I have wanted to own a makeup airbrush system for a long time. When I was in beauty school, we learned a little bit about them and at the time, they weren't affordable at all. A lot has changed in the world of airbrush makeup in the last decade and I love that airbrush makeup is something that anyone can have the ability to do in their own home now! It isn't something that is just exclusive to makeup artists anymore. Luminess Air sent me an Airbrush Makeup System to review and it has been so fun to try it out!
(Tip: If you are interesting in purchasing something from Luminess Air, scroll to the bottom of this post for an exclusive 20% off coupon!)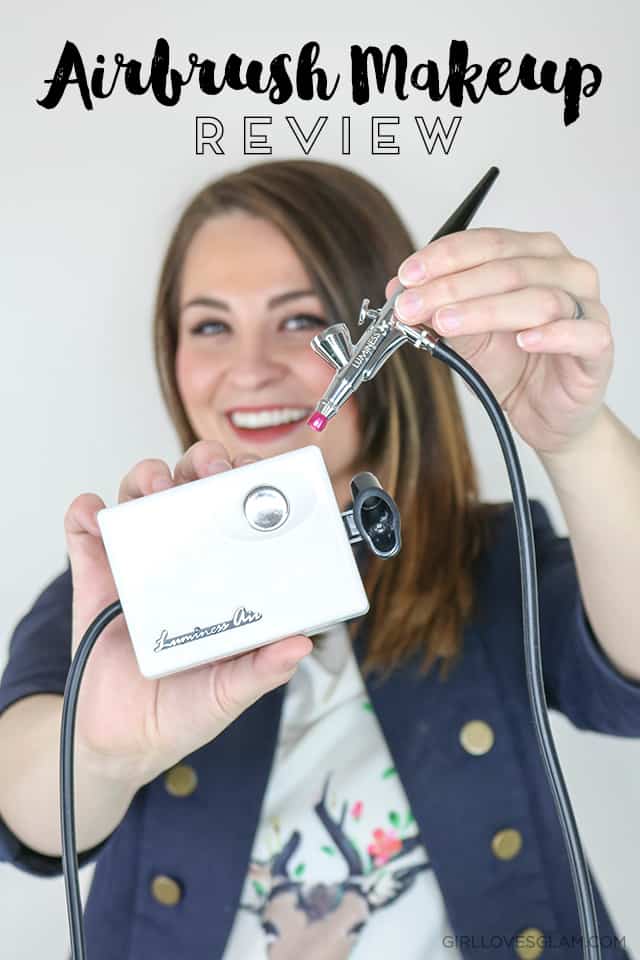 My first use is all documented in my newest video, so check it out!

The thing that I was most surprised about with the Luminess Air Airbrush Makeup System was how small and lightweight it was. I didn't ever look to seriously into airbrush makeup because I didn't want to add more makeup clutter to my shelf. This barely adds any more stuff to my shelf at all. It is also really lightweight in my hand too. It doesn't make my arm tired at all while I am applying the makeup.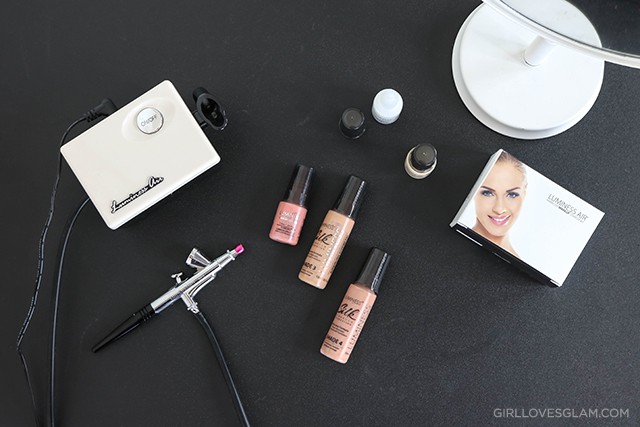 I got the Luminess Air starter kit that comes with two shades of foundation, blush, brightener, and moisturizer. This is the perfect set to start with. The only thing I wish I had immediately is the bronzing liquid. I will definitely be adding it to my kit.
I have loved how long this makeup lasts on my face. When I do my makeup with this, I don't have to touch it up at all. I did my makeup with it on Periscope last week and knew that I would have a busy day ahead of me. I went to a concert that evening that didn't start until 8:00 pm and my makeup looked exactly the same as it did when I had put it on earlier that day.
Because it can be worn for so long, it means it is even more important to thoroughly wash the makeup off at the end of the night. The airbrush finish fills in all of those pores and can really clog them up if you don't wash your face well enough. I have made sure to wash my face really well each night and haven't had an extra breakouts at all.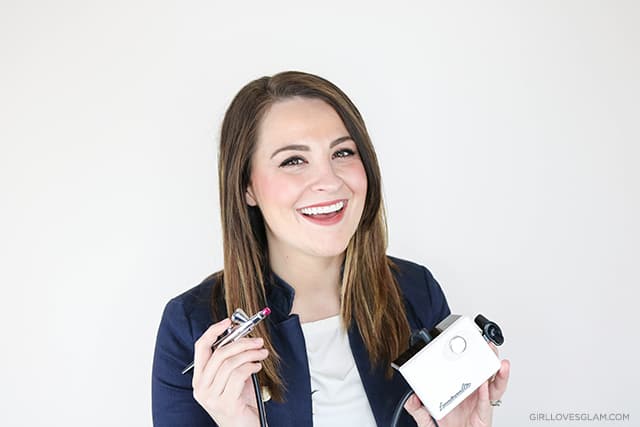 Luminess Air is offering 20% off to Girl Loves Glam readers! You guys, that is HUGE! Go take advantage of it by clicking on this Luminess Air link and using the code 949705613 at checkout to get the 20% off coupon!