As we prepare to move once again in the coming months, I can't help but start to dream about how I want to decorate again. I don't even know where we will live or what the rooms will be like, yet I am totally decorating in my brain. I blame some of that on the fact that I have been checking out the new additions to the Evolur family. To refresh your memory, Evolur Baby is where I got all of the beautiful furniture for Zoey's nursery. I am OBSESSED!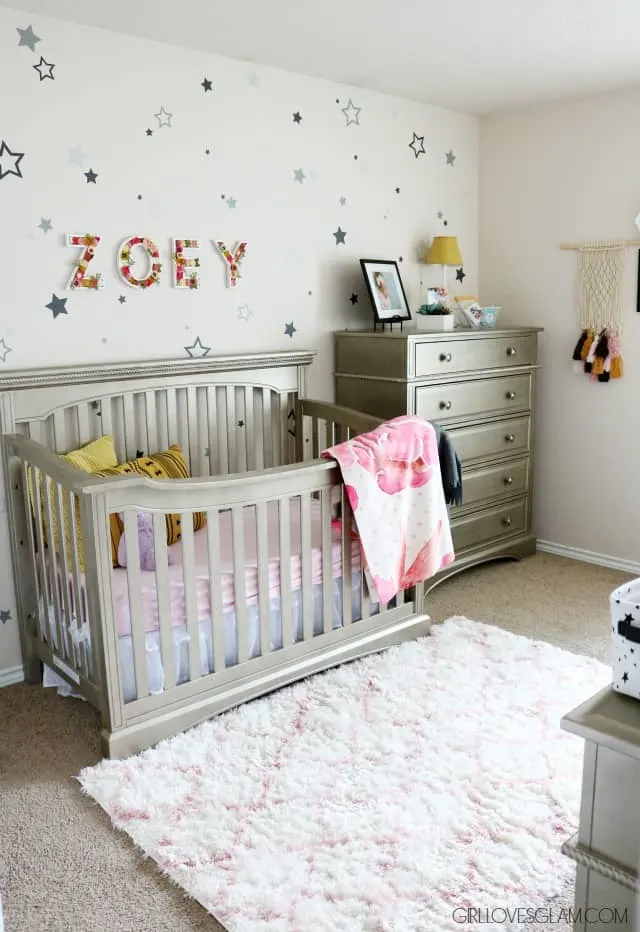 Recently, Evolur Baby announced the addition of the Aurora crib in a new Gold Dust finish and I just can't even handle how absolutely beautiful it is! It would be perfect for a little princess. To be entirely honest, I want the dressers for myself! I am love with that Gold Dust color and I think it could be paired well with just about anything. Just think about it with navy, magenta, black, or blush pink. I look at it and instantly want to start decorating!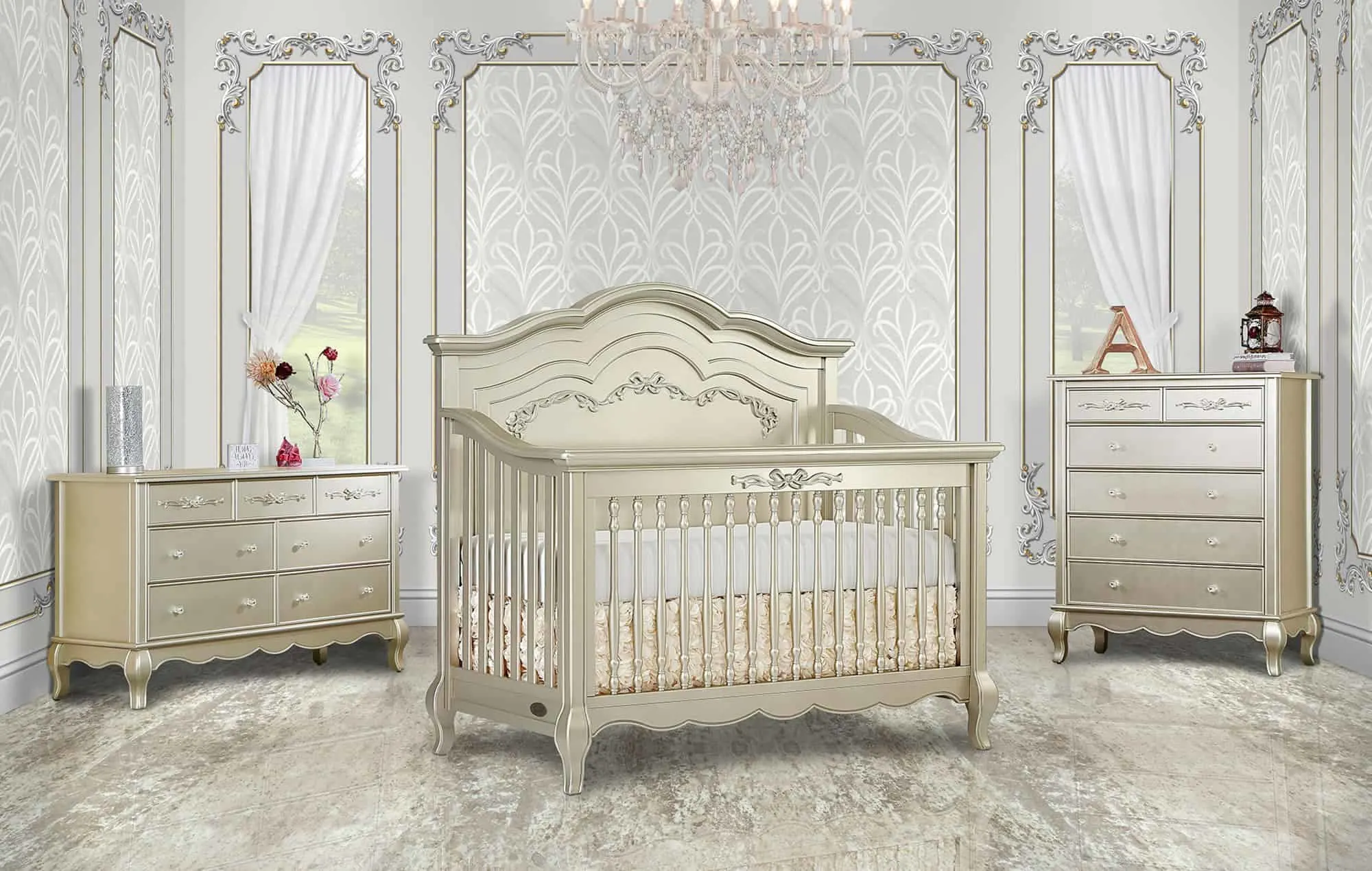 Remember me telling you about the incredible pewter finish that Zoey's crib is? In some lights it looks more gold and in others it looks more gray. It is the coolest finish! Well, Evolur Baby now has another crib available in the Pewter finish! The Julienne Collection is stunning. I love the curved top to the crib because I think it converts into the most beautiful bed when the baby is all grown up! The pewter finish is perfect too because I feel like it is totally timeless and is honestly something that can be used for the child's entire life. It can be paired with nursery linens, kids' sheets, and adult bedding really easily.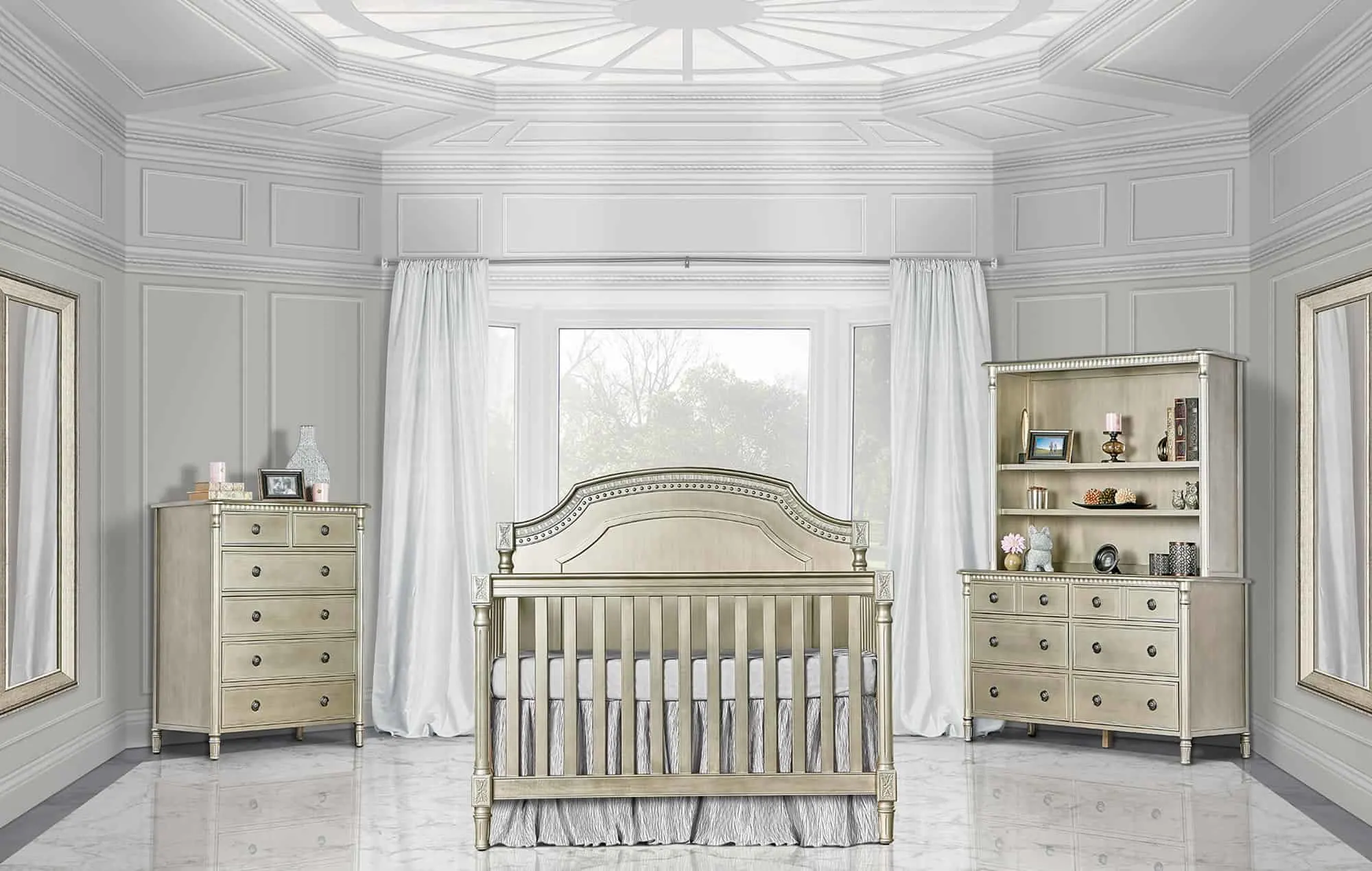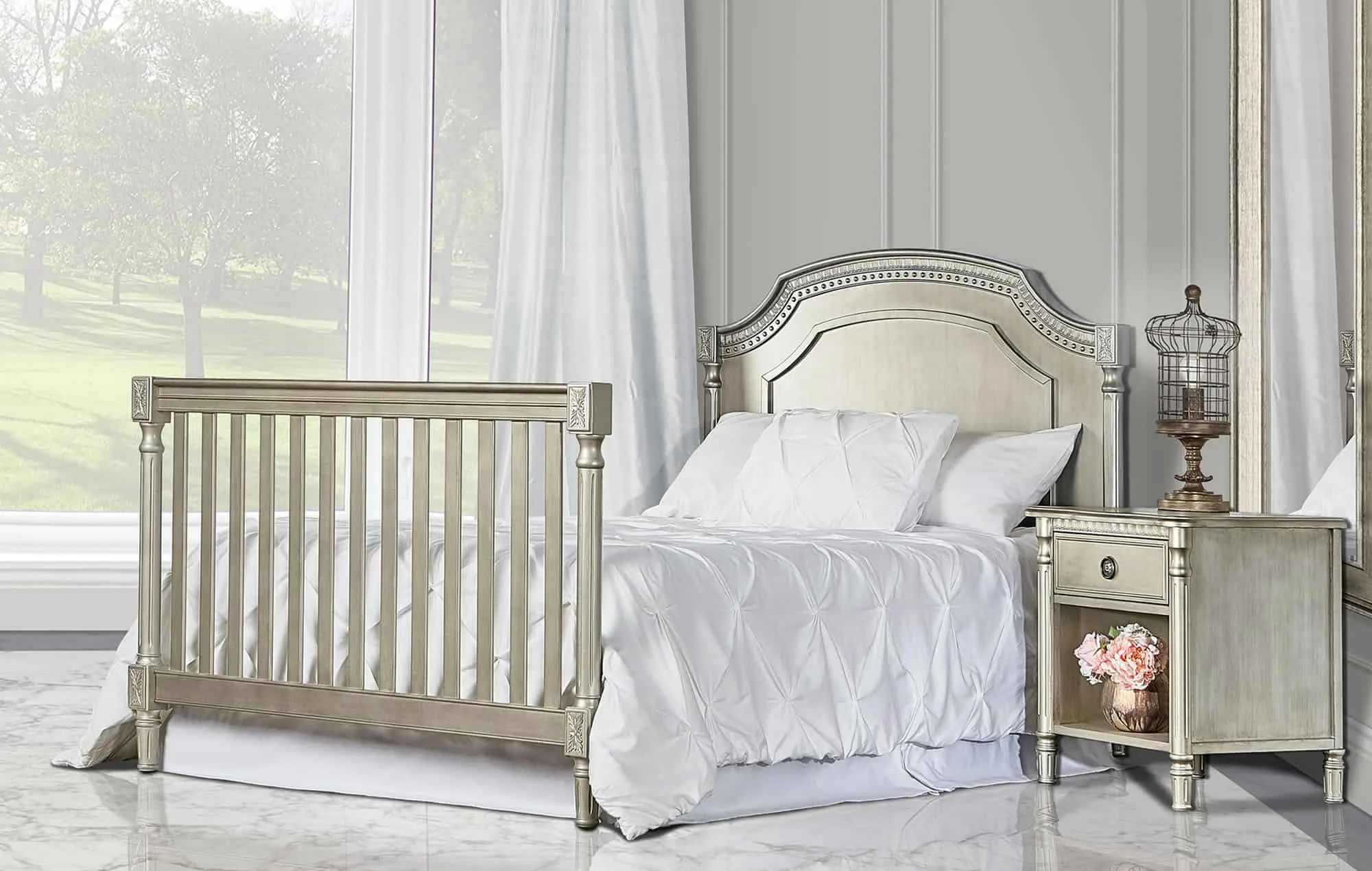 I have been debating about introducing more navy blue into my decor when we move, which is totally going against all of my instincts to use black. I am totally a black loyalist, but the new Santa Fe Collection in Distressed Blue is really trying to convince me to being on team navy blue. It is so pretty! Honestly, I think this set would be incredible for baby boys and girls! I just love it! Just think about pairing it with a blush or a flamingo pink color. It is so classic and so beautiful!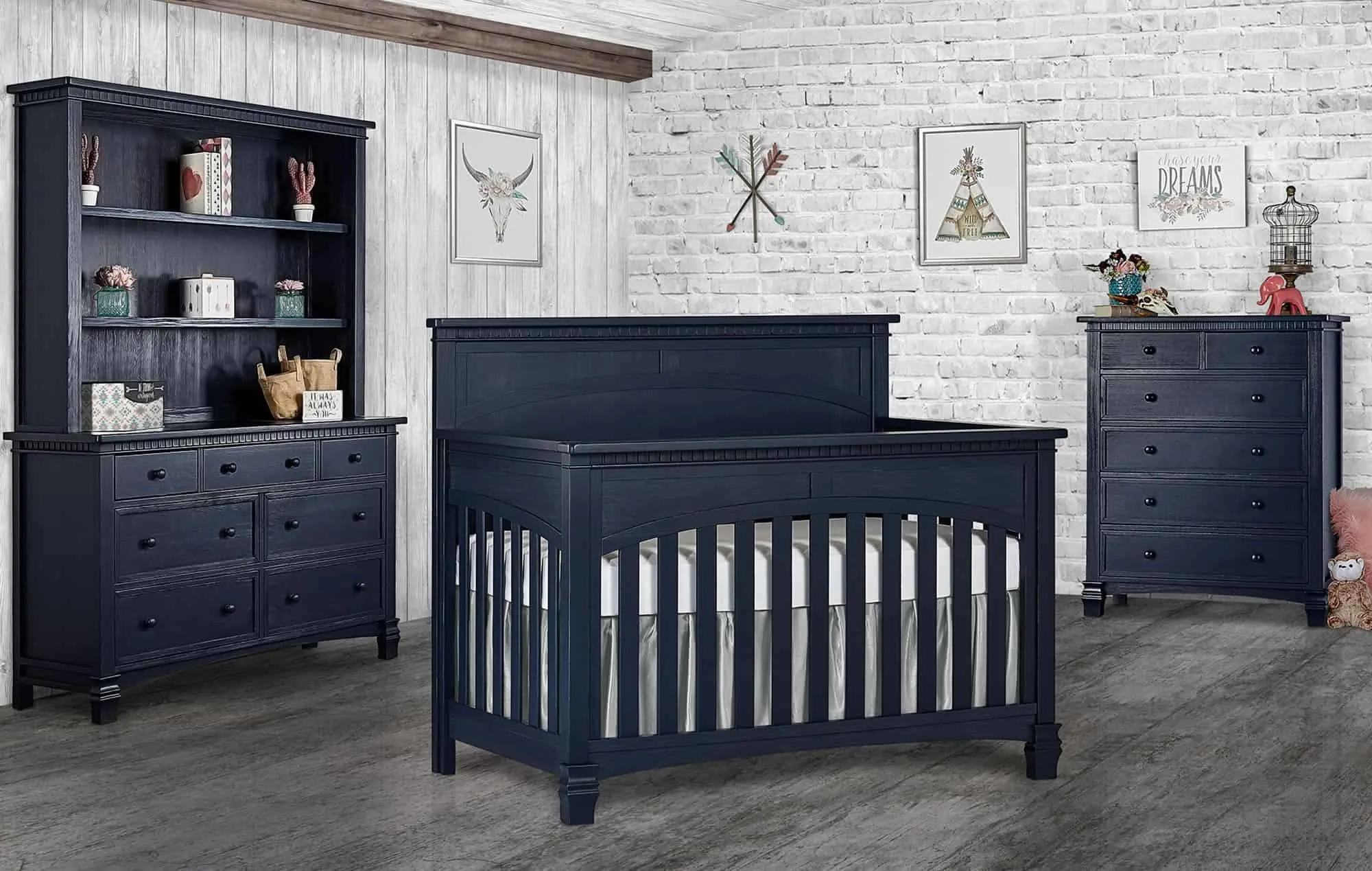 I am sure you are probably dreaming up your perfect nursery by now too. The good news is all of these pieces are adjustable and can be used for more than just the nursery. So if you fall in love with one of them, you can get it and use it for your older kids or for yourself! Every one of the pieces from Evolur Baby is so well made and is truly a smart investment piece that can last a lifetime.
Now, what rooms are you dreaming about decorating?