Today, I am sharing a really simple tutorial to help you take your boring old folding chairs from drab to totally fab!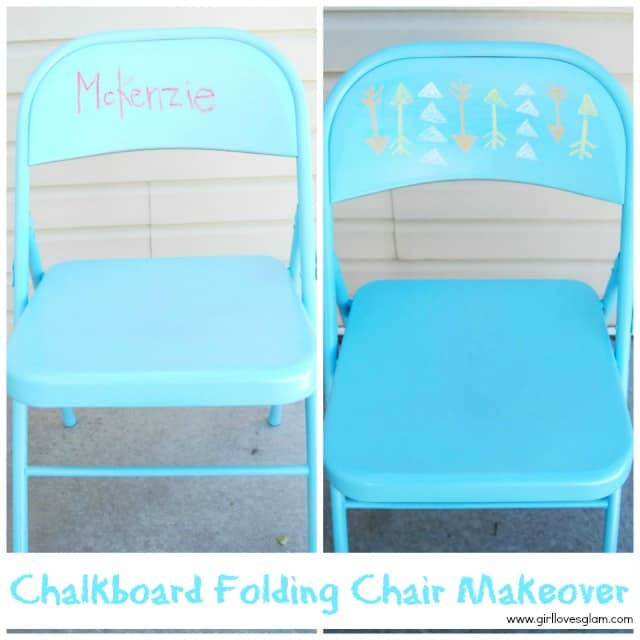 What a better way to makeover a folding chair than to paint it a bright, fun color, right? Well, there is a better way! Adding a little chalkboard paint to it takes it one step further into awesome town. Here's what you need to make your own…
*Folding Chair
*Spray paint
*Clear Chalkboard Coating Paint
*Chalk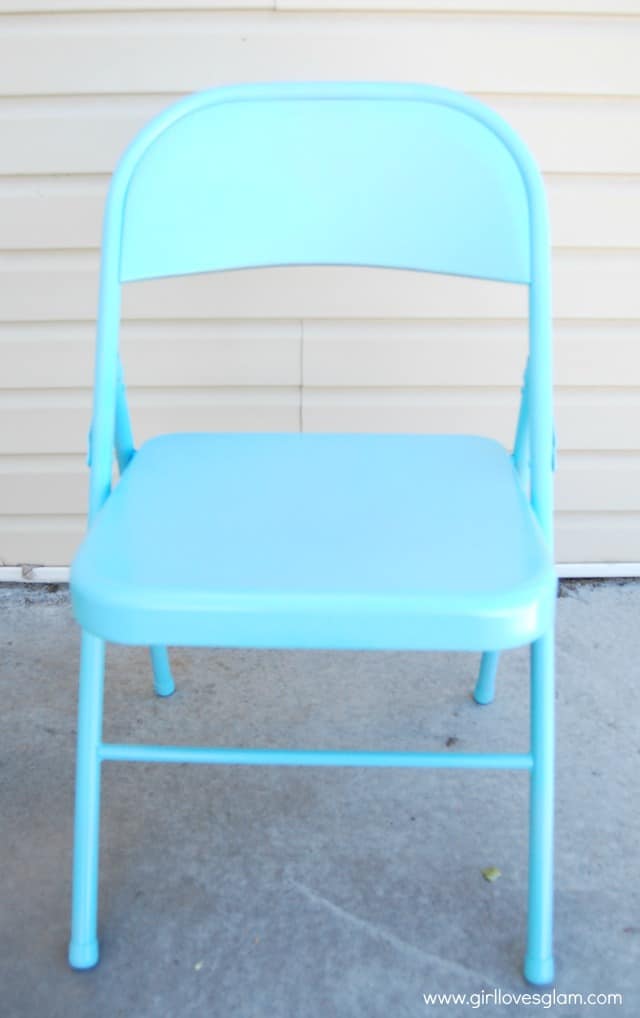 First, spray paint your chair whatever color you want it to be. It might take 2 coats depending on how dark the color is. Be sure it is a paint that can be used on metal.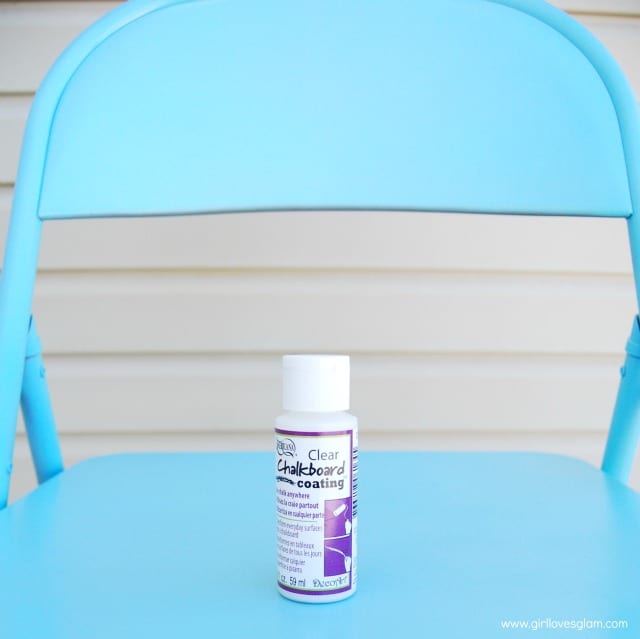 Now for the good part! Paint the Clear Chalkboard Coating paint on the backrest part of the chair. Paint the front and the back of the chair. Be sure to follow the directions on the bottle. Paint 3-4 coats of this on, waiting an hour between each coat.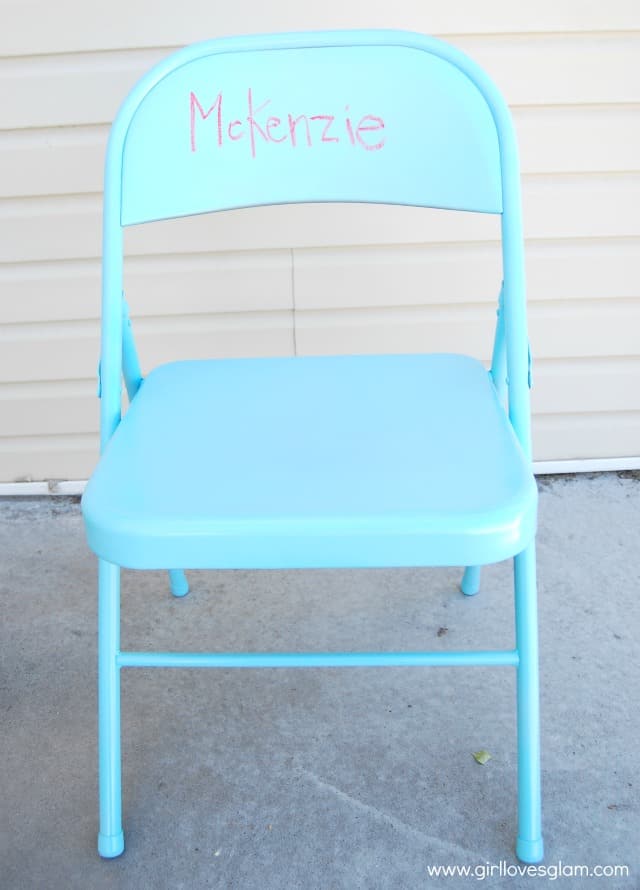 After the paint has cured, you can write on it just like a chalkboard! You can use it to write people's names on it to mark their spots for a BBQ or a party!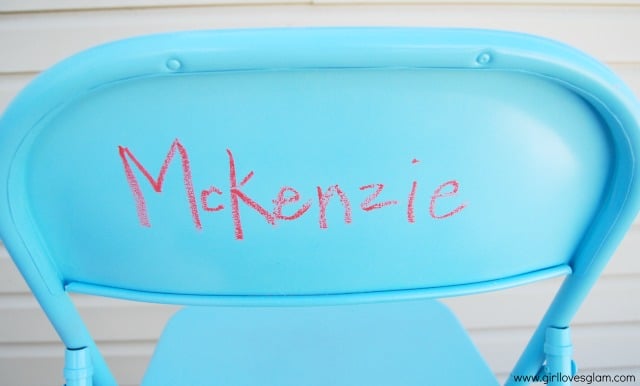 You can write the name on both sides of the chair so that their spots are easy to find too!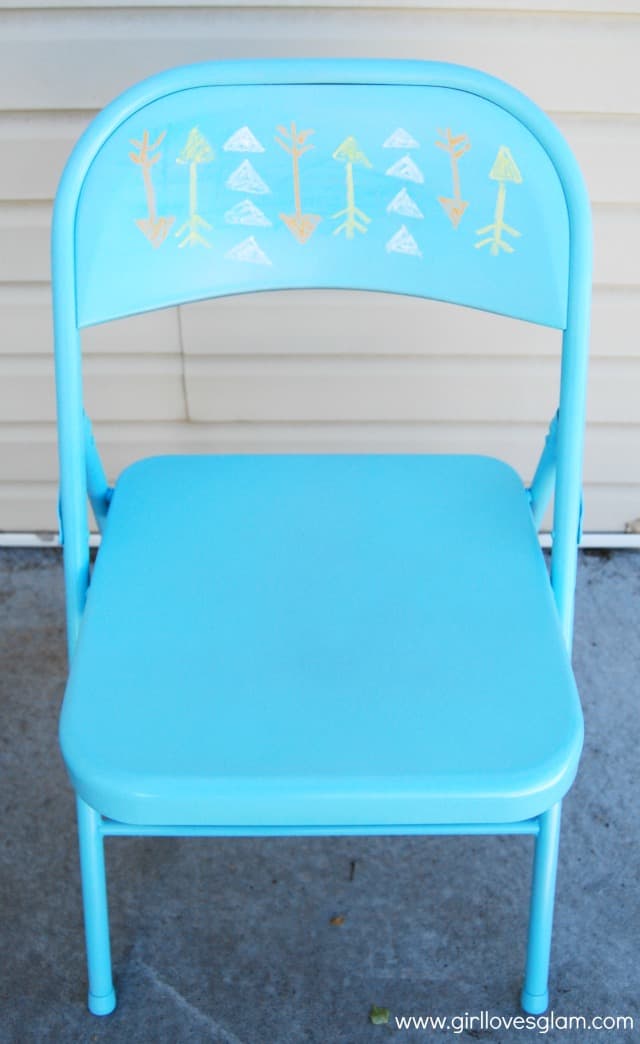 When you aren't entertaining guests, you can draw fun designs on your chairs to bring more color and design to your decor! Aren't they so fun? I am going to be looking for more chairs at garage sales to add to my chalkboard folding chair collection!
You might like these posts too…