This post contains affiliate links. Photo credit: Cliq Photography
This summer has been a hot one! I have quickly learned that dresses and skirts help me stay cool more so than shorts do. I love when I can find a skirt that I can still move around in freely while staying cool too. I have my new favorite summertime outfit!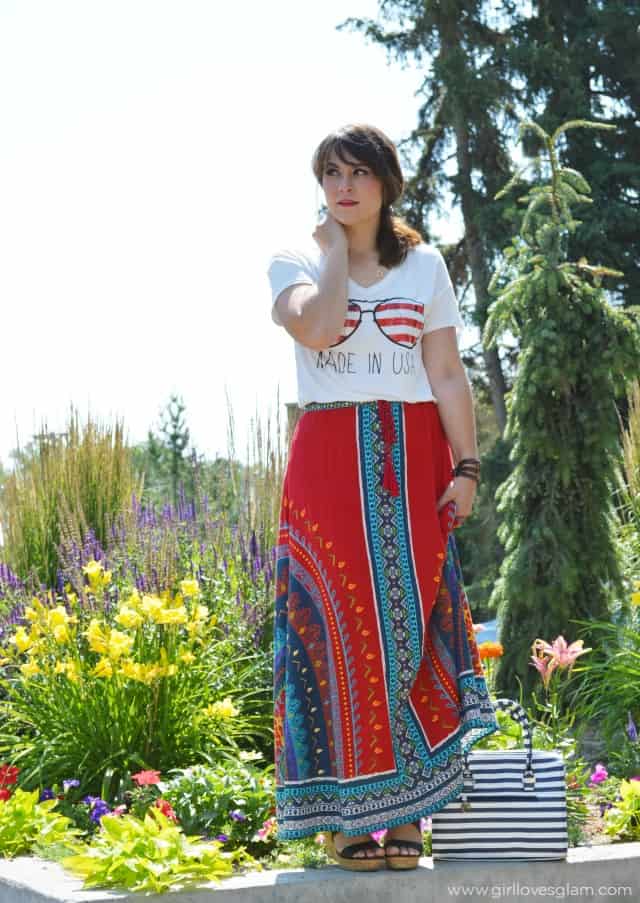 RubyClaire Boutique recently collaborated with Maskcara and launched a killer line that I am absolutely in love with! This Made in USA tee is part of her line. I wore it on the 4th of July and got so many compliments on it! The great thing about it is that it isn't so patriotic that I couldn't wear it on another day of the year. You need to check out the Maskcara collection at RubyClaire Boutique for sure! It is fun to see these pieces of clothing that Cara chose because you can totally tell that they are her style. She has great style!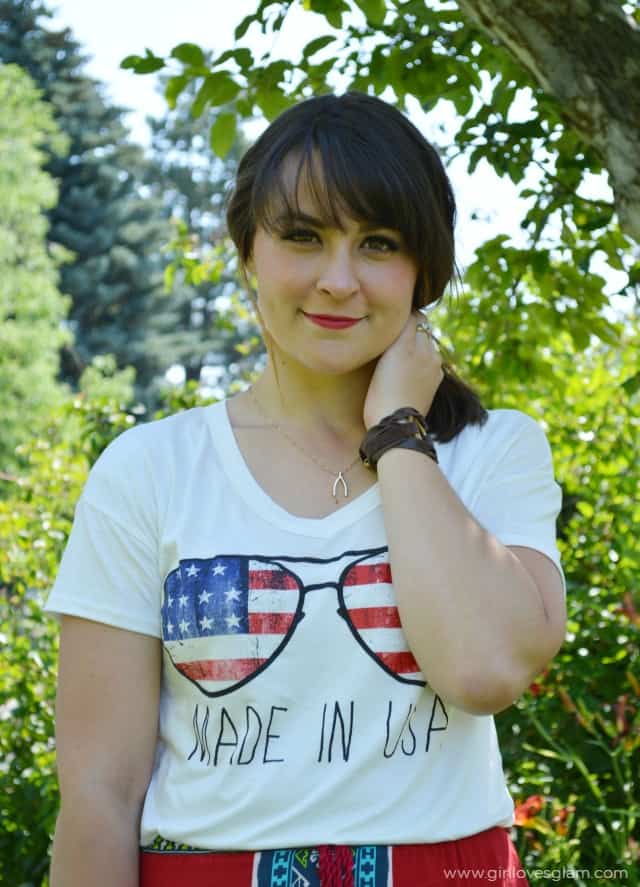 I love my accessories, but I have to be careful about what accessories I wear during the summer because it is so darn hot! I like to let the focus be on my handbag and shoes with smaller jewelry.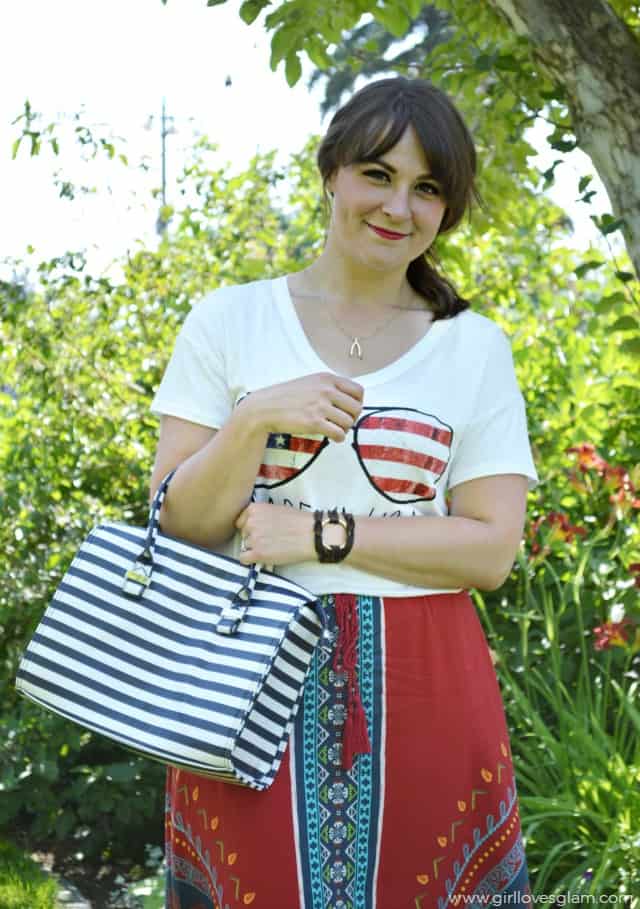 This amazing bag is also from RubyClaire Boutique and I am obsessed! My mom saw it when I visited my family over the holiday weekend and one of the first things she said to me when I got there was "Where did that bag come from?" because she thinks she needs it too! I think she is right.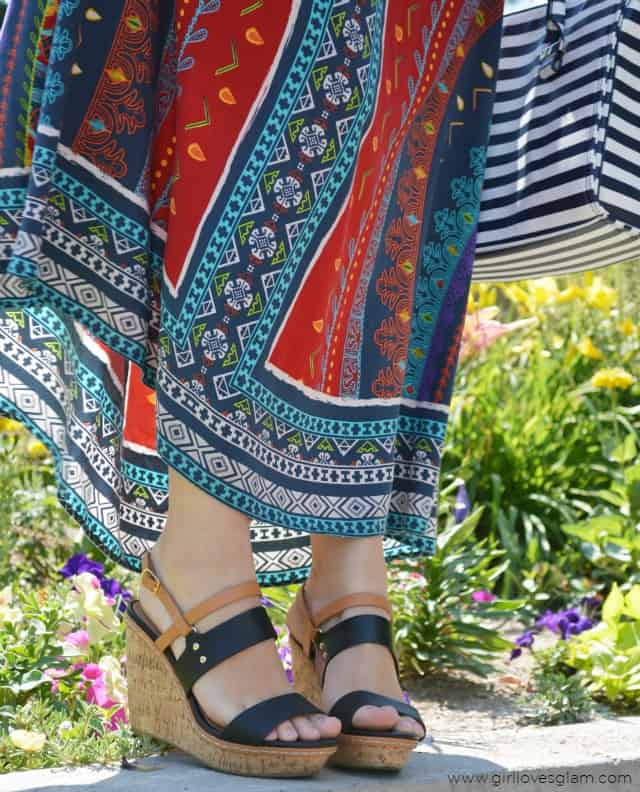 I live for summer wedge sandals! They add a little height, but I can still walk comfortably in them all day long. These beauties came from ZooShoo. If you haven't ever checked out that site, buckle up and get ready to have your mind blown. They have way too many styles to choose from! I can't ever choose just one pair!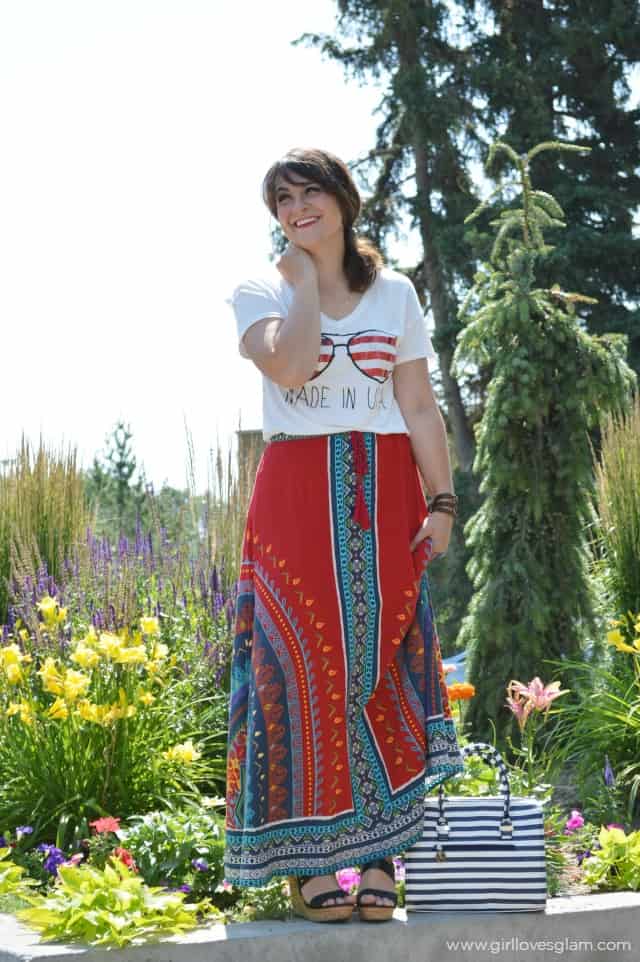 Shirt: c/o RubyClaire Boutique | Skirt: c/o RubyClaire Boutique | Bag: c/o RubyClaire Boutique | Shoes: c/o ZooShoo | Necklace (similar) | Bracelet
How do you dress to stay cool and comfortable during the summer?