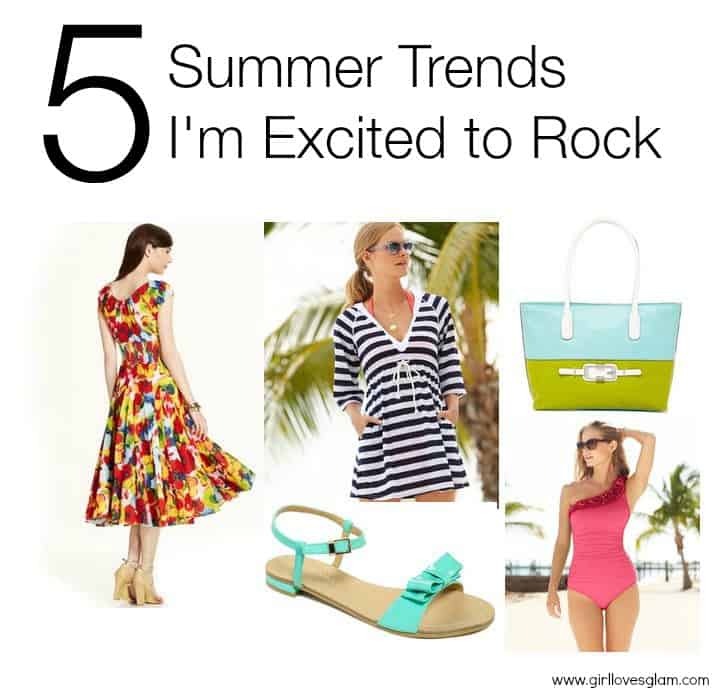 I love it when seasons change. Things are finally starting to look like Spring around here, but all I can think about is Summer. Every time I feel the heat of the sun, it makes me long for the hot weather that is soon to come… Well maybe not that soon! I do live in Idaho (aka the frozen tundra of the USA). Regardless of what the weather is like right now, I can't help but dream of the trends I will be able to rock once the sun decides to stay.
I found some gorgeous pieces from Macy's that all represent the exact trends that I plan on wearing this summer! The best part is that they just started their Friends and Family Sale yesterday and will run through May 5. It includes 25% off your purchase and if you shop online, you can get free shipping on orders over $99 or more. Just use promo code SAVINGSFF at checkout.
What trends are you excited to rock this summer? I narrowed mine down to 5 categories.
Floral Print Dresses– I love wearing dresses in the sunshine. I love finding dresses that are full enough that I can still run around and be a mom in. I fell head over heels for the dress pictured above from Macy's. You can find it HERE.
Swim Cover Ups– I think it is just as important to wear a cute cover up as it is to wear a cute swimming suit! I find myself wearing the cover up more than I wear the swimming suit by itself. It is important to find one that you feel comfortable in and is easy to put on and take off so you can make the most of your days by the pool. You can find the one featured above, HERE.
Bold Colored Sandals– Pairing a sweet summertime outfit with a gorgeous pair of sandals in a bold color is the PERFECT way to polish an outfit. The mint sandals featured above can be found HERE.
Bright Totes– Big totes make the perfect accessory for an impromptu road trip or a weekend getaway. Choosing a bright color makes any drab outfit fabulous. You can find the one featured above, HERE.
Detailed Swimming Suit– This summer, swimming suits are all about the little details. It might be the print, the cut, or gorgeous little rosettes like the swimming suit featured above, HERE.
This post was sponsored by Macy's. All thoughts and opinions are 100% my own.