Oh my goodness, friends! I can't even begin to express how excited I am to be back. It seems like it has been nearly a century since I have been in my regular blogging schedule. I just want to thank each and every one of you for your kind messages regarding our family's struggle. I read every one of your comments, emails, etc and truly was touched by your stories and your support in my choice to take a blogging breather. I was so excited to come to you with this post last week, only to have a total buzzkill when my site was down on and off for 5 days. After getting my blog all fixed, transferred to a new server, and several Coke Zero's later… I am BACK!
I know that I am a little late in the game to be talking about setting goals for the new year, but I want my goals this year to really matter. I think it is important to share your goals as a way to work to achieve them, so even though it isn't January 1st, I want you to know all about them.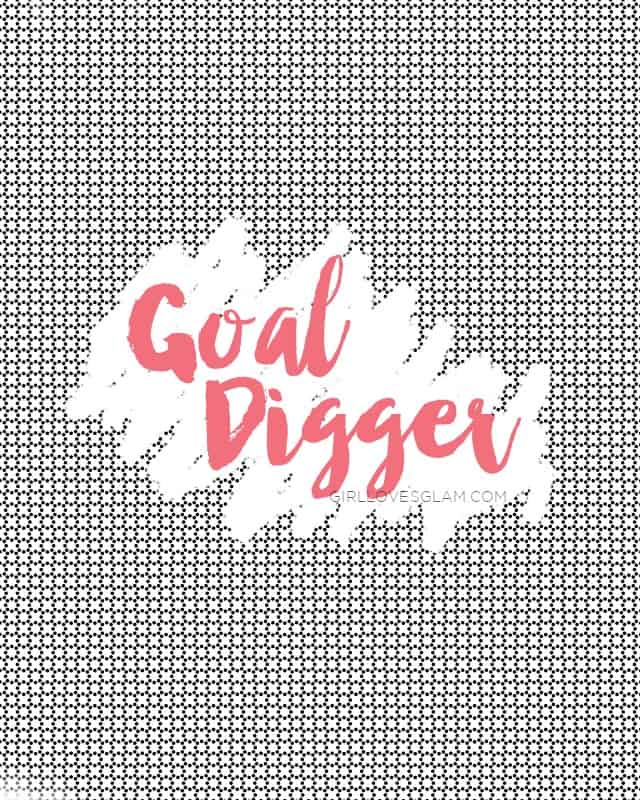 Grab your free printable (without the watermark) of this, HERE.
I share my goals for 2016 in my newest video. This is also one of my goals for the new year. Last year, my goal was to have a presence on YouTube and try my hand at video. I loved it and learned a lot! This year, I am stepping that up and you will be seeing a lot more of me on YouTube, so make sure to subscribe to my channel there as well!
Without further ado, here are my goals for 2016.

Now that I have revealed them all to you, I feel like this is kind of a team effort. You can cheer me on along the way. I mentioned that I wanted to make a printable about being useful with time, so I whipped one up and you can feel free to use it yourself! I think it can serve as a healthy reminder an really any aspect of your life. Being useful of your time and making sure you use your time with purpose can help you keep your life happy and balanced!
Download your printable for this, HERE.
Now I really do want to know. What are YOUR resolutions for 2016? What are you doing to ensure that you meet those goals this year?