I enjoyed this trip down memory lane as part of a sponsored post for Socialstars for Ricola. #swissherbs
It might sound strange, but Ricola® gave me major flashbacks when I saw a video they recently released. You may have seen it. In a recent tour stop in New York City, Ricola asked people to freestyle rap about their Revitalizing Drops. You can see the video HERE. I love seeing people get out of their comfort zones to try things like freestyle rap. But maybe that's because it's part of my past.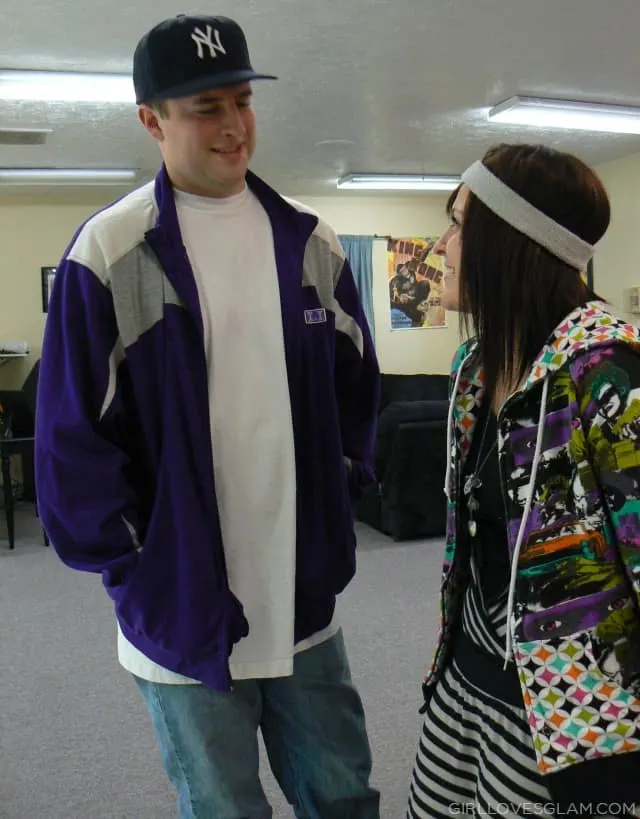 I may look like I am the one dressed like a female rapper in this photo, but I wasn't the rapper. That photo is of Dave and I as newlyweds, living our typical weekend routine of traveling to small venues throughout Idaho and Utah as he performed as Danger Mouth.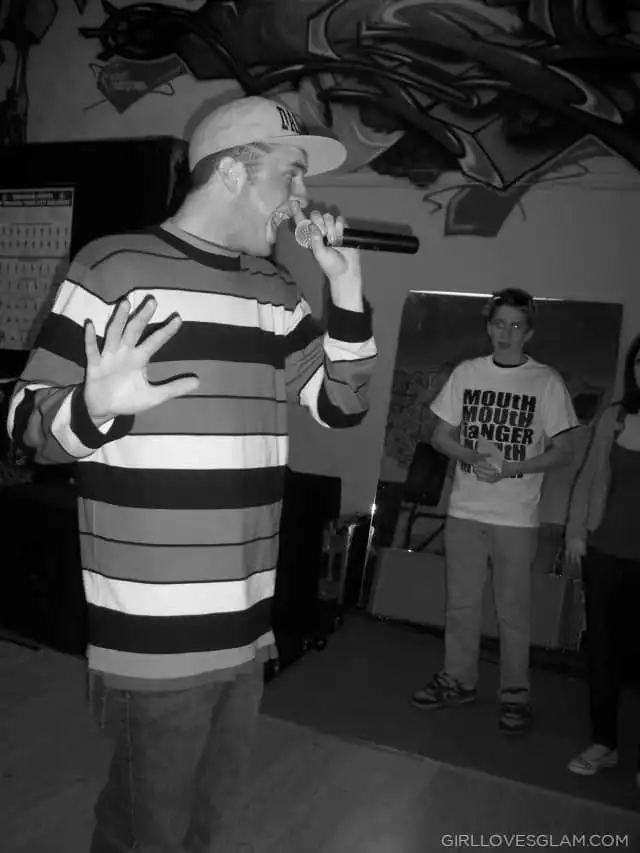 Now before all of the white rapper comments start coming in, let me just brag a little bit about this guy. He wasn't your typical rapper. First of all, when you think of easy words to rhyme together, swear words might come to mind. Dave has such a large vocabulary, he was able to lean on that to create music full of content that was fun to listen to. He created quite the following for himself, including a fan club of teenage girls. I didn't mind though, they loved me too!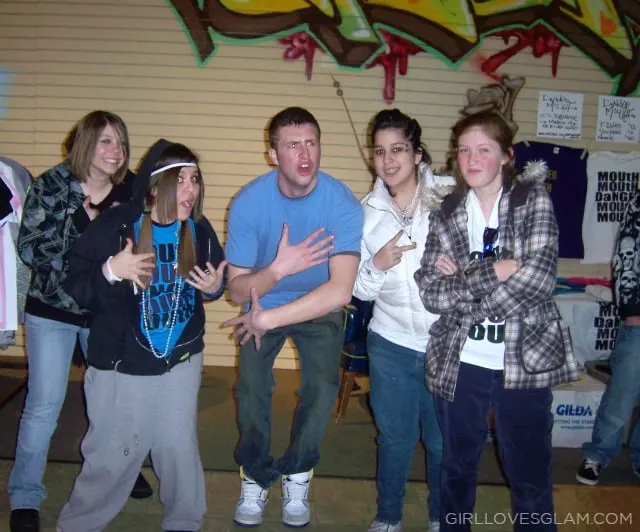 It was a really fun part of our lives together. We did a lot of road tripping and spent a lot of time making Danger Mouth as big of a success as we could. It was actually a huge part of why I became so interested in social media. Seeing how many people he could reach through MySpace was pretty amazing.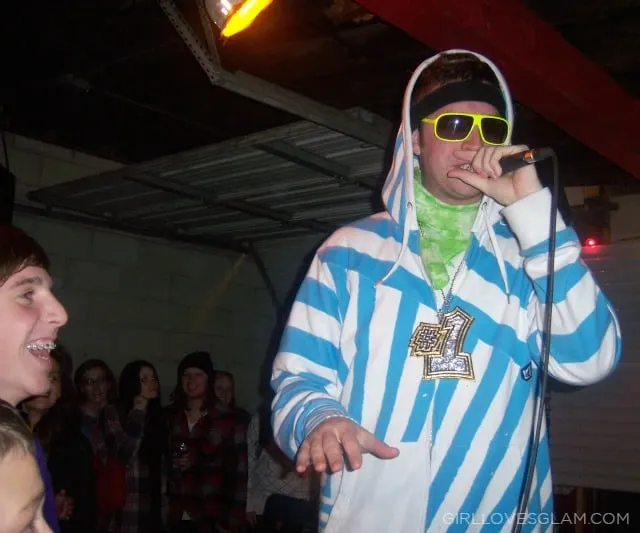 It kind of seems like something that I did in another life. Since it all was happening 8 years ago, I guess it kind of was another life! Dave busted out the raps and I sold the merch. It was one of the most fun times in our lives. It all came to a crashing halt after the Danger Mouth laptop crashed. Dave felt like that was a good way to retire. He ended while he was on top. Literally on top of people sometimes.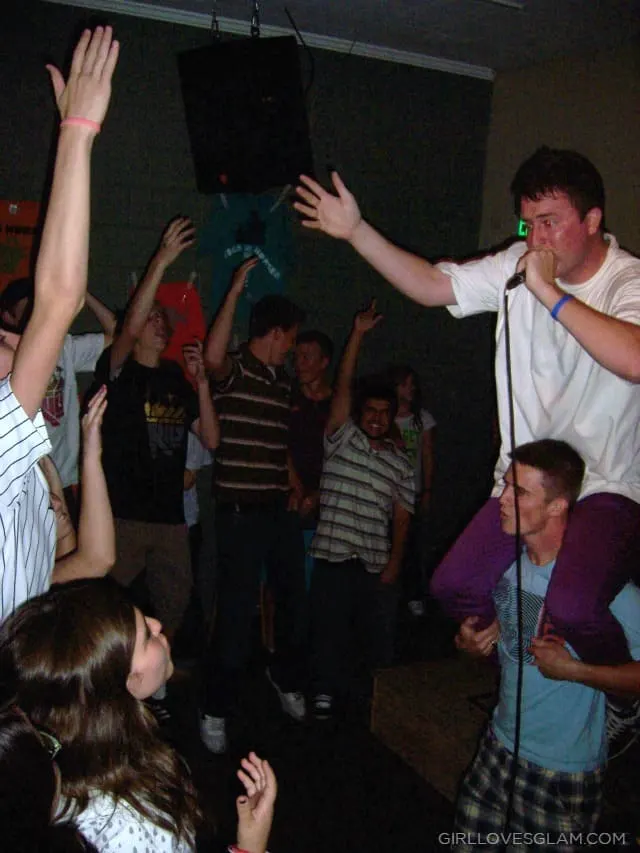 So now you can kind of understand why seeing a video about Ricola can totally create some major flashbacks for me. Kind of a secret life of sorts! I love that Ricola isn't just like any other brand out there. I think it is so fun that they are on the road, touring across America on their Wake Up Your Mouth Tour for Ricola's Revitalizing Drops. Maybe they are coming to a city near you so you can go drop some sick rhymes with them. You can see their tour details, here.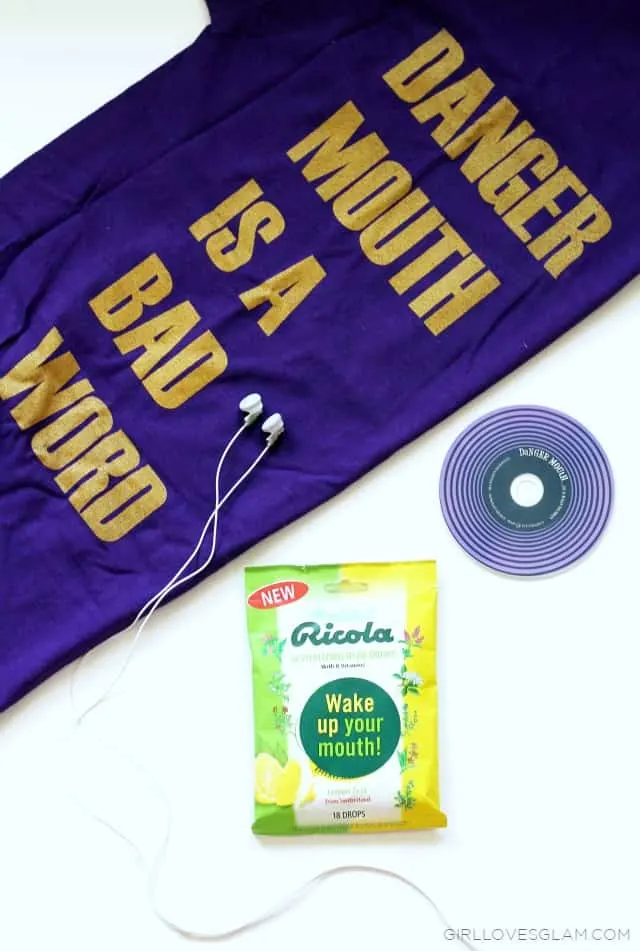 Now I am always going to think about my days as Danger Mouth's merch girl whenever I have Ricola Revitalizing Herb Drops. The drops will help sooth my throat and tingle in my mouth, while Danger Mouth wakes up my eardrums.
You can find out more about Ricola on their Facebook and Twitter pages!