Photo credit: Stayc Smart Photography, Bella Baby Photography, and our own.
It is hard to believe that Zoey joined our family a month ago. It has been a whirlwind of a month with very little sleep, but a lot of joy.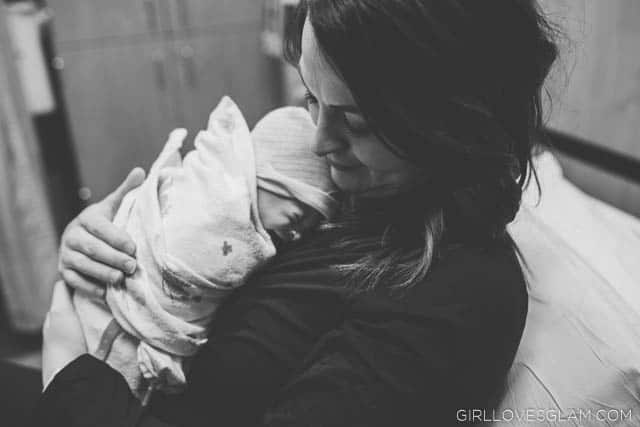 Things were about 100000% different for Zoey's birth than they were for Harper's birth. With Harper's pregnancy, I was put on bed rest at 32 weeks because of preterm labor and she decided to come at 36 weeks after my water broke. I wasn't prepared at all! I didn't even have a hospital bag packed!
I was determined to be more prepared this time around. I had my hospital bag packed way in advance! As the weeks got closer to my due date, we had a few false alarms that got us turned away at the hospital. I was shocked when I made it to 37, 38, and 39 weeks. I experienced uncomfortable pain that I didn't have to experience the first time around. The last month of pregnancy is no joke! I went to my doctor's appointment on the day I hit 39 weeks. It was a Thursday. He informed me that I was dilated to almost a 5 and that he could schedule an induction for Monday, but he really didn't think I would make it through the weekend. The reason he wanted to schedule me for an induction was because I had tested positive for Strep B and he wanted to be sure that I got into the hospital in time to get the antibiotics I needed.
The next thing he said really took me by surprise… " Would you want to be induced tomorrow?"
Um, YES!
The next day was Dave's birthday and we loved the thoughts of these two sharing a birthday. Dave was thrilled! When I had asked him earlier that week what he wanted to do for his birthday, he told me he wanted to have a baby. His birthday wishes were going to come true!
As soon as we left the doctor's office, we called my parents. They drove to our house that night so that they could be with Harper the next day.
Going to bed that night was really bazaar. Knowing that I would wake up the next morning and have a baby that day was really strange.
The next morning, we got up, got ready, ate breakfast, and gave our goodbye hugs and kisses to our little girl. It was kind of hard to say goodbye to her for the last time as an only child. And although I was excited and knew that she didn't realize it, I knew that things would never be the same after that moment.
We got to the hospital at 7:30 and they got me hooked onto the monitors and started my antibiotics. Shortly after that, my doctor came and I got a pill to get my contractions to come more frequently. We hung out and watched Lie To Me on Netflix while the nurse would check in periodically.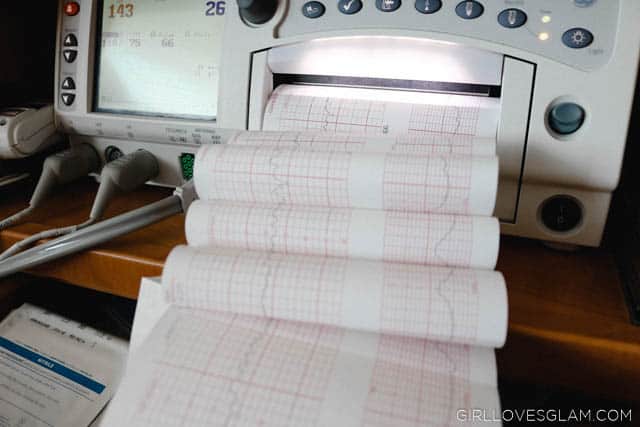 The craziest part about being induced was that I felt like I was way more in control than I was the first time around. Because I was already dilated so far, I was able to choose whenever I wanted my epidural. I waited until my contractions were starting to come a little more frequent and got my epidural. I felt a little spoiled because I really didn't feel a lot of pain. I definitely didn't feel comfort, but I didn't feel the severe pain that I felt when I was in labor with Harper. It was just so weird to be able to tell them that I wanted an epidural when I had a smile on my face and was able to complete full sentences without grimacing in pain.
My epidural was awesome. I was numbed enough to be comfortable, but wasn't so numb that I felt helpless. I was still able to move my legs and I loved that! Another huge difference between my two labor experiences! I dilated really quickly once my contractions were regular and I started pushing. Unfortunately, pushing did very little to get Zoey to come. After pushing for an hour and a half, the doctor decided to have me lay on my side with a peanut ball and let my body rest while my contractions would continue to do the work for me. I was able to rest for about an hour before it was time to push again. That time was really good for my body. I needed the rest! I pushed for another hour and a half before she finally made her appearance. Zoey was face up, so she just wasn't coming like she was supposed to. That was the only thing that my two labor experiences had in common. Both babies were face up! It doesn't make for a great experience! But after a combined 3 hours of pushing, Zoey finally came!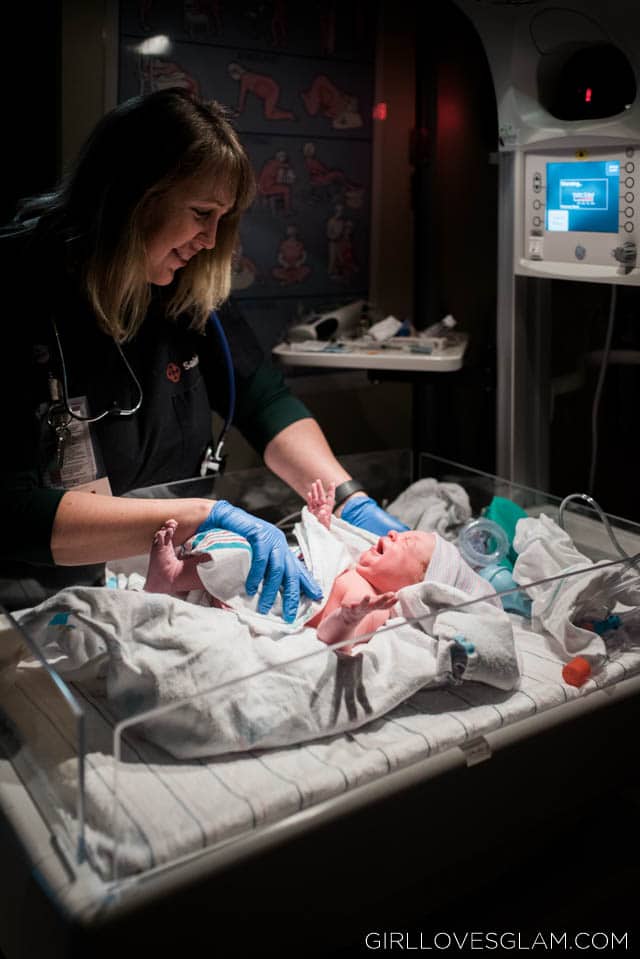 The next moments seemed like they dragged on forever, but I am sure that they weren't as long as they felt.
When Zoey came out, she didn't make any noise. The baby nurse and my nurse both were helping her on the bed and she wasn't making any sounds. I tried not to panic about it as I watched from my bed while the doctor was working to get me stitched up. My doctor did his best to keep me distracted and assured me that she would be alright. Then I saw the nurse's face. She had a little bit of panic on her face as she made a phone call. Shortly after her phone call, two other nurses came in. They had a toolbox full of tools to help. I don't exactly know what was happening, but I know Zoey was given an oxygen mask, there was a lot of suctioning happening, and a lot of "Come on, baby girl! You can do it, sweetheart!" Then there was finally a tiny cry. It never really became more than a tiny cry, but there was a huge sense of relief that filled the room.
After they got Zoey to breathe, I got to see my baby for the first time. She was just so sweet. Dave and I both got to do skin to skin time with her and we got a peaceful hour with just the three of us.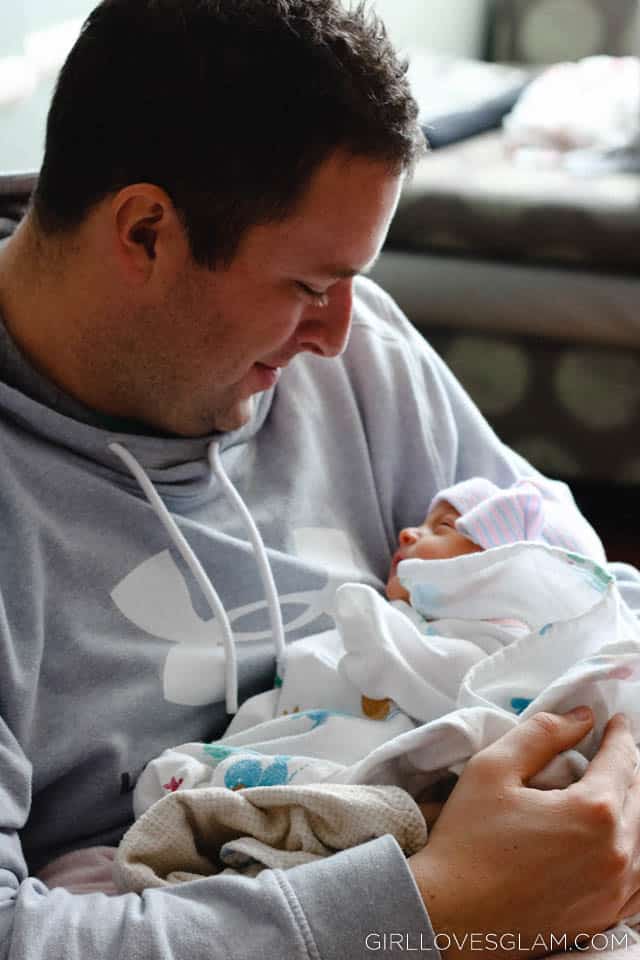 We got moved into the recovery room and it was finally time for Zoey to meet her big sister.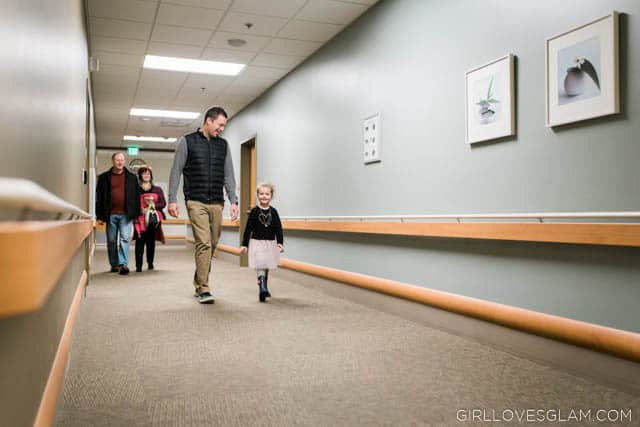 These are the moments that I am SO grateful that I hired a photographer to capture. I didn't want a photographer in the room with me during the birth, but the moments afterwards are moments that I am so grateful that we were able to capture. I am so glad that I didn't have to worry about bossing a family member around to get the right photos. I just could relax and enjoy these precious moments as they happened.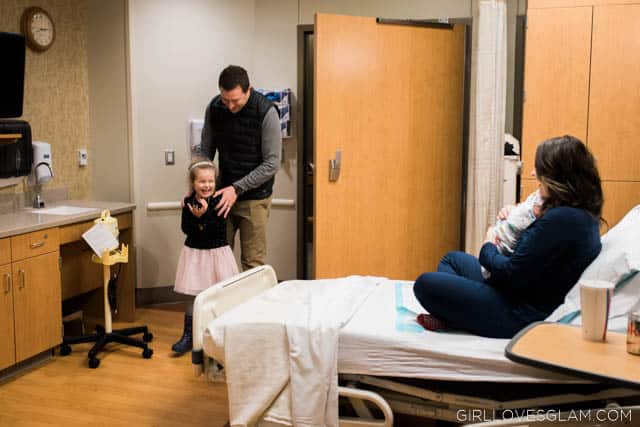 As I watched Harper meeting her sister for the first time, my heart felt complete. Literally nothing in the entire world mattered except for that moment.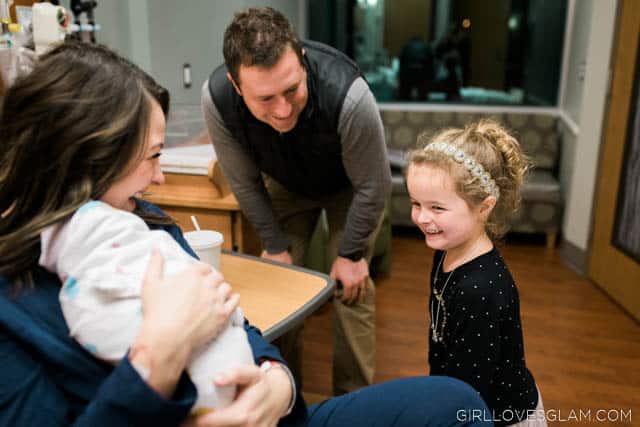 It was a really special moment when I met Zoey for the first time, but my heart literally felt the purest joy I have ever felt when I had both of my little girls together for the first time. There is seriously no feeling that has made me feel closer to heaven than that moment did.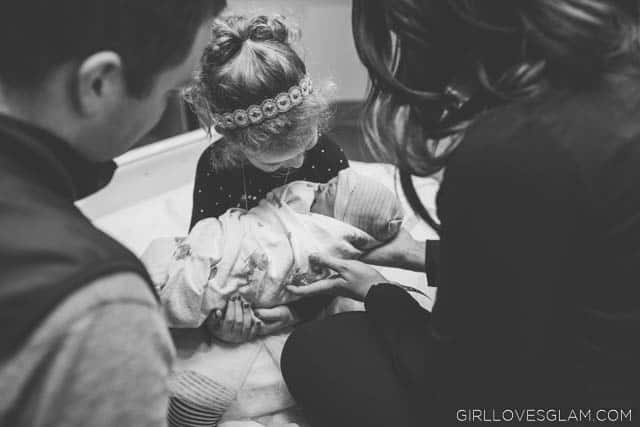 Harper drew pictures of all of us for "Baby Sister". She really is the sweetest big sister around.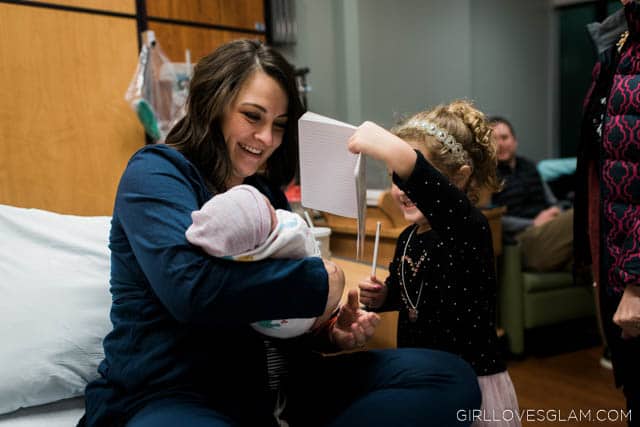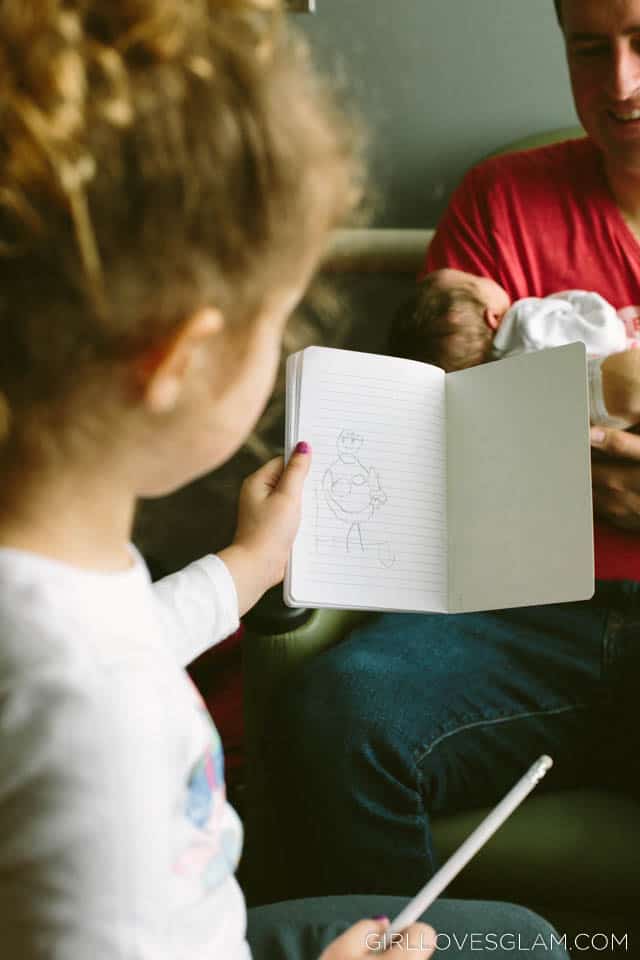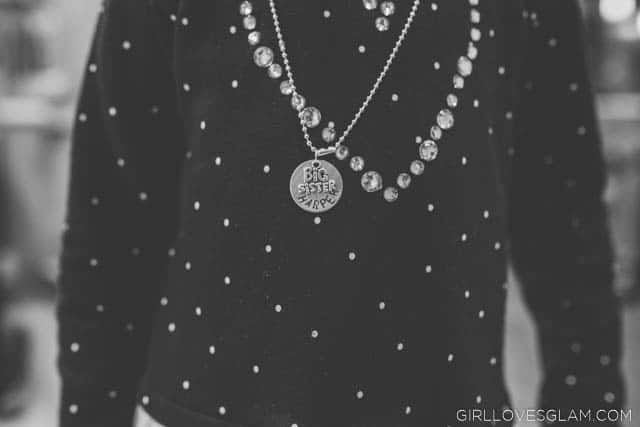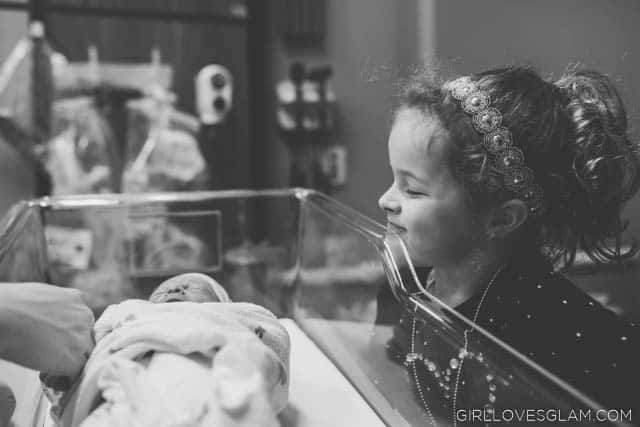 It was really special to have my parents there during those priceless moments as well. I literally don't know what we would have done without their help with Harper and I am so glad that they could meet Zoey in those first moments too.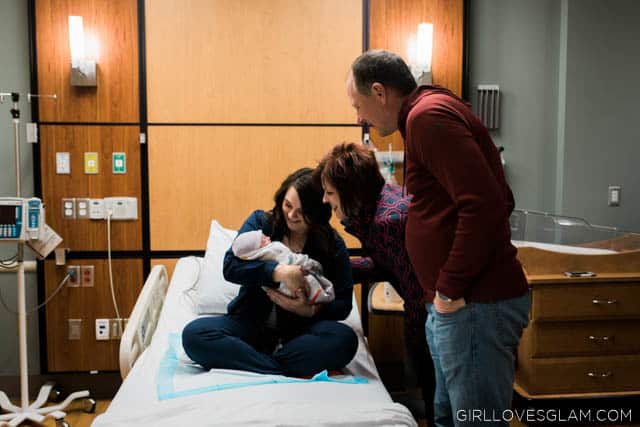 Motherhood is something that I don't take lightly. I learned so much for my mother's example. She is such a great example of love and sacrifice for her children and I hope that one day my children can say the same about me.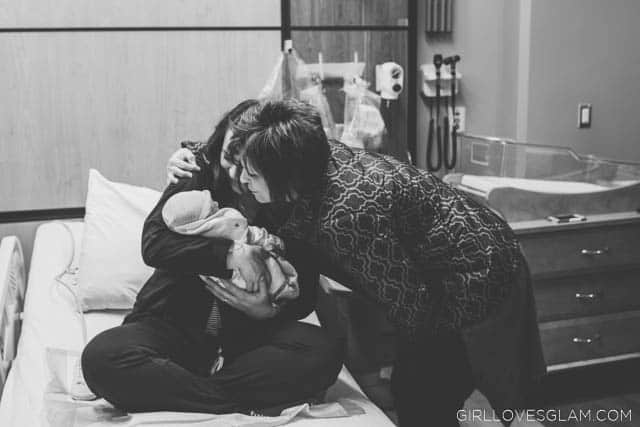 It was so fun to get to see Zoey's little personality come out as we spent the next two days in the hospital. The once silent baby wasn't silent anymore. She has the sweetest little cry and is full of grunts and squeaks!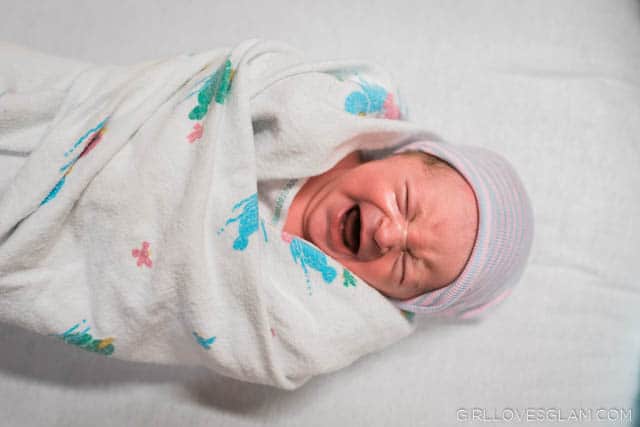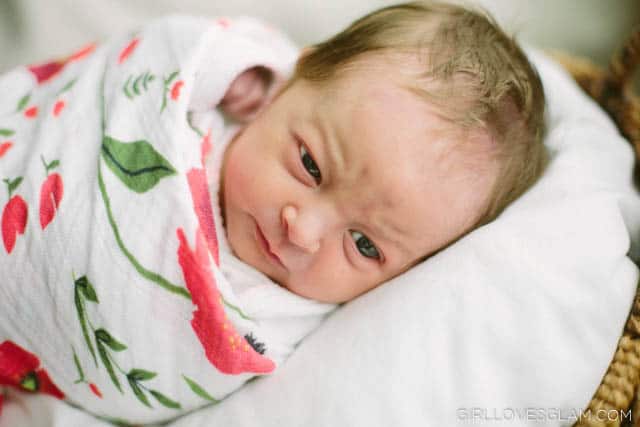 Getting to spend that time with Zoey at the hospital is something that I am so grateful for. Because Harper was born prematurely, she was whisked away to the NICU and she didn't get to spend any time in my room with me. I loved having my sweet little baby in there with me.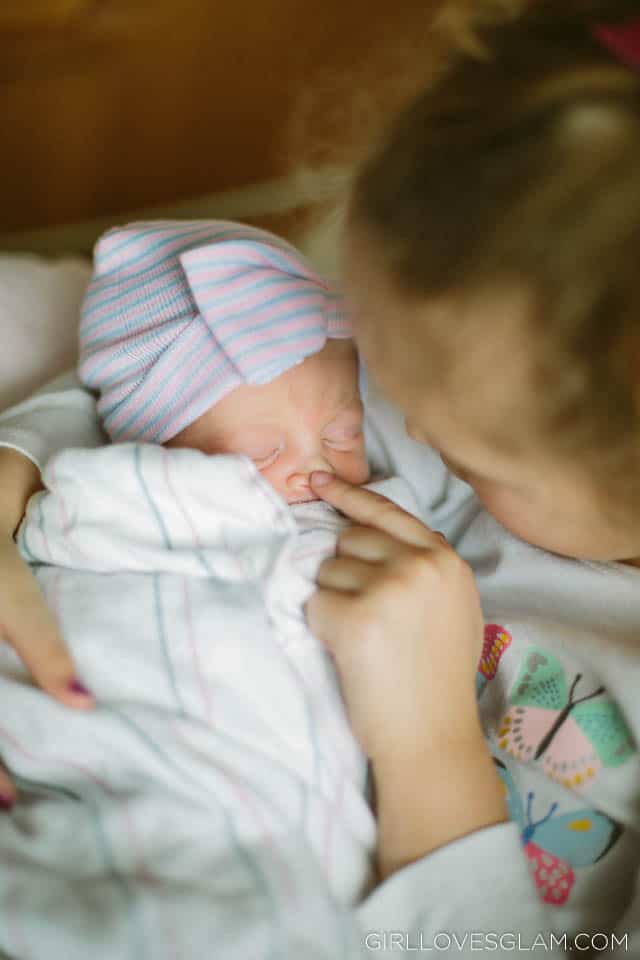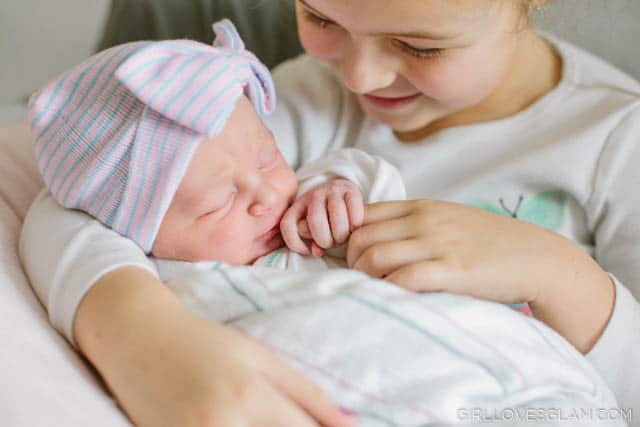 Being able to bring Zoey home with us was also a surreal experience after having experienced the NICU our first time around. Having a baby in the NICU is a pain that is really hard to explain. You know that your baby is in the best place for their health, but your heart literally aches for them. Leaving the hospital and leaving your baby there is nearly unbearable. Although I know that there is the chance of experiencing the NICU again sometime in our future, I am so grateful that we got to experience the joy of bringing Zoey Baby home with us. It was such a fun experience to get her dressed and in her car seat so she could come home at the same time.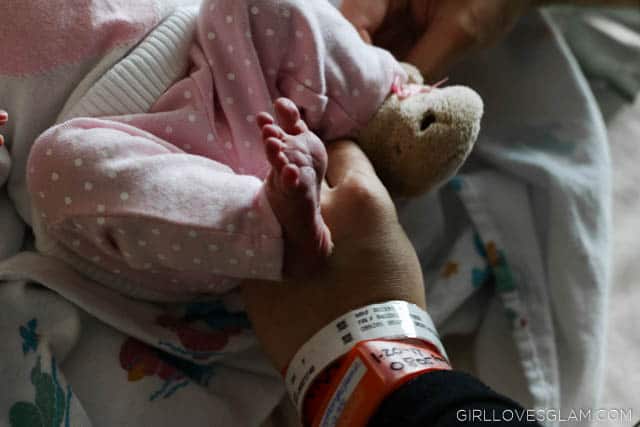 This past month has been such fun one. It has been so fun to see Zoey's personality even more and to watch as each of the members of our family get to create their own, unique relationship with her.