Who else loves Psych as much as I do? I haven't had cable for a few years now, so I watched it as it came out on Netflix. I am sad to say that I finally just finished the final episode of the series. I am SO sad that it is over! Dave and I really enjoyed watching it together and were so sad to see it end. However, just because the show is over, it doesn't keep us from quoting one liners from the show all day long! There isn't any better Valentine's Day card or anniversary card I can think of giving Dave than a Psych themed one. I whipped up two of them so I might just use one for each occasion!
If you couldn't tell, I am a fan of any Gus one liner. First up, Pluto! "You hear about Pluto? That stuff's messed up." is a major fan favorite. I knew I needed a card based on this epic Gus quote.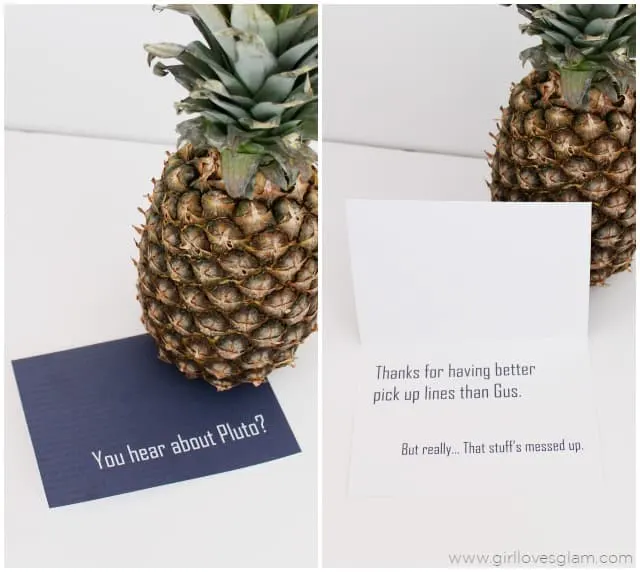 You can download this card to give to your other Psych-o half. Download it here…
Now, let's talk about the addiction to food that Gus has. It is one of my favorite parts about Psych. No matter what, Gus is most concerned about keeping his stomach full. This is especially the case when it comes to jerk chicken!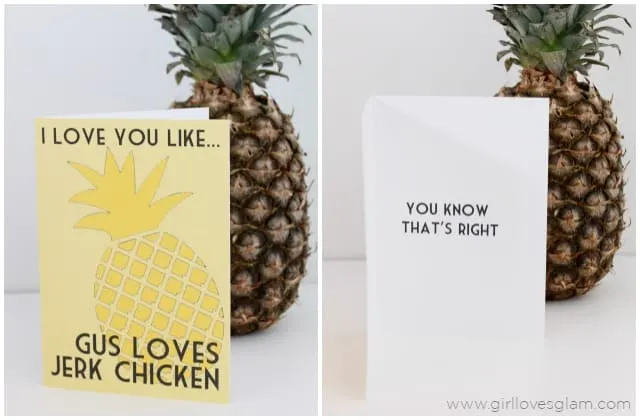 I love that this one combines a few things that only real Psych fans would understand. Download it here…
Just a tip: When you print these off, make sure to pay attention to which direction your printer prints so that you can make sure to get the card with the front and the inside quotes where they need to be. I had to print each of these cards twice to get it right. Apparently I don't learn my lesson the first time!
How many Psych fans are out there? Are you interested in more Psych goodness? I have a few more ideas stewing that I may be bringing you in the future!
Check out these other awesome Valentines too!