A few weeks ago, I went to Snap Conference. When you are planning on spending days upon days full of incredibly talented blogger women, you think and then rethink and then rethink and maybe even rethink some more about what you are going to wear. After laying out all of my favorite clothes on my bed, I came up with this outfit. I knew it was an instant hit.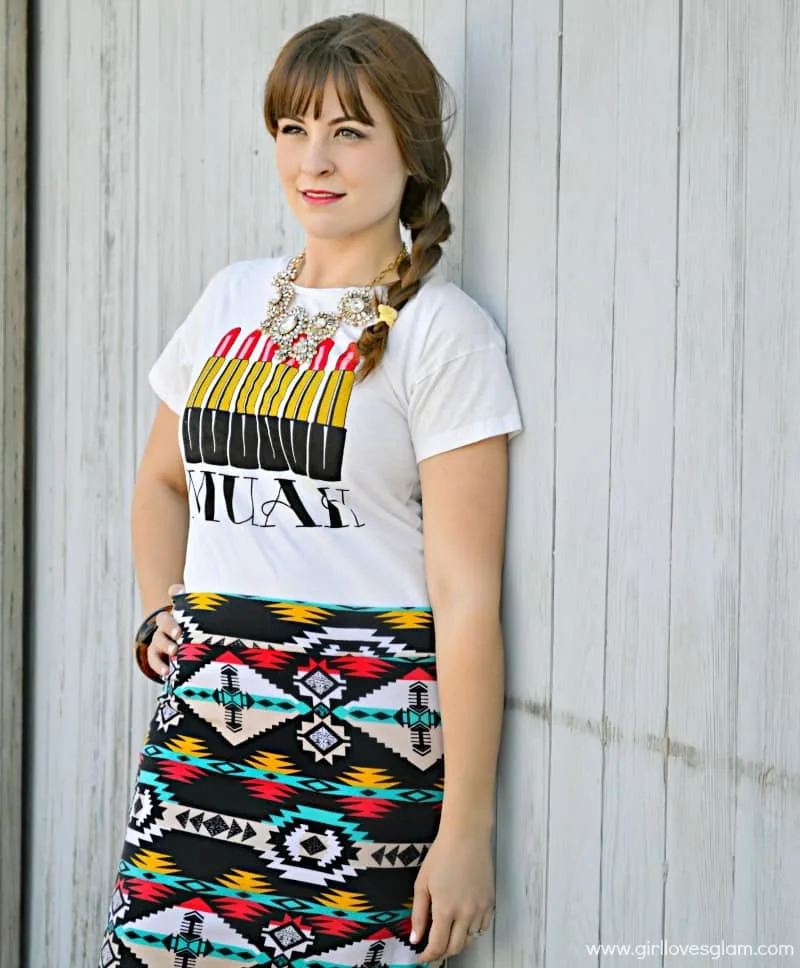 Really, it is a combination of everything that I love. Makeup, t-shirts, prints, stretchy skirts, and cute wedge shoes. I mean, does it get any better than that?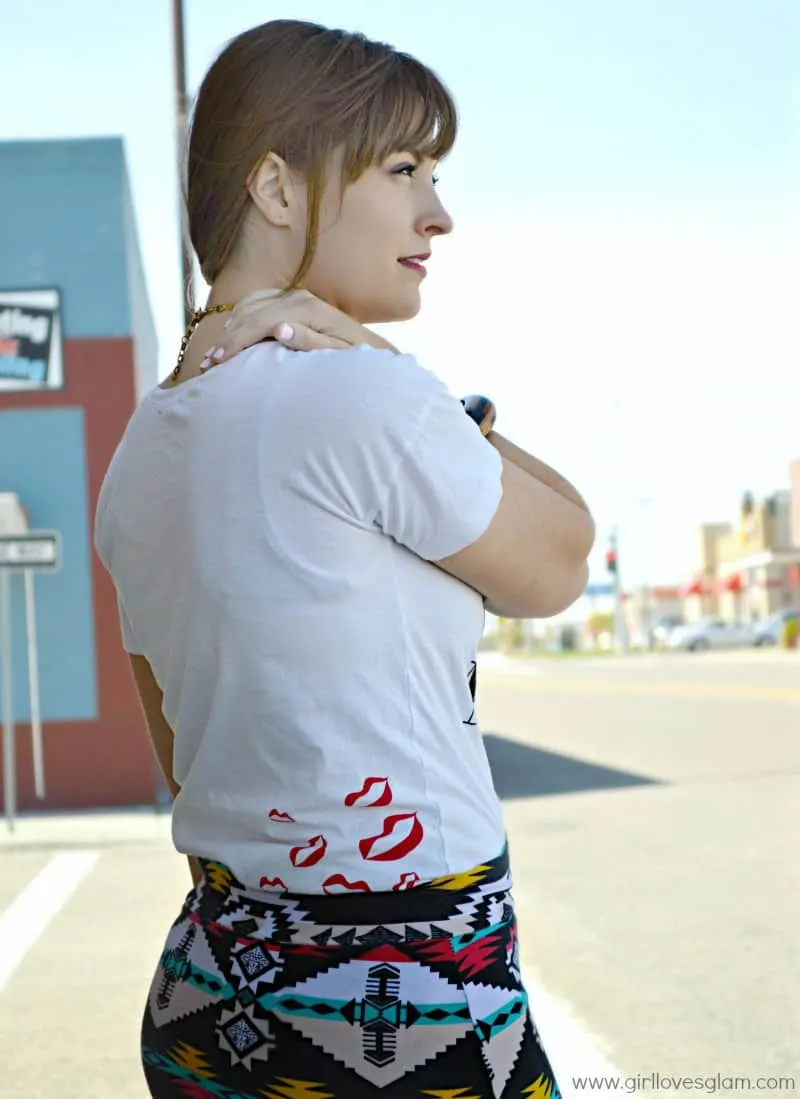 Wait! It does get better. There are kisses on the back! Okay, now it officially doesn't get any better.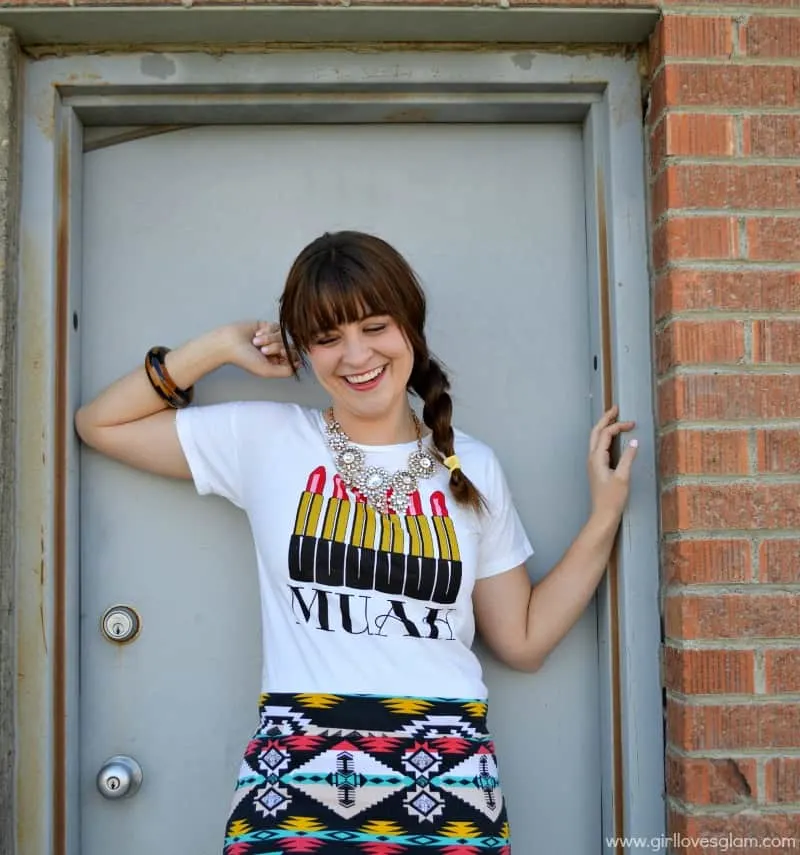 This summer, if you are ever in doubt about what to wear all you need to do is pick out your favorite t-shirt. Instead of pairing it with the same pair of jeans that you usually wear with it, try pairing it with a jersey knit skirt. There are so many skirt options out there including varying lengths and patterns so the possibilities are pretty endless. Try the shirt with different skirts. Give yourself a little variety. You will thank me later.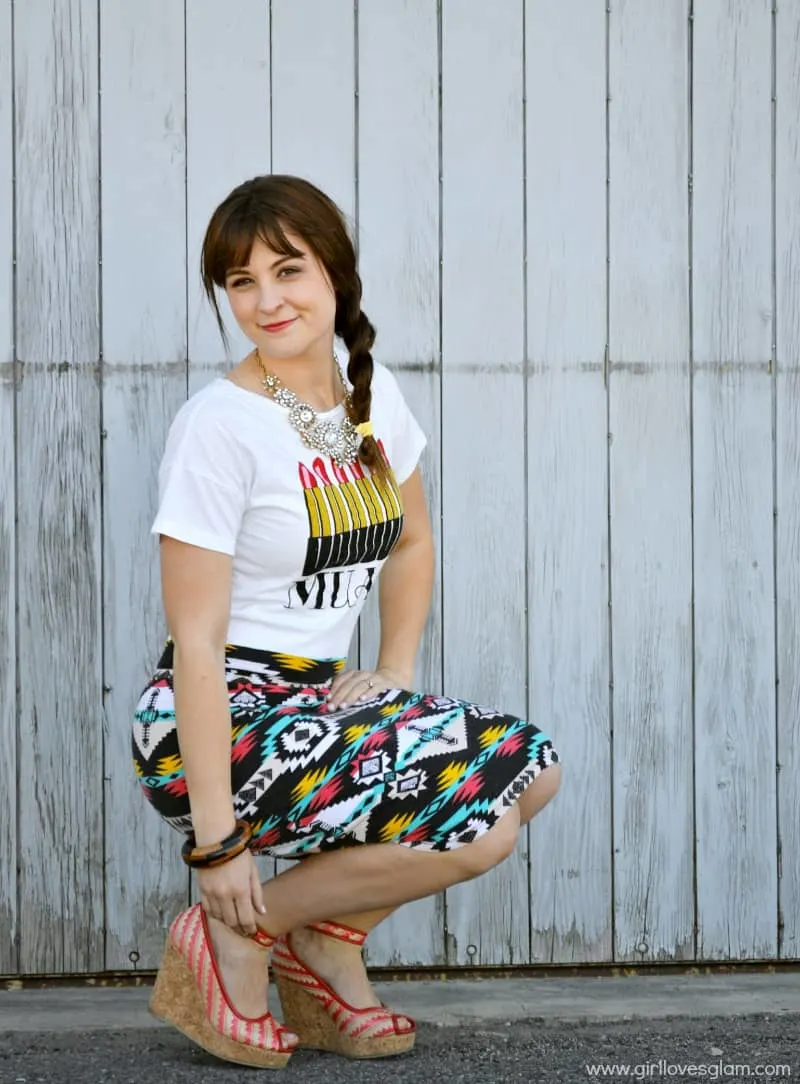 Shirt (similar) | Skirt (similar) | Shoes | Bracelet (similar) | Necklace