This post is brought to you by Kohl's
As much as I love the summer for the nice weather, I don't actually love summer fashion that much. My absolute favorite time to dress is the FALL! I love layering, but not feeling like you have to wear 5 million layers like you do in the winter. I love playing with different textures and finding that balance between hard and soft elements. Even though I don't have any kids in school yet, I always find myself doing a little back to school shopping! There are a few reasons for this. One, my child just keeps getting bigger! How does this happen?! She has to get an entire new wardrobe for each season not only because it is super fun to dress her, but because it is entirely necessary! Two, because by the time it is a season again, I look at my clothes from the last time this season rolled around and I don't feel like wearing half of my clothes! I love to get a few new pieces to feel like I am embracing the new season. And three, my husband is a teacher! He wears out school clothes like nobody's business! I can't even tell you the amount of dress pants, shoes, and dress shirts he has gone through in the last 3 years of teaching. Here's the difference this year though. He got a different teaching job! He is now an online teacher! He won't be in a classroom anymore, but he doesn't have many regular clothes because he practically lived in dress clothes before! When I was contacted by Kohl's to pick up a few of their fabulous back to school clothes for my family, I was beyond thrilled because I LOVE Kohl's! I always, always have! So, wanna see what we got?!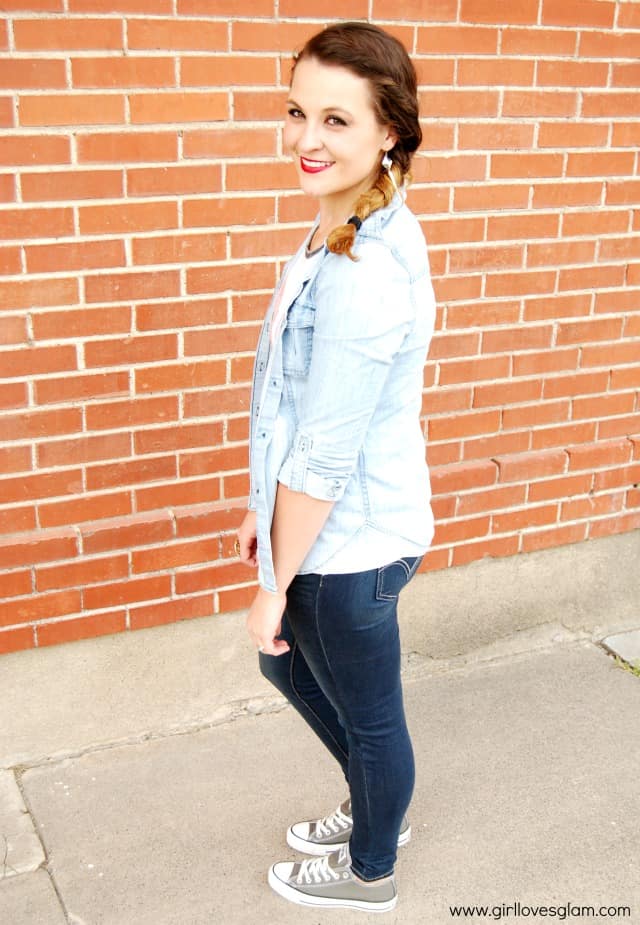 The greatest part about this time of year is finding a new pair of jeans that you can't live without. This is totally the case with these Levi's skinny jeans! They stretch like crazy and I am basically obsessed with the wash. I have been dying to get a pair of Chucks for a while now too. I knew I HAD to have these in my shoe collection.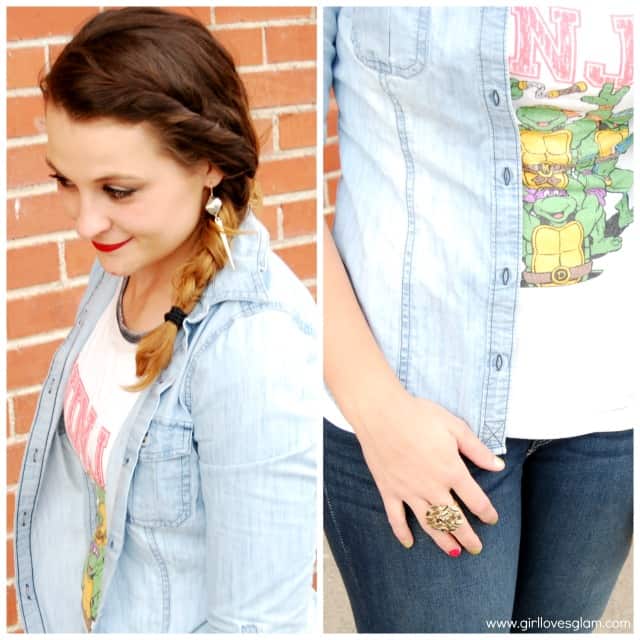 Kohl's also has an AWESOME selection of jewelry! My favorite part is the clearance. Maybe that is because I like to go big and bold with my jewelry and those pieces are usually the ones left in the clearance section at my local store. I love the earrings and ring that I got because they add just the right level of hard texture to my outfit.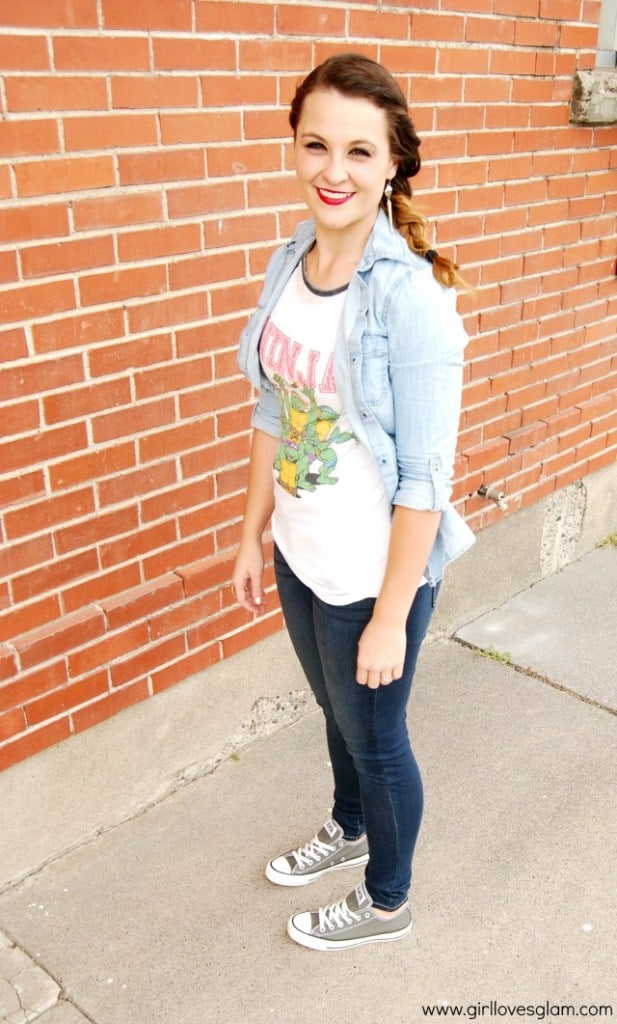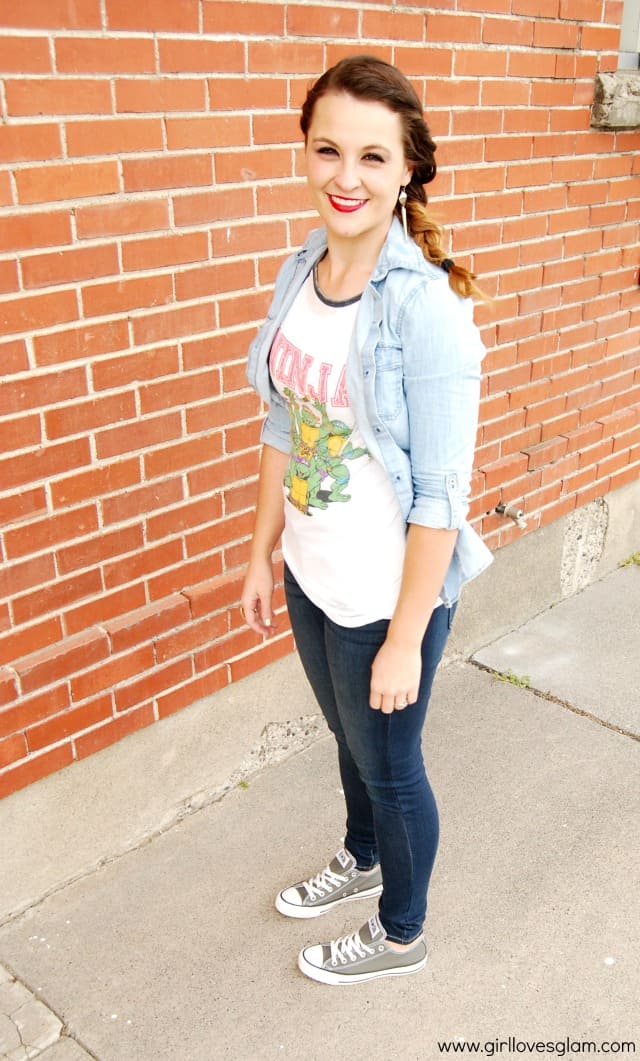 Earrings (similar) | Baseball Tee | Chambray Shirt | Jeans | Ring (similar) | Shoes
The icing on the cake is my Ninja Turtles baseball tee. I love that baseball tees are so on trend right now. You can pair them with jeans or even your favorite skirt! They are comfortable and totally cute! If I could wear this outfit everyday this Fall, I would! I feel like it was made for me!
Dave was all about finding the perfect pair of jeans and some great button up shirts. He wanted to feel comfortable but professional.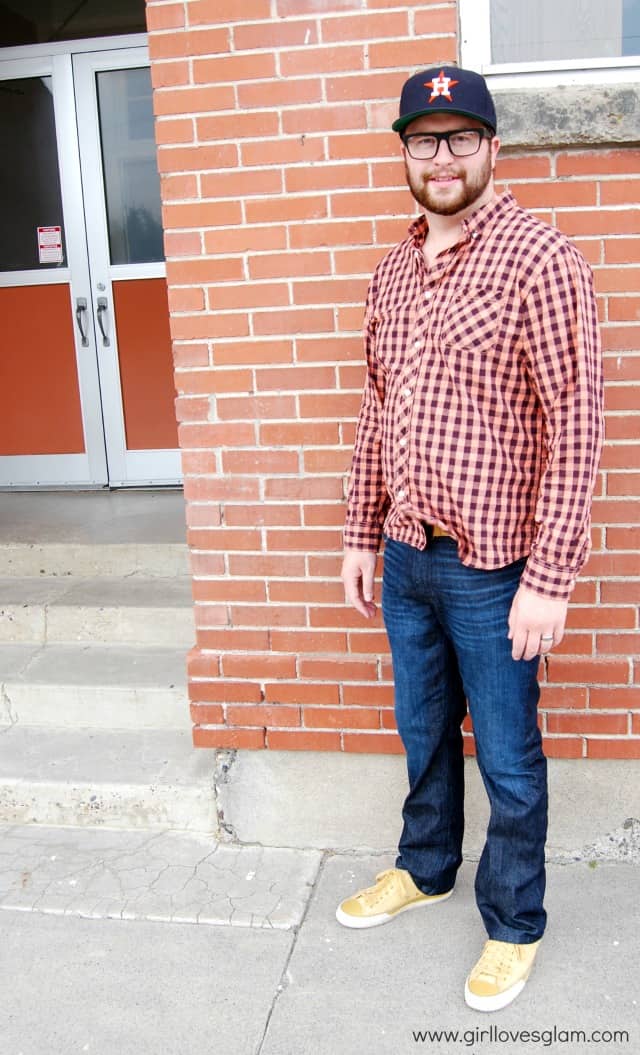 Shirt | Jeans
For our little growing girl, I knew I needed separates that could easily transition and be worn with each other. I wanted clothes that would look great no matter who dressed her *cough* *cough* DAD! I'm kidding. He does a great job at dressing her. You get my drift though. That is a problem that I have had in the past with a lot of her clothes. There are shirts that only go with one pair of pants and I hate it! Everything I found at Kohl's can totally be worn with each other!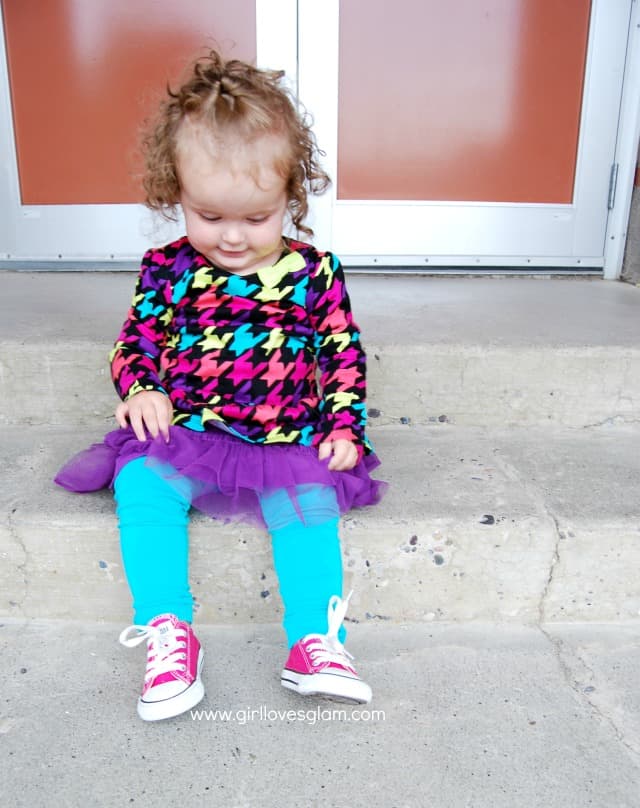 Shirt | Skirt | Leggings | Shoes (similar)
Now she thinks she is totally ready for school! I think she could even pass for a preschooler!
We all feel and look great in our new clothes! We can play in them and enjoy the weather as the seasons change.
Now for the rest of our looks…
You can find all of these great items in your local Kohl's store or on kohls.com!
Don't forget to enter to win a $50 Kohl's Gift Card HERE!
I was given a gift card as compensation for my post. All thoughts and opinions are 100% my own. I LOVE Kohl's!