First of all, mad props to my killer amazing photographer, Ann! Check out Cliq Photography on her site, Facebook, and Instagram!
If you are a longtime reader, or even just a not so longtime reader, you have probably noticed a few things about me.
1. I am obsessed with geometric prints.
2. I love all things beauty.
3. I neglect my family so I can blog. Err… Did I say that out loud?
4. I thoroughly enjoy mixing up styles into one outfit. My heart warms every time I can find a perfect pair between hard and soft when it comes to my wardrobe.
Well today, we are focusing on number four on that list.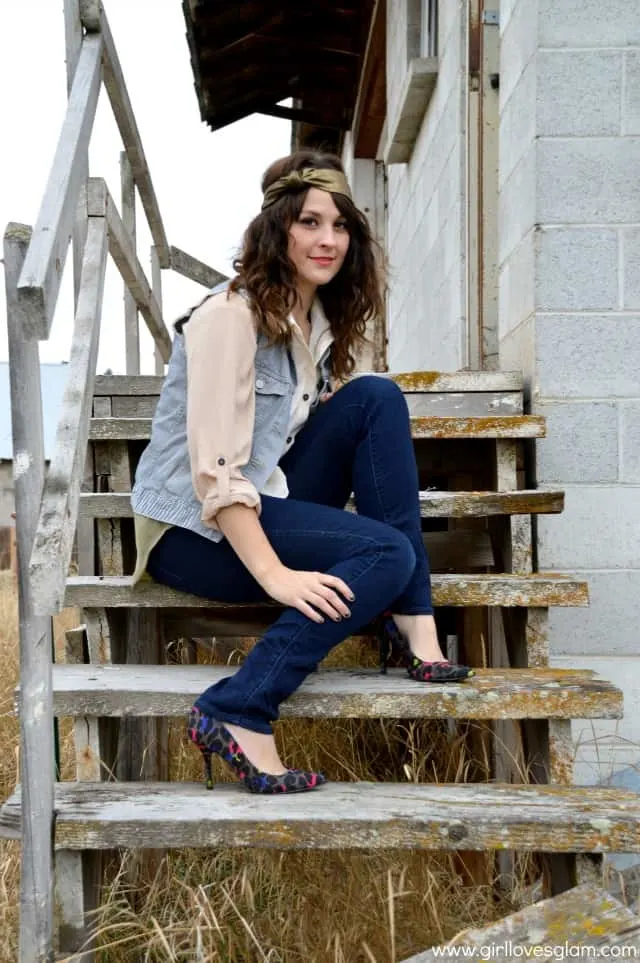 When it comes to mixing styles, textures, or prints (or maybe all of the above like I did with this look), it is important to stick with one overall theme and then mix it up from there. You don't want it to look like a hot mess. You want it to look planned but effortless. My theme for this look was grunge. I love a good grungy look that still looks polished. When mixing textures, this can be tricky and can use some practice. Try a few different pieces on to see how you feel with each of them on. My favorite thing is to throw in a fun print to an outfit to really mix things up. Add a print in a small way, but make sure it really pops! I chose my shoes.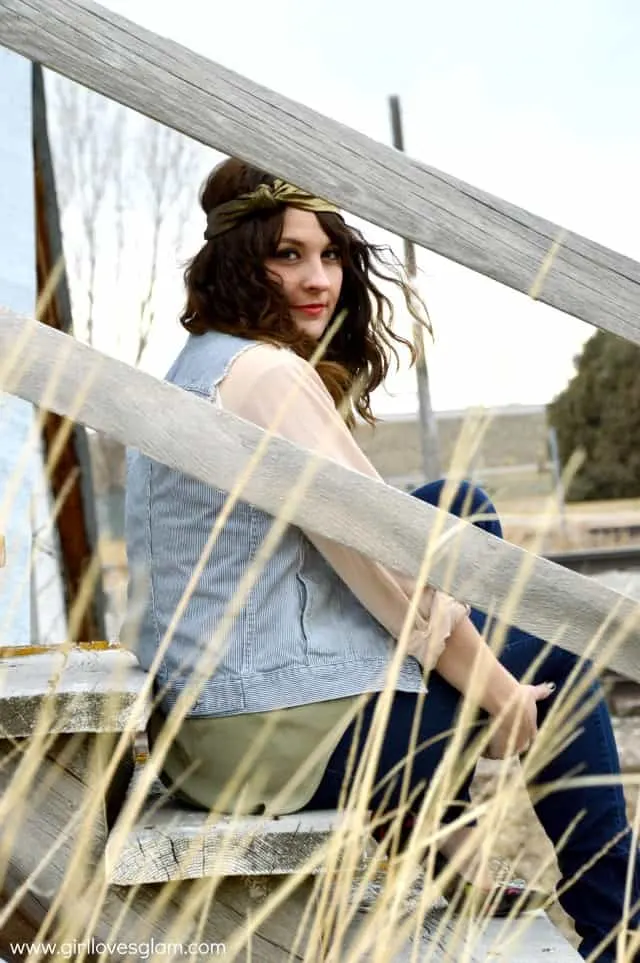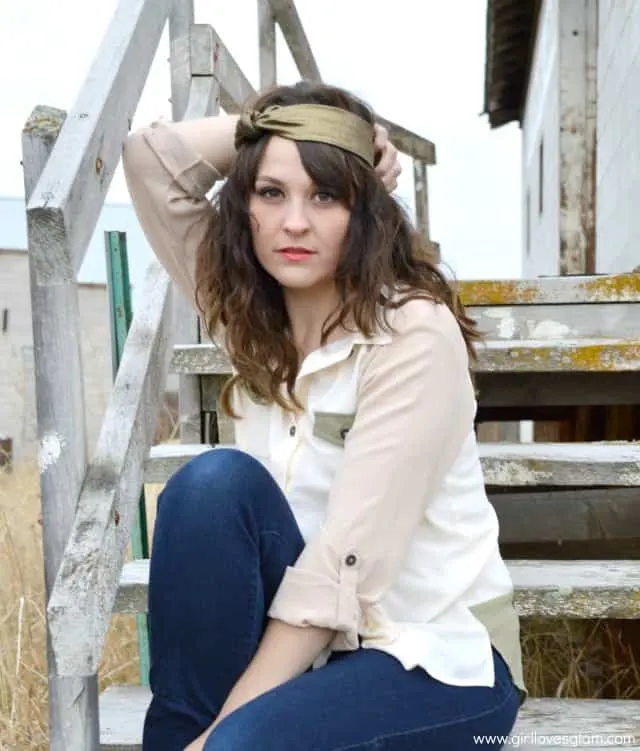 Metallic Turban c/o: Navy Perl |Chiffon Top c/o: Recycled Consign and Design | Jeans: Hudson | Vest c/o: Kohl's