Photo credit for all photos: Cliq Photography
I know it isn't my usual day to post outfit posts, but I just couldn't wait to show you all of the goodness I got to try from To Adorn!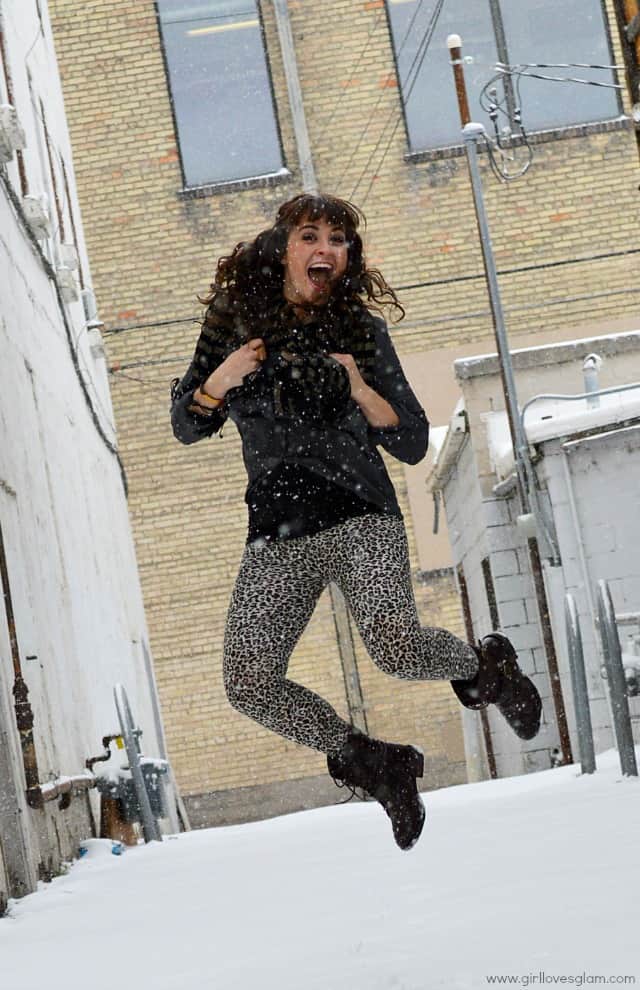 If you haven't ever heard of To Adorn, it is a daily deal site that features products from individual boutiques for great prices. They have clothing, home decor, and handmade items too! They sent me some goodies to try out and I can't wait to show them off to you.
First up, the Cheetah print leggings. These leggings are so soft and they are thick enough that you can't see right through them. That is a winning combination in my book!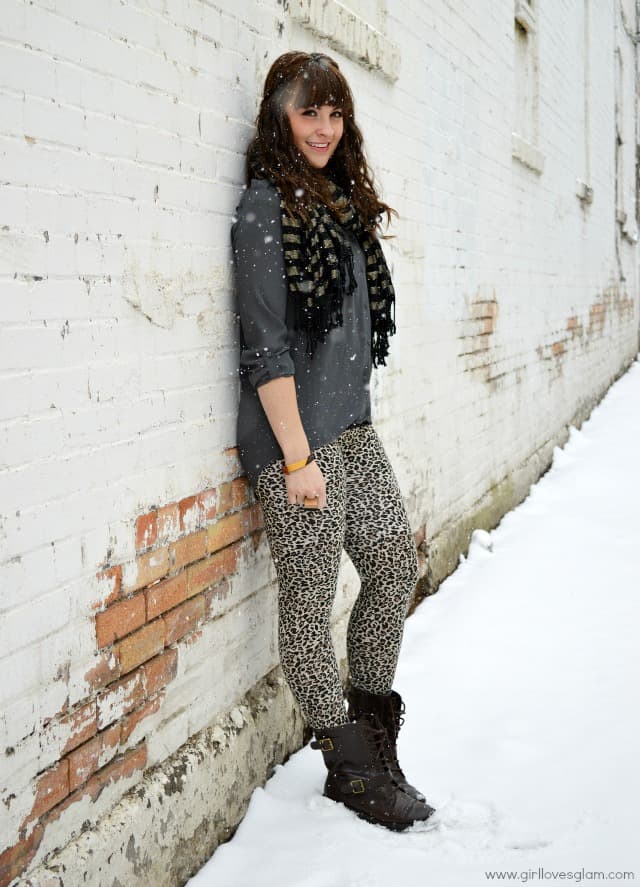 Shirt: H&M | Scarf: Target | Leggings: c/o To Adorn | Boots: Target | Bracelet: c/o Sage and Harper | Ring: Target
Second, is this green and black chevron scarf! I love infinity scarves. I love the way they wrap around and make me feel nice and cozy. I own a lot of scarves, but not any in this color combination. I was happy to add this to my collection! This green color is a dream!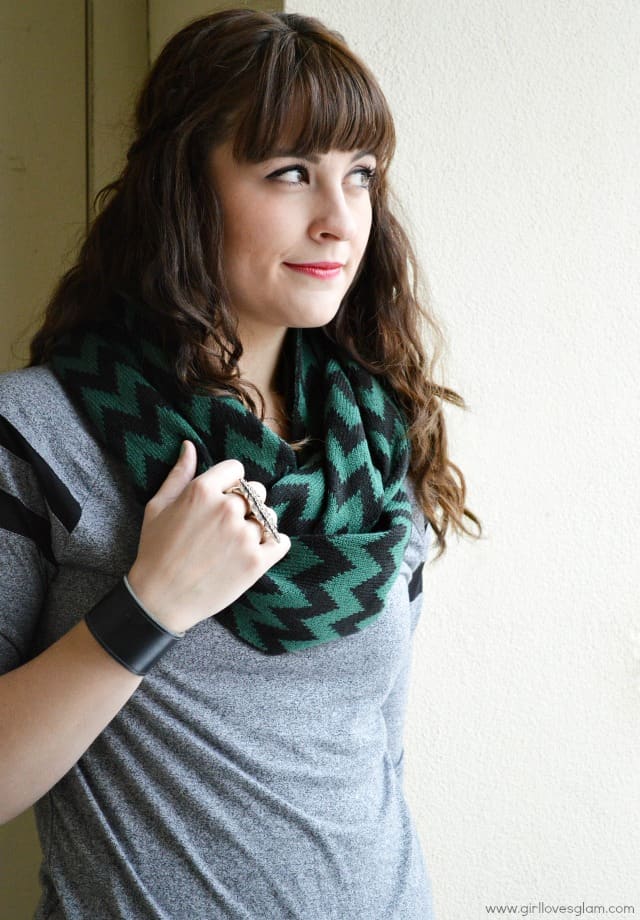 Scarf: c/o To Adorn | Shirt: H&M | Bracelet: c/o One Little Belt | Ring: Recessionista
Next up, This fun layered sweater. I haven't ever been a fan of sweaters that are connected with shirts to make them look layered, but I like that this one looks more natural. It doesn't look sewn in at all. I also love how long the back panel of the shirt is. It went perfectly with my faux leather leggings.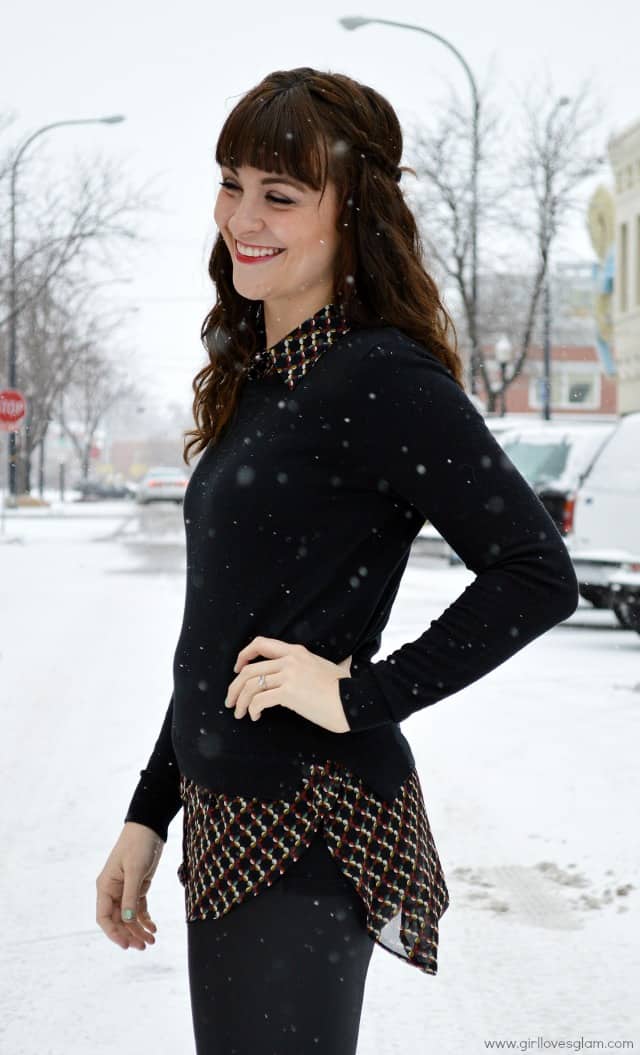 P.S. The photo you are about to see is the face that my photographer gets from me sometimes. Probably most of the time. Maybe that is why people probably think I am a brat. Isn't that the brattiest face you have ever seen? Okay, now I am embarrassed. Maybe don't even look at the picture.
Sweater: c/o To Adorn | Leggings: Sears | Shoes: Ross
Pfew! Glad we are done looking at that photo! The last item To Adorn sent is this perfect flannel shirt. It is literally perfect. I love flannel shirts right now because of just how easy they are to layer. They are so easy to layer on top of and under other shirts. It went weirdly perfect with my favorite Ninja Turtles shirt.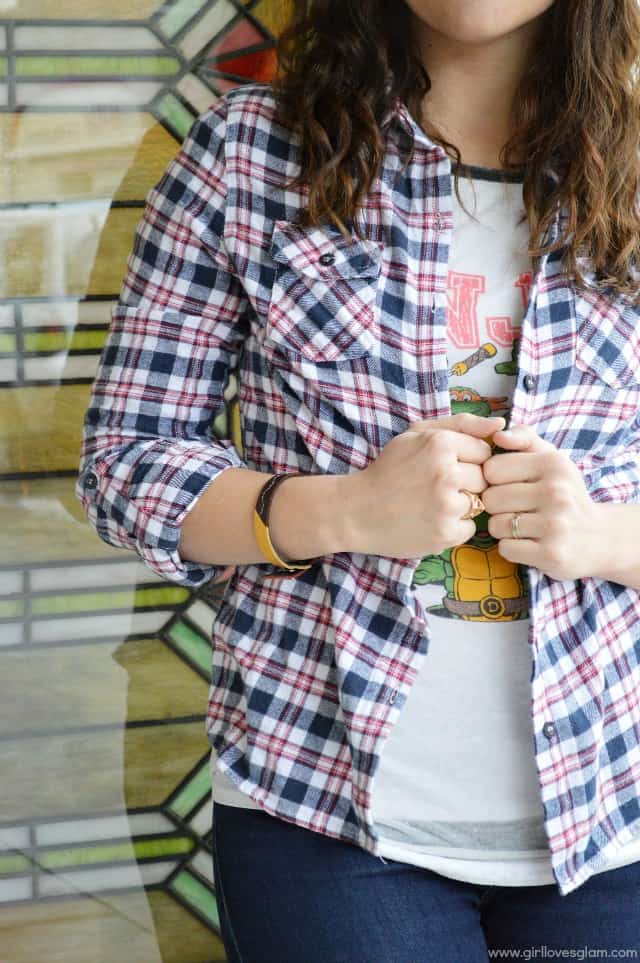 Ring: Romwe | Bracelet: Sage and Harper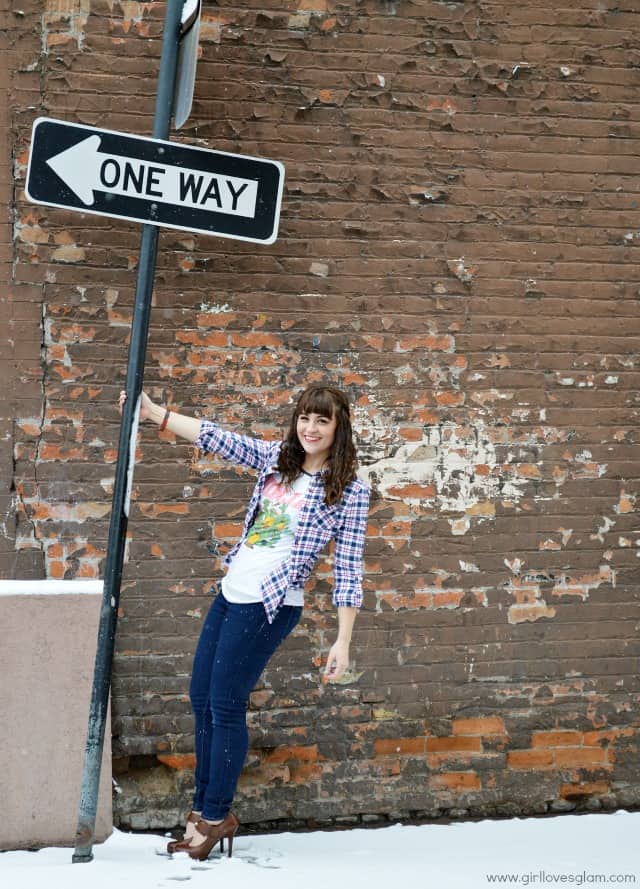 Flannel shirt: c/o To Adorn | Ninja Turtle shirt: Kohl's | Jeans: Hudson | Shoes: Ross
Overall, I was really impressed with the quality of all of these items. I can't wait to continue styling them with other items in my closet! Have you ever shopped on To Adorn?