This post is sponsored by Kleenex Brand. All thoughts and opinions are my own.
I think you can learn a lot about a person by the items that they carry in their bag. I thought it would be fun to take a look in my purse so you can learn a little bit more about me.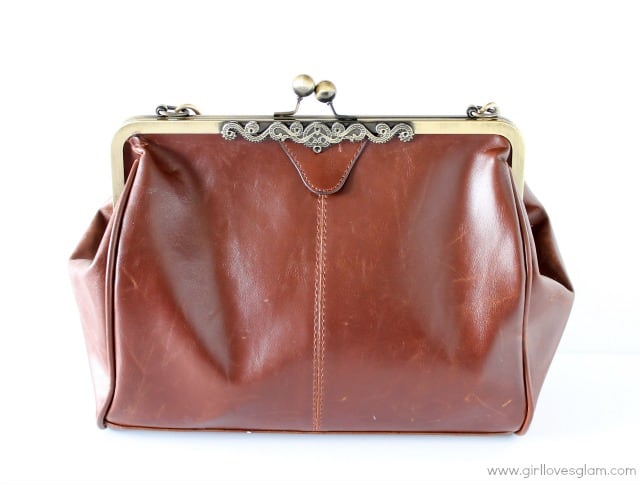 First off, could my purse be any cuter? I love it, except it doesn't always stay closed because I have so much stuff in there. Now to see what I carry in my bag!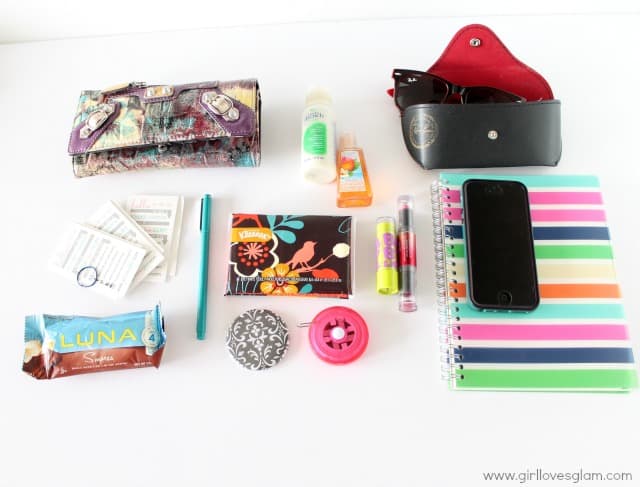 Wallet- I have owned this wallet from The Buckle for years and still get compliments on it. It is one accessory I have owned for several years and still love.
Lotion- I always feel like my hands feel the most dry when I am running errands. Maybe it is the cold, dry Idaho weather. This lotion comes in handy all of the time. Sometimes it has other uses. Like today, it was used to help slick my daughter's crazy hair down when we were running errands. You just never know when you will need lotion!
Anti-Bacterial Hand Gel- This comes in handy with a toddler and with nasty shopping carts!
Sunglasses- I can't leave the house without sunglasses. AND a case for them. I have had far too many sunglass casualties from them not being in a case.
Business cards- You just never know when you are going to need a business card. No matter what industry you are in, you need your business cards with you at all times!
Pen- Keep in mind that this isn't the only pen floating around in my purse. I actually have an entire army of pens floating around in there. If I only have one pen, I can't ever find it when I need a pen! P.S. I am a total pen snob. Is that weird? Please tell me there are other pen snobs out there. This pen (I actually have it in a few other colors too) is my favorite pen of all time.
Luna S'mores bar- I ALWAYS have one of these protein bars in my purse. They are huge lifesavers for me. When I am starving and just want to stop and get a cheapo cheeseburger, I can eat this instead and it totally holds me over until I can get something healthier. These come in handy too when I have an angry shopping toddler. She loves these bars.
Compact mirror- To check if there is anything between my teeth or to make sure my lipstick isn't all over my face.
Tape measure- That might seem weird to you, but how many times have you been out looking for decor items and can't decide if you want it because you aren't sure if it will fit your space? This tape measure doubles as toddler entertainment too. It's pretty much a win/win.
Lipstick and Lip gloss- This is like the pen situation. These two that are photographed are just a representation of the random assortment of lipstick and lip glosses floating around in my purse. Sometimes I need pink, other times red, and on occasion I just need a little gloss. I need to have options!
Phone- I mean, does this one really even need to be addressed? Don't we all feel naked when we don't have our phones with us?
Planner- You may or may not know this about me. I am a big time planner. Like OCD planner. I like to have a plan. I have things scheduled on my blog calendar, my church calendar, my phone calendar, and this planner in my purse marries them all together so I can keep my life straight and stay somewhat sane.
Kleenex tissues- I saved this one for last because it might seem weird, but I am a firm believer that after the wallet and the cell phone, having tissues in my purse is the next most important thing in my purse. I have allergies all year long. My husband told me that I blow my nose more than anyone he has ever met. That is probably true. These come in handy when there are messy toddler hands too. I swear by this.
The great thing about choosing Kleenex Brand for my purse, is they have adorable designs too. They have several colors to choose from so you can even match your purse or wallet if you want! Check out the designs they offer and see what one fits you best HERE.
Did you know that Kleenex brand is turning 90 this year? They are celebrating in a big way by hosting a huge reveal event on March 17 at Grand Central Station in NYC where they will be unveiling the new Kleenex brand designs live with Isaac Mizrahi! I will be there! If you want a chance to be there too, go enter NOW! The contest ends tonight. Enter by going to this link HERE. I hope to see you in NYC!
So what do you think of what I carry in my bag? Anything weird? What do you carry in your bag?