Halloween parties are one of my very favorite things to plan and attend. I love planning Halloween parties for adults and for kids! One Halloween party idea that was a total hit was our witch hat decorating station. It is perfect for Halloween parties that you host and for Halloween class parties!
The best part about this Halloween party idea is that most of my supplies came from the dollar store!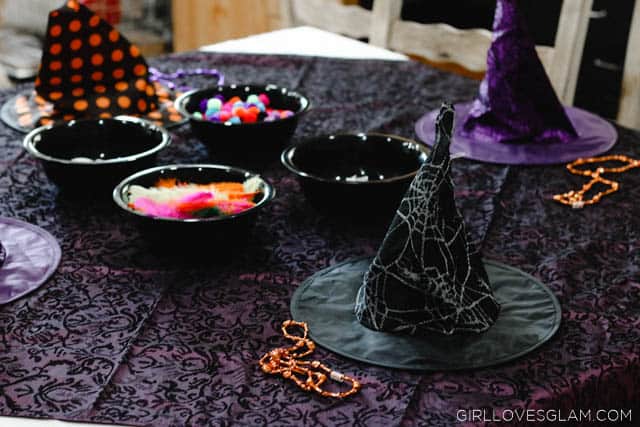 All you need to create your own witch hat decorating station are witch hats and things to decorate them with. I got colorful feathers, pom poms, googly eyeballs, foam stickers, and Halloween rings.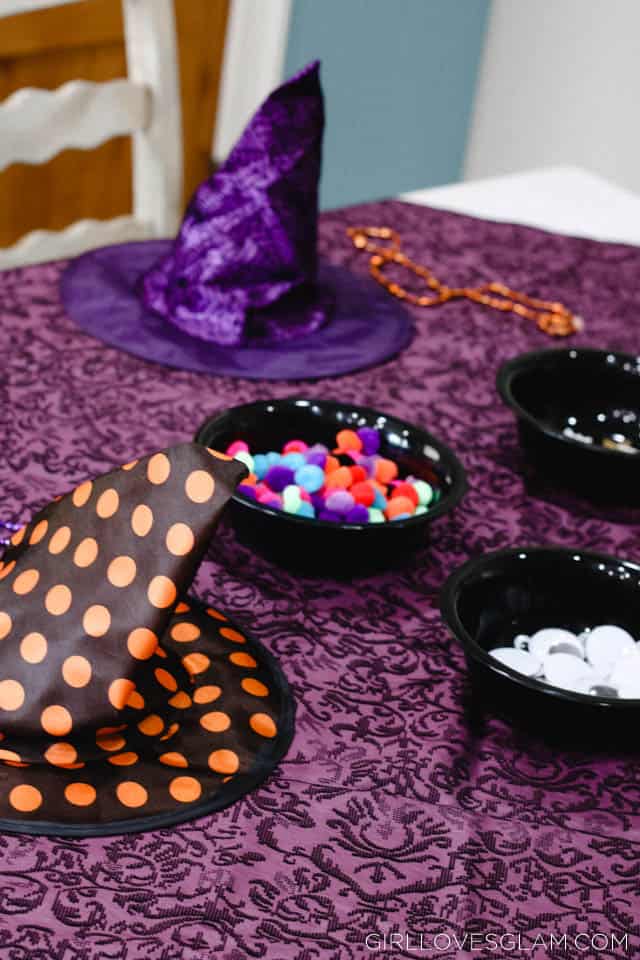 Because I had a fairly small number of guests, I had them decorate the witch hats and bring them to me and I would hot glue the decorations onto the hats. If you have more than 4 guests per adult, I would recommend using something other than hot glue. You could get some E6000 glue and squirting a little on paper plates that the party guests can dip into.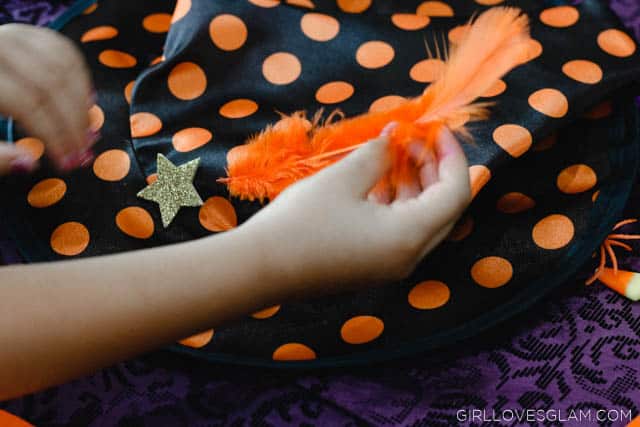 It was really fun to see what different designs each girl came up with. Every hat looked so unique!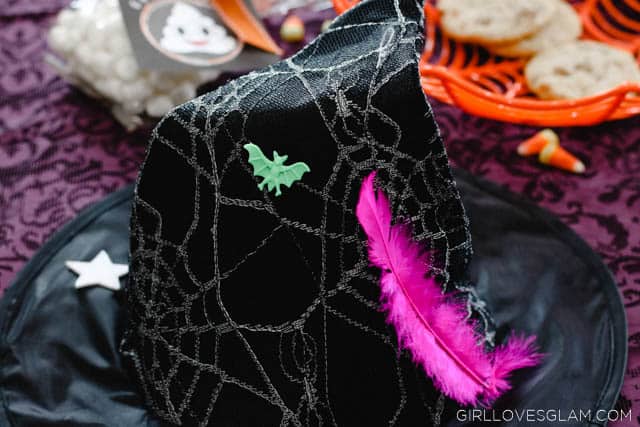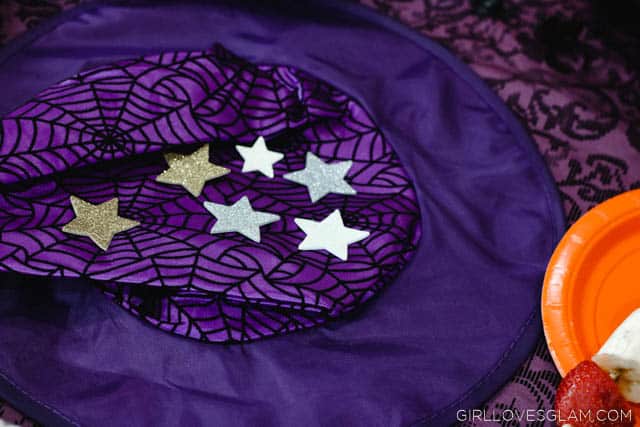 In the end, we had four happy little girls who loved crafting and creating their own witch hat designs! It was a total hit!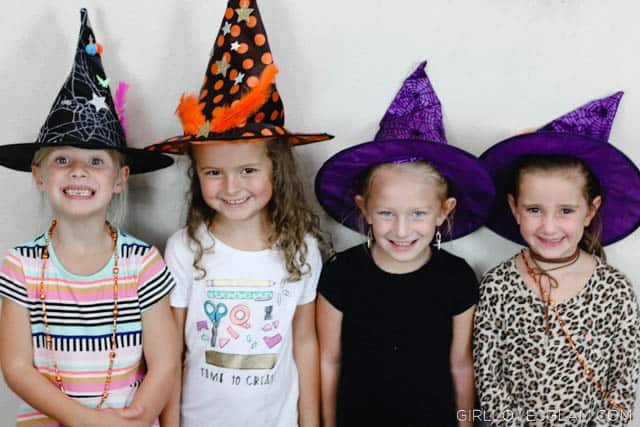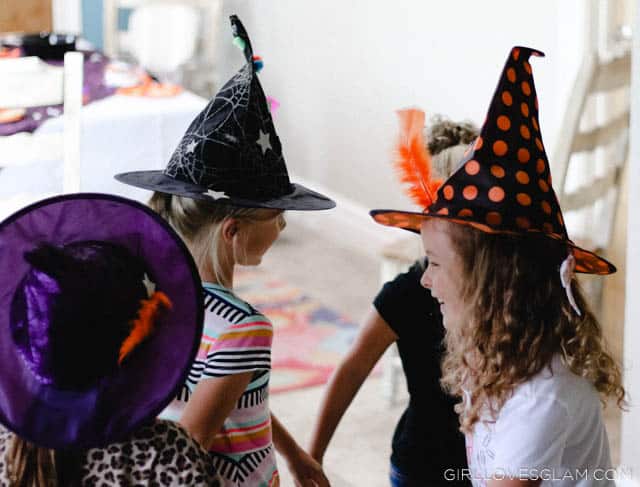 I would love to see your witch hat decorating station when you use this idea at your Halloween party this year!
Also, don't forget your Halloween goodie bags at your party! You can give them these adorable Frankenstein monster bags or Ghost Poop Emoji bags!