I am a busy mom. There are a lot of days that I don't get to put much thought into what I wear from day to day, so I have made it a point to purchase a few great separates that I know will look good together. I can grab those and make an outfit out of them without having to give it much thought. I try to choose high quality clothing that I know will last and will fit well too! If I start getting sick of an outfit, I try wearing a different accessory or different shoes to make the outfit feel different.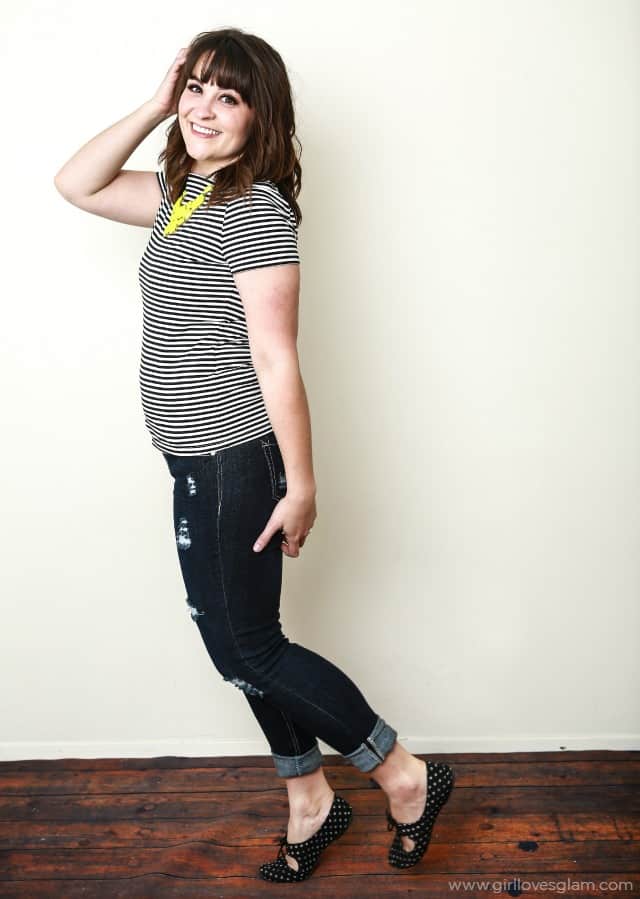 Most days when I do this, I feel great! I have chosen these pieces because I know they will make me look and feel great. The days that I have noticed that I don't feel as great are the ones that I haven't paid enough attention to my hair and skin. Recently, I made a little rotation I go through with my hair that has really helped out.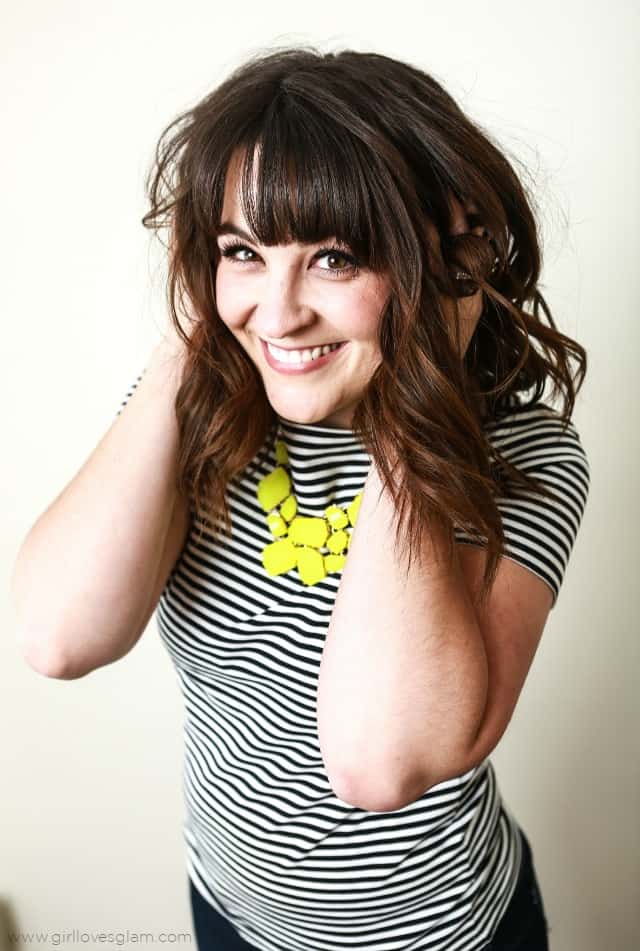 I have naturally curly hair that I fight against every time my hair gets wet. I straighten it, curl it, and put it in all sorts of hairstyles. Because of all of the damage I put it though, I don't wash it everyday. That's why it is important that I choose the right shampoo and conditioner that I know will do their jobs. I have absolutely loved the Suave Professionals® Sea Mineral Infusion Moisturizing Buoyant Body Shampoo and the Suave Professionals® Sea Mineral Infusion Moisturizing Buoyant Body Conditioner!
The shampoo does a great job of removing all of the build up, while the conditioner adds just the right amount of conditioning that I need, without weighing down. I like to wear my hair straight on the first day after washing my hair. On the second day, I will curl it and spray some sea salt spray. I recently tried the Suave Professionals® Sea Mineral Infusion Texturizing Sea Salt Spray from the same line of hair products as the shampoo and conditioner I mentioned earlier and I was very pleasantly surprised! It added just the right amount of texture to my hair to make my messy curls that I love very easy and obtainable. I will let my hair keep those curls in them for about two more days and will start the process all over again. It has been a really good routine for me. I feel like it has saved me a lot of time and my hair has felt a lot healthier.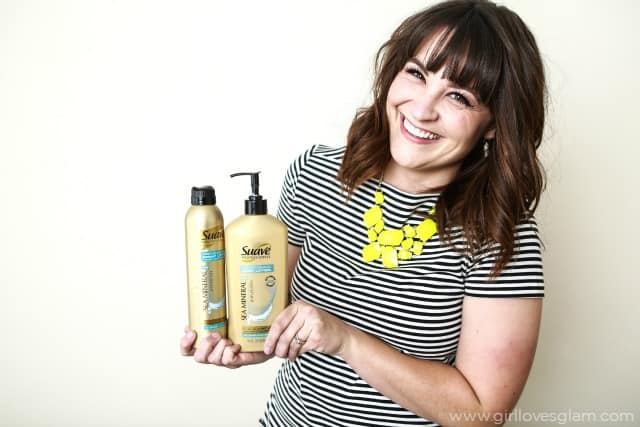 I mentioned earlier that sometimes I get self conscious over the way my skin looks and feels. This is especially the case this time of year. My skin gets really dry all winter long and when it is time to start pulling out the short sleeved shirts, my dry skin is very visible to the world! I have been using the Suave® Professionals Sea Mineral Infusion Spray Lotion on mornings that I just need to spray lotion on and get going.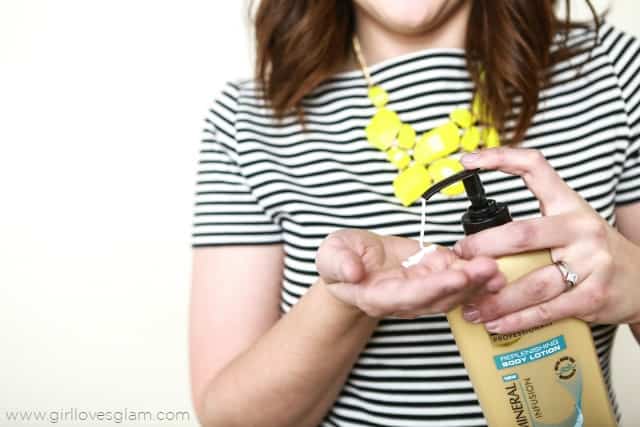 I have been using the Suave® Professionals Sea Mineral Infusion Body Lotion on the days that I need more lotion on my body. Both lotions have had long lasting moisture and skin rejuvenating minerals, which is exactly what I need.
Adding these Suave Professionals® products to my routine have really made a difference on how I feel about myself day to day. They have helped my hair and skin look their best and have helped give me the confidence I need to let my beauty shine through.
Discover the Beauty of the Sea with NEW Suave® Professionals Sea Mineral Infusion products.
This is a sponsored conversation written by me on behalf of Suave Professionals ®. The opinions and text are all mine.