First of all, I just want to say a big fat thank you for how much love my first little peek into my office reveal earlier this week. I am so glad that you all love it as much as I do! If you missed the first post that is all dedicated to my walls, check it out HERE.
Now to show you all of the little details about this space that make it great!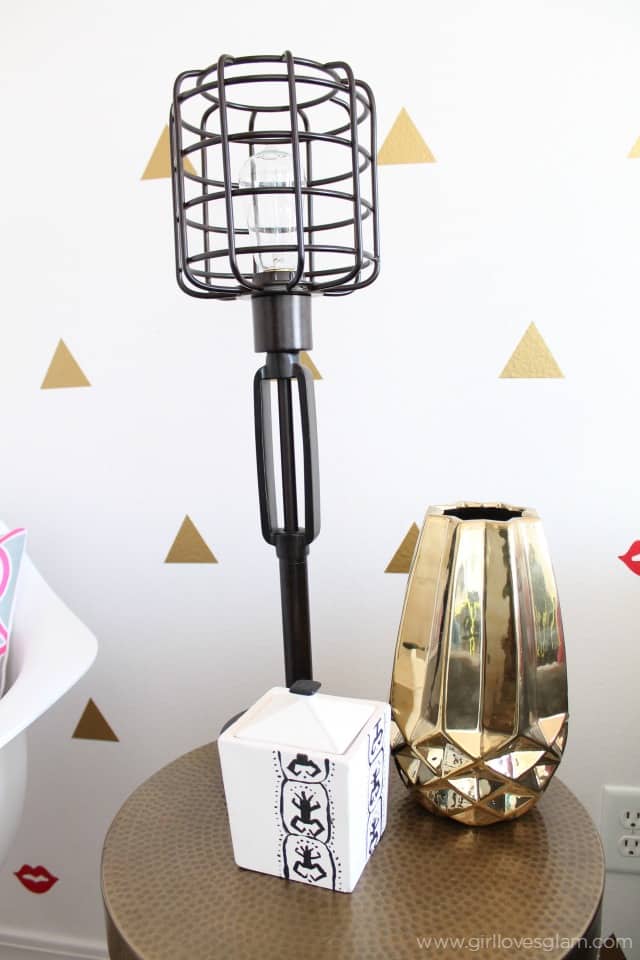 When you first walk in, your eyes are instantly drawn to this side table with the most delicious lamp you have ever seen in your entire life. This puppy came from none other than Lamps Plus. I have never seen more fabulous lighting options on one site than on Lamps Plus. It was really hard for me to choose between this smaller lamp and a big, fat lamp that looks like this one's daddy, but I am glad I went with the smaller option because it doesn't completely steal the show. It is the perfect accent. Speaking of accent, this little white ceramic box has a fun sentimental story with it and I just HAD to include it in this space. When we were first married, Dave took a college class where he got to paint this. He could have painted it any way he wanted to, but chose to paint it in a funky black and white design because he knew I was into that at the time. Well guess what? He knows me well because nearly 7 years later, I am still into that! I love that it can be included in this space because it is a little touch of his style in here too. Even though the rest of it screams GIRL! That vase has also been in the family for a while. I found that gem long ago, but nearly every home decor store carries very similar pieces now.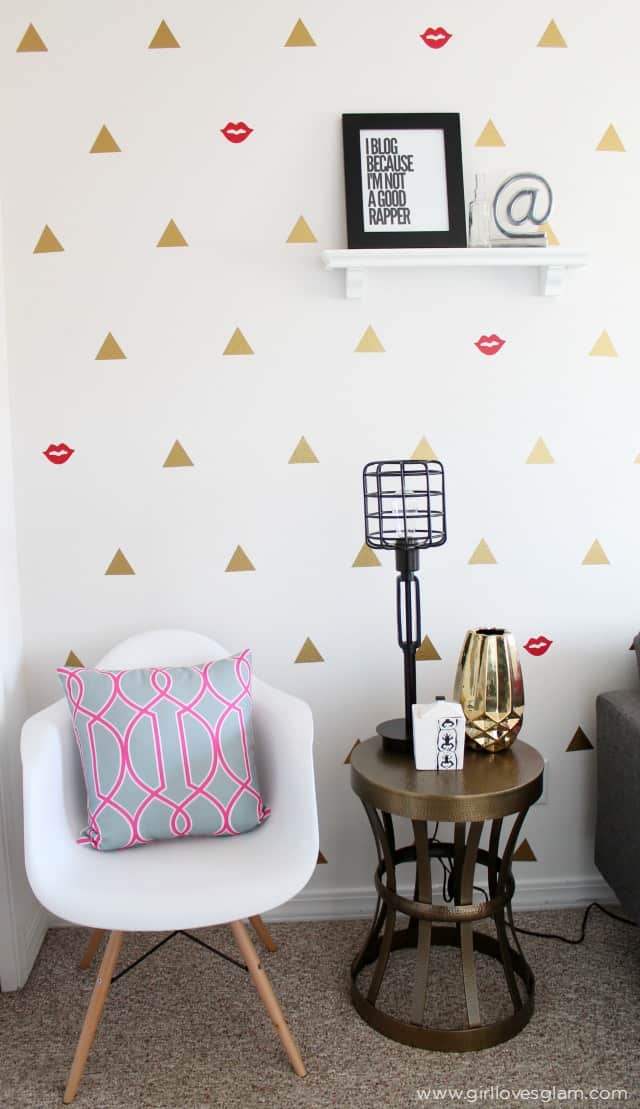 [Read more…]