I love snuggling up in a good, warm sweater this time of year. There is just nothing quite like it! I have been really into sweaters lately in every aspect of life. I love prints that look like sweaters, ugly sweaters, and anything else that may resemble a sweater! I decided to bring more sweater goodness into my life by making my daughter some adorable sweater bows!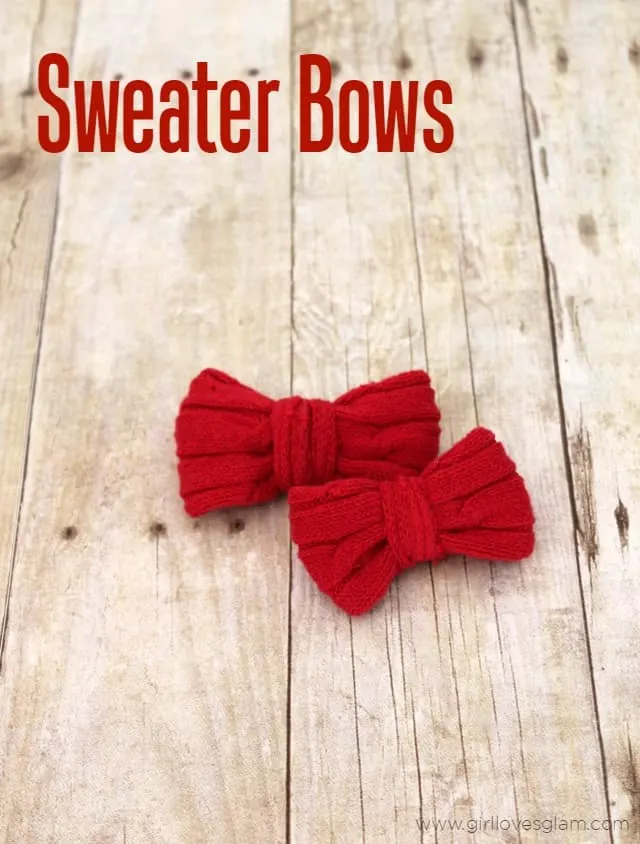 These literally take about 5 minutes to make. To make your own, you need…
An old sweater
Hot glue gun
Hair clips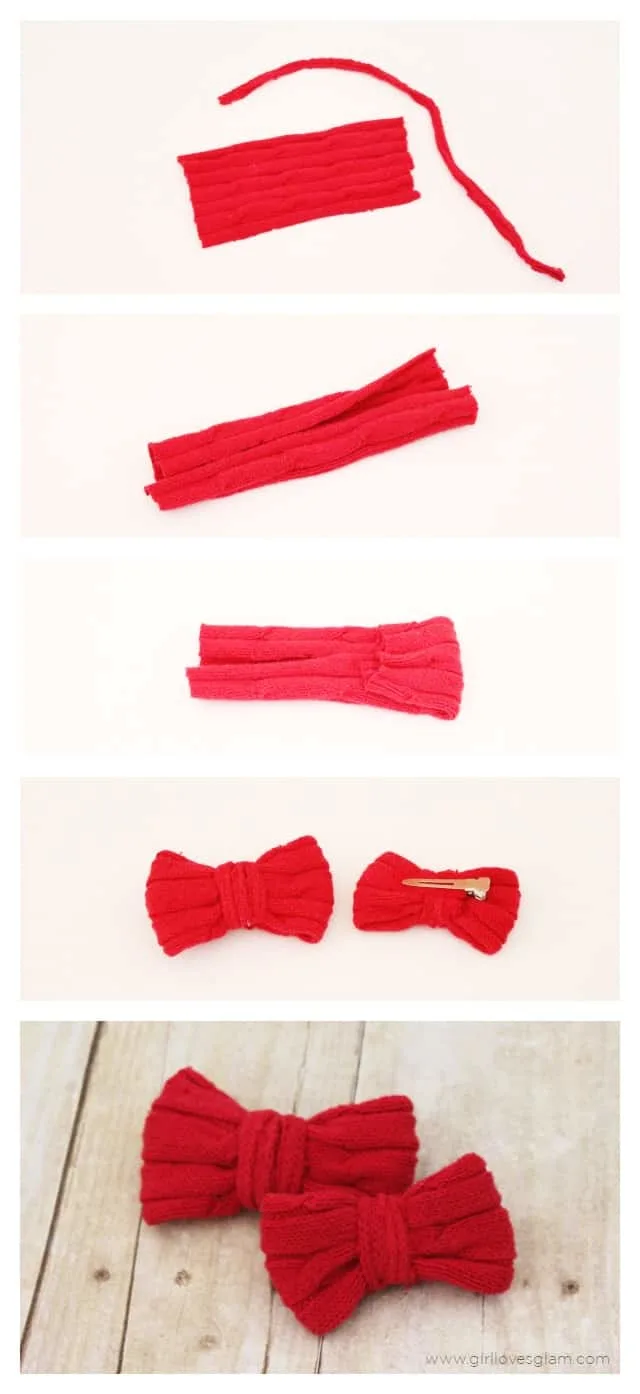 Cut a piece off of your sweater that is about 7 inches by 4 1/2 inches. Fold that piece in half long ways and put a little dot of glue in the middle to keep it together. Fold over the ends into the center and glue them into place. Take a long piece of the sweater and wrap it around the center a few times and glue into place on the back of the bow. Glue a clip to the back and you are done! These would be perfect on top of gifts too! They are such a fun accessory that can be worn all winter long!
Are you obsessed with all things sweaters too?