With New Year's resolution diets still in full swing (hopefully), you may find yourself craving some sugar. Well, I am happy to share a sugar cookie recipe that isn't going to spend a moment on the lips and a lifetime on the hips. These sugar cookies are going to make your skin feel amazing! It's because they are bath bombs! This sugar cookie bath bomb recipe looks and smells just like your favorite baked treat, but you can enjoy it without the guilt!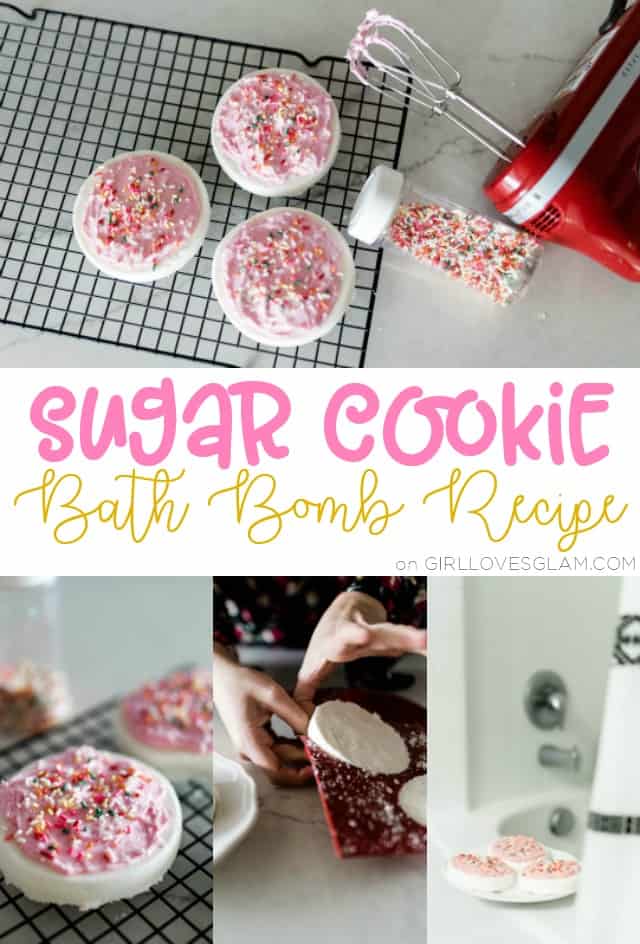 Can you believe that those AREN'T COOKIES?! Unfortunately, my two year old really wouldn't believe me. She was in tears because she wanted one so badly! I let her bathe with one instead and she thought it was pretty awesome. To make your own sugar cookie bath bombs, you need…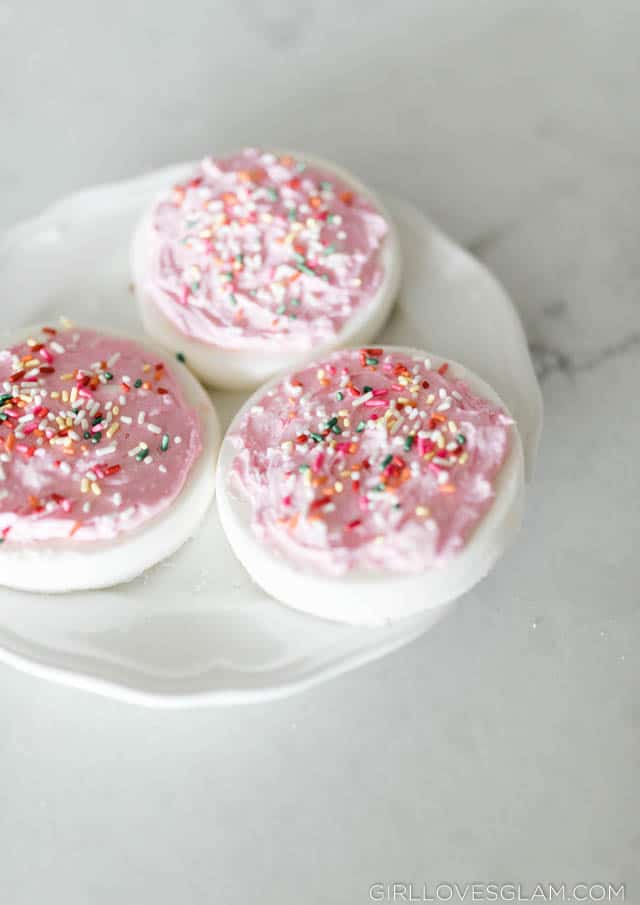 Bath Bomb Ingredients
(affiliate links included)
1 cup baking soda
1/2 cup citric acid
Here is a great deal on a bundle with baking soda and citric acid together!
1/2 cup corn starch
3 Tbsp. Epsom salt
1 Tbsp. coconut oil
Witch hazel and a spray bottle for it to go in
Decorator icing (You can make this or buy it at Walmart.)
8-12 drops sugar cookie oil scent
Colorful sprinkles
Yellow and Pink food coloring (I use this food coloring)
How to Make Sugar Cookie Bath Bombs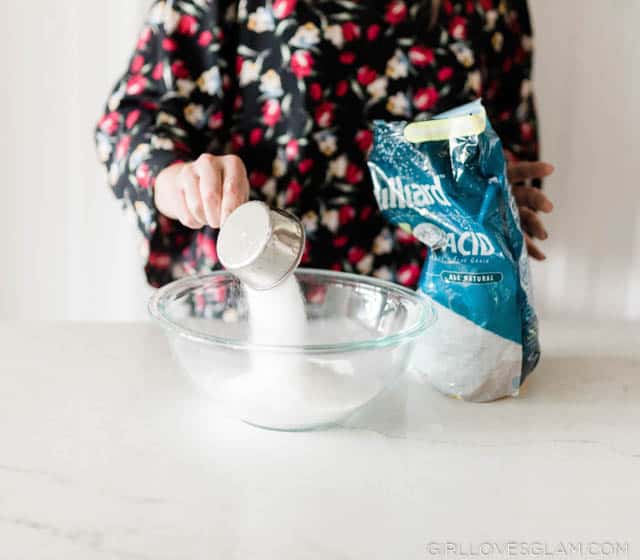 Start by adding all of your dry ingredients in a bowl and get them all mixed together. Add the coconut oil to the mixture and mix well.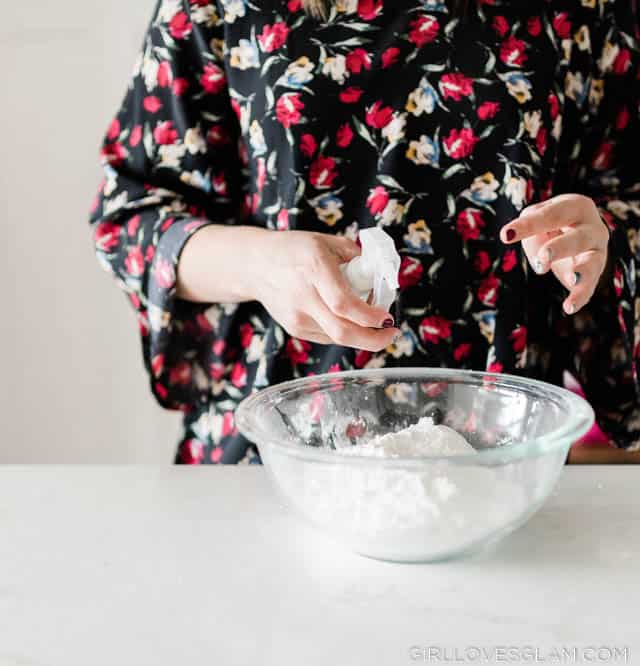 Spray witch hazel into the mixture, 5 sprays at a time. Mix well between sprays. Continue spraying 5 sprays at a time until the mixture can hold itself together when you squeeze it in your hand. If you let it get too wet, it will continue to react and won't be able to hold itself together. So it is important to not put too much in.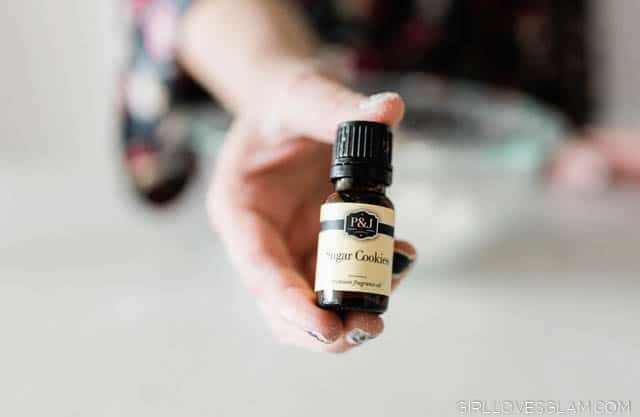 Next is the scent! This sugar cookie scented oil smells exactly like fresh baked sugar cookies! It is perfect for this recipe. A little goes a long way! If you put too much in, it can also burn your skin. So stick with the amount that I recommended, or less.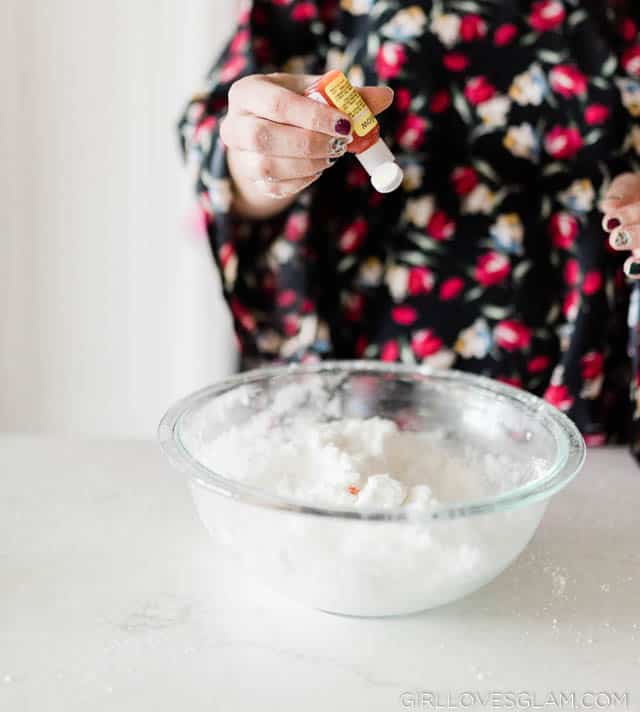 Add just a little yellow food coloring to the mixture to give it a little color. You don't want tons of color, but just a little!
How to use a Silicone Bath Bomb Mold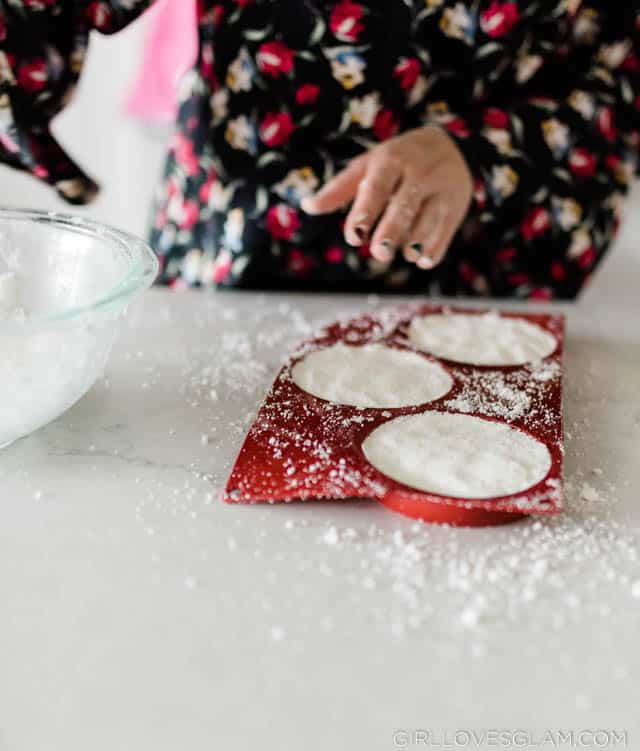 Put the mixture in the silicone mold. You want to really push down the mixture so that it is packed in there really well. Let the mixture sit in the mold overnight, or put it in the freezer for about 2 hours.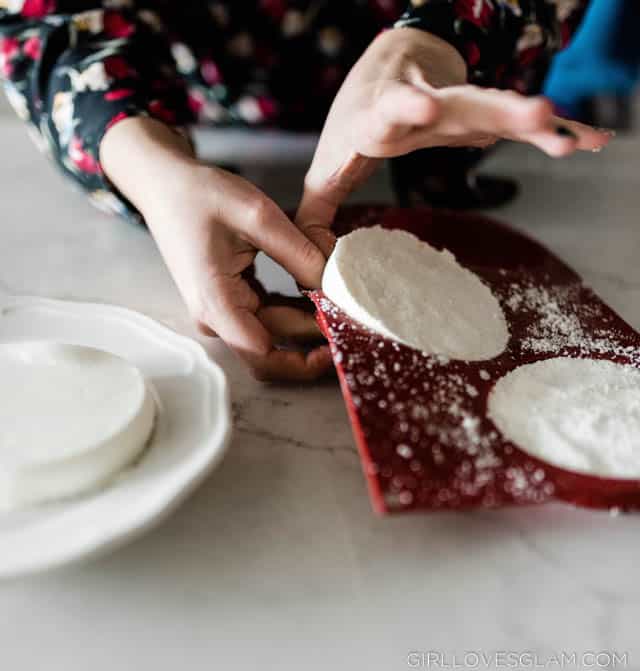 When you need to take them out of the molds, you will want to push from the bottom and pop them out. Remember that they are delicate and you will want to be careful with them.
Frosting on Bath Bombs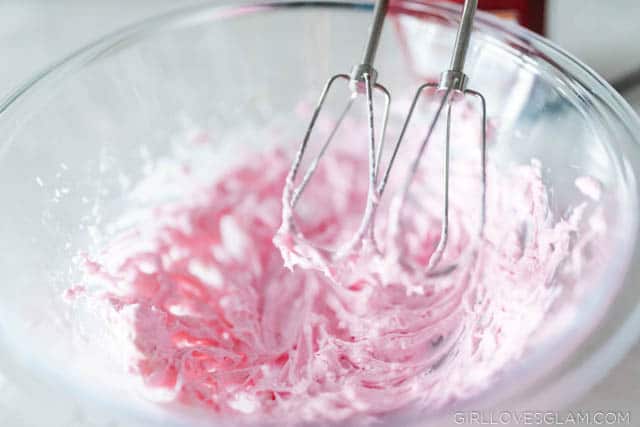 Put decorator frosting in a bowl, add pink food coloring to it and whip it up. If it is too stiff, you will want to add a little water and powdered sugar. Not much at all though!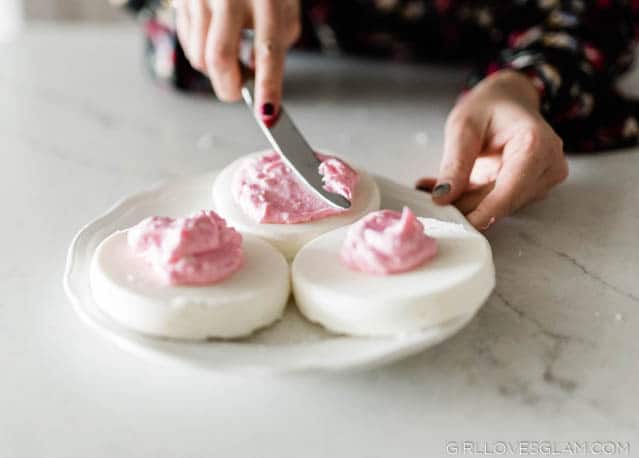 Frost your bath bombs with the frosting. Usually you can just keep the little frosting on the bath bombs when you use them, but this recipe does call for a lot more frosting on them, so I recommend just popping the frosting off before you actually put it in the bath.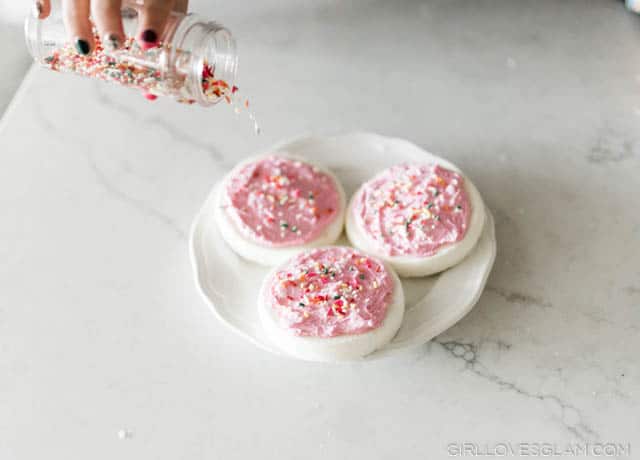 Top them off with sprinkles and you have yourself the perfect bath time treat!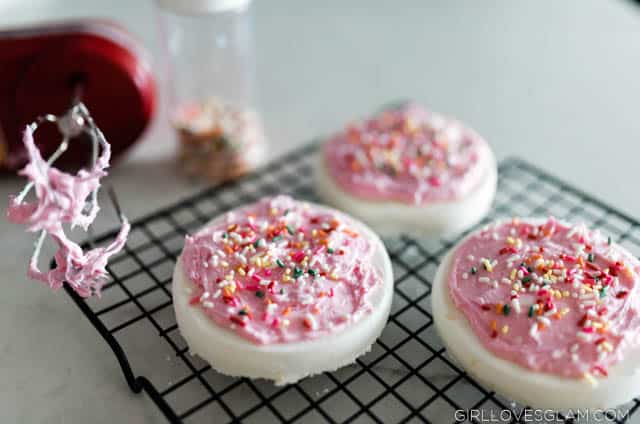 These make such a fun gift! But be sure to let your gift recipient know that they are bath bombs! My mother in law was actually given bath bombs for Christmas by a coworker and she thought they were cookies… until she took a bite out of one! Learn from her mistake and let your gift recipient know that they are for the bath!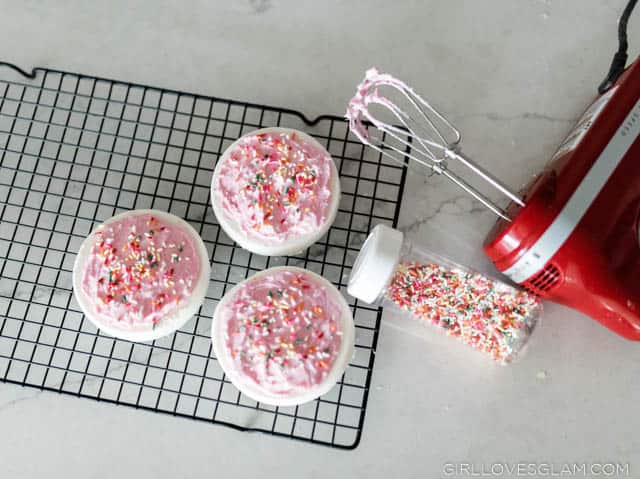 Who do you know who would love a sugar cookie bath bomb?