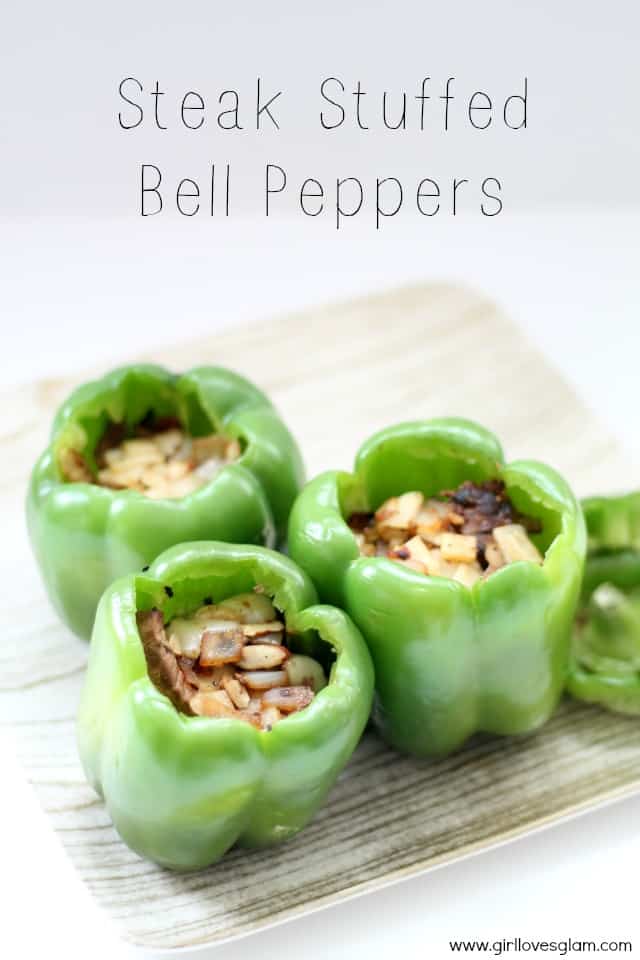 Ya know when you are sitting around on Sunday trying to figure out what to make for dinners for the week? Ya know when you ask your husband for his opinion and he just says something generic like, "I like whatever you cook" that leads you nowhere? Well that was me. Sometimes it still is. BUT now that my husband has tried these steak stuffed bell peppers, this is usually his answer when I ask him what he wants for dinner. He loves these! In fact, the entire family loves these! They are delicious, healthy, filling, and easy to make! What more could you ask for?
I love the combination of flavors that happens in these peppers. The steak mixes well with the onions, almonds, and cheese to create something really special.
Steak Stuffed Bell Pepper Recipe
Prep time:
Cook time:
Total time:
Ingredients
1 lb Steak cut into strips (I buy the kind already cut for stir fry)
3/4 package of sliced almonds (2.25 oz package)
6 Bell Peppers
8 oz sliced provolone cheese, cut into thin strips
1/2 onion finely diced
1 T steak seasoning
Instructions
Cook meat on medium heat. Once meat is almost fully cooked, add onions to the pan and cook together until meat is fully cooked and onions are soft.
Cut the top of the bell peppers off and hollow them out. Set the tops of the peppers aside for later.
In a bowl, mix almonds, cheese, and steak seasoning together. Add meat and onions to the bowl and mix all together.
Use a spoon to fill the bell peppers with the stuffing mixture. Fill them to the top. Place the tops of the peppers on them like a lid.
Place filled peppers on a baking sheet and bake at 375 degrees for about 10 minutes.
Let the peppers cool down a little, remove the tops of them and enjoy! We usually cut them in half and eat them that way. They are delicious!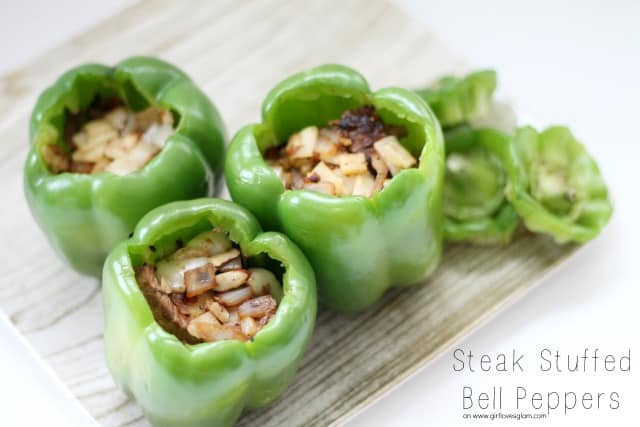 Enjoy!