This post is sponsored by Comforts Brand
When I first became a mom, I had no idea how many diaper and wipe options I would be faced with. It became a little overwhelming sometimes! What really confused me is when one brand would seem to work really well and the next month, it would be failing miserably. I never could find a diaper and wipe brand that I loved. It made me really frustrated because I was only using the name brands that I had grown up seeing commercials for. I thought that those had to be the best options out there. Boy, was I wrong!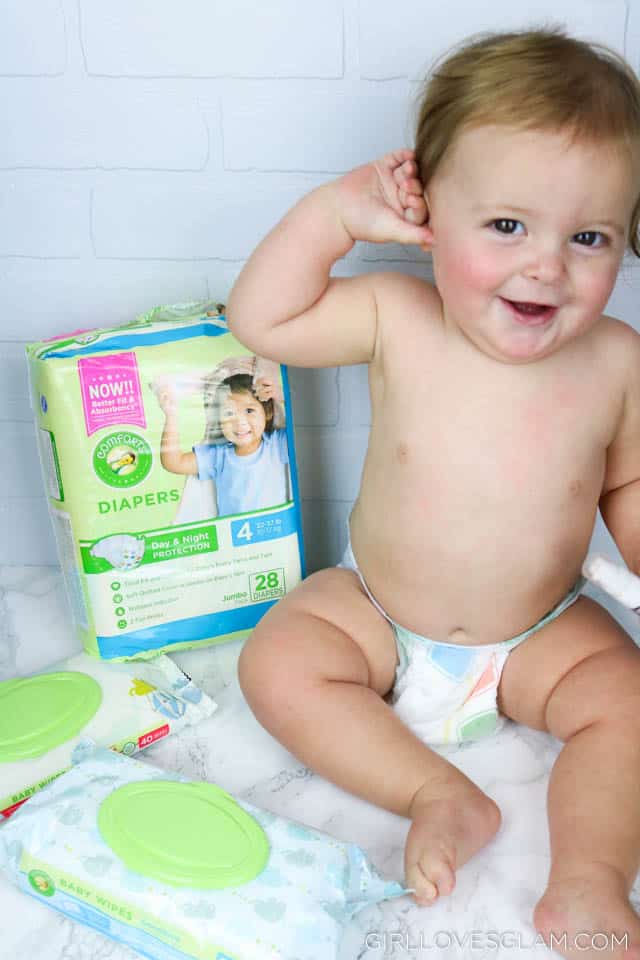 Flash forward 5 years to me having my second child. I was faced with all of the same diaper and wipe questions again. Only this time, there seemed to be even more options! Because I never was totally satisfied with the diapers that I had used before, I decided to further my search for the perfect diapers and wipes. I wanted diapers that fit well, kept all of the messes inside the diapers, let me know when the diaper was wet, and would work for both day and night. I also was looking for wipes that I could count on NOT ripping right in the middle of a messy diaper. I wanted one that would be gentle on my baby's bottom and wouldn't make me feel nauseous from the scent.
I tried several brands of both diapers and wipes in the last 9 months. We have found several that work pretty well, but the price was always more than I felt comfortable spending. That's when I decided to give the Comforts diapers and wipes a try.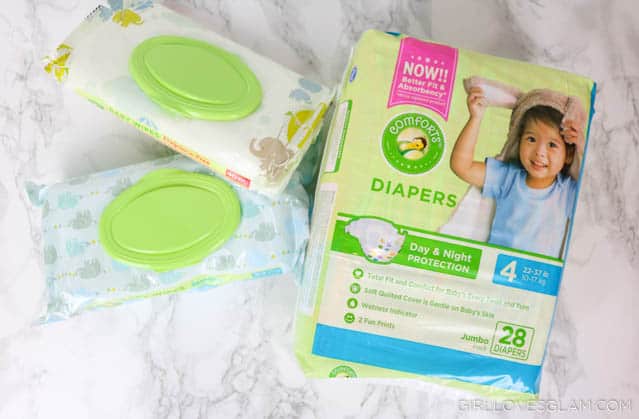 Honestly, I am a little sick just thinking about how much money I spent on diapers prior to the Comforts diapers. The Comforts diapers fit every one of the criteria that I was looking for! They fit well, they work great for both day and night, they let me know when the diaper is wet, and they are soft. The greatest part is that I can get all of these features at a great price! The Comforts wipes are thick and don't rip mid wipe, they come in a variety of scents that don't make me sick, and they are gentle on my baby's bum. I am a full on Comforts fan girl at this point!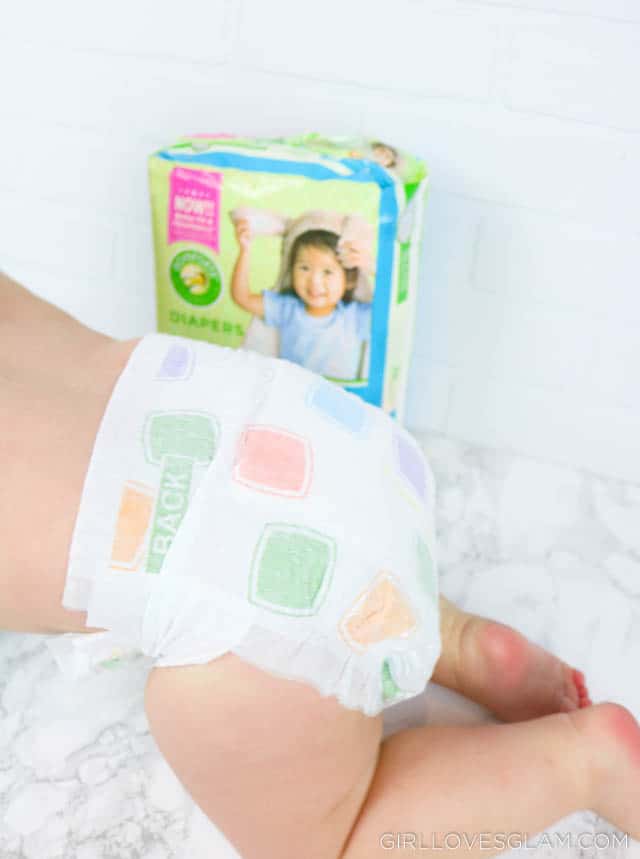 If you have been on the hunt for good diapers and wipes, definitely go to any Kroger family of stores and give the Comforts diapers and Comforts wipes a try. If you do, I want to hear how you like them and if you are officially converting as well! If you want to learn more or grab a coupon, check out www.comfortsforbaby.com