If you have been here for a while, you already know that we are huge Disney Junior fans. I am thrilled to have Disney Junior sponsoring this post today! As soon as it was announced that there would be a new show on Disney Junior, we were excited. We set our TV to record and we watched Puppy Dog Pals right when it was released. We were instantly hooked and have watched every episode since! I have been trying to do fun activities this summer and thought it would be perfect to make fun paper bag puppets, inspired by our new favorite show! These Puppy Dog Pals puppets have been so fun to play with together and I even plan on bringing them for a long road trip we have coming up.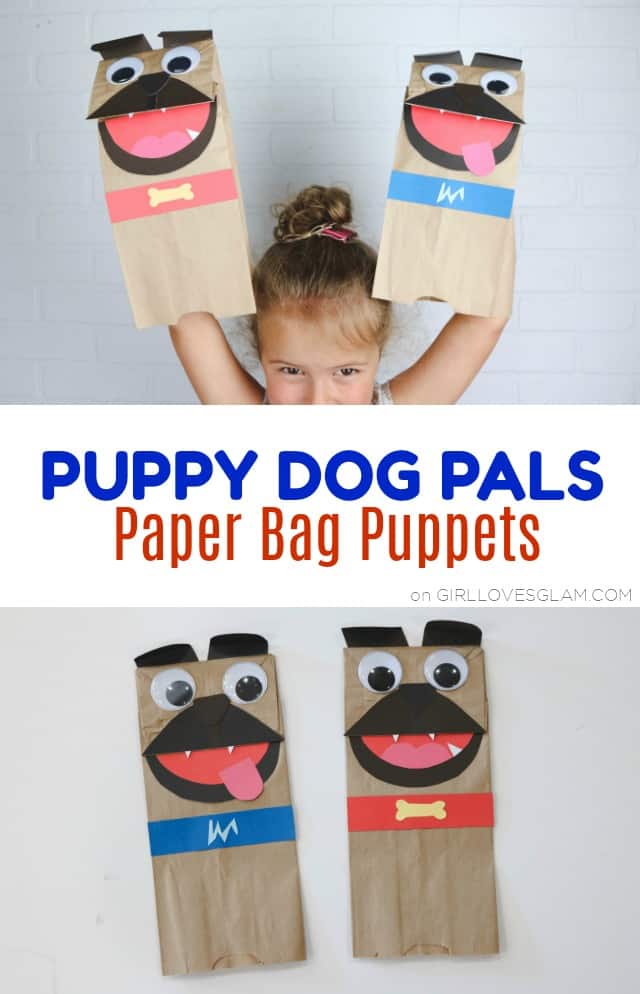 To make these, you will need…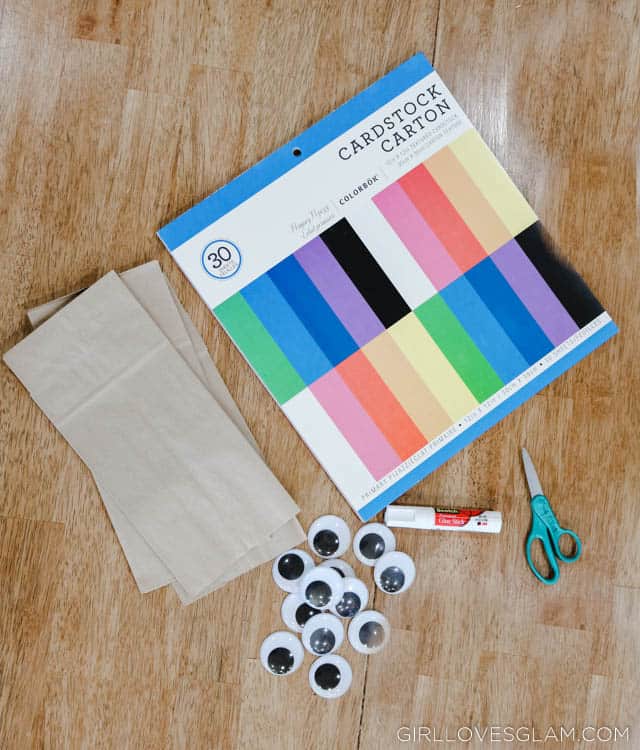 -Brown Paper
-Black Paper
-White Paper
-Red Paper
-Pink Paper
-Dark Blue Paper
-Light Blue Paper
-Yellow Paper
-Large wiggle eyes
-Glue stick
-Paper bags
-Scissors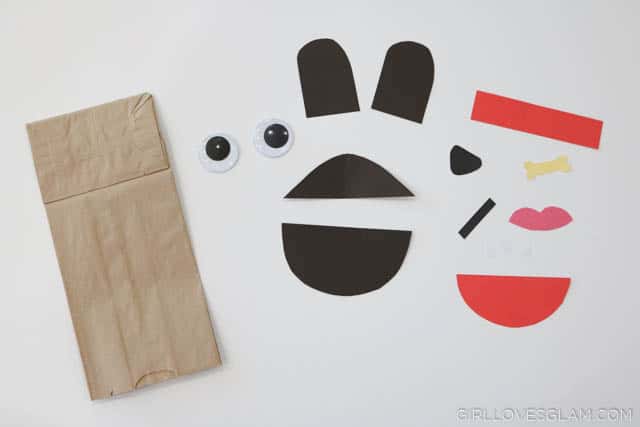 First, cut out all of your pieces for your puppets. Cut the mouth pieces to be as wide as your paper bags and kind of just build everything off of them. You need a half circle (in black and one in brown) for the bottom mouth and a red half circle that is slightly smaller for the inside of the mouth. For the noses, I made a black nose for the brown body and a brown nose for the black body so that they would show up a little better. I also did two different tongues. One tongue is just kind of a lips shape and the other one is a long one to look like it is hanging out of the mouth.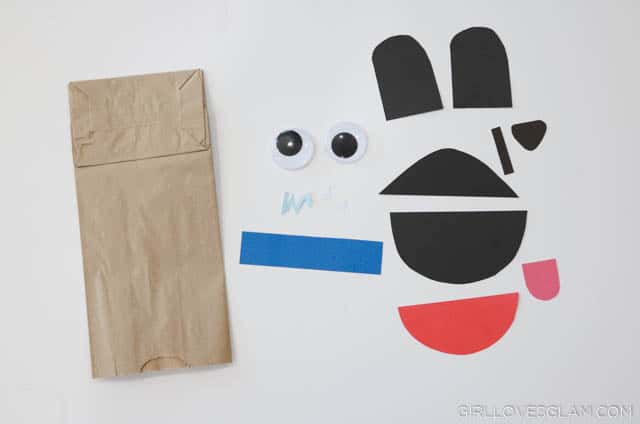 Start gluing the pieces together before assembling them onto the paper bag. They are easier to put on the bag if they are already mostly assembled.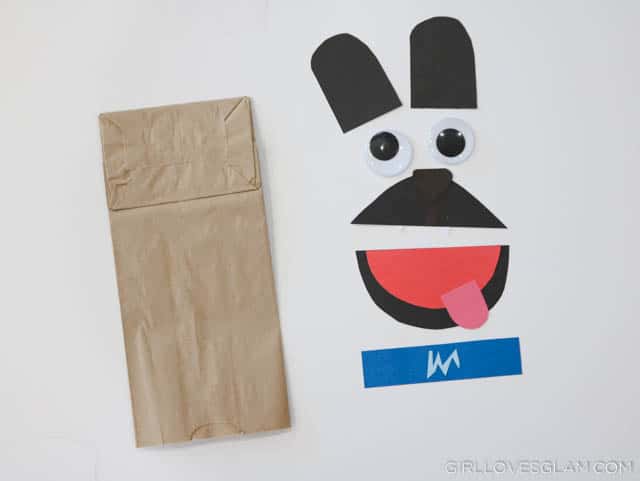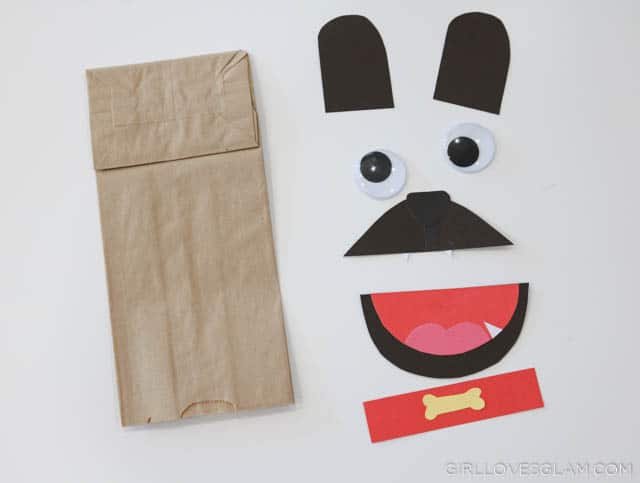 Glue everything to the paper bag and fold the ears over.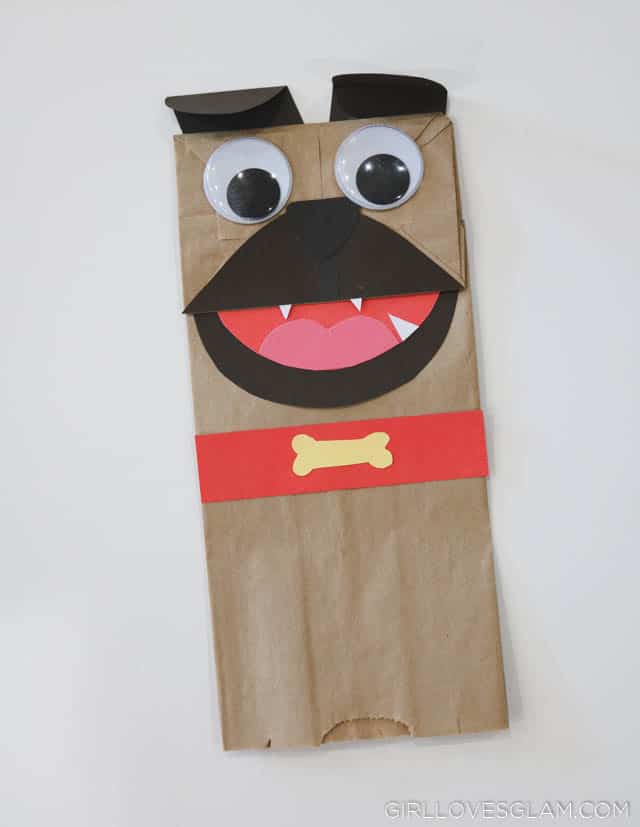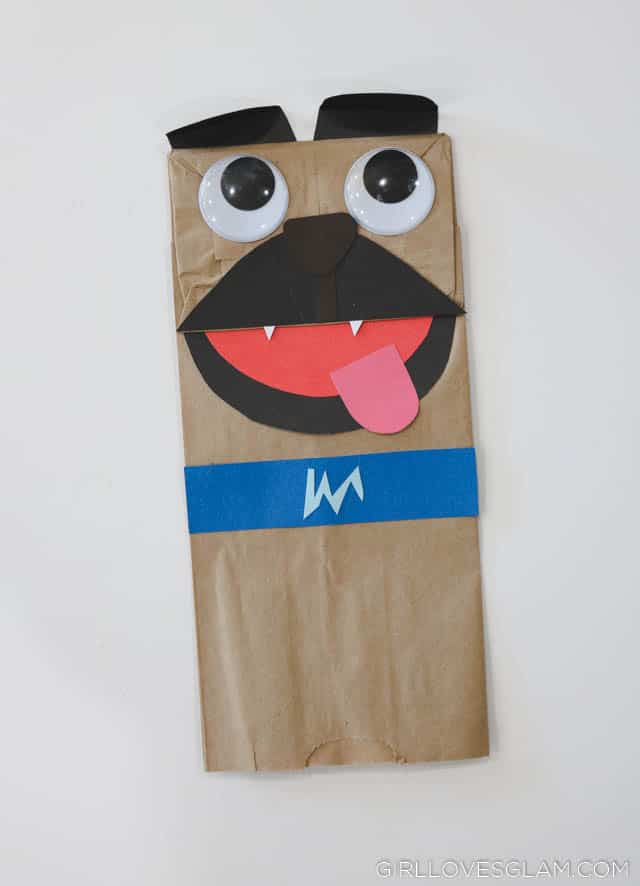 Now you have two perfectly adorable pug puppets!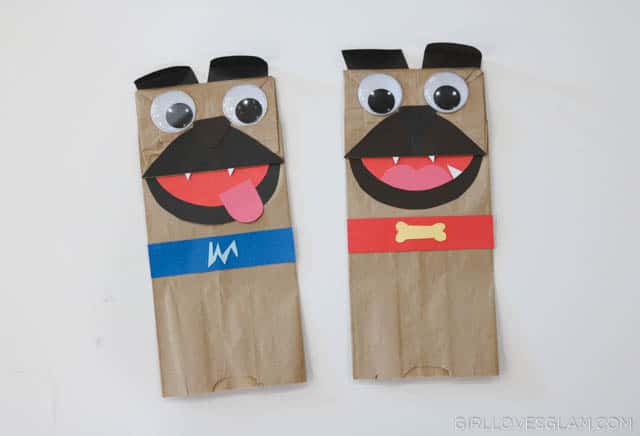 We have loved playing with Bingo and Rolly together!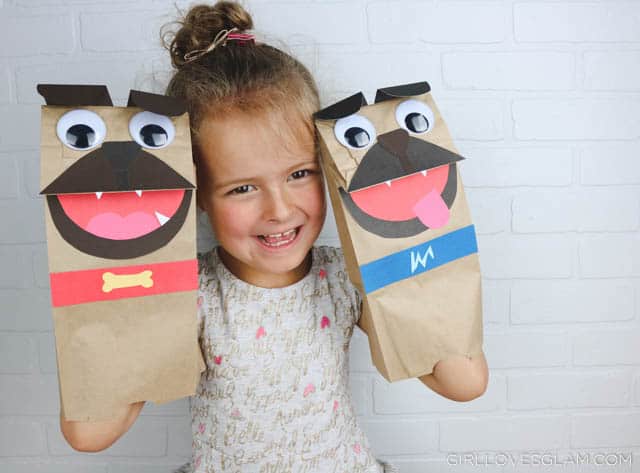 You can catch new episodes of Puppy Dog Pals as part of Disney Junior FRiYAY this summer! New episode air first on Disney Channel during the Disney Junior morning block FRiYAY mornings.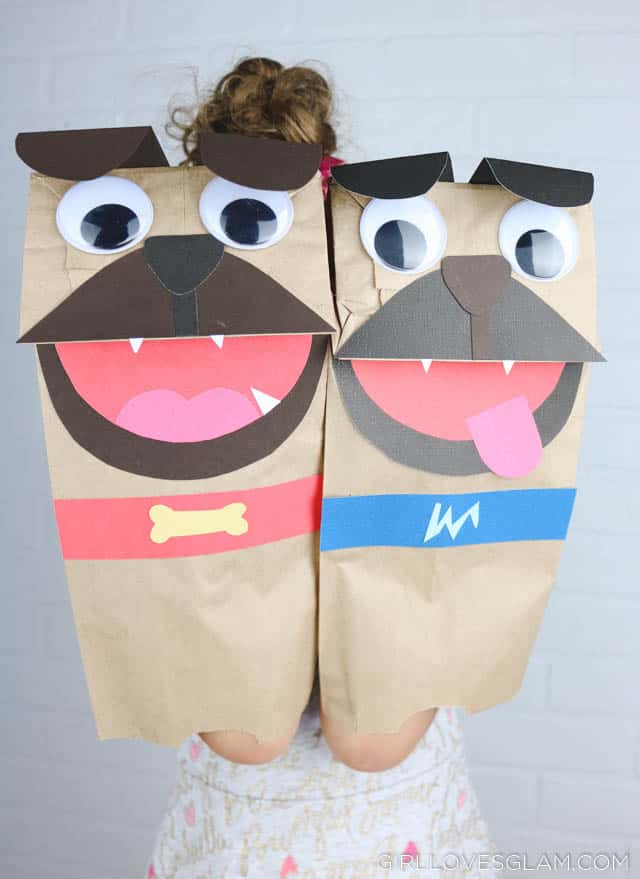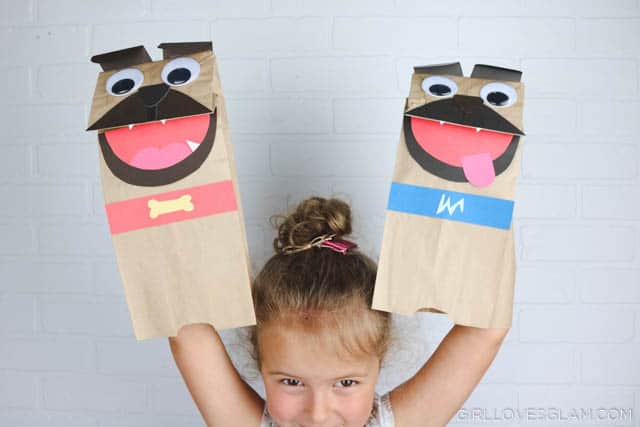 What is your favorite Disney Junior show?
This is a sponsored post written by me on behalf of Disney Junior.