This is a sponsored post written by me on behalf of Burt's Bees at Target. All opinions are 100% mine.
It is time for all things pumpkin again! It is one of my favorite parts about this time of year. Believe it or not, I am a grown adult who hasn't ever tried actual pumpkin pie. Just because I am too scared to try pumpkin pie doesn't mean I don't have a serious love affair with pumpkin! I wanted to share a few of my favorite pumpkin things so that you can enjoy pumpkin goodness just as much as I do.
Pumpkin Pie Candles- There is nothing as great as having my house smell like pumpkin. It makes me feel like no matter what the weather is like outside, it is a crisp Fall morning. I have tried several different pumpkin candle variations and it really doesn't matter what the variation is, I love this smell filling my house!
Pumpkin Decor- I love having pumpkin decorations that can easily transition from Halloween to traditional Fall decor. My favorite pumpkin decor by far is my leaf covered pumpkin. I made it a few years ago, and I still love it! It is super easy to make and I constantly get compliments on it.
Five Little Pumpkins Book- My mom gave my daughter this cute little book in a Halloween care package she sent and it instantly became a favorite of ours! We have a lot of holiday books, but this one is definitely our favorite for the Fall season. It is an easy read with a fun story that goes along with it!
Marshmallow Pumpkin Hand Soap- Every bathroom in my house has a different type of pumpkin hand soap in it. The combination of pumpkin and marshmallow scents is simply dreamy! The bathroom where this hand soap resides is currently my favorite bathroom simply because of how good my hands smell every time I wash my hands.
Pumpkin Chocolate Chip Cookies- Pumpkin cookies are basically an Autumn staple. They seem to be at every bakery and restaurant this time of year. When I am trying to really watch what I am eating, I love making my healthier pumpkin chocolate chip protein cookies.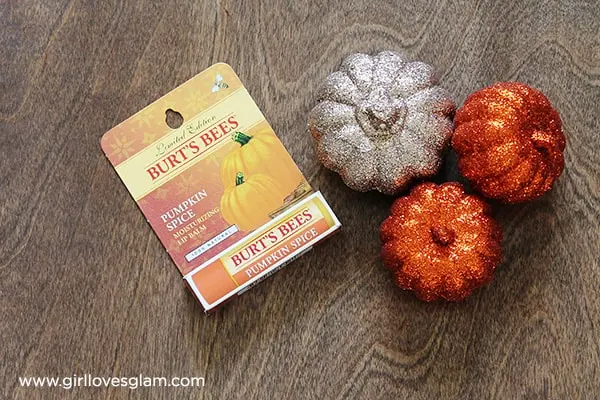 Burt's Bees Limited Edition Pumpkin Spice Lip Balm- This lip balm is almost just as good as eating a pumpkin cookie. I love the smell of pumpkin spice on my lips! My lips always seem to feel dry as the weather gets colder, but Burt's Bees lip balm always seems to do the trick. The 100% all natural lip balm with a touch of pumpkin spice is basically the ideal combination. It is only Available Only at Target for a limited time. Just one more reason to go shopping at Target! Next time you are shopping at Target, throw this lip balm in your cart. You will not be disappointed!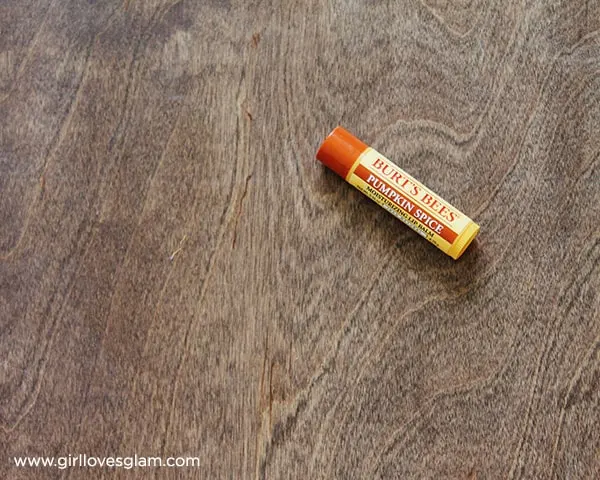 I am definitely going to stock up on these while they are still available and gift them to friends! What is your favorite way to enjoy pumpkin? Have you ever tried the Burt's Bees Limited Edition Pumpkin Spice Lip Balm in the past?