I felt the magic of swiss herbs in Ricola® Herb & Throat drops as part of a sponsored post for Socialstars. #swissherbs
I always have the hardest time with stocking stuffer ideas for my husband. I don't want to spend my money on pointless little knickknacks that he won't ever use and I don't want to fill up his stocking full of candy either. This is the same struggle he has when shopping for stocking stuffers for me too! Over the years, I have found that some of the best stocking stuffers for adults are practical gifts that are nicer things that the person wouldn't usually buy for themselves.
These ideas are also pretty gender neutral, so you could shop for either significant other with these ideas. If you have other great stocking stuffer ideas for adults, please leave a comment with your idea too!
The first category that I like to shop in is the health category. This may seem like a strange category to shop for a stocking stuffer in, but health items can be perfect stocking stuffers. They aren't typically the most exciting thing for a person to shop for, but this can give someone the opportunity to give nicer items in this category.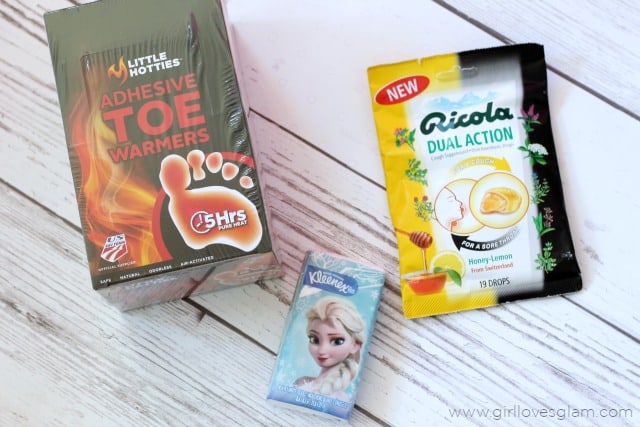 If the person works outside or is just outside a lot, you can give them hand, toe, or body warmers. These aren't usually things that you think about buying until you are out in the cold, wishing you had them. Another great idea is a nice toothbrush and toothpaste. You can even get them a teeth whitening kit. They aren't things that people usually like spending their money on, so to be given them, it gives them a little extra money in their pocket to spend on something they actually want when they go to the store. I like getting small packages of tissues to keep in my car or purse. They even have fun ones that my daughter will even use when she needs her nose wiped. Giving Ricola® Dual Action Honey Lemon drops is a great idea too because they provide relief for coughs and sore throats and are naturally soothing. They work really quickly too. Ricola is a brand you can trust and the person receiving the gift will appreciate having these drops to put in their car, purse, or in their desk at work when they feel a cough or sore throat coming on.
Ricola is celebrating the 75th Anniversary of their Original Herb Drop. They really are a great brand that you can count on. They are celebrating by hosting a fun game called 75 years in 75 seconds on their website, where you could be entered to win a Ricola Herb Drop made of gold! You can check out that game on their site, here. You can find Ricola on Facebook and Twitter too!
Another category that I like to look for stocking stuffers in is beauty. I think women forget that there are beauty items that men like too!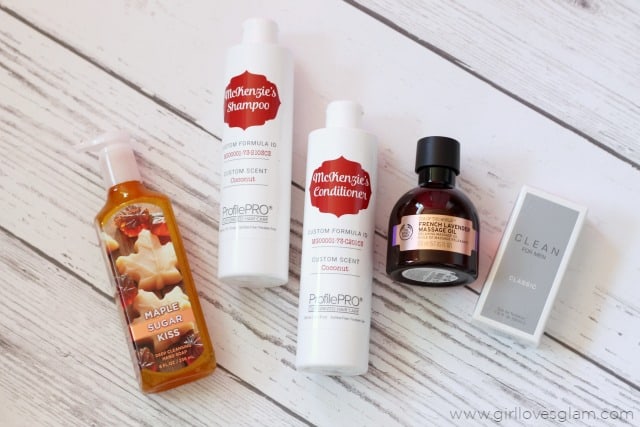 One thing I really like getting is nice hand soap. Giving a nice hand soap in a delicious scent can be a perfect stocking stuffer idea! I have recently discovered custom shampoo and conditioner. This is a beauty item that is truly one of a kind. You can choose the type of hair that the person has, their favorite scent, and even the name of the shampoo and conditioner. This would be a really fun surprise to find in a stocking and you know they aren't going to be getting this gift from anyone else! Giving someone nice massage oil can be a perfect gift too. Especially if you tell them it comes with a free massage on their sore muscles. The beauty item that I look forward to both giving and receiving each year is definitely perfume/cologne. It is an item that I don't usually like to splurge on for myself, so it is the perfect thing to receive as a gift. You can even buy the smaller bottles of perfume/cologne to save some money and leave plenty of room for other stocking stuffers.
The last category that I like to shop for stocking stuffers is accessories. This is also a category that you usually just think of women, but there are plenty of accessories that are perfect for men too!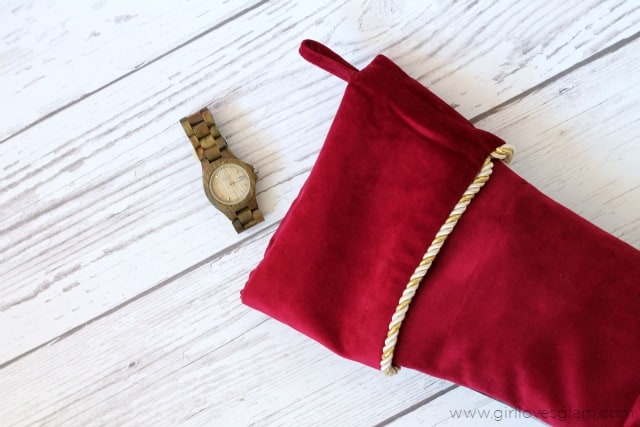 Both men and women would love to find a nice watch in their stocking. There are so many beautiful watch options that you can find the perfect one to fit recipient's style. Ladies always love jewelry. I think that men often times feel like if they are going to buy expensive jewelry if they are going to give jewelry to their significant other, but I don't feel that way at all. I think that a pretty necklace from a store is just as thoughtful if the person takes the time to choose one that the woman would really like, rather than just spending the money on an expensive necklace. A gift card to a store with a great selection of accessories is acceptable as well! Another perfect accessory to stuff in a stocking are sunglasses. If you are worried about getting sunglasses that don't fit on the person's face the right way, a gift card to somewhere with a large selection of sunglasses is great too!
What adult stocking stuffer ideas do you have?