Let's face it, bathrooms aren't made for the amounts of makeup that I have, but I don't think bathrooms are even made for the amounts of makeup that the everyday woman has either! The space and compartments just aren't there. That is why I think it is so important to use the space you do have very wisely! In the new house we are in, there is roughly ZERO storage for my makeup. I had to come up with something creative to keep my makeup accessible, without it looking like clutter. Here are some of my makeup organizing tips that I learned while getting my makeup organizing system figured out.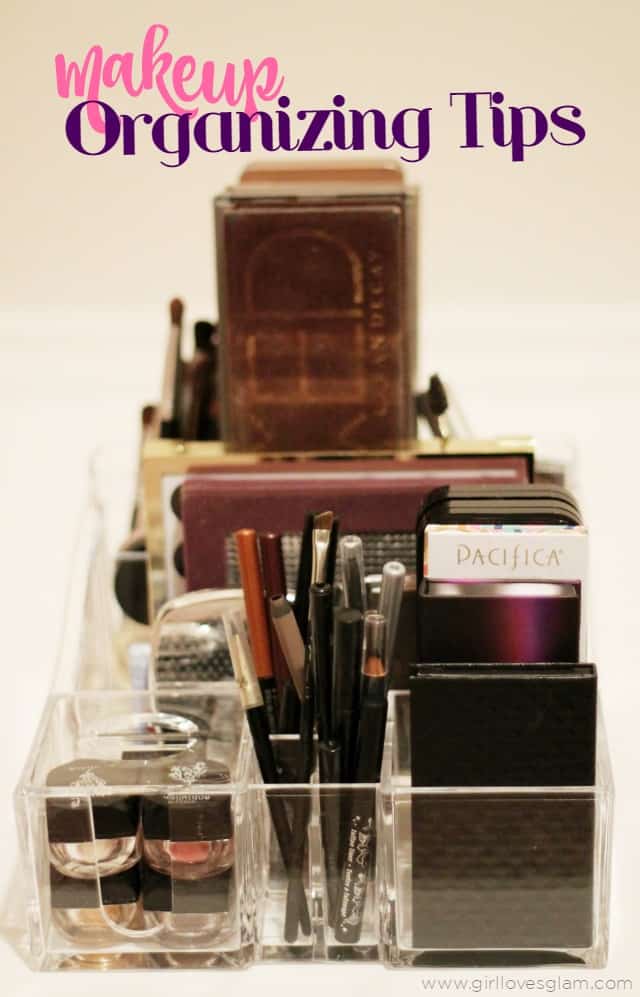 I truly believe that if your makeup is easy to access, you are more likely to wear makeup and use more of your makeup options. That is why I am absolutely obsessed with these gorgeous acrylic organizers from Caboodles. That's right, Caboodles! The brand that you loved as a little girl has grown up and still has all of the makeup and jewelry organizing tools you need.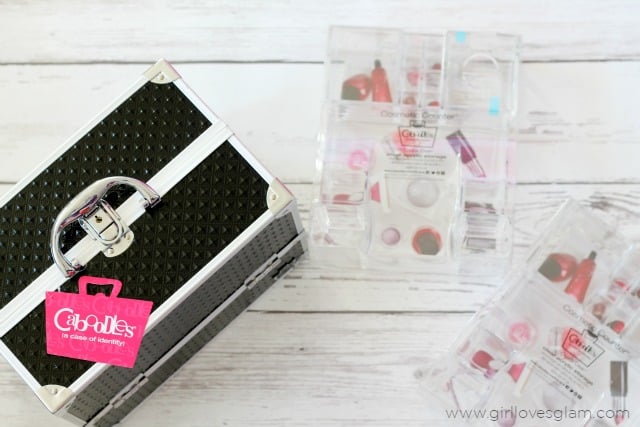 For my makeup, I got two of the Caboodles Cosmetic Counter Organizers and one of the Black Diamond Train Cases. These can all be found at Target while supplies last.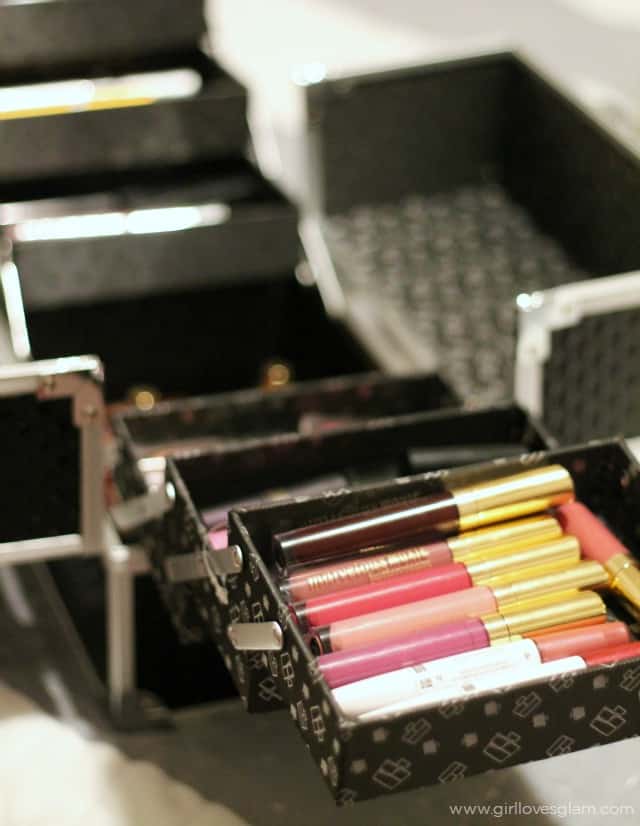 Since I have SO many different lipsticks, lip glosses, and lip balms, I decided to use the Caboodles Black Diamond Train Case to organize it all. This is nice because it can all be closed in this case, keeping it from cluttering my space, but it is still really easy to access. I put the gloss together, the lip balm together, and the lipstick together and tried to keep the lipstick in sections according to shade. The more organized it is from the beginning, the faster it is to find the makeup you need when you are in a hurry!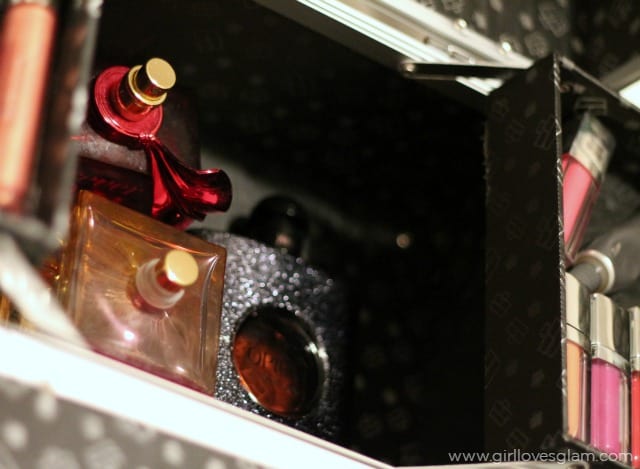 Since I typically put on my perfume right after putting my lipstick on, I decided to keep my perfume in the bottom compartment of the case. Having it there will also remind me to put some perfume on. It is all right where I can access it and it doesn't take up so much space anymore!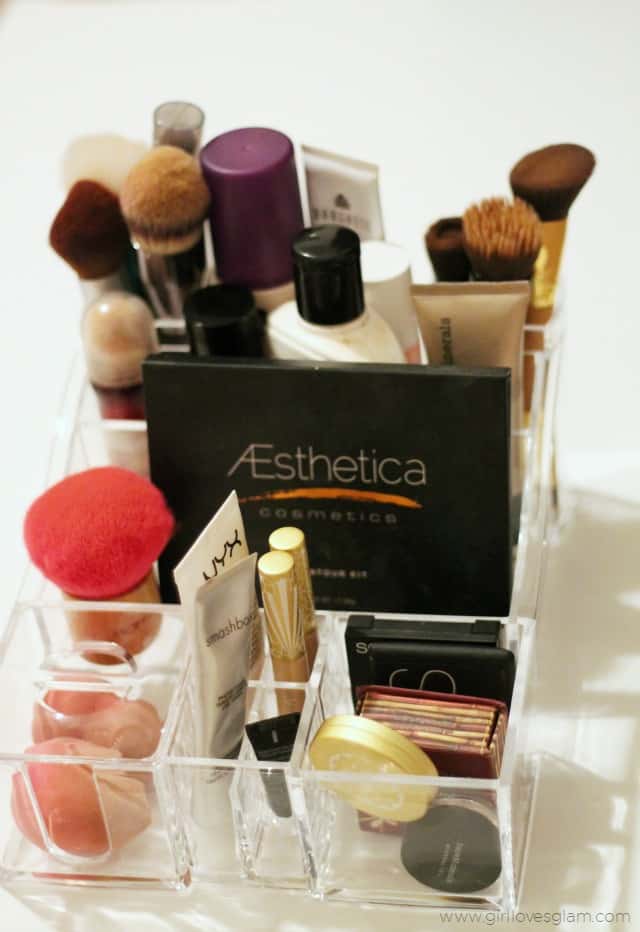 I used the Caboodles Crystal Clear Cosmetic Counter Top Acrylic organizers to organize the rest of my makeup in categories. I put all of my face makeup in one and my eye makeup in the other one. It is so nice to be able to grab one of these organizers and set it on my bathroom counter to use and then grab it and put it all away, instead of having to put away each individual item back on a shelf. I love having everything I need for one part of my makeup in one organizer and everything else for the next part in another organizer. This will change everything for me!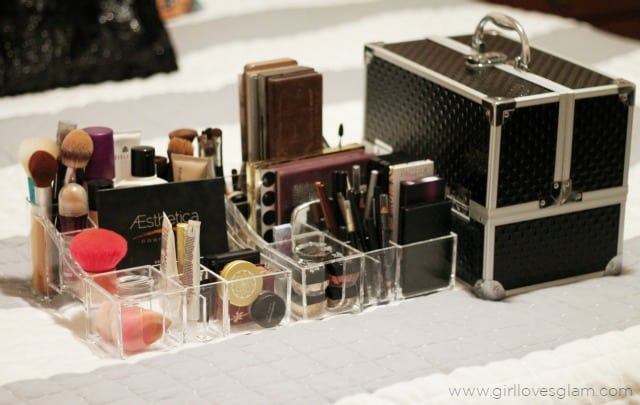 After organizing everything, I couldn't help but stop and admire all of my makeup. It really is a beautiful sight to see it all organized and accessible!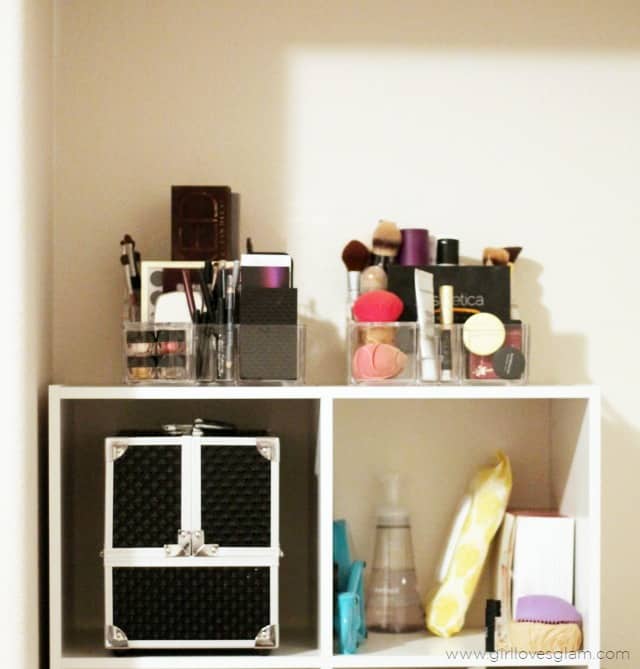 Like I mentioned before, I don't have room to store things in my bathroom. I put together a small shelf that I found at Target and I keep it in a corner in my bedroom. That is why it is so important to keep it from looking cluttered. It is in my bedroom and I have to look at it all of the time! These beautiful Caboodles organizers help keep it all looking pretty and it doesn't even bother my OCD heart to have it all out.
How can Caboodles organizers help you organize your makeup in your bathroom (or bedroom)? Go check out the Caboodles website as well as their Facebook, Twitter, Instagram, and Pinterest to see even more ways you can get organized!
This post is part of a social shopper marketing insight campaign with Pollinate Media Group® and Caboodles, but all my opinions are my own. #pmedia #cuethecaboodles http://my-disclosur.es/OBsstV