I cared for my skin from the inside out with Aveeno® as part of a sponsored post for Socialstars #Aveeno®
My skin gets pretty sensitive during the cold months. The cold weather makes my skin dry out and makes it hard to keep moisturized. Products that have intense scents can also hurt because of how sensitive my skin is during these months. My skin gets so bad that lotion alone sometimes isn't enough. That's why I love that I have found Aveeno® Skin Relief Gentle Scents Wash.
It is as gentle on sensitive skin as fragrance-free products, but with a nice scent so that you know you will be smelling nice after your shower. I even use this on my 3 year old daughter! Last year, I got her soap with her very favorite character on it. I thought I was going to have Mom of the Year in the bag after finding that soap. It was on clearance, so I bought all that the store had left. To my dismay, my daughter HATES the smell of this soap. We have 5 bottles of it! It got to the point that it is just not worth the fight in the tub anymore. I am so grateful to have this Aveeno® Skin Relief Gentle Scent Body Wash as an option now. It leaves her smelling nice and fresh, but it doesn't bother her very sensitive nose!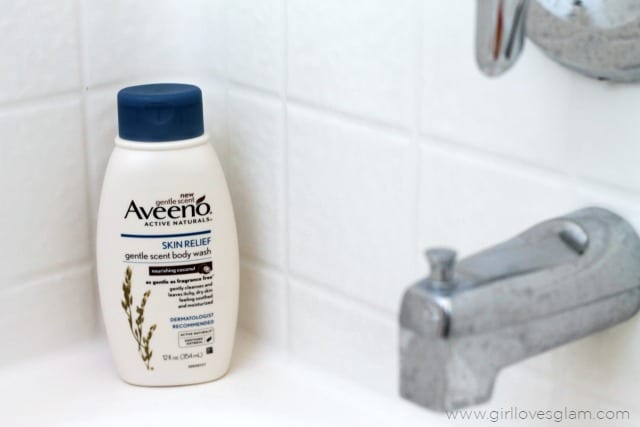 How do you think Aveeno® Skin Relief Gentle Scent Body Wash could help your skin during the cold months?