I can't even tell you how excited I am to be starting the Month of Makeup series officially! There has been a lot of behind the scenes work done and I can't wait to show you all of it! The reason I wanted to do this series, is because I have a lot of friends and clients who tell me that they don't know how to do their makeup. This happens ALL. THE. TIME. Whenever I am at a conference, or just a weekend with friends, I usually can be found doing other peoples' makeup! Not that I don't love it, but I can't follow them around everywhere. That is why I wanted to find a way to teach my friends and readers how to do your makeup in real life! If you are looking for the hottest Avant-garde makeup trends, you are looking in the wrong place. These makeup tutorials will be for real women. I will be the first to admit that I am the queen of putting makeup on in the passenger seat of the car while my husband drives us to our destination! These makeup tutorials are for girls just like me! I hope you enjoy them all and dare to step out of your comfort zone a little and try new makeup styles! I am planning on writing a post later in the month with answers to any of your makeup questions, so if you have ANY questions about any of the tutorials or about makeup in general, please leave a comment and ask!
Now for the fun part. The first tutorial!
Neutral Eye Pop of Color Corners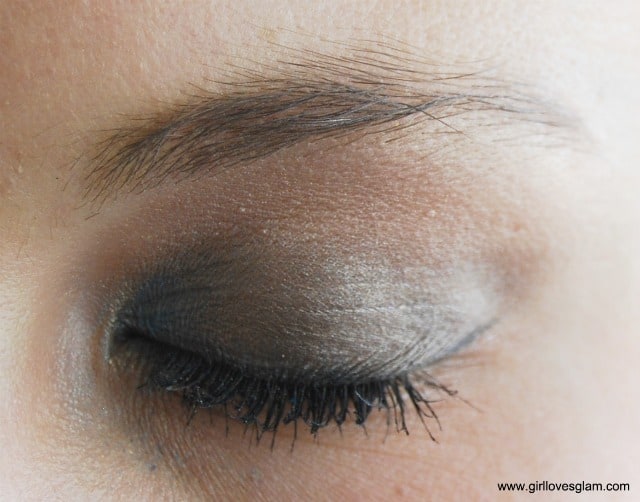 Because this is a tutorial for regular women, I kept my "pop" of color relatively low key. Keep in mind that if you are more brave, you can always make your color pop more. The pop of color goes right into the inside corner of your eye. I chose a blue as my pop of color. To create this look you need…
*Light tan colored eyeshadow
*Dark neutral colored eyeshadow
*Light highlight eyeshadow (cream or white)
*Pop of color eyeshadow
*Eyeliner or dark eyeshadow to use as liner
*Mascara
*Eyeshadow brushes for each color
1. Put your light tan color all over your eyelid all the way to your brows.
2. Put your dark neutral color all over the bottom half of your eyelid.
3. Brush your highlight color under eyebrows. If your dark color needs blending in more, take the highlight color down a little further and brush into the dark to make it blend.
4. Put the pop of color right in the inside corner of your eyelids. Depending on how much of a pop you want, you can do multiple layers of this, or make it come out further.
5. Line top lid with eyeliner or use eyeliner brush and dark shadow to line your top lid.
6. Finish off with mascara.
See? That wasn't so bad at all! I hope you stick around for this entire series with me because at the end, there is something HUGE! And I mean HUGE! If you ever need help with your makeup, you will want to stick around to see what it is! Now go grab your makeup and get experimenting!