I was challenged by FloraCraft® to come up with a way to use one of their foam heads. I really wanted to come up with something that wasn't Halloween related and this is what I came up with!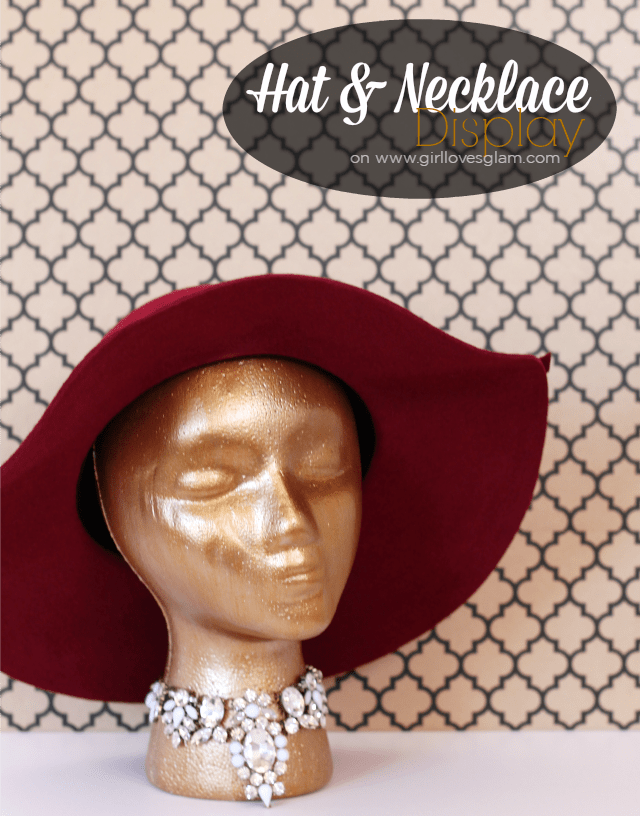 While watching Downton Abby, I was inspired by their gorgeous outfits and accessories. I wanted to take a little slice of Downton Abby for myself and make a hat and necklace display like they used to have back in the old days. I love that I am able to switch out what hat and necklace I display on it to keep in my office. It helps add a fun, unique style to the room and is still totally functional.
Here is what you will need to make your own…
-FloraCraft® Foam Head. These are sold at Jo-Ann Stores and Michaels.
-Gold acrylic paint
-Bronze acrylic paint
-Gold acrylic paint with sheer coverage
-Accessories to decorate the head with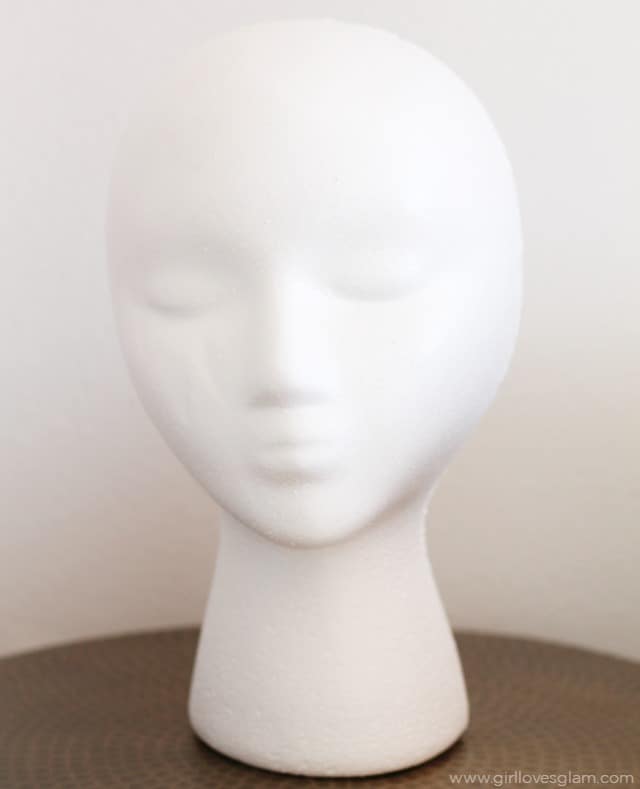 First, you start with your FloraCraft® Foam Head. I love how many projects you can do with these. They are perfect for Halloween, for shop owners, and now for displaying your accessories at home. FloraCraft® has tons of great ideas for their products on their website HERE if you need any other ideas as well.

I wanted the head to look as much like a gold/bronze statue as I could. That is why I chose to paint it several different colors. It gave it a lot more depth. I painted it with the gold paint first to cover up all of the white. It took three coats, but the paint dried really quickly and I was able to paint it in no time. Then, I painted one coat of bronze paint over the gold. Once that was dry, I painted one coat of the sheer gold paint over it to add more shine to it. I really like how it turned out! It looks pretty close to real metal!
Now for the fun part, accessorizing it! I am really excited to switch out what accessories I put on it as an easy way to keep my office on trend and current with each fashion season.
How would you use a foam head?