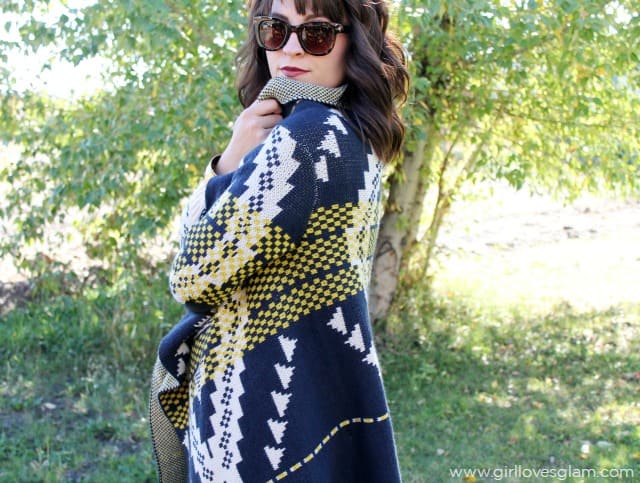 It is finally getting cold enough here to pull out the sweaters. That is a blessing and a curse for me. You see, I love the Fall/Winter fashion. I love all of the layers and the goodness that it comes with. BUT… there is one thing that I know is coming with the cold weather that I know is coming.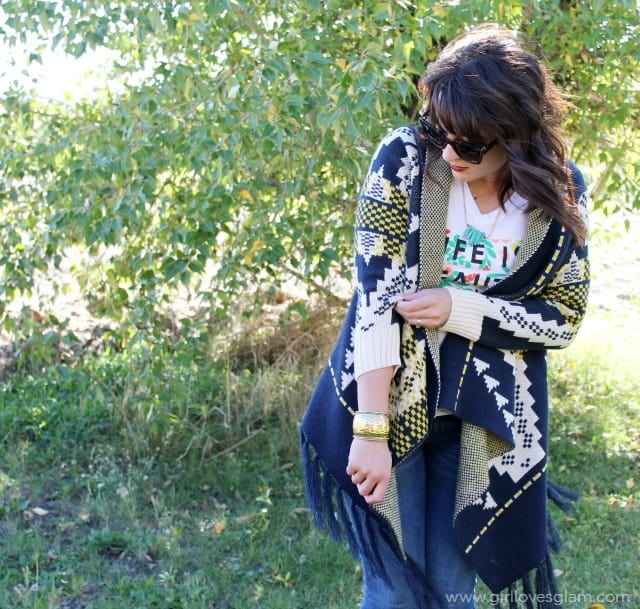 Snow. Yes, I am really dreading the snow. Although I have grown up around the snow my entire life, this year it is different for me. I am terrified! We are in a new town that is surrounded by mountains that will soon be covered in snow. The mountains won't be the only thing covered in snow though. The entire town will be dumped on with cold, white snowflakes.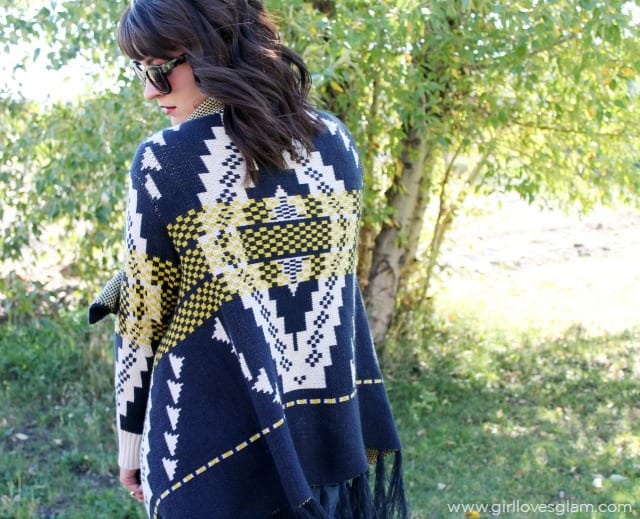 To those of you who haven't ever experienced an Idaho winter, that probably sounds breathtakingly beautiful. It is. The snow is gorgeous. There is nothing quite like the sparkle that the snow creates when the sun shines down on it. It is absolutely stunning. It is what lies beneath the snow that scares me. The ice. Nearly four years ago, Dave and I were in an accident that happened on icy roads that ended in us with a totalled Jeep. None of us were hurt, but I think about that accident often. We were SO lucky. We slid across the opposite side of the road on a very busy highway that is full of semi trucks because it is right by a truck stop and ran head on into a large concrete box, holding water pumps. It was a miracle that there wasn't any traffic coming the opposite way when we slid across the road. It is a miracle that we were safe when we ran into that concrete wall. Just because we were all physically without scars, doesn't mean the emotional ones aren't still there.
Driving in the snow terrifies me. Now that we live in a tiny town that we have to drive at least an hour to get to bigger civilizations, I am terrified of what the roads will be like. Things were taken to a new level when my daughter came into the picture. Her safety means everything to me. I totally drive like a grandma during the winters because I would much rather be honked at, than endanger my family.
I pray that I can get through this winter with high spirits and a good attitude.
Cardigan: c/o White Plum | Shirt: c/o Collectively Yours | Sunglasses: c/o Redstar | Necklaces: c/o Urban Lilac (initial necklace) (turquoise fringe) | Bracelet: Vintage (similar)
Thankfully, I still have the Fall to enjoy. I can find the beautiful things in life to enjoy to get me through the Winter too. I find myself going to fashion to warm up not only my body, but my spirits as well. This outfit will definitely be a go to outfit for me. I absolutely love these necklaces from Urban Lilac. All of the pieces in that shop are so gorgeous. I love when I find shops that feel like genuinely beautiful people are behind them. That is 100% the case with Urban Lilac. The same goes for the shop, Collectively Yours. I find a lot of comfort in this shirt that says, "Life is beautiful". Life really is so beautiful. I have so much to be grateful for. I need to be grateful for what I have and not live in so much fear.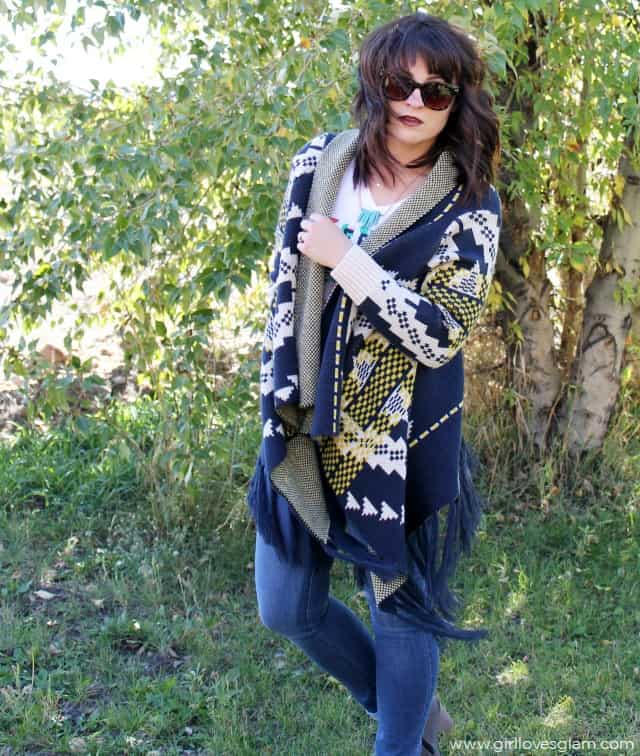 I can't wait to wear this White Plum cardigan more too. It really is such a statement piece and is just stunning. It warms me up to the very core. I know it will look fabulous all winter long, even with the snow on the ground. White Plum is offering all of you lucky readers 20% off until October 19th when you use the coupon code "MCKENZIE" so you can grab yourself this amazing cardigan and other treasures too! They are also giving away $50 shop credit for one of you lucky readers! Use the Rafflecopter widget below to enter. Good luck!
What are you afraid of? How do you feel about facing fears?