I have seen more concerts than I can even count. I love them! I love the experience of seeing someone's raw talent live, while taking in all of the atmosphere of each concert and venue. It has been a passion of mine since I was 14 years old. I went to my very first music festival the summer after my freshman year and it totally opened my eyes up to a world that I instantly fell in love with.
At my first music festival, I had no idea how to dress. It was in the middle of the summer and I wore pants, a tank top, and white shoes. So many bad choices! I quickly learned that my legs were way too hot in full length pants and that my white shoes weren't going to be white when I left at the end of the day.
As I went to more and more concerts and music festivals, I became a little smarter. I am going to share a few of my music festival dressing tips that I have learned over the last MANY concert going years.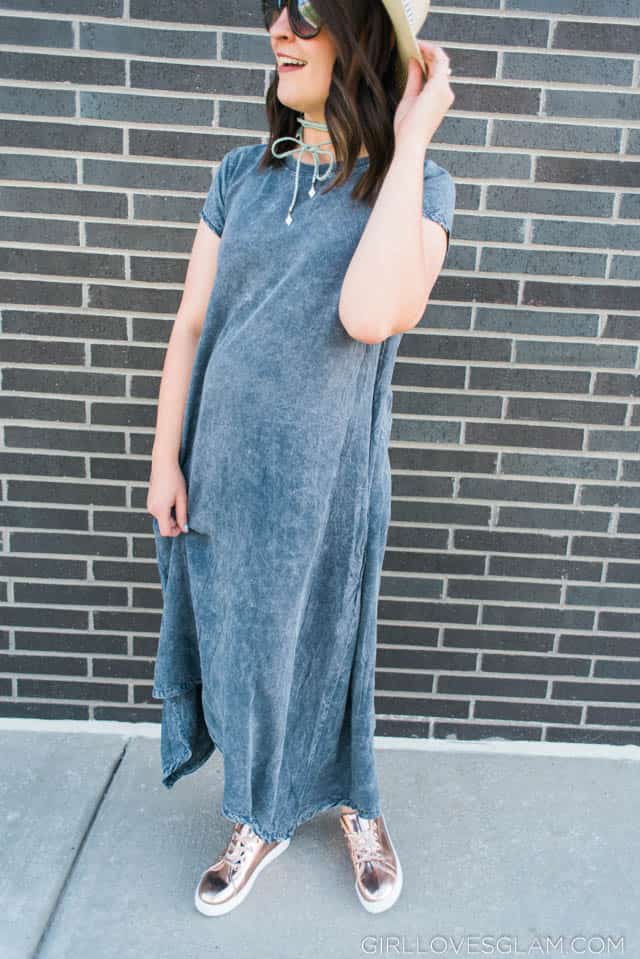 How to Dress for an Outdoor Music Festival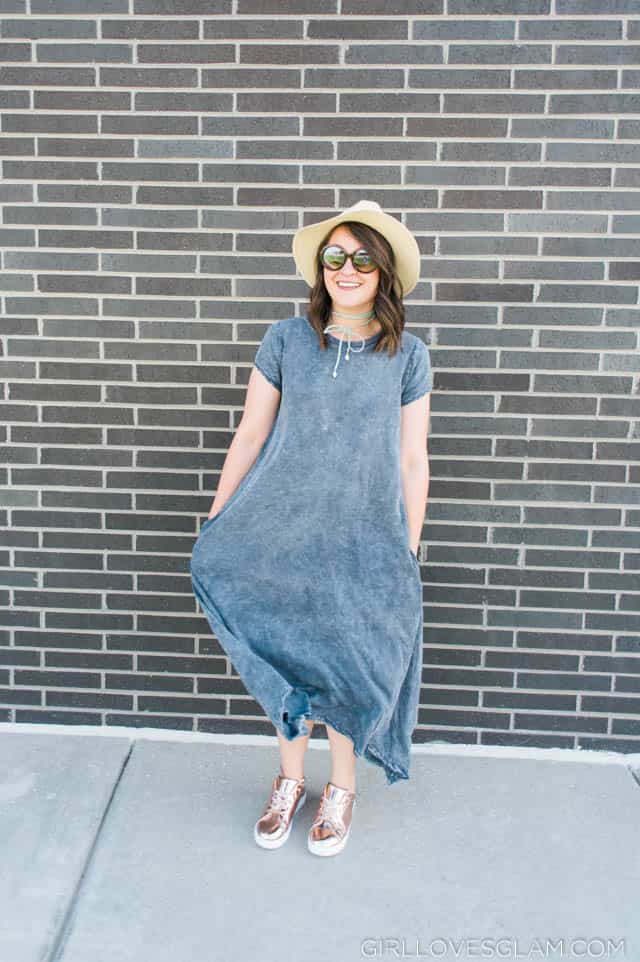 It all comes down to what you are going to be most comfortable in! The good news is that you don't have to dress like a total tourist in order to be comfortable in a music festival setting. My favorite place to shop for my concert outfits has always been Forever 21. They have so many different styles available and their price point is amazing!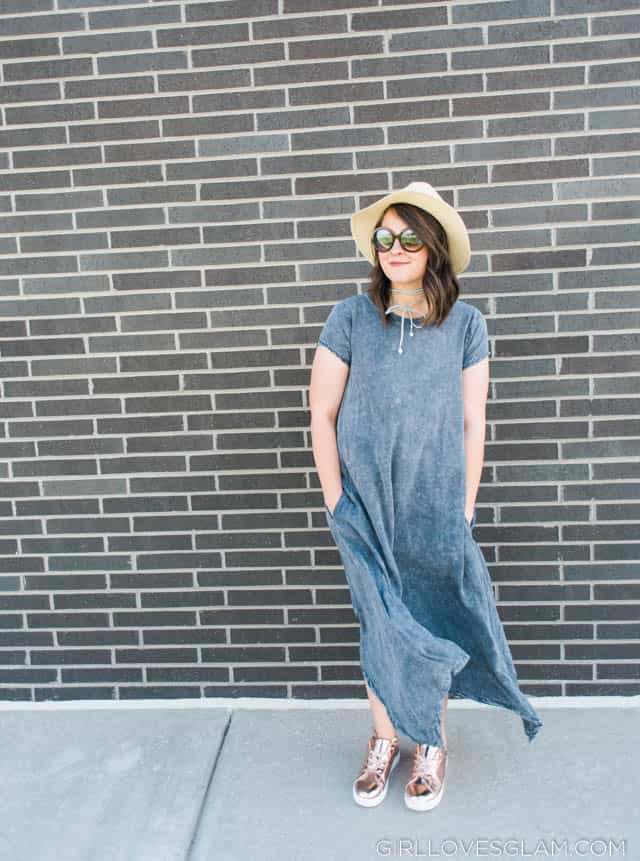 My entire look, head to toe, is from Forever 21! You can find all of these items (or similar items) by using the links below.
Hat | Mineral Washed Dress | Round Sunglasses | Woven Choker | Rose Gold Sneakers
What music festivals will you be attending this year? Any other tips you want to add to my list?