Fall is one of my favorite times of the year to decorate, but sometimes it is hard to find Fall decor that is modern and isn't cheesy. I love my Fall wreath that I took inspiration from the modern farmhouse style and I wanted to share it with you!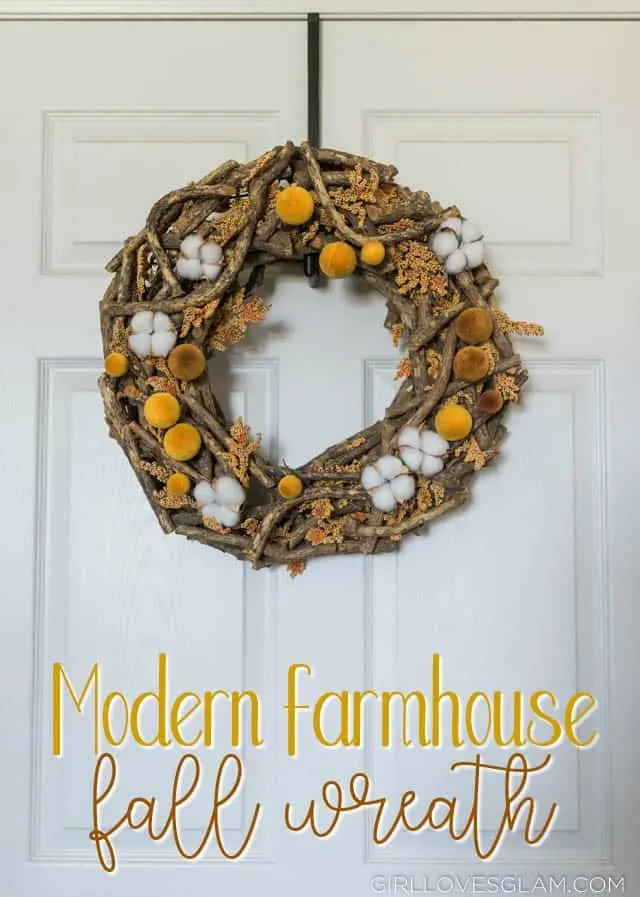 I just love the colors in this wreath, mixed with all of the fun textures! For this wreath, I got everything at Hobby Lobby! The wood wreath was already made, the floral stems were in their floral department, and the cotton flowers were from the Fall section.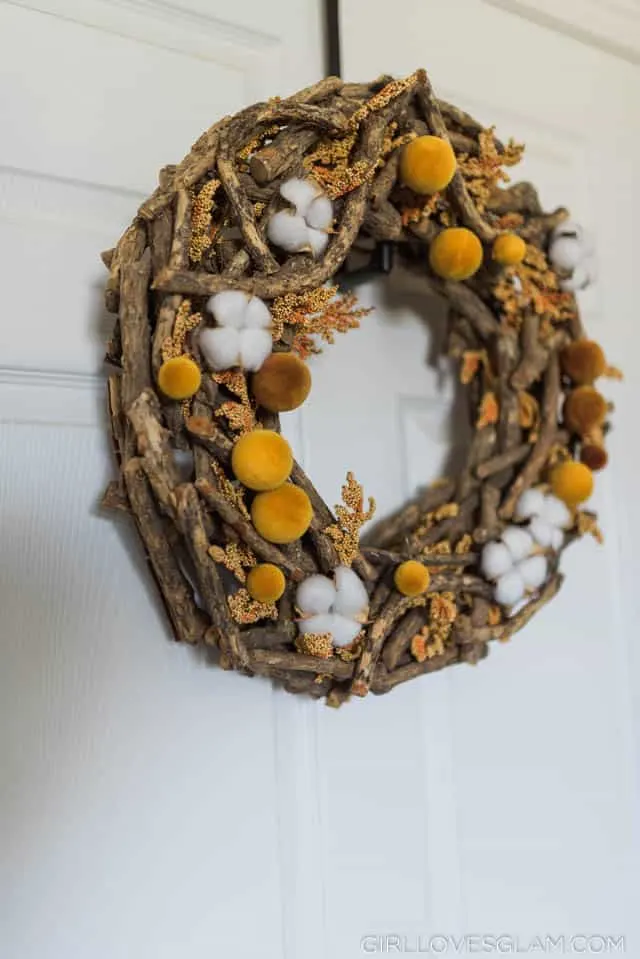 To make your own, you are going to start with the smallest filler stems. Take them apart and hot glue them into the wreath so that they go all the way around the wreath. Then you are going to go with the ball looking stems and glue them so they are all around the wreath. You will glue the cotton ball flowers on the wreath last. Don't go overboard with the cotton! Once you get them all glued on, you are done!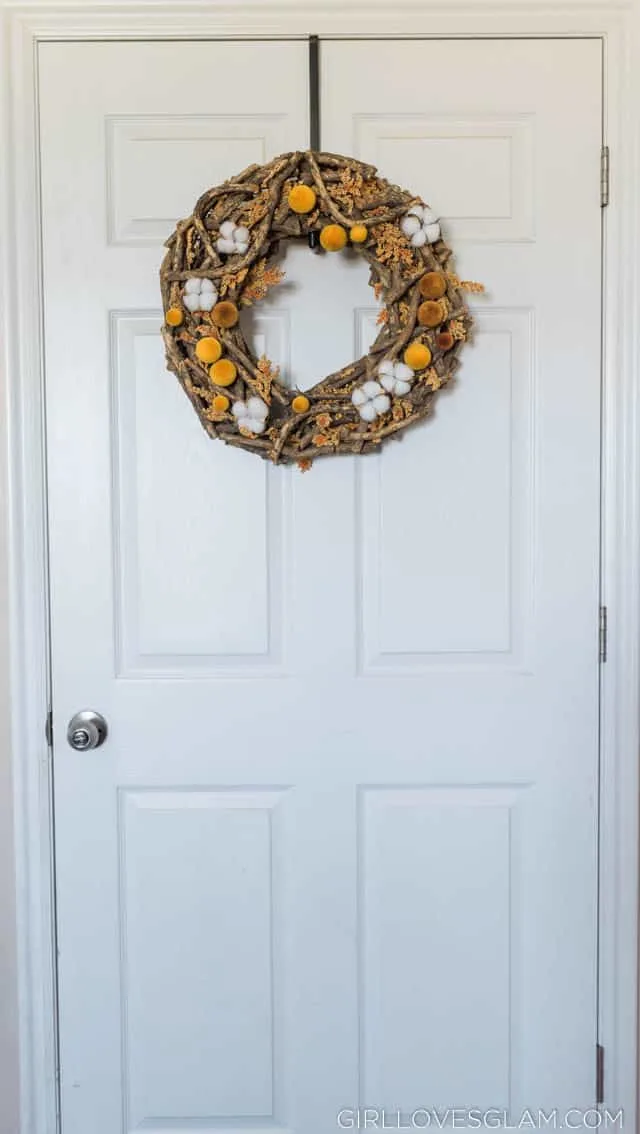 Something I learned the hard way is that this stick wreath can scratch up your door! So what I ended up doing was I cut out strips of brown felt and I ended up gluing them to the back of the wreath, on the sticks that were scratching my door. I haven't had a problem with it since.
If you love the look of a good, modern farmhouse wreath make sure to check out this DIY cotton wreath and this DIY eucalyptus wreath! I love them both! If you are looking for a great dollar store Fall door hanging, you can check out my falling leaves door hanger, too!