I have been a fan of LulaRoe for a long time. I didn't get the opportunity to buy anything from LulaRoe until I spoke at an expo last year. One of the vendors there was an independent LulaRoe business owner and I was SO excited to finally get to shop! I got the cutest black and white dress. I have worn it to several events and as an everyday dress. I have been able to style it several ways too. It is my favorite dress by far. I remember leaving that expo and calling my mom. I told her all about how cute the clothes were and that we had to find someone who could become an independent LulaRoe business owner! Both my mom and I were in careers that we enjoyed and it wasn't something that would be right for us, but I wanted to find someone who would do it, so I could support them and buy these amazing clothes from them. Sadly, I forgot to really look into it after that day.
I was approached by Sadi, an independent LulaRoe business owner about reviewing an outfit on my blog and I was thrilled!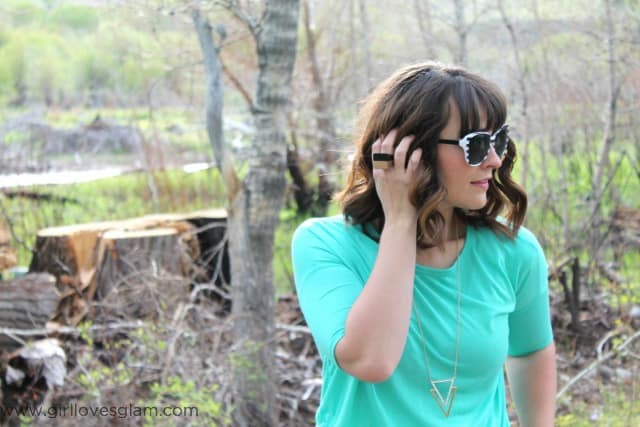 She sent me a gorgeous Irma top and Cassie skirt. How LulaRoe works is they have a few different styles of dresses, shirts, leggings, and skirts that they offer and then they make those styles in TONS of different solid colors, prints, and patterns so that they can fit any person's style. I love this top because it can be tucked in with a skirt, worn with leggings, or jeans. I have worn it all three ways! This skirt is so comfortable, it practically feels like I am wearing sweats.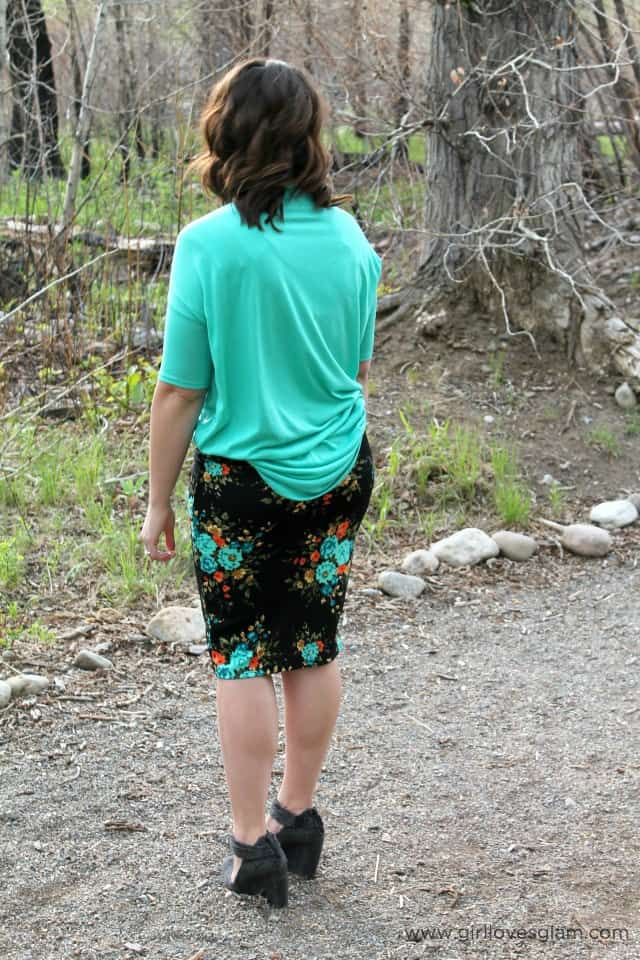 Now, I am going to be needing more LulaRoe goodness for my closet and I would love to find more people to buy from! Sadi, the independent business owner who sent me these goodies has been able to have the perfect "mom job" because of LulaRoe. It allows her to work from home! It allows her to be home when her daughter gets home from school, help out in her daughter's classroom when she is needed, and be there to raise her other two children at home. She has a been an independent LulaRoe business owner for about two years now (right about when the company started) and has all of the tools to help someone create the perfect "mom job" for themselves too! LulaRoe provides a real opportunity for women to own their own retail business, without all of the crazy overhead, risk and costs that plan into that typically. LularRoe business owners who do one pop-up boutique a week make an average of $1400 a month and those who do 3-4 a week average $5600 a month. That is so good!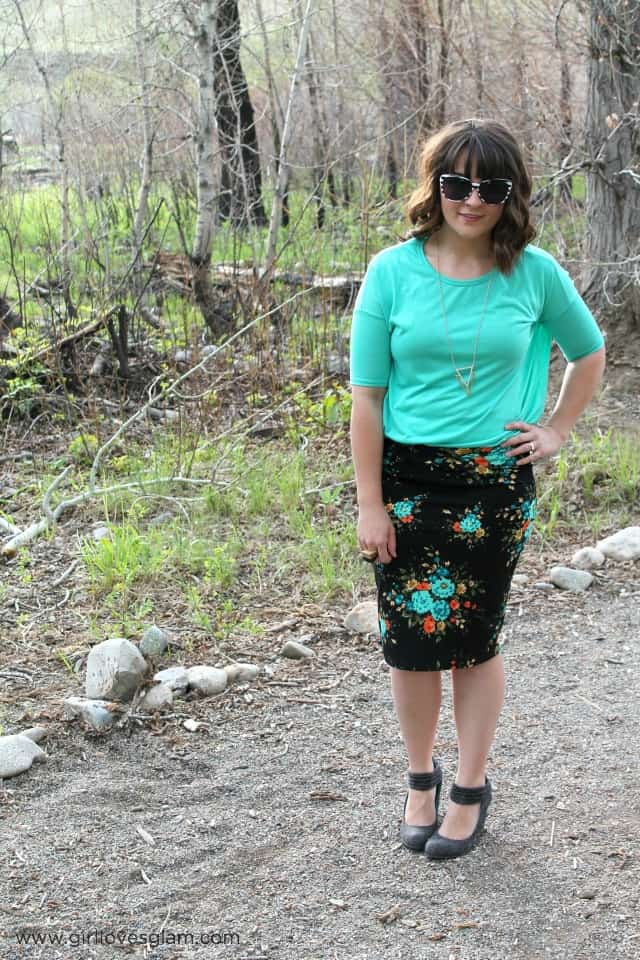 If you are interested in hearing more about LulaRoe, email Sadi at sadi.lularoe@gmail.com and tell her you found her from Girl Loves Glam! You can see a lot more Lularoe products that have been styled on the @lulagirlsblog Instagram account too!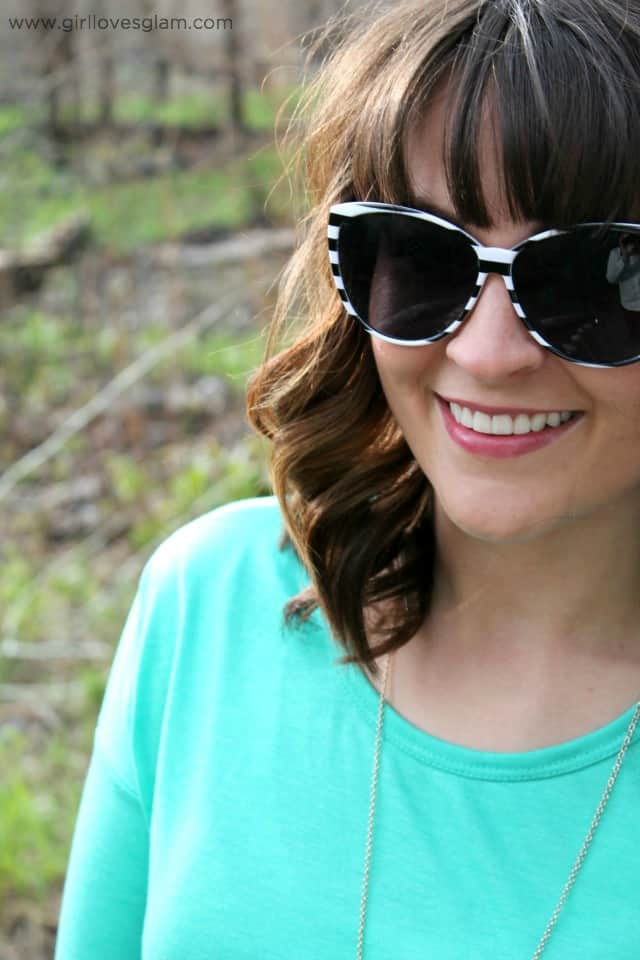 Have you ever tried LulaRoe clothing? You can learn more about Sadi's LulaRoe business and see all of the cute clothes she offers HERE.