"This shop is part of a social shopper marketing insight campaign with Pollinate Media Group™ and People StyleWatch and InStyle magazines but all my opinions are my own. #pmedia #PeopleInStyle http://cmp.ly/3/8vNxcO"
By now, you probably know that I love a good deal. RUN! Don't walk! Go to Target today because my two favorite magazines, People StyleWatch and InStyle are on a super sale! When you buy both, you get a $5 Target gift card to use on your next purchase! Can I get an amen?! I used my $5 Target gift card to go towards a killer cute sweater that was on sale for $10.79, so I got it for a whopping $5.79! Thank you People StyleWatch and InStyle! The deal goes from 11/29-12/7.
I created 4 looks that are inspired by the gorgeousness that I saw inside these two magazines. First up, The Modernist.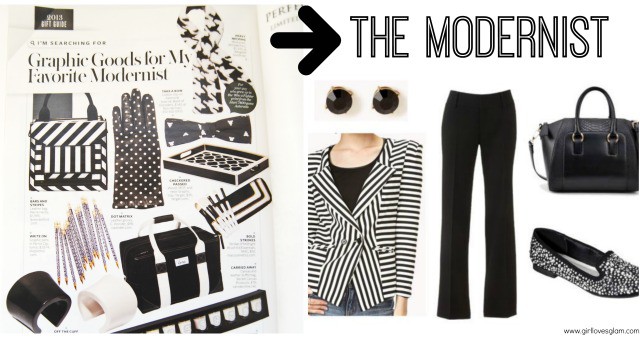 I was so inspired by these gorgeous black and white goodies featured in this gift guide, I knew I needed to create a look inspired by it all. I am a sucker for black and white.
Next up, Party Look…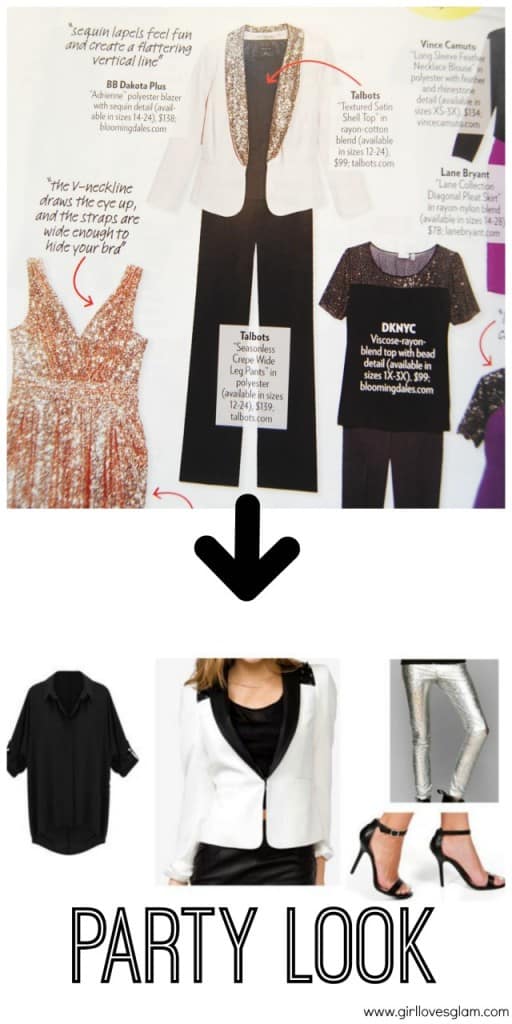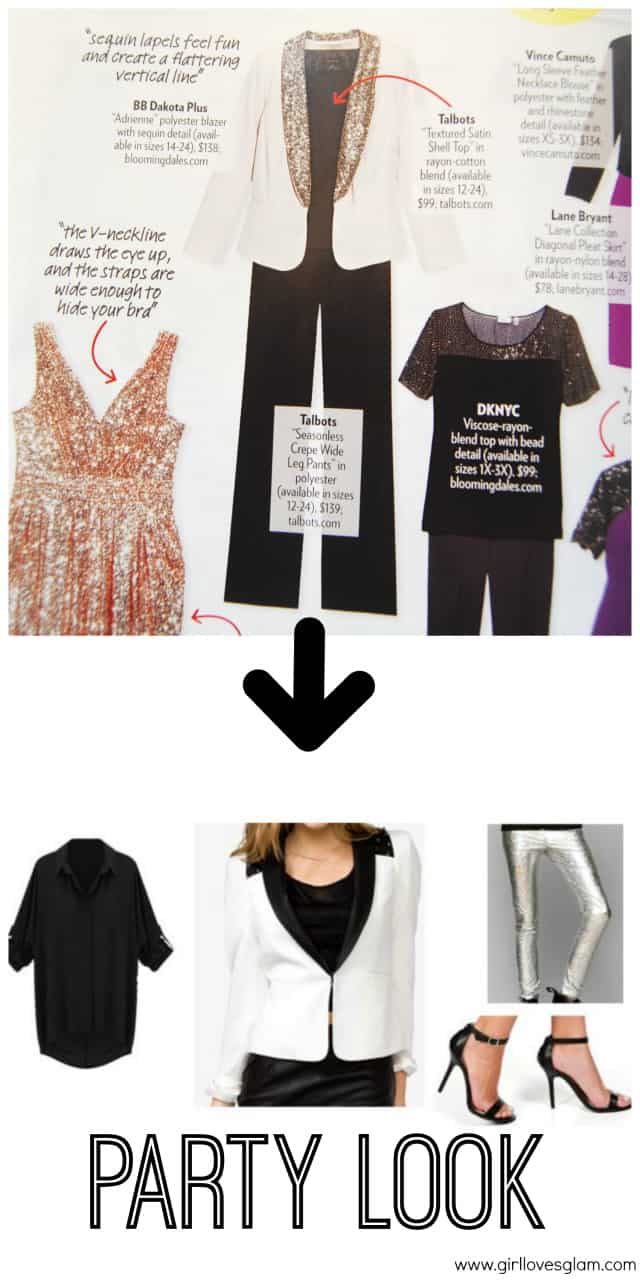 I absolutely loved the sequin blazer featured in the magazine, but what if I wanted to step it up a notch? I love how this look all came together with these amazingly sparkly leggings! It is the perfect party look when you want to wear pants instead of a dress.
Speaking of party. Now for a look for New Years Eve…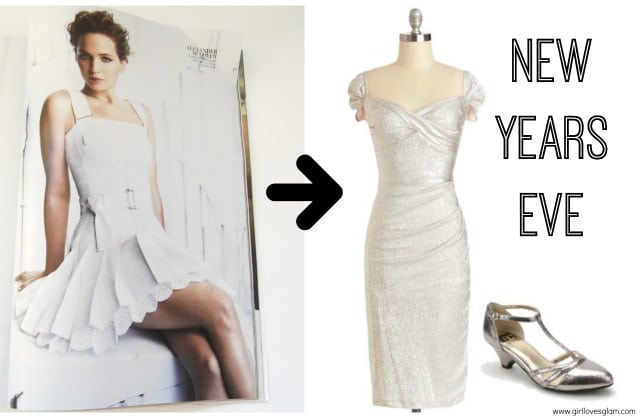 Can we all just agree that Jennifer Lawrence looks absolutely stunning? She is the cover girl on InStyle magazine and her spread is done with her wearing all white. She looks beautiful! I think this inspired look would be great for New Year's Eve!
We all need a little something special for Girls' Night Out, right? Here's the look I created for it…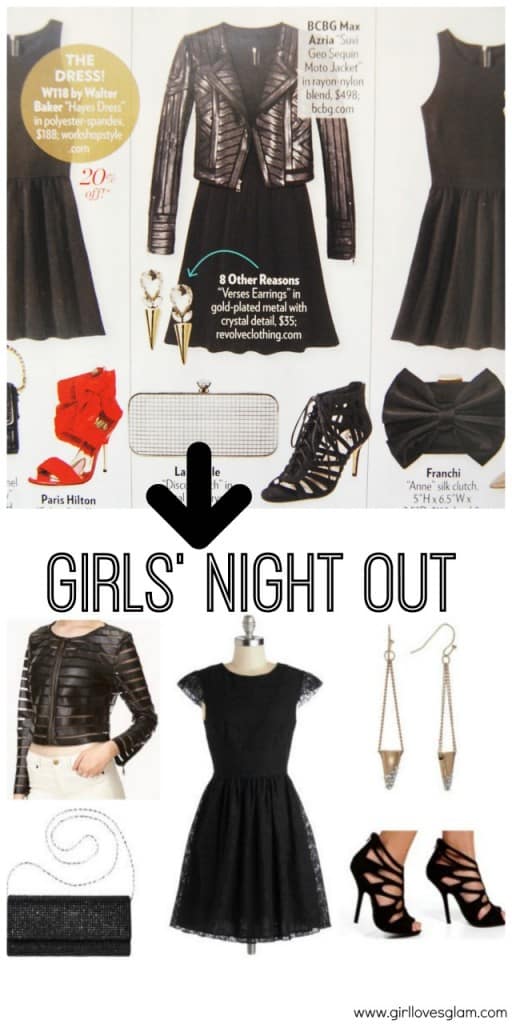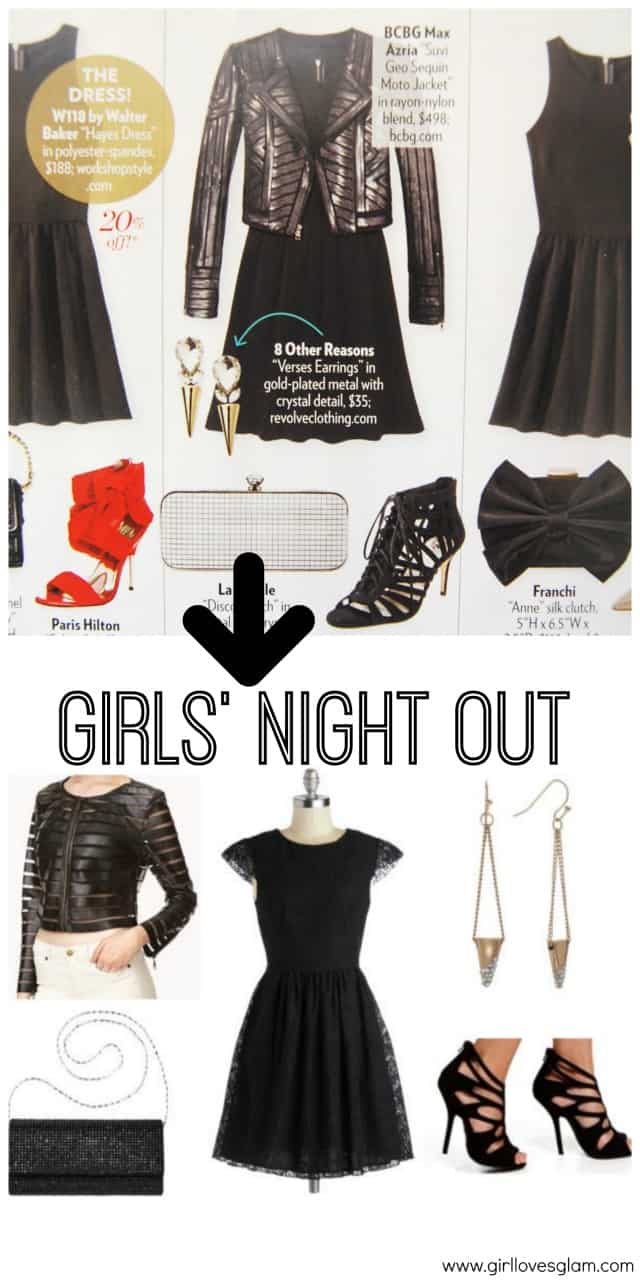 This look was so fun to create because I was able to find so many similar items to the ones featured. They are all very affordable too so I could actually wear this look!
For more info on each of these looks, check them all out on my Polyvore page.
I love studying the pages of these magazines to create looks of my own inspired by the celebrities and designers featured. You need to grab these both at Target and get your $5 gift card to go towards some of your new winter wardrobe too!