Photo Credit: Cliq Photography by Ann | Makeup by Raquel Lazalde at Retreat Day Spa in Ammon, Idaho
Too legit! Too legit to quit! (Imagine me fist pumping right now. Or maybe don't cause I'm an awkward white girl)
You get where I am headed though…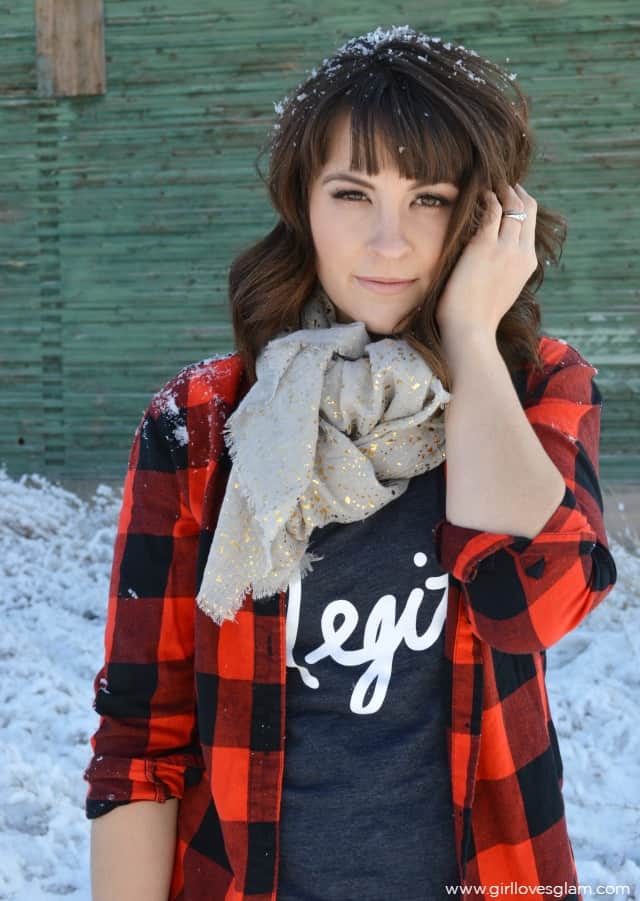 The new year is upon us. I am choosing to take 2015 on head first. I have goals set and a new perspective on the way I am choosing to take this year on.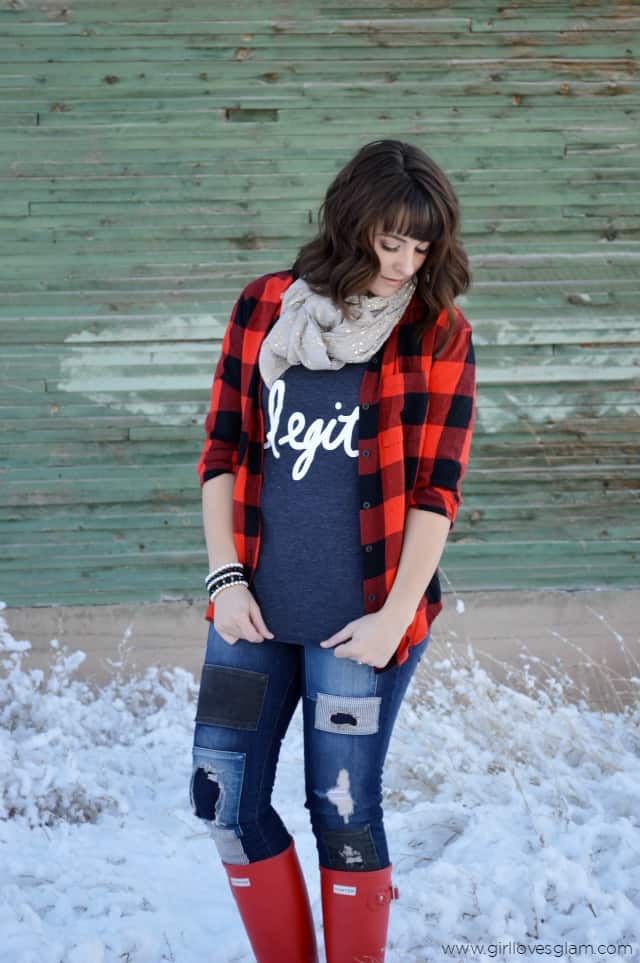 Sometimes I don't have the confidence I wish that I had. I think we all go through that. We second guess ourselves or just don't feel confident in our abilities. I love that this shirt reminds me that I am legit. It sounds cheesy, but it is true. It is a happy reminder that I actually know what I am doing and when I don't, I can fake it til I make it. I am the real deal.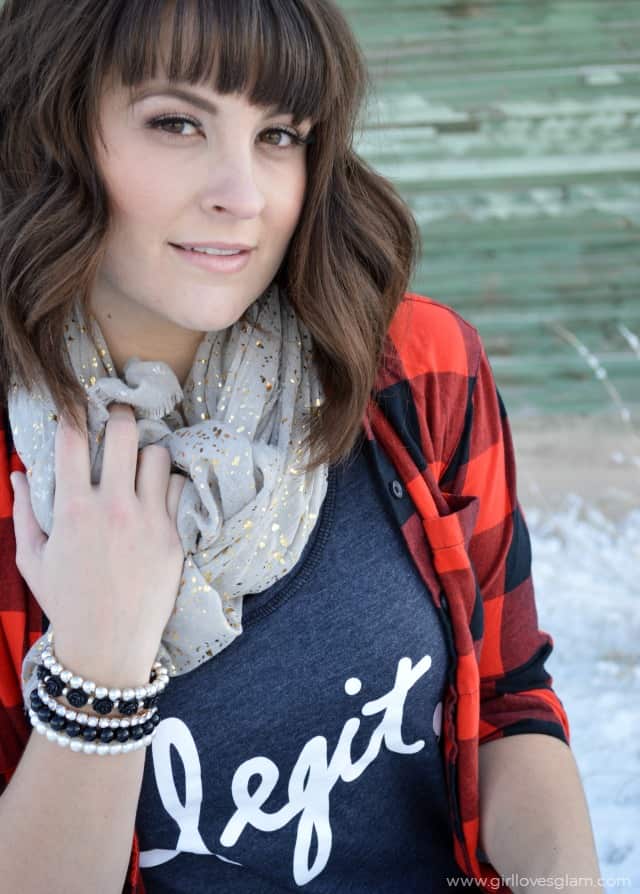 This outfit has become a favorite of mine for a few reasons. I am always a fan of layers and this has just the right amount of layers with different textures and colors. I also love the cut of this shirt. It is the most comfortable, flattering shirt! It is more than just a t shirt. This is something that I would wear any day of the week. It is great for staying home, running errands, or even going to a casual get together with friends.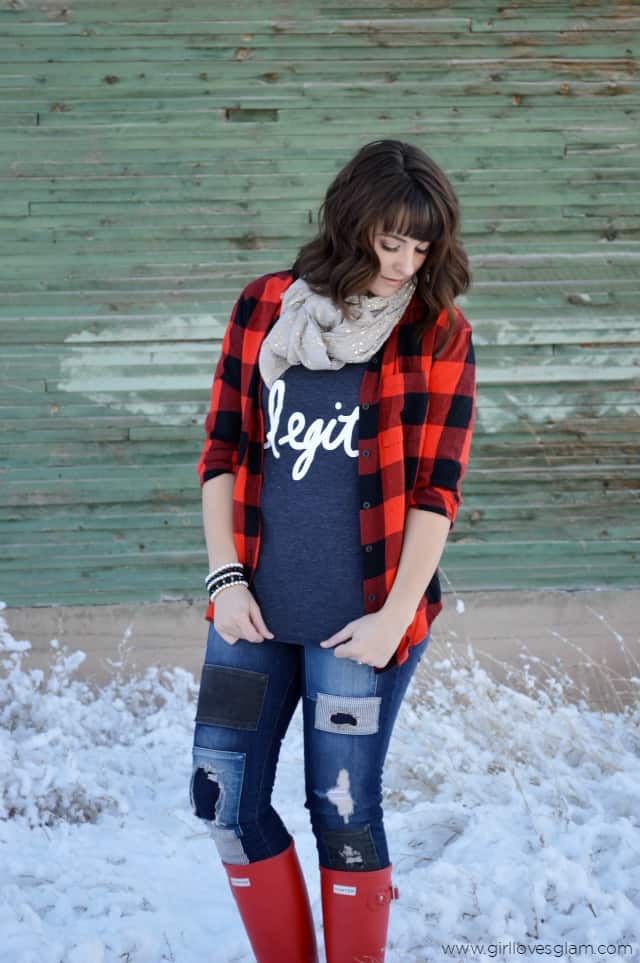 Plaid Shirt: Old Navy (similar)
| Legit shirt: c/0 idiehdesign | Jeans: Bohme | Boots: Hunter | Bracelets: Amazon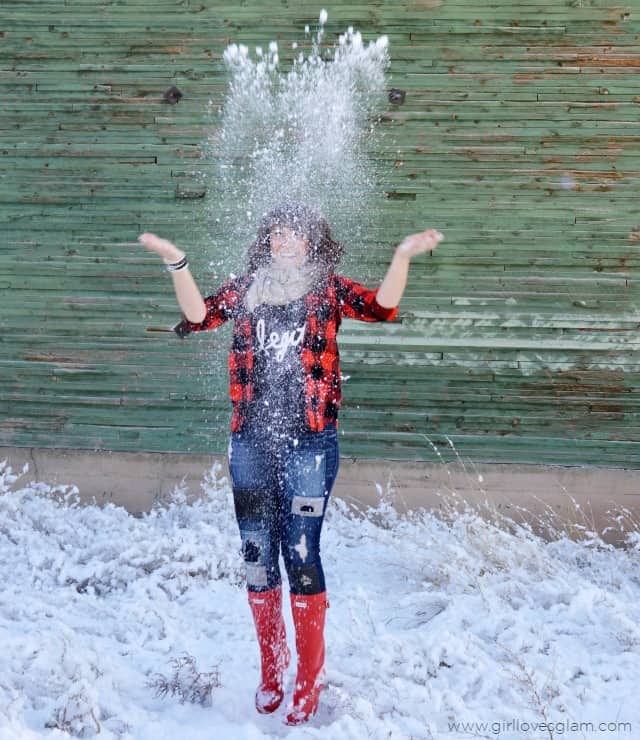 I am jumping into 2015 with a new attitude. I am taking this year by storm by setting goals I will meet and having full confidence in my abilities. How are you taking this year by the horns?