I always think that Spring brings the most interesting weather. It is cold in the morning, then hot enough to wear your shorts in the afternoon. I love dressing in layers during Spring because I am able to take off layers as the day heats up. Layers are also a great way to add fun splashes of color to your wardrobe to really brighten up an outfit. My favorite way to layer up during the springtime is with a scarf! They are great because they can be any color or print and you won't feel like you are being to wild with your outfit. They also can be made from so many different materials that make them easy to wear in any kind of weather. Scarves are even better when you can make them for free! While you are spring cleaning, find an old T-shirt that you still love the color or print, but just don't want to continue wearing as a shirt and turn it into your new favorite infinity scarf for the season!
To make your own, you need…
*Old T-shirt
*Sewing machine
*Scissors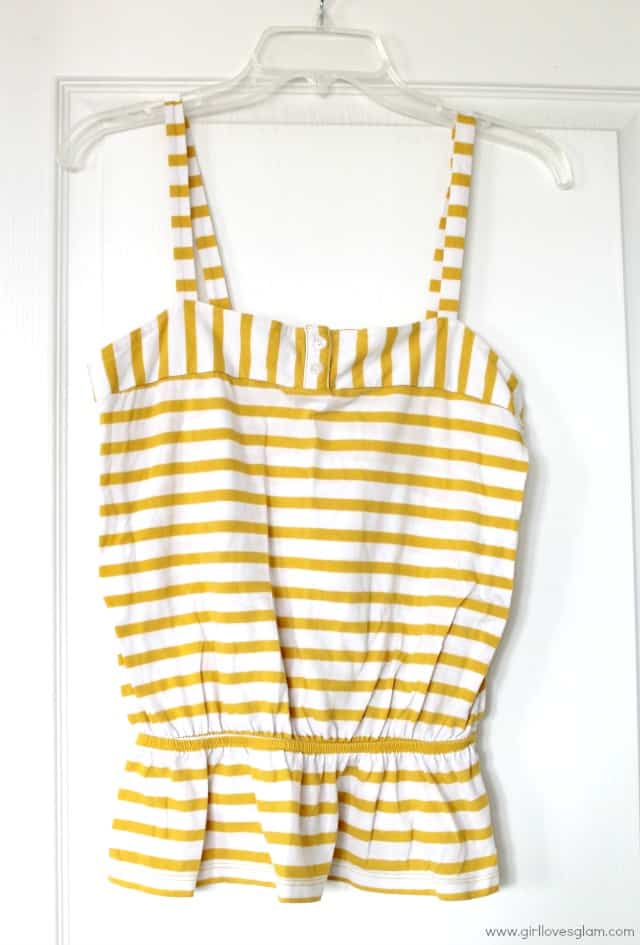 This is the shirt that I chose. I haven't worn it for quite some time, but I still really loved the print and color of it. It was the perfect candidate for an upcycle!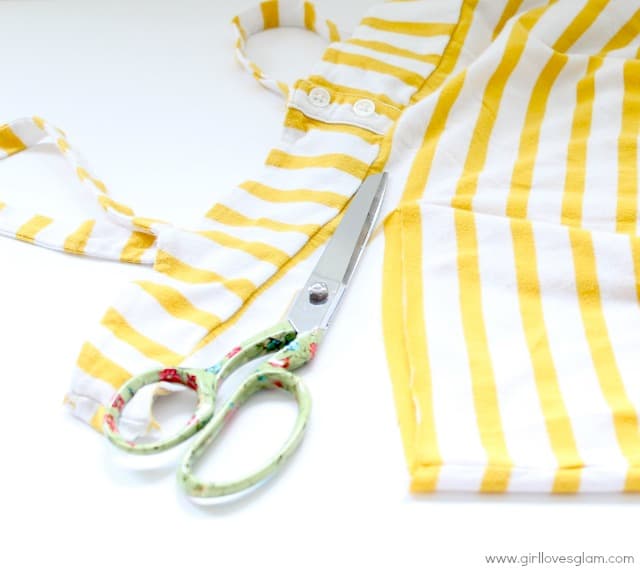 The first thing you want to do, is cut off the top and the bottom of the t-shirt.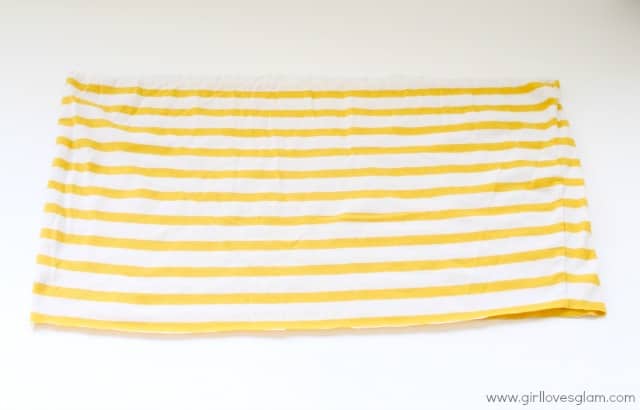 If you wanted to have a more edgy look to your scarf, you could end this tutorial here. The jersey knit won't fray so you could have an edgy, unfinished look to your scarf if you wanted to. I don't really recommend doing that if you have a printed fabric because you will be able to see the wrong side of the fabric with the faded colors on the inside of your scarf, but for a solid color, this would work out well.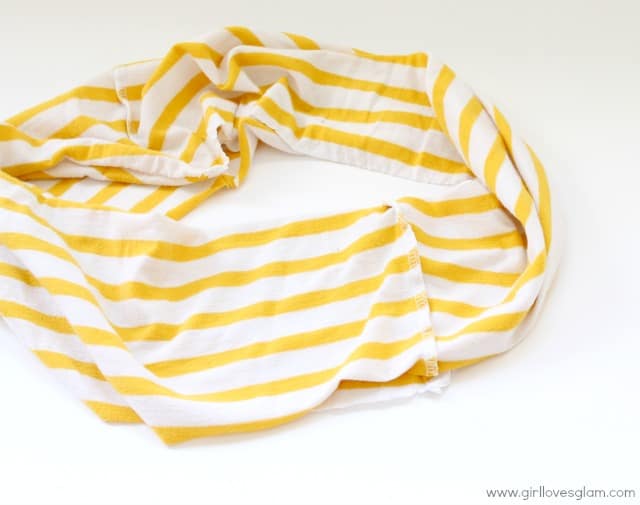 Fold the right sides of the fabric together and sew along the edge. Do this all the way around.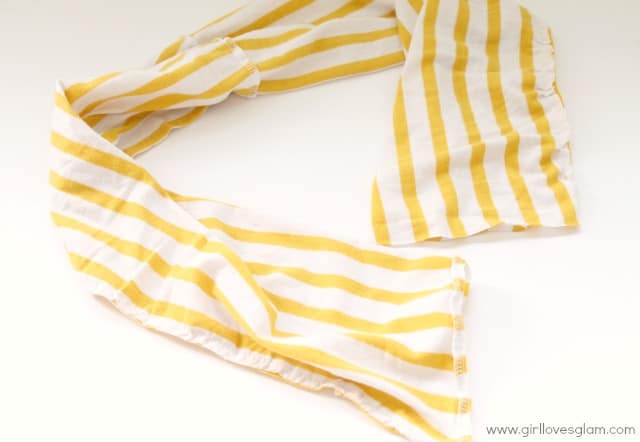 Cut your scarf along one of the seams from the shirt. Pull the scarf right side out.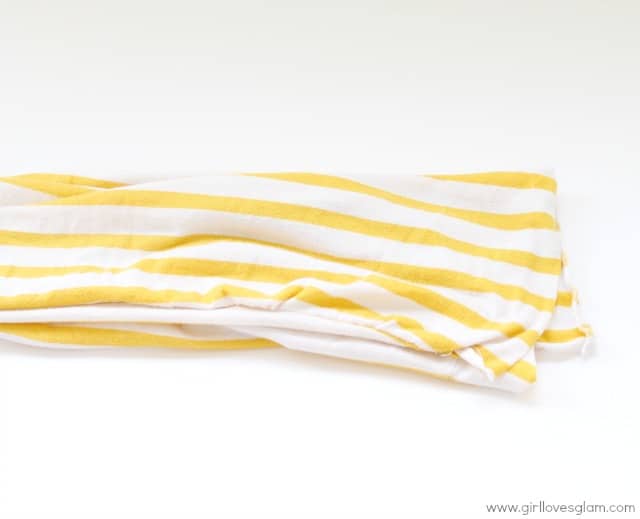 Fold scarf in half and pin the edges together. Then, sew a straight line across them to sew them together. Cut off any extra fabric off of that seam. You could also do the hard way of sewing them together by pinning one side to the other side and then sewing in a circle around the edge of the scarf and finishing it off with a hand sewn seam, but I am all about quick, easy, and uncomplicated so I went with the easier route.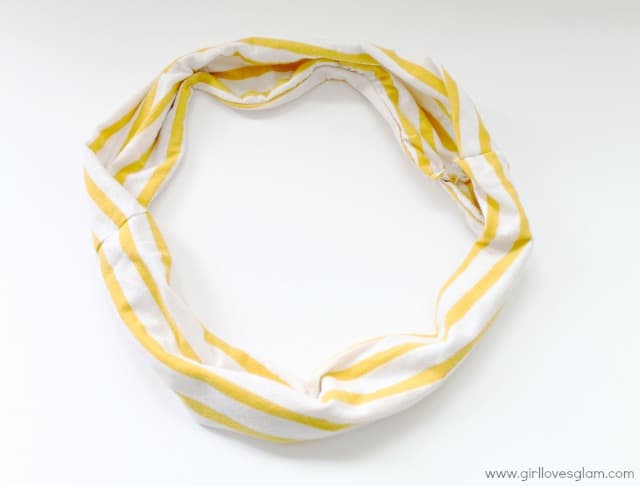 Now you have yourself a gorgeous new infinity scarf to wear this spring! I actually made mine for my daughter because I am totally in love with kids' scarves right now.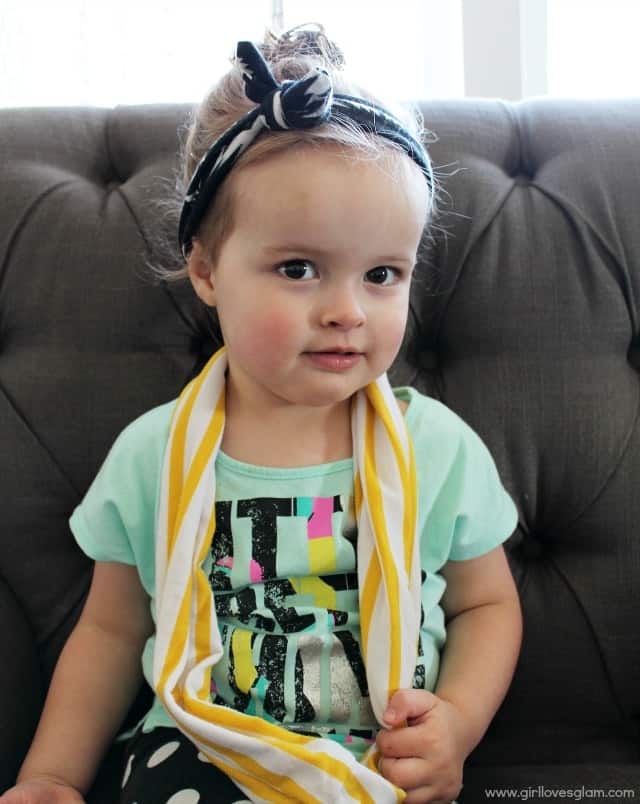 These scarves are so easy to whip up, you will be making them for the whole family!
Now that you are a pro at making scarves, make sure to check out this tutorial to make two infinity scarves out of one yard of fabric too!