This post contains affiliate links.
I remember my mom teaching me from a very young age, just how important it was to be nice. I vividly remember my mom taking a friend home from a play date because I wasn't treating my friend nicely. I remember standing in the garage, screaming in tears as I watched my mom drive away to take my friend home. I will never forget that moment, but it taught me a very valuable lesson that day. It is important to be nice!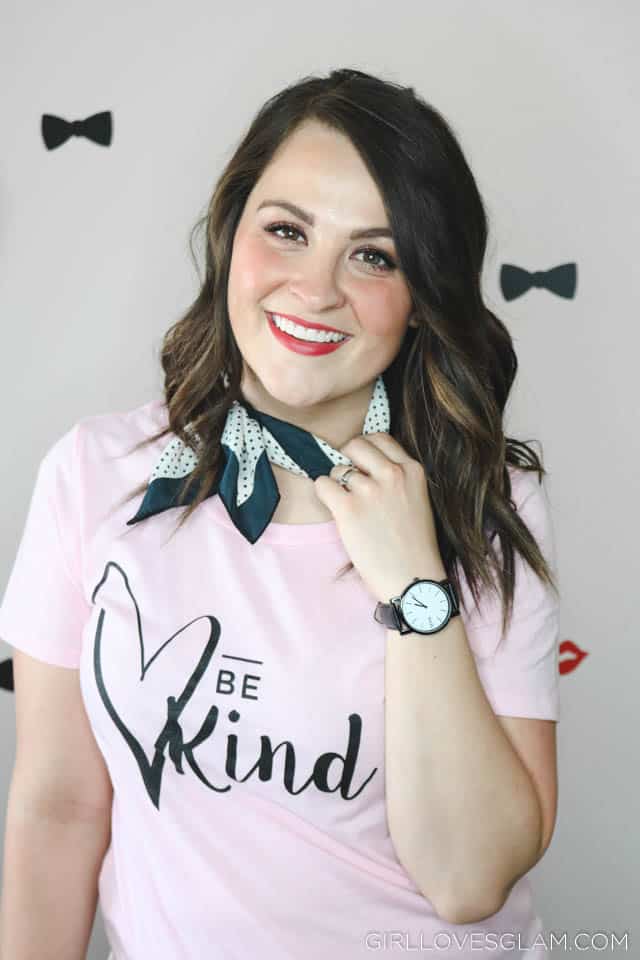 I absolutely adore the "Be series" shirts that Cents of Style offers. They are full of positive affirmations, like this Be Kind shirt. For me, this shirt is the most relevant for the phase of life that I am in. If there is absolutely nothing else that I could teach my daughters, I want them to be taught that it is important to be kind. Being nice to people doesn't mean that you get walked all over. Some of the most kind people I know are also some of the strongest people I know!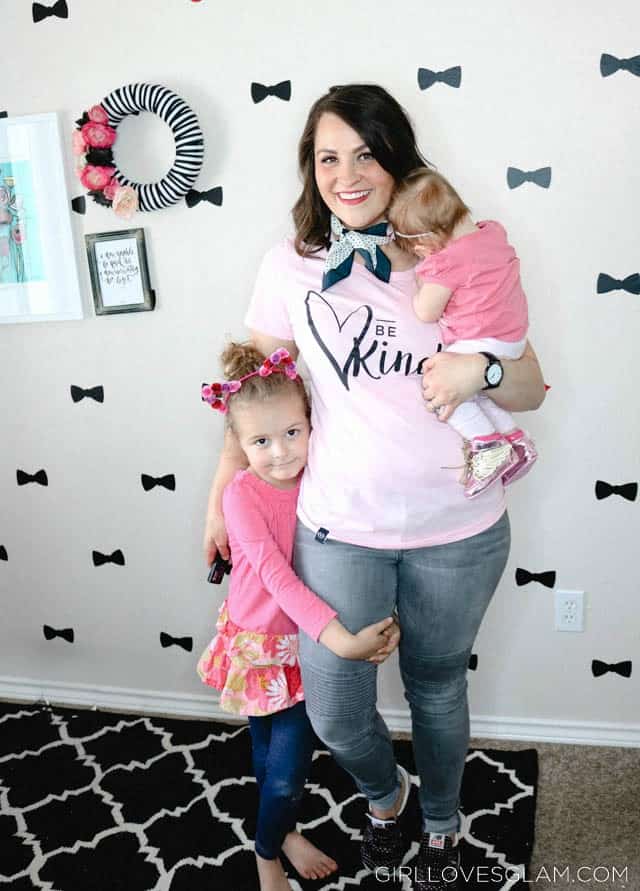 If I am being totally honest, kindness has been a hard thing to teach. It is a hard concept to teach to a preschooler who is still learning how to share! I know that if I can be a positive example of being kind, my children will see that.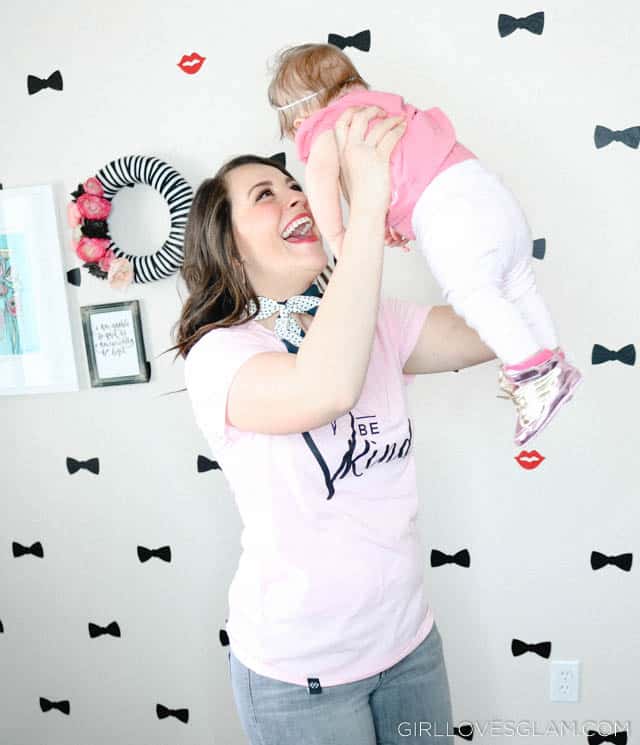 Sometimes teaching our children valuable lessons needs to be done in a "tough love" way like my mom did when she took my friend home early from our play date. I am sure that I will have plenty of those moments as a mother, myself. As painful as it was to watch my friend leave, I can honestly say that I don't remember treating her so unfairly as I had ever again! From that day forward, my mom constantly reminded me of the phrase, "It is nice to be important, but it is important to be nice."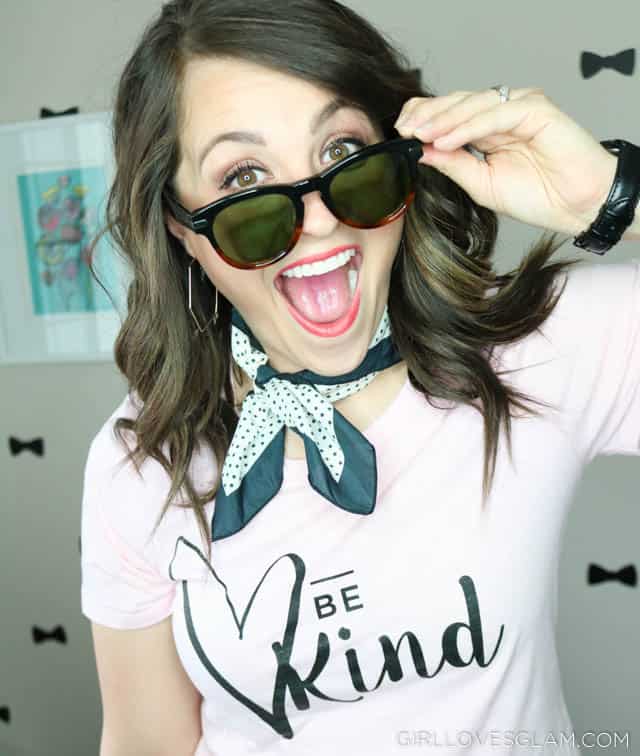 Little did I know that this phrase was 100% preparing me for my future as a blogger. I have been in this industry long enough to see just how far being nice goes, verses those who take the approach of thinking it is more important to be important. I think the same can be said about any industry, really. Nobody wants to be around someone who constantly acts like they are more important than you are!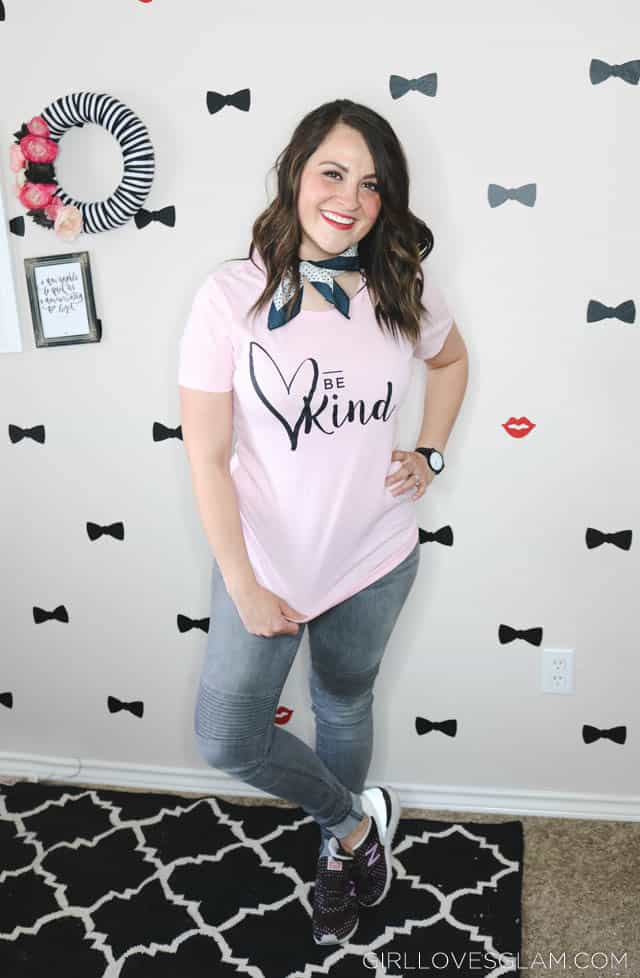 No matter what your positive "be" phrase is, Cents of Style has you covered! Their "Be Series" tees are just $15.95 with free shipping this weekend! All you have to do is enter the code BESTORY to get this deal!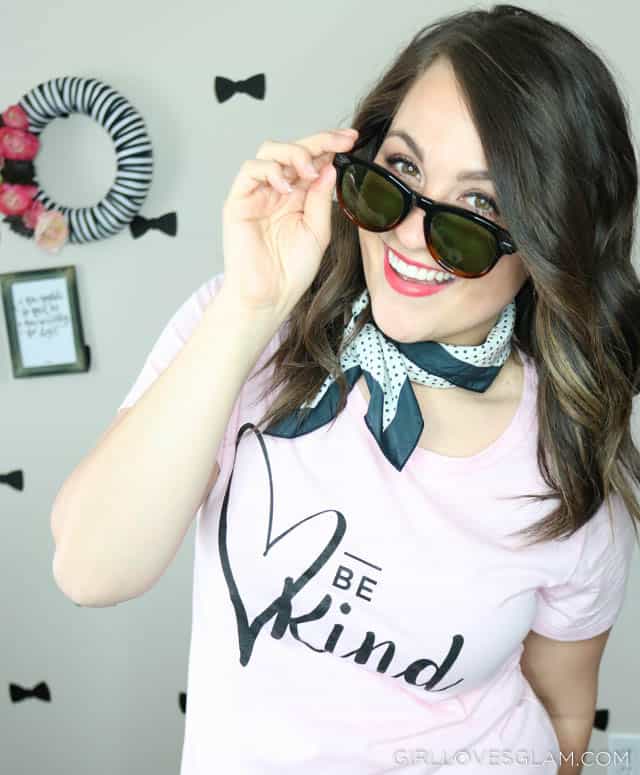 While you are looking for amazing deals and getting your summer wardrobe ready, make sure to check out Luxomo for sunglasses. They have designer sunglasses at affordable prices! They are basically my new favorite shop. I have completely fallen in love with this new pair of Bottega Veneta sunnies! I love that they are high quality sunglasses, but they are available at a price that doesn't feel so hard to swallow.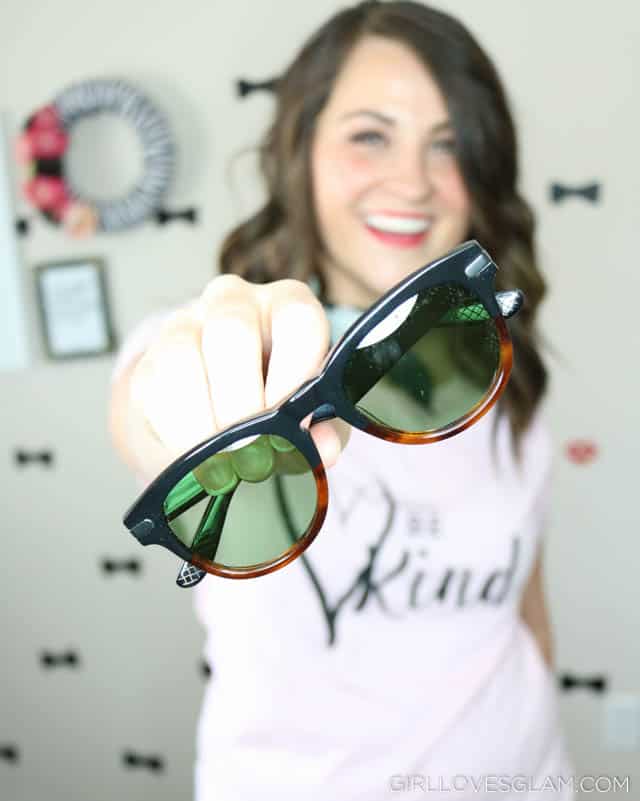 Happy weekend shopping, everyone! I have linked up my entire outfit below. And as my good friend, Ellen always says to end her show, "Be kind".
Sunglasses: Bottega Veneta from Luxomo
Shirt: Cents of Style $15.95 this weekend and free shipping with code BESTORY
Earrings: Similar (Under $10!) | These ones are no longer available.
Jeans: Flying Monkey
Shoes: New Balance