It is Monday again! That means it is time for another video!
I get asked ALL of the time how to style straight across bangs. I get asked at the salon when I am cutting bangs, my friends with bangs ask me, and people thinking about cutting bangs ask me. For a long time, I thought it would be a silly video to do because it is so simple. After asking a few people their thoughts on the matter, I realized that it may be best to just go ahead and film it!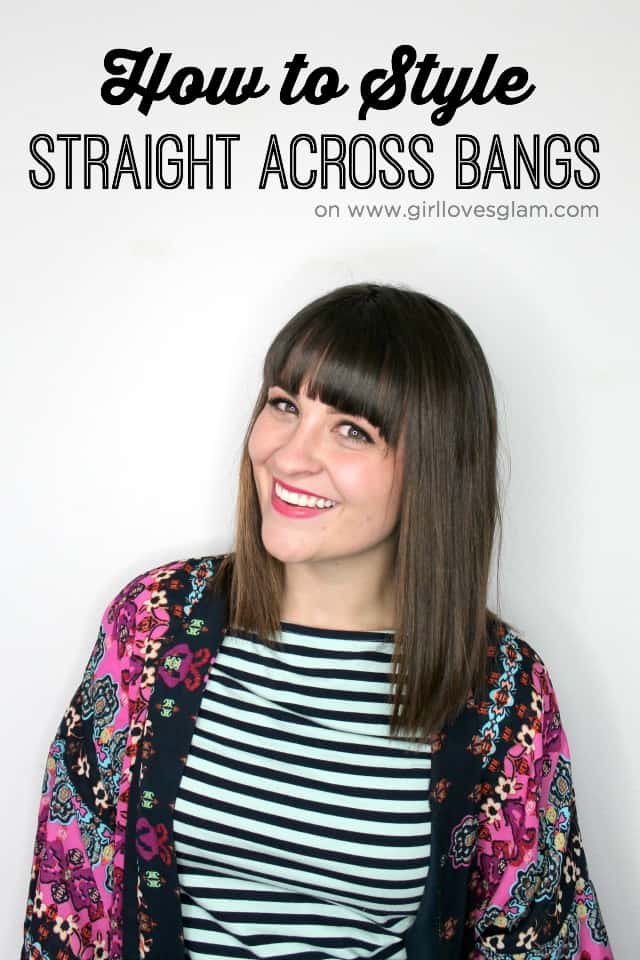 It is pretty simple, but I hope that I can share some tips with you that you didn't already know!

Here is what I use to style my bangs. These contain affiliate links.
Paul Mitchell Express Ion Flat Iron
Catwalk Your Highness Hairspray
What other kinds of simple beauty tips would you like to see in video form?