By now, you know my love of bath bombs runs deep! I love the benefits of using bath bombs. They are great for your skin and the various essential oils used can help with different ailments. These lavender vanilla bath bombs are great for relaxing your mind and body. The lavender helps soothe you, while the vanilla adds another gorgeous scent to your experience.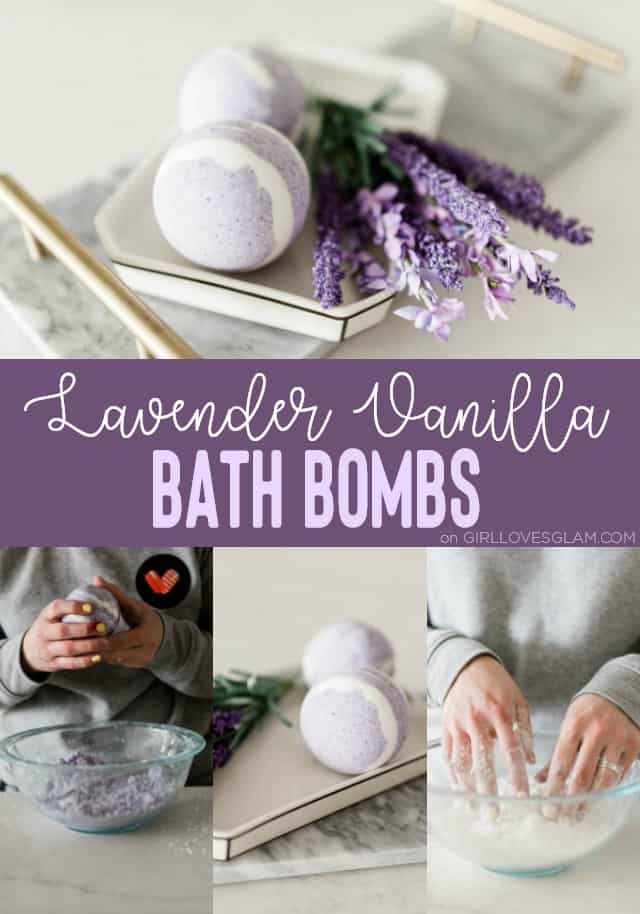 The lavender and vanilla scents make this bath bomb a perfect bath bomb to make as a gift! They are popular scents that almost everyone loves!
Bath Bomb supplies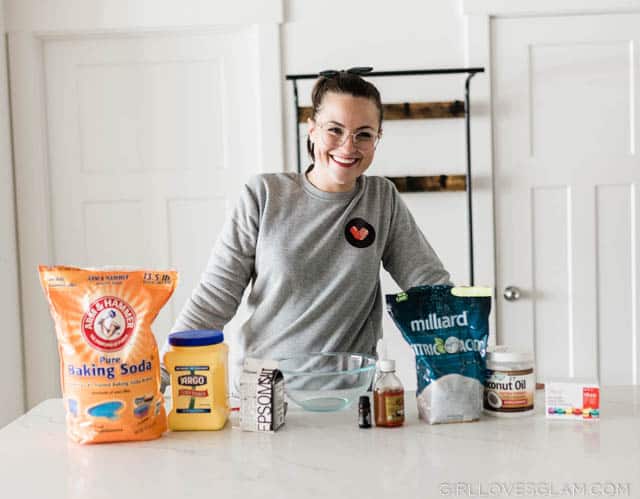 To make these bath bombs, you will need…
(affiliate links included)
1 cup baking soda
1/2 cup citric acid
Here is a great deal on a bundle with baking soda and citric acid together!
1/2 cup corn starch
3 Tbsp. Epsom salt
1 Tbsp. coconut oil
Witch hazel and a spray bottle for it to go in
5-8 drops lavender essential oil
1 tsp. vanilla extract or 5-8 drops of vanilla essential oil
Bath bomb molds or Christmas ornament balls
Purple food coloring (I use this food coloring. It has really great colors and they are vibrant.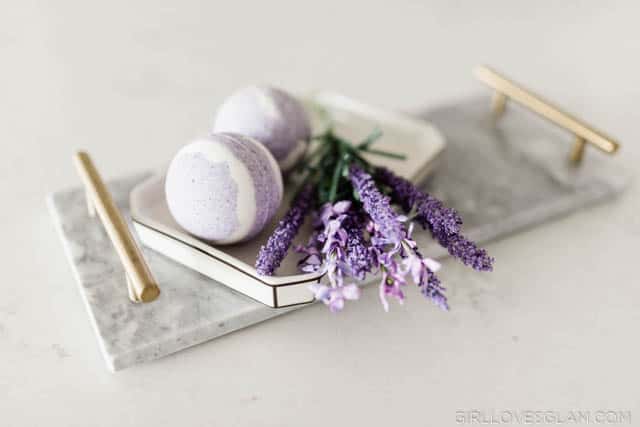 How to Make Lavender Bath Bombs
The first thing you will need to do is mix all of your dry ingredients together. Once those are mixed together, add the coconut oil to the mixture and mix that in really well.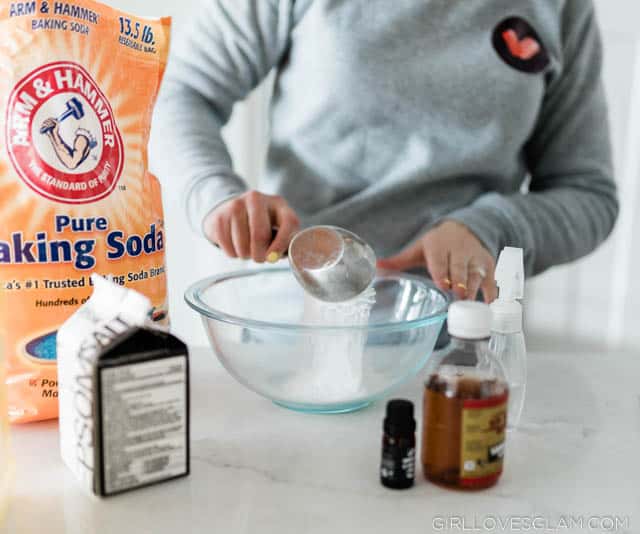 Spray in the witch hazel, 5 sprays at a time. Mix it all together really well and then spray 5 more sprays in. Continue doing this until the mixture holds itself together when you squeeze it in your hands. If it is too wet, the mixture will continue to react and won't be able to hold itself together. That's why it's important to only spray 5 sprays at a time.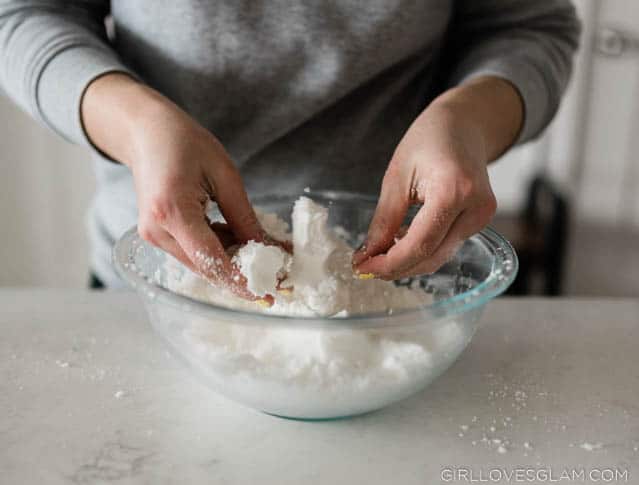 How to Make Bath Bombs with Essential Oils
Add your essential oils into the mixture. You can use either vanilla extract or vanilla essential oil for the vanilla scent. The essential oil will have a stronger smell, but both work well!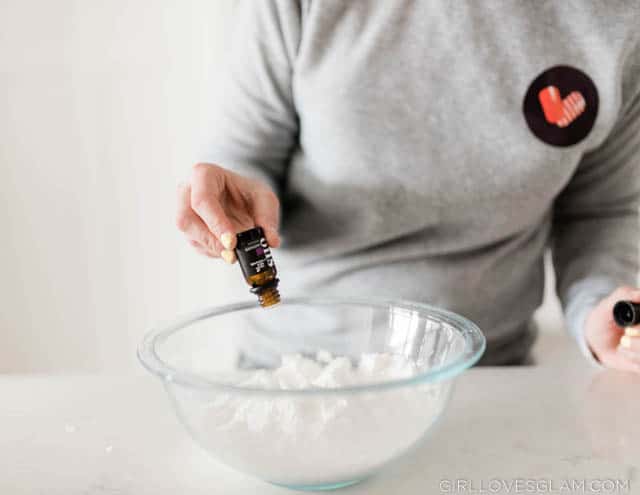 Separate your mixture into two bowls. One bowl will be the mixture that you want to dye purple and the other bowl will stay white. This is 100% just for looks, so if you don't want to have two colors, you don't need to do that part.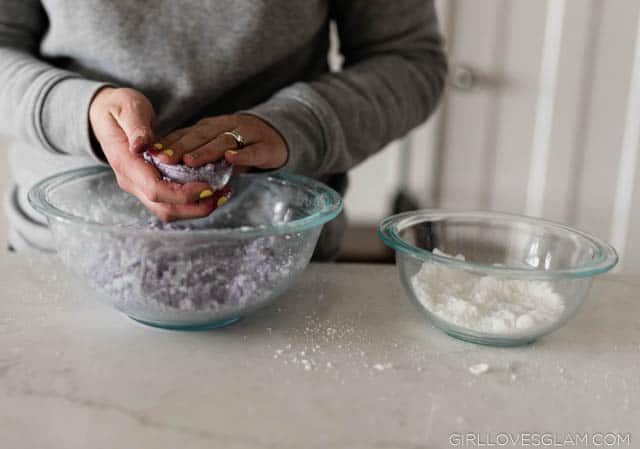 Add as much food coloring as you need in order to get the color you want. Once the mixture is the right color, stuff it into your bath bomb molds. Because I wanted mine to be two-toned, I put in a layer of purple and pressed it down. Then added a layer of white mixture and pressed it down, then repeated until my bath bomb molds were full.
How to get bath bombs out of molds
Once you put your bath bomb molds together, you can either let them sit for 24 hours, or you can pop them in the freezer for about an hour!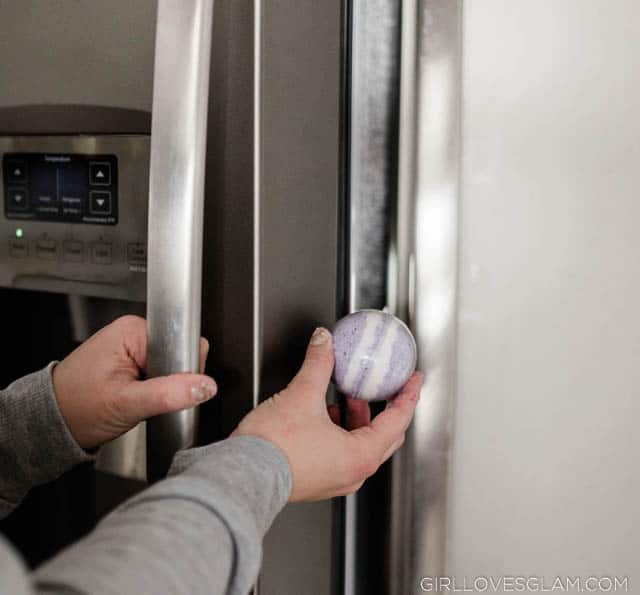 If you put them in the freezer, they will still be pretty soft, so you will need to be extra careful. Start by slightly twisting the mold. Do this until one side of the mold pops off. Once one side is off, hold onto the bath bomb really carefully and try to twist the other side off. If this doesn't work, gently tap the bath bomb into your palm to try to loosen it up, then try to twist again. Keep repeating these steps until the bath bomb pops right out!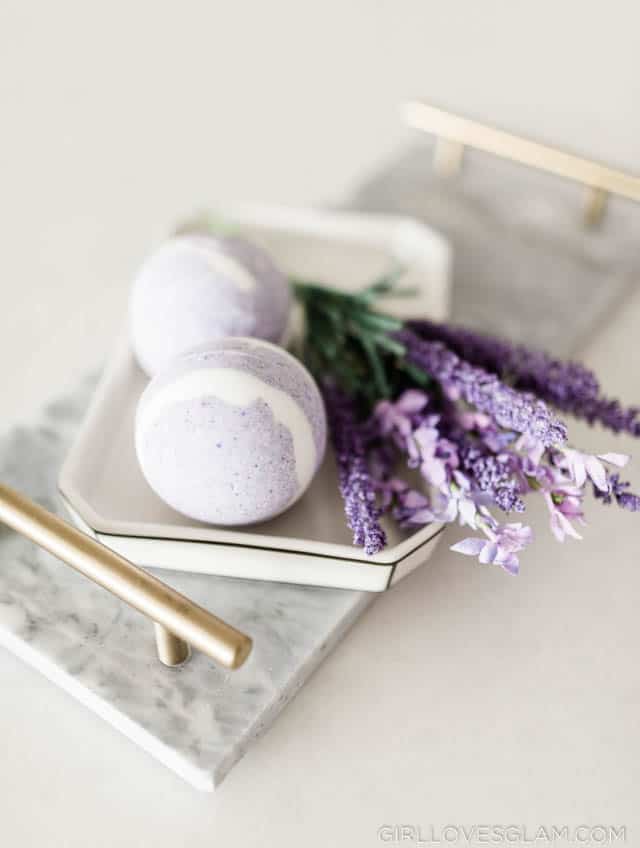 Relaxing Lavender Vanilla Bath Bomb
This lavender and vanilla scented bath bomb really is one that is good for everybody. It doesn't have such a powerful scent that will make someone dislike it and it helps keep your relaxed! They make perfect teacher gifts, birthday gifts, and neighbor gifts.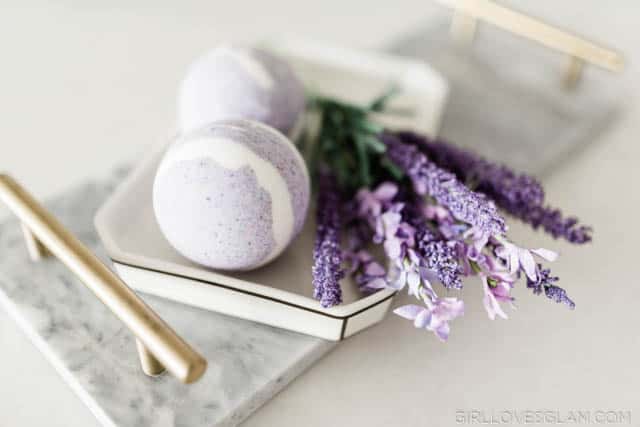 Have you tried making bath bombs yet? If not, what is holding you back? They are so much cheaper to make than they are to buy and they are so fun!
If lavender and vanilla aren't your thing, check out some of these other great bath bomb recipes I have!