I am a member of the Collective Bias® Social Fabric® Community. This shop has been compensated as part of a social shopper amplification for Collective Bias and it's advertiser. #GiveExtraGum #sponsored
Traveling with your family during the holidays can be a challenge. If you have ever traveled with kids of any age, you know it is hard no matter how old they are! If you have family coming to visit you this holiday season, or if you have a neighbor that you know will be traveling, a holiday travel survival kit may just be the perfect gift for them! I made a holiday travel survival kit that would gear to a family similar to my own. I included treats for the whole family, a coloring book and crayons to keep the toddler busy, a magazine for mom or teenage daughters, a drink for the toddler, and Extra mint gum to keep everyone's mouths busy during the car ride.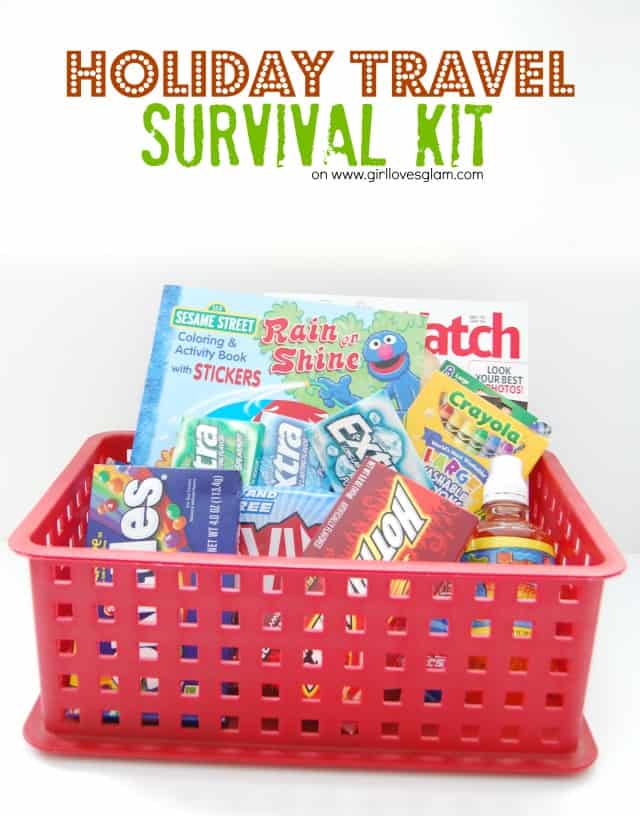 Putting this basket together was easy when I just stopped to think about what my family would like. I knew we would love munchies and activities to keep our minds off of the busy road, but most important is the gum!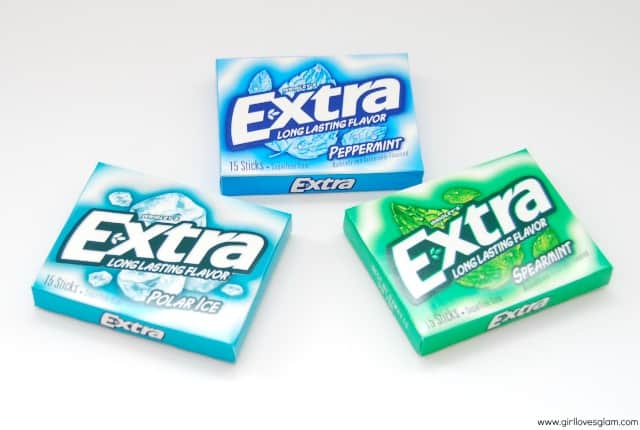 While it is fun to have sugary snacks during a road trip, it is important to eat them in moderation. I always like to chew gum to help pass the sugar cravings by. I have always loved Wrigley's Extra Peppermint gum flavor! I remember my grandma always having that flavor at her house when I was little and I would go steal pieces throughout the day when I would visit her. It was my secret treat that probably wasn't much of a secret when I would have several sticks of gum in my tiny mouth. When I was in middle school, I was introduced to Wrigley's Extra Spearmint and Polar Ice. I became a total gum addict. I think it is a middle school trend to have a constant piece of gum in your mouth. I went through my fair share of packages and to my mom's dismay, a few went through the washing machine too! Wrigley's Extra gum has been a go to treat for me my entire life. I think it is a great way to get past those tough cravings because it eases them and it is sugar free!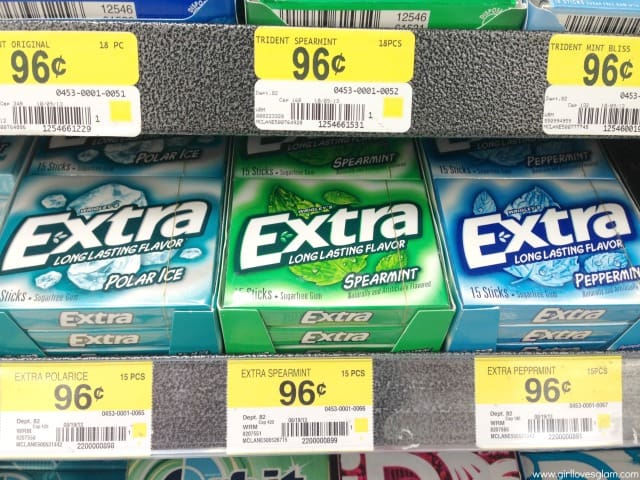 What is your favorite flavor of Wrigley's Extra gum? Do you find yourself chewing it more during the winter? I love the feel of the cool mint when it is cool outside!
What kinds of things would you put in a holiday travel survival kit for your own family? Remember to keep this idea in mind for the family or friends who are coming to visit you this holiday season! Don't forget to pack them some Wrigley's Extra gum while your at it too!