There are few braid types out there that are as simple and pretty as a rope braid. We are big fans of rope braids at our house! One of my favorite ways to use a rope braid is in a half up hairstyle. This is especially the case with curly hair. I love letting the gorgeous curls be able to have a moment of their own, next to the beautiful rope braid!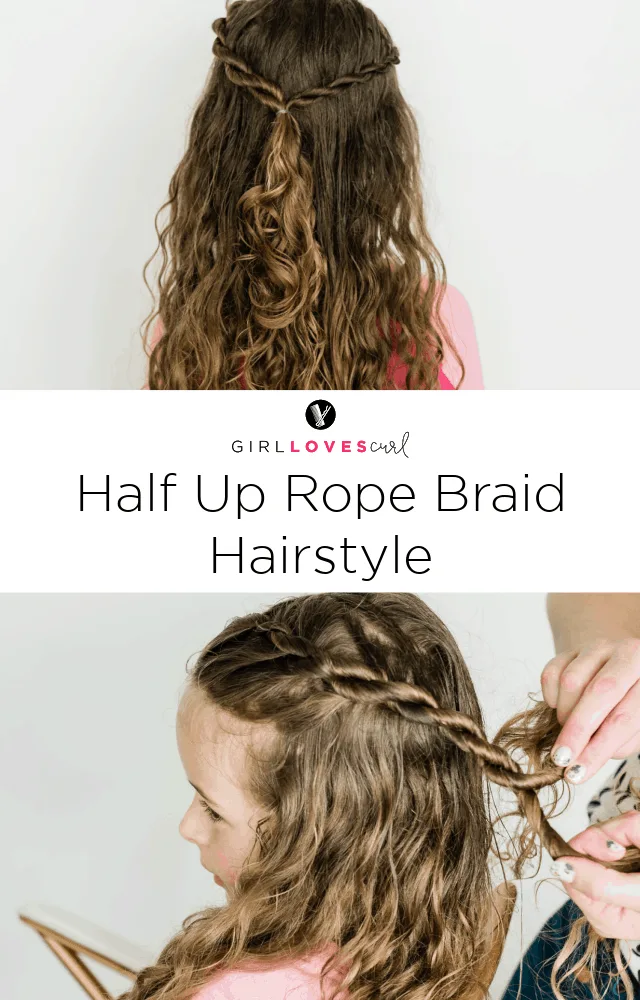 Half Up Rope Braid Hairstyle Video
This is a hairstyle that is actually really easy to do but it is definitely one that is easier when you can see it done in a video. There will still be written directions that you can follow but I recommend watching the video!

Curly Hair Rope Braid Supplies
To create this look, you will need:
How to do a Rope Braid in Curly Hair
As you probably know by now, working with curly hair while it is dry will only create more frizz. Before styling the hair at all, be sure to wet it down! We like to spray it with water and with spray conditioner so that the curls get the moisture they need, while making it wet enough to work with.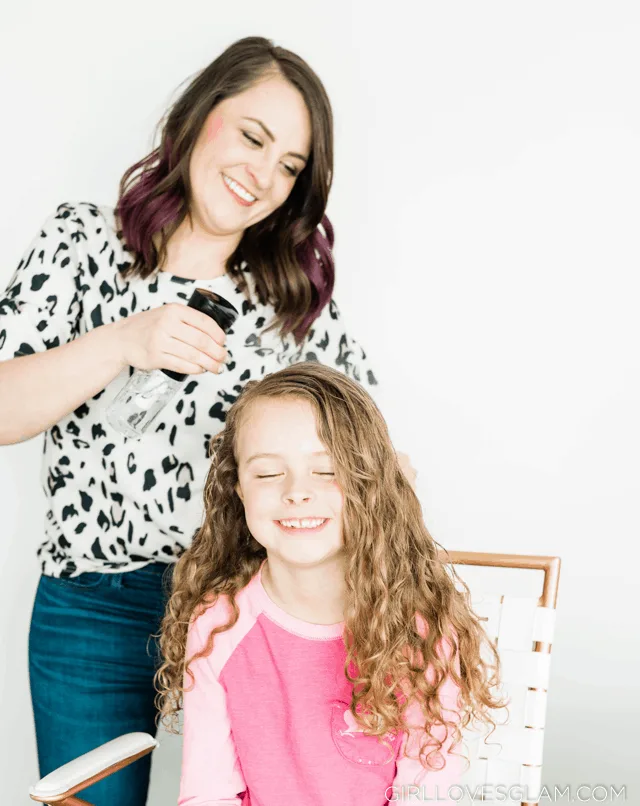 After the hair has been adequately wetted down, grab a small section of hair, next to where the hair is parted. Split that section in half and twist them both towards the face.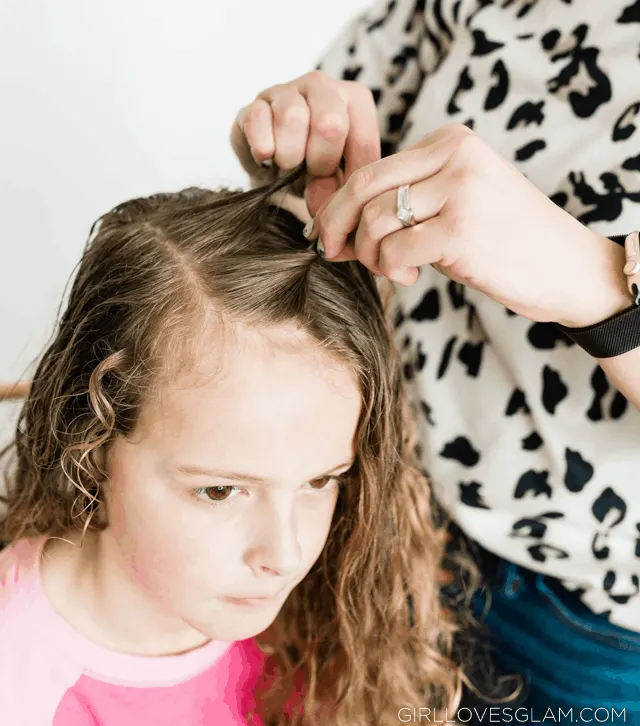 Put the front twisted piece and put it over the back twist. Once the twists have traded places, add a little section of hair to the back twist and twist that together.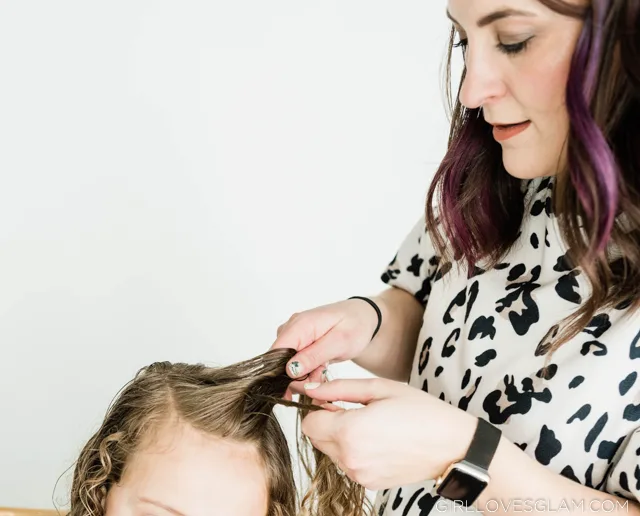 Put the new front twist over that new back twist. Add more hair to the back twist and repeat.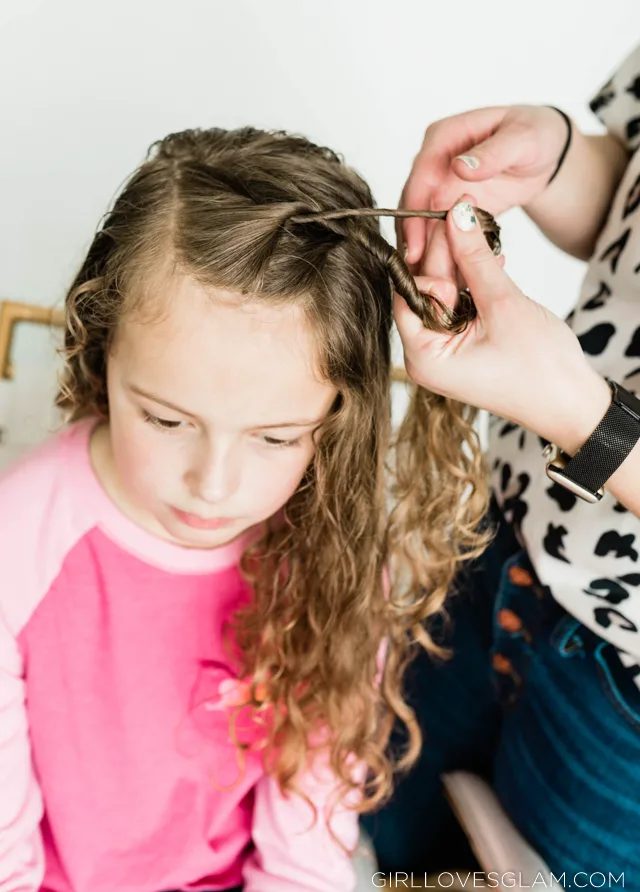 Continue doing this until you have gotten as far down as you want the braid to come in the front. From there, you will start taking hair from behind the braid, or you can just twist the pieces around each other, if you don't want to deal with trying to angle the braid around the head.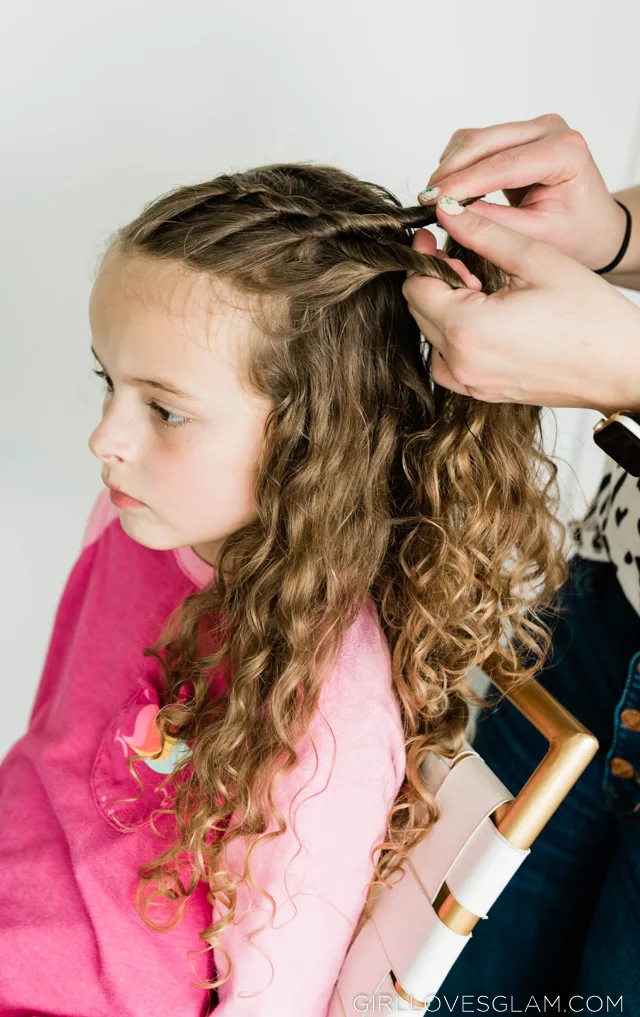 Once you go around just a little bit, you can twist the rest of the pieces of hair and continue to twist them around each other. Secure them at the end with an elastic.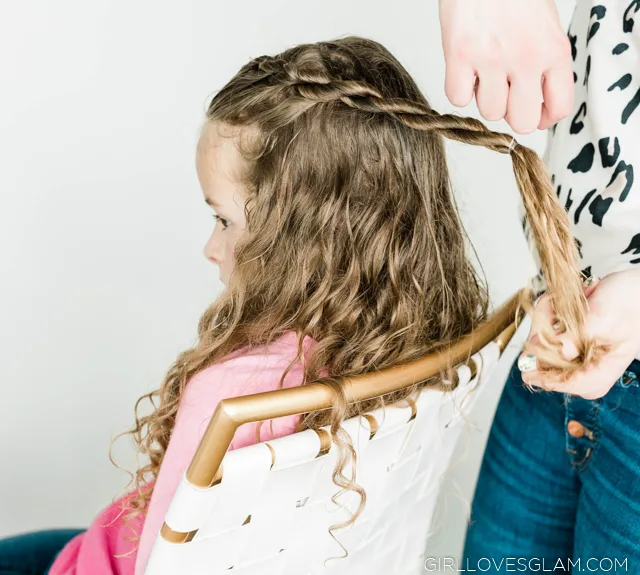 Curly Hairstyle Idea
Now you are going to repeat these same steps on the other side of the part.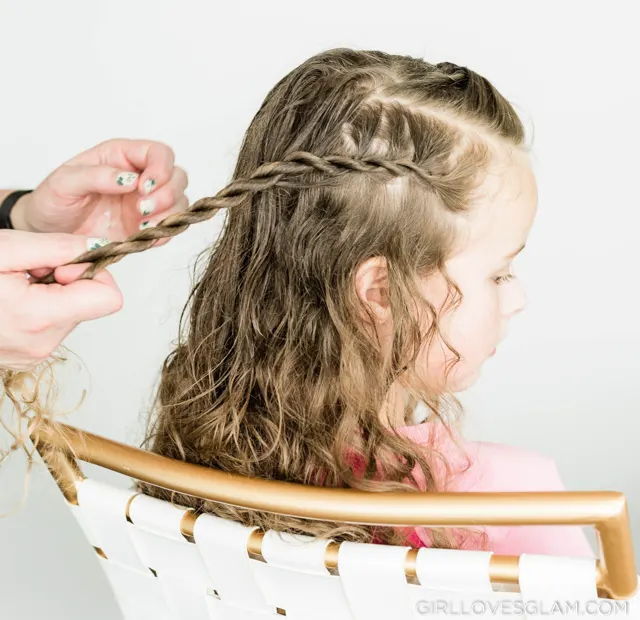 Take the two braids and secure them together with an elastic. You can pull the small elastics out that were holding everything in place before.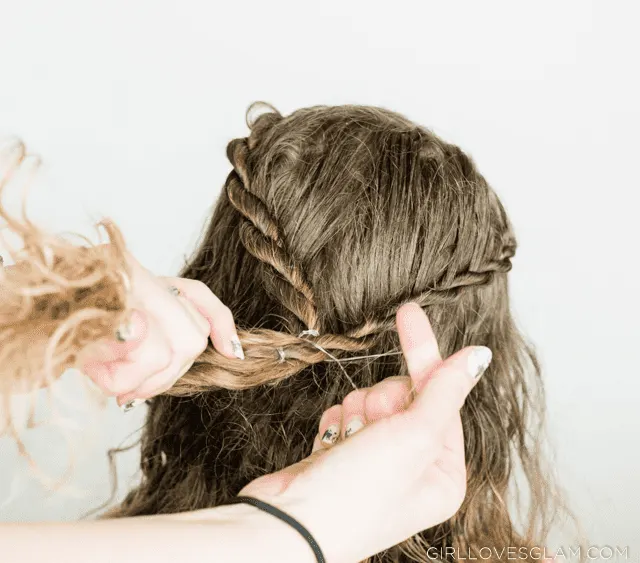 If any of the curls need to be refreshed, after you have been playing with them, spray more water or spray conditioner on them.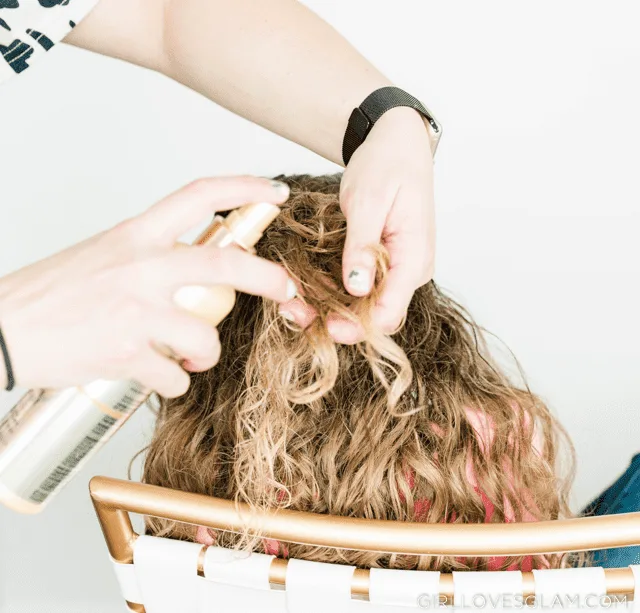 Put a little serum through the ends to add more moisture and shine and finish off with some hairspray to keep everything in place!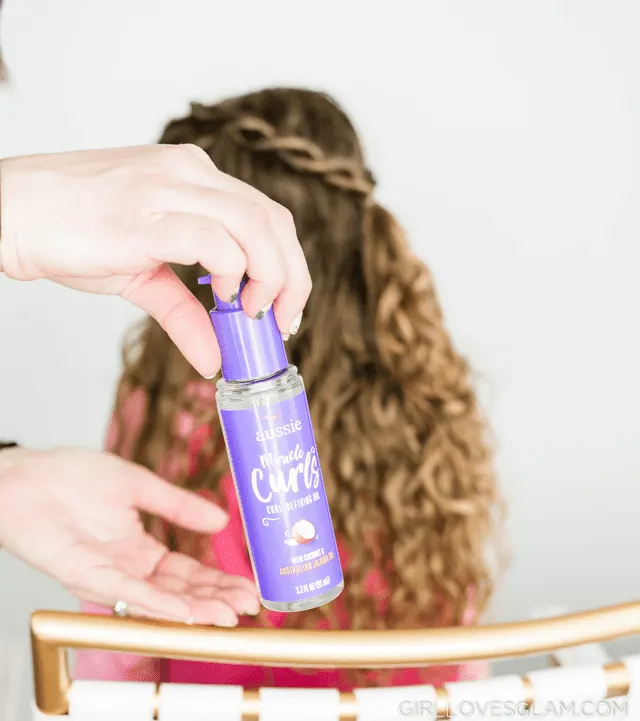 Simple Curly Hairstyle
This gorgeous curly hairstyle is one of the best ways to not only get the hair out of your face, but be able to let curls really have their special moment.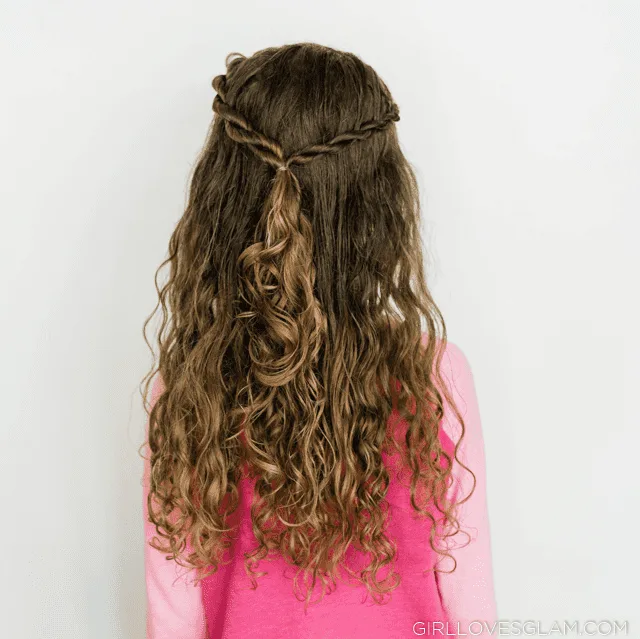 Girl Loves Curl Curly Hair Course
If you haven't subscribed to the free Girl Loves Curl course, sign up to get the lessons sent straight to your inbox!