It is the time of year where all of a sudden every corner of the house feels like it is full of clutter! It makes my little OCD heart happy to scroll through social media and see beautiful, organized spaces everywhere. One area that I am constantly trying to keep organized is my bathroom. Between all of the hair and makeup products taking up space in the bathroom, the space can get cluttered pretty quickly. I found some really gorgeous makeup organization ideas that I just know will help my bathroom look beautiful while being more organized and I hope they help you too!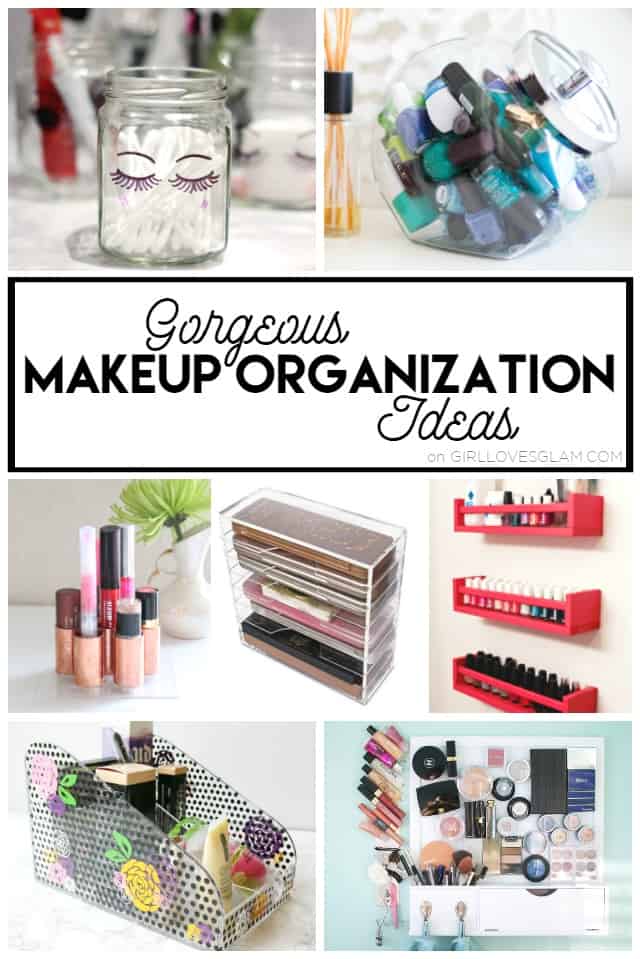 This post contains affiliate links.
Makeup Brush Organization Mug– There are so many gorgeous mugs available and using a few of them to put makeup brushes in is both decorative and functional. I am totally hitting up TJ Maxx to find some cute mugs to put my brushes in this week. I love the idea that the brushes are easy to grab and take into another room if you need to do your makeup somewhere else that day.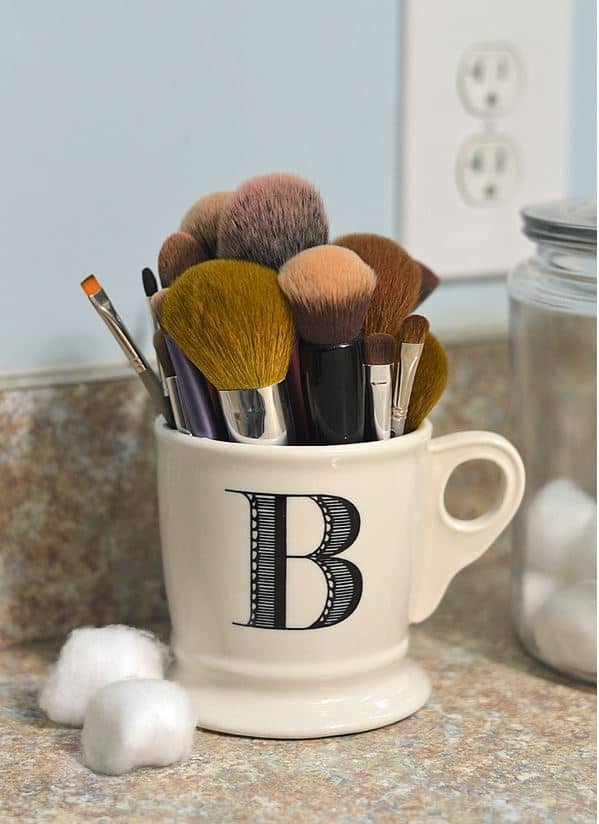 DIY Modern Makeup Holder– I am obsessed with this copper pipe used to hold lipstick! It is such a creative idea that is beautiful enough that you can leave it out on the bathroom counter and it looks like decoration. You can store all of your favorite lip colors that you use the most often in an easy spot where you can always grab them on the go.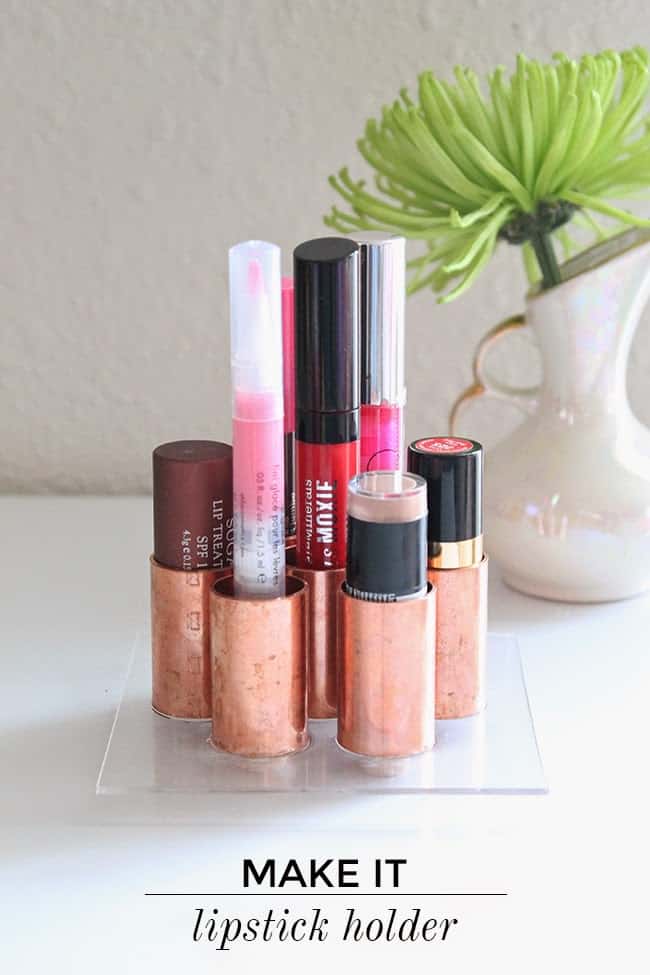 Nail Polish Shelves– Obviously we don't all have a mass amount of nail polish that requires tons of shelves in the bathroom, but I love the idea of making these shelves for your nail polish and your makeup. It can all be easily accessible!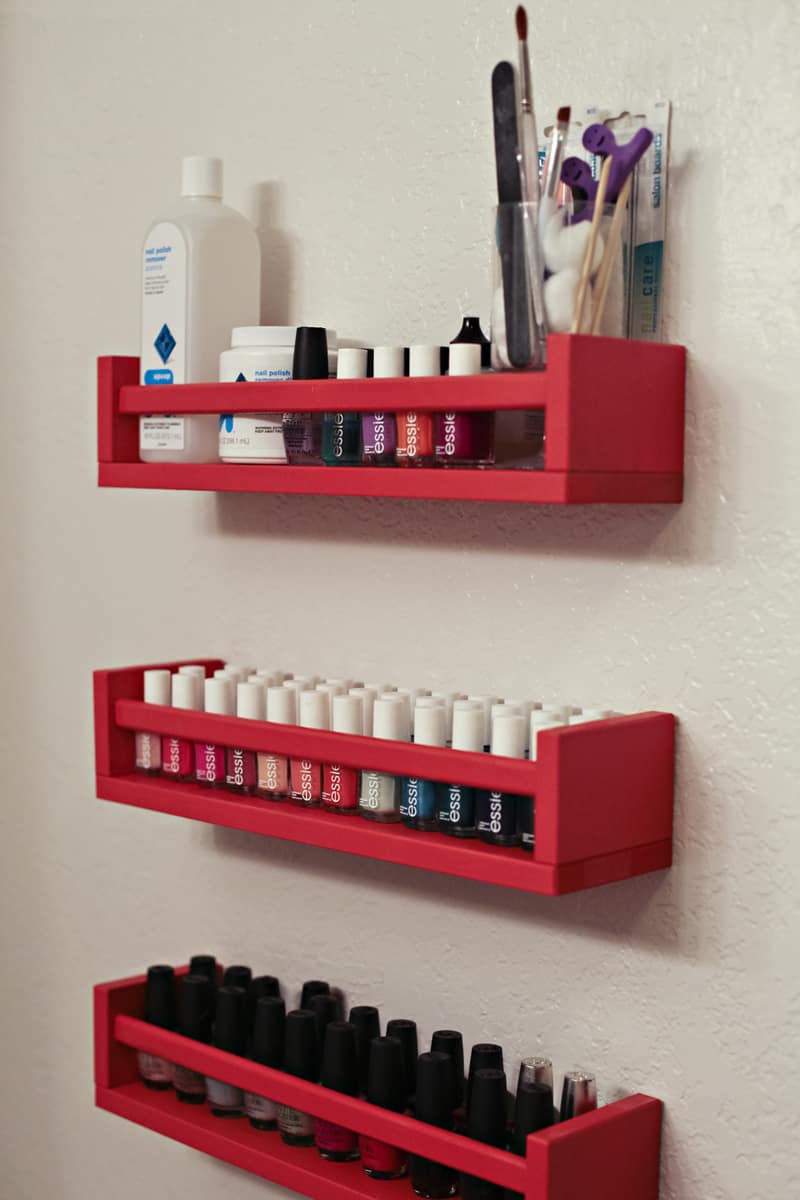 Acrylic Eyeshadow Palette Tower– I fell in love with this as soon as I saw it. It went in my Amazon shopping cart about 10 seconds after seeing it. I LOVE the space that is saved by storing the palettes vertically. And it looks beautiful!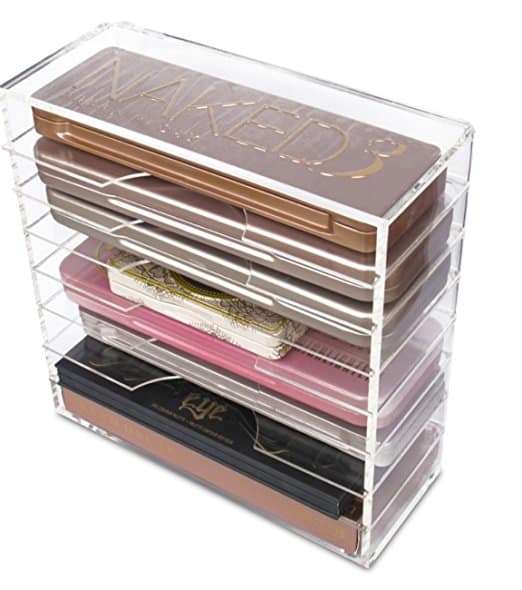 Magnetic Makeup Display– Putting magnets on the backs of your makeup so that it can all be displayed and easy to grab is such a great solution for organizing makeup! I love that this display has shelves on the bottom for the makeup brushes.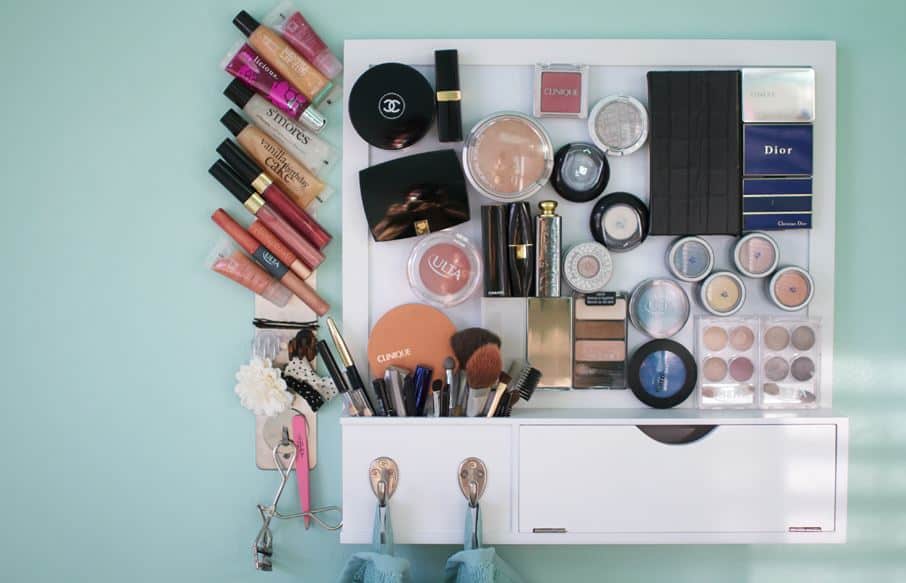 Decorated Makeup Organizer– I love acrylic organizers, but sometimes it is fun to have a little extra design added to them. I love this floral polka dot design I added to this clear organizer. It also makes for a really fun gift!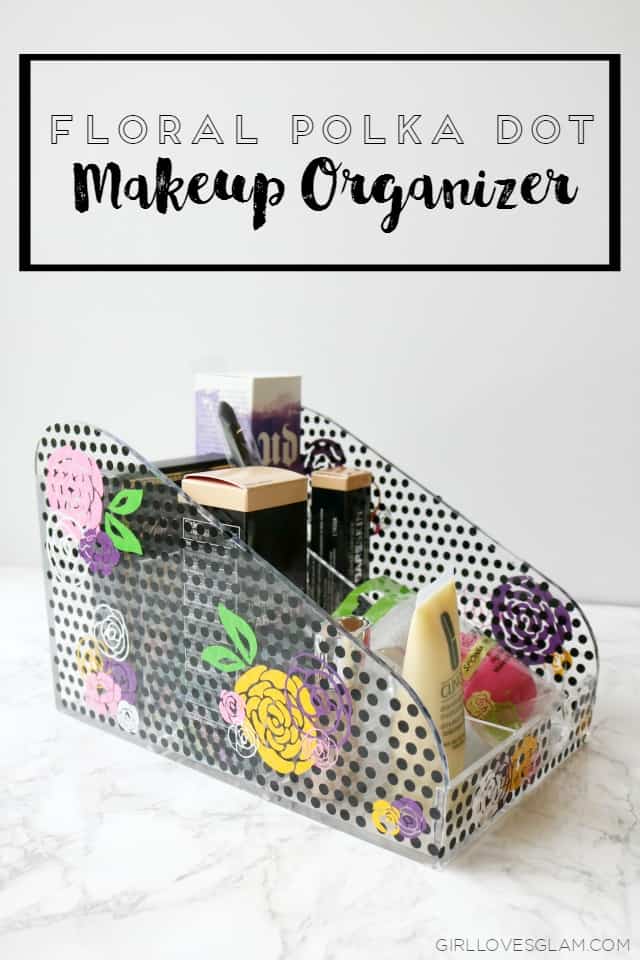 DIY Leather Makeup Brush Holder– This beautiful leather roll stores makeup brushes easily, while looking gorgeous! It is a great way of storing your brushes so that they are easy to grab when you need to take them on the go as well!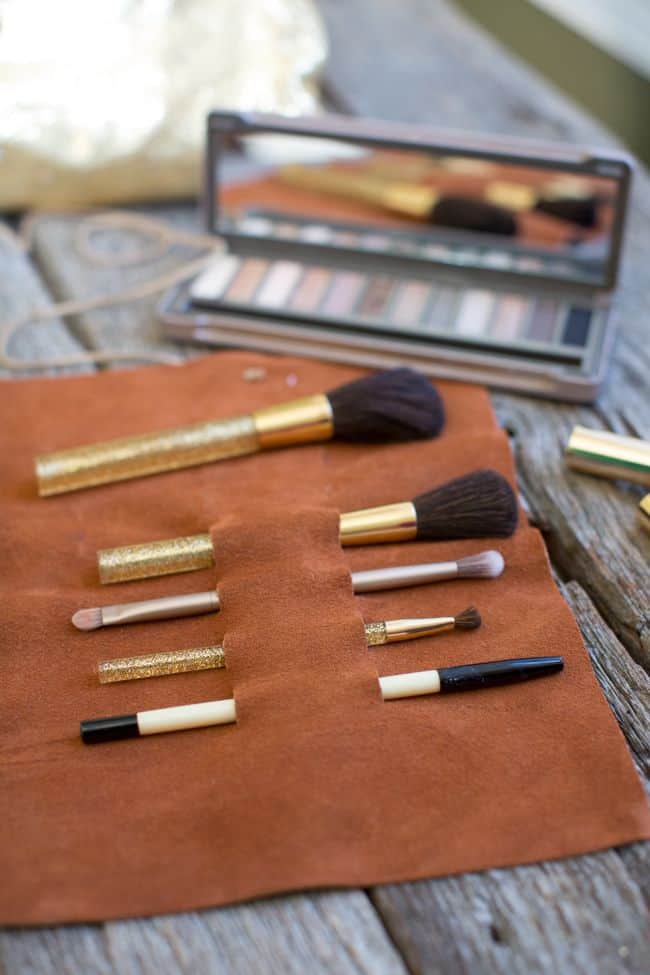 Organize Palettes with a File Organizer– I love the idea of using a simple file organizer from the office supply section to organize eyeshadow palettes. I even found this gorgeous copper one that I think would be gorgeous!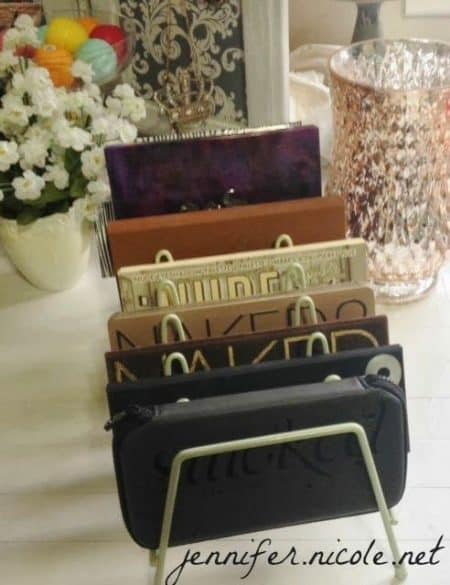 Sharpie Decorated Makeup Organization Mason Jars– Find a use for your mason jars in your makeup organization! You don't have to use mason jars, but just about any shape or sized jar you can find. I love these adorable little faces that were drawn on the jars with Sharpie markers. So cute!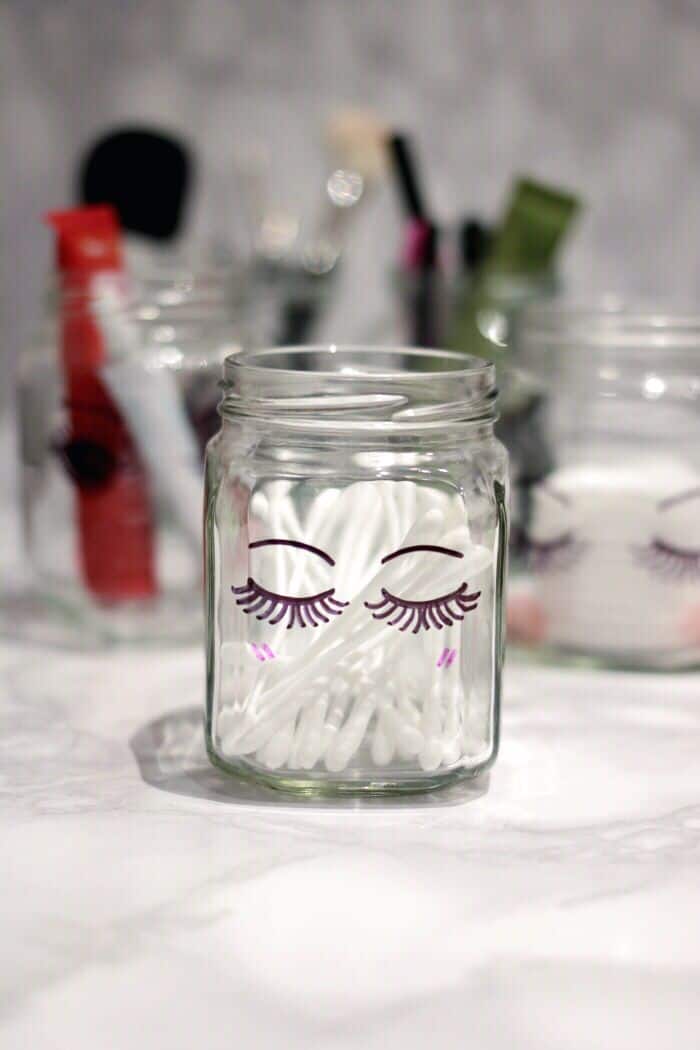 Hair and Makeup Storage Cart– I love the idea of having all of your hair and makeup goodies in one place, that can roll from room to room so that you can store it in one place and roll it into the bathroom when you are getting ready. It is a simple DIY from an IKEA cart. Love it!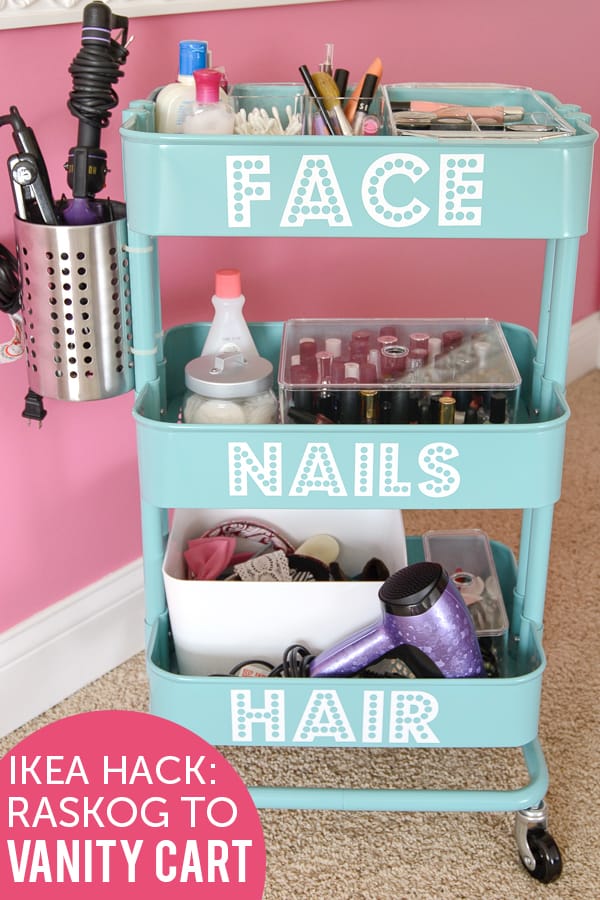 Nail Polish Cookie Jar Organization– I love the idea of storing nail polish in cookie jars. You could put eyeshadow, lipstick, or just about anything else in a cookie jar. I think it would be adorable!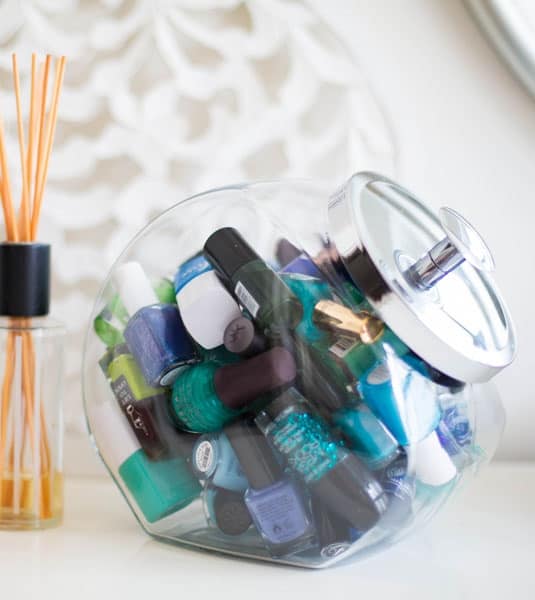 These next two aren't necessarily ways to organize your makeup brushes everyday, but I love that they keep your brushes organized and help keep their shape while your brushes are drying after you have cleaned them!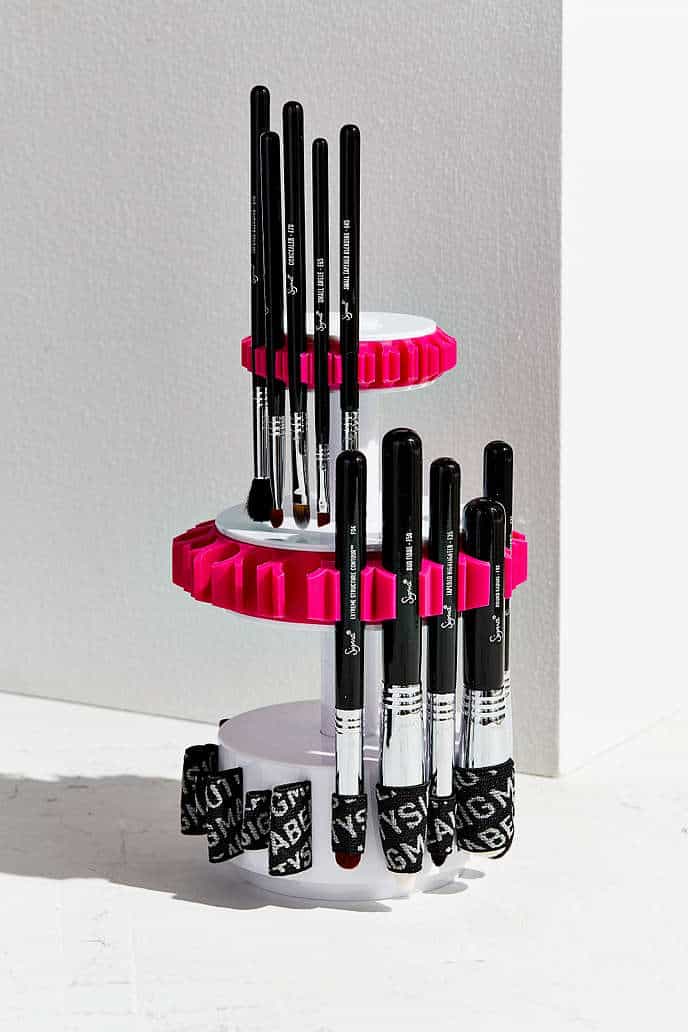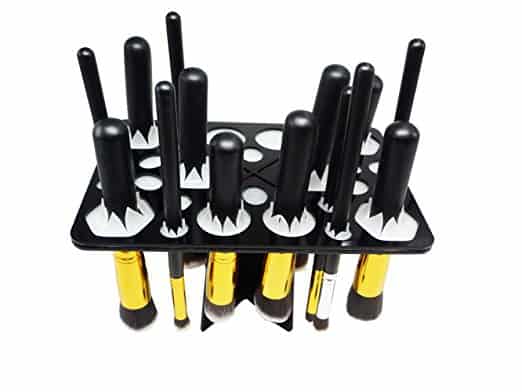 How do you organize your makeup? Hopefully these ideas will inspire you to be more organized and create a beautiful space at the same time!