This post was sponsored by Payless Shoe Source. All thoughts and opinions are my own. Photography by: Stayc Smart Photography
As much as I love a practical outfit, I love a good dressy outfit such as much. Before I became a mom, I would dress up for no occasion at all. I love dressing up! Although I am not dressing up for no reason anymore, I still like to have plenty of dressy options available. I think the fact that I don't get dressed up as often makes the times when I am able to get dressed up even more special!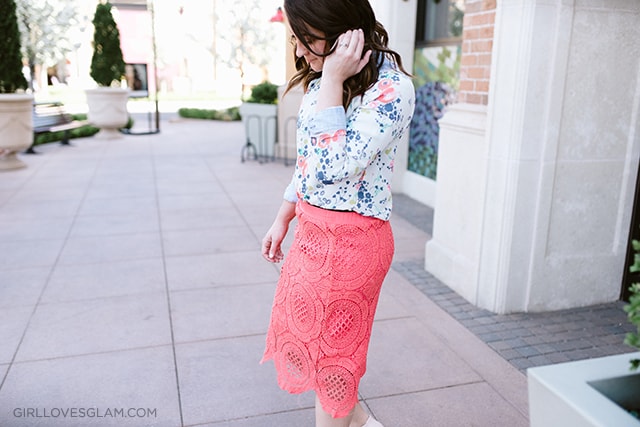 One thing that I love about dressing up is the opportunity to bring new textures to an outfit. Wearing lace isn't something that I do day to day. I always seem to get it caught on things when I wear it often. When I wear lace, I like to have it on something that I wear for special occasions, like this skirt. I'm pretty much head over heels for this skirt and can't wait to pair it with many tops this season.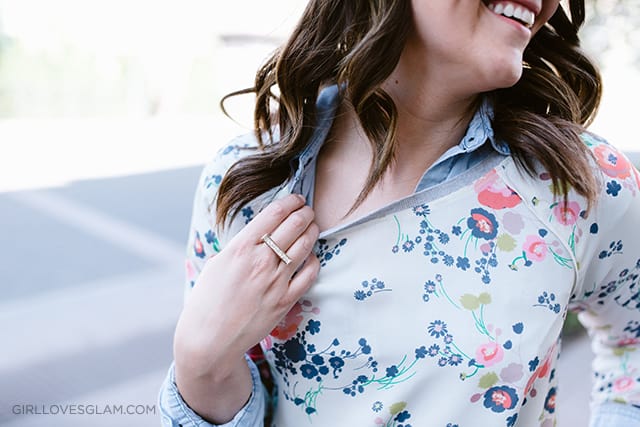 When I decided to pair this relatively bold skirt with a patterned shirt, I knew that I needed to go light on the accessories. I chose simple jewelry and blush colored shoes. They have their own moments separately, but they don't distract from the focal points of the outfit.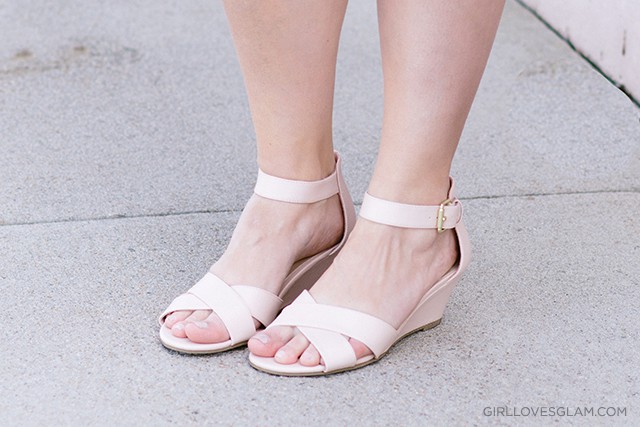 These blush colored wedge sandals came from Payless. They are great because they add height, but aren't as incredibly high as many of my shoes are. I would feel totally comfortable in these at a long wedding, or an event I would need to dress up for. These are casual enough that I could wear them day to day as well!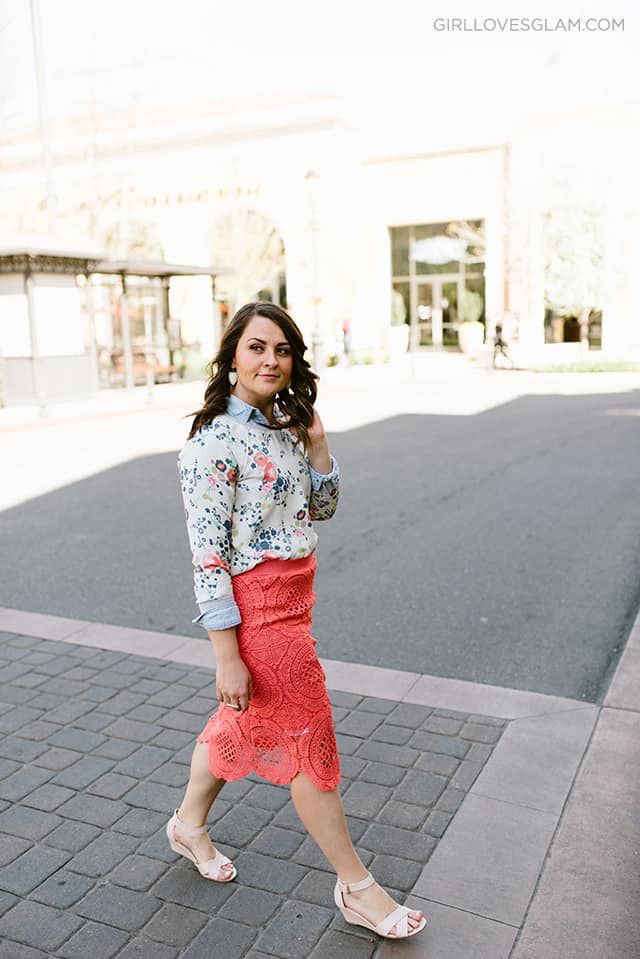 I think it is really important to take the time to actually dress up when we have the excuse to. Each week when I get ready for church, I like to make sure that I actually take the time to get myself ready instead of just throwing on a dress. I never regret taking that time to focus on myself. For me, dressing up reminds me that I am a woman who can dress well and doesn't have to have random food smashed onto my clothes. Moms need to take the time to get themselves dressed up every once in a while to give them that reminder.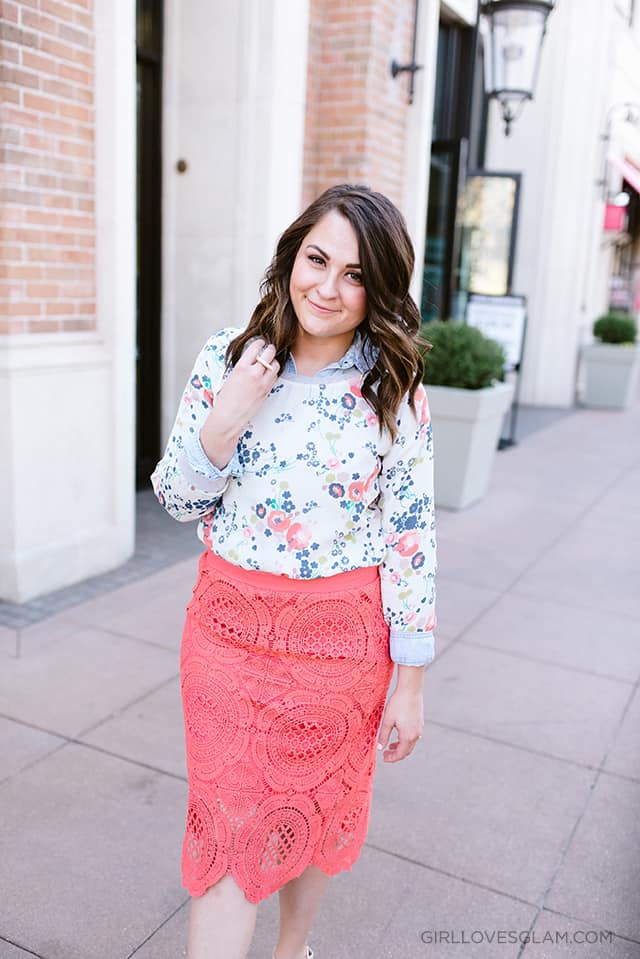 Are you looking back and having a hard time remembering the last time you got dressed up and actually spent time getting ready? If you answered yes to that question, I have a challenge for you! I want you to choose a day this following week that you will get yourself dressed up. If you don't have an occasion to get dressed up for, make one for yourself! Get dressed up and go to dinner with your friends. You don't need to spend a lot of money on your outfit. Like I said, I got my shoes at Payless! You can find affordable shoes there and affordable dressy options at many stores. You don't have to buy the most expensive things to look nice! I want you to get yourself dressed up and pay attention to how you feel about yourself. Remember that feeling. It can carry you through the low self esteem moments that always come. The moments I dress up are moments I lean on when I need a boost of confidence. Remember that you are beautiful, even if you aren't dressed up. Just also remember that you are worth it and that it is okay to get dressed up and feel special too!