This post is sponsored by Payless Shoe Source. All thoughts and opinions are my own. Photography by Stayc Smart Photography.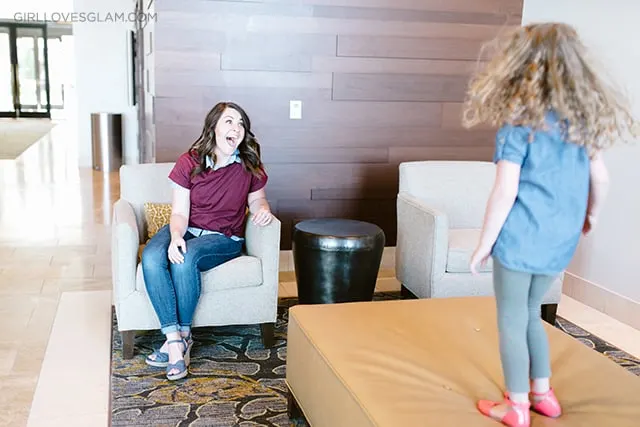 You know when you are walking through the grocery store and you see a mom pushing a shopping cart and she is wearing stiletto heels, her outfit looks slightly uncomfortable, and she looks like it took her hours to get ready? Or the mom who you also see in the same store who is wearing her pajamas at 3 pm? I admit I have been both of those moms at the grocery store. When I first became a mom, I had a hard time really defining my style. I wanted to dress a little more maturely than I had before, but I didn't want to dress like a soccer mom or a frumpy mom. After a lot of trial and error, I came up with the perfect outfit equation for myself.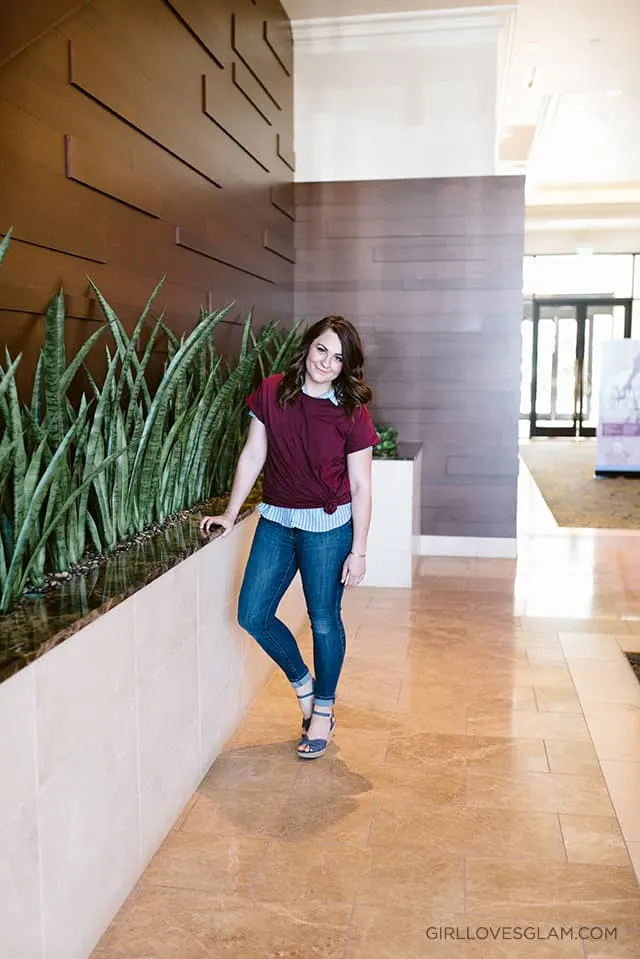 The first thing I choose are my bottoms. I make sure that the bottoms that I wear are practical enough that I can bend over, move around, and chase after a busy four year old. Just because bottoms need to be practical doesn't give the excuse to make them sloppy. I can be just as productive in a knee length skirt as I can in sweatpants. I recommend trying bottoms on and moving around in them a bit in the dressing room before you even purchase them. Make sure you can move the way you need to before you buy them.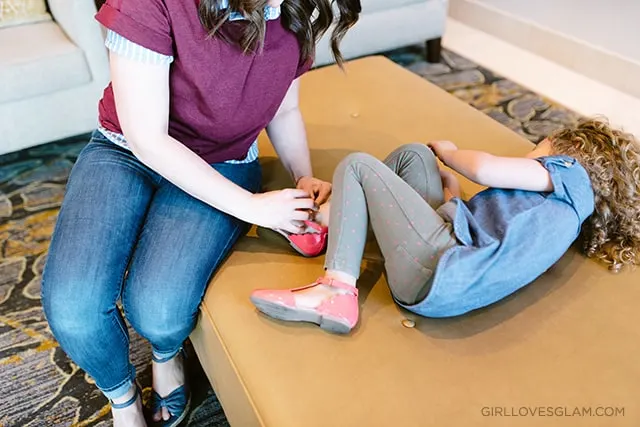 When choosing a top, I recommend a similar process as choosing bottoms. Make sure your shirt is long enough that you can bend over without showing the world your entire backside. This is a must for moms. I find myself bending over all day long as I pick up after people, pick up children, and tie shoes. I really like to layer shirts to add style and hide any extra "bulk" that seems to be around my stomach (if you know what I mean).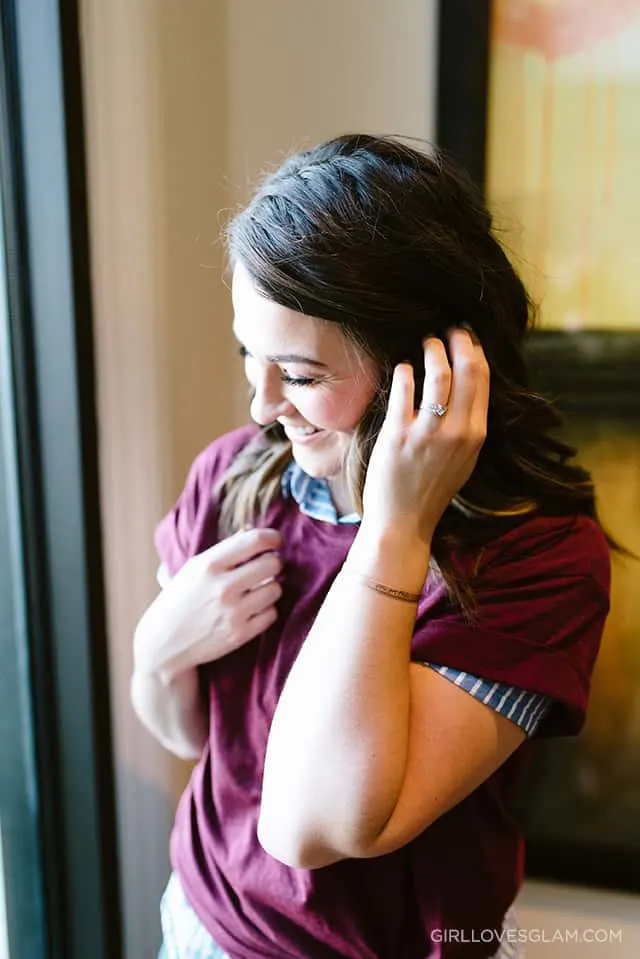 Accessories can totally make or break an outfit. I like to keep accessories fairly minimal. I usually only wear two at a time. I love jewelry with meaning to it like this bracelet with the message, "you got this" on it.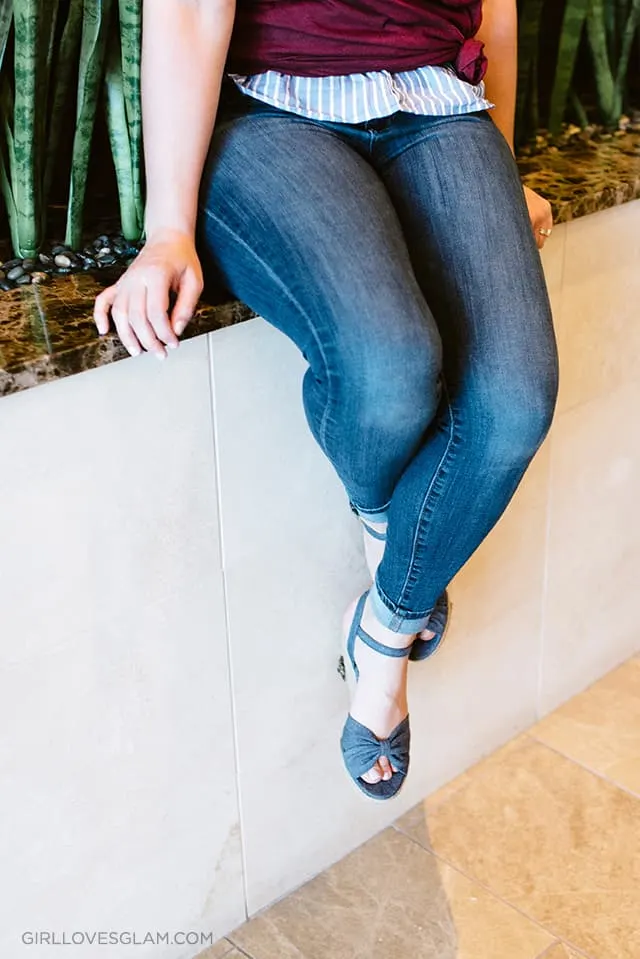 Shoes are the ultimate decision when choosing the perfect outfit as a busy mom. They need to be practical enough that you can function, but stylish. I love shopping at Payless for my shoes because they always have a large selection of stylish shoes for each season and they are affordable! I have loved these espadrille wedge sandals from Payless. They are comfortable enough to wear all day, but are adorable too! I get compliments on them all of the time.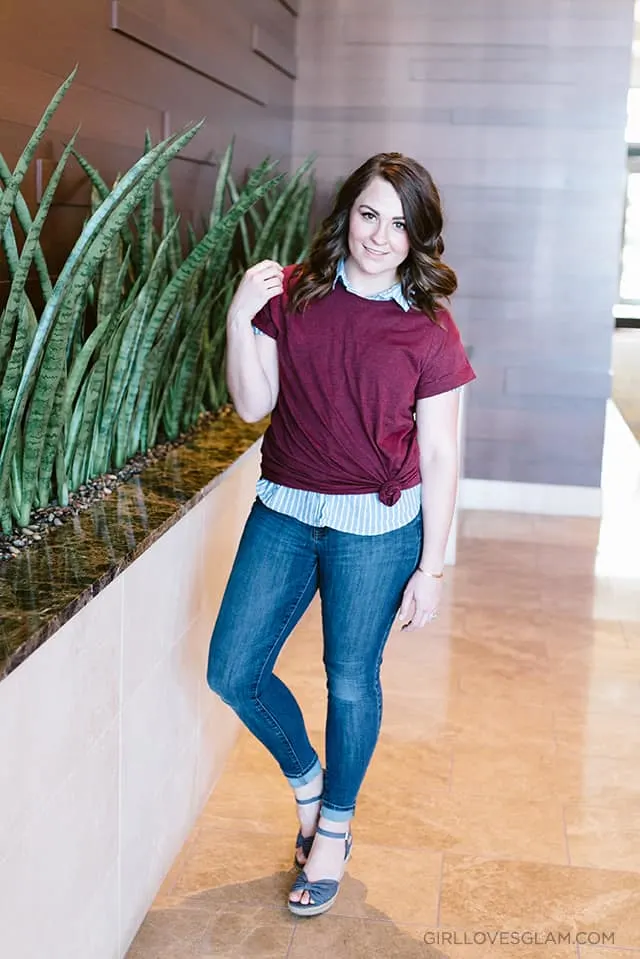 It is time that moms look good and feel great in their clothes, but don't have to worry about taking what seems like forever to find that perfect outfit. It takes practice, but after you take the time to craft outfits, it will come naturally to you and you will be able to come up with mom outfits that you will feel fabulous in!