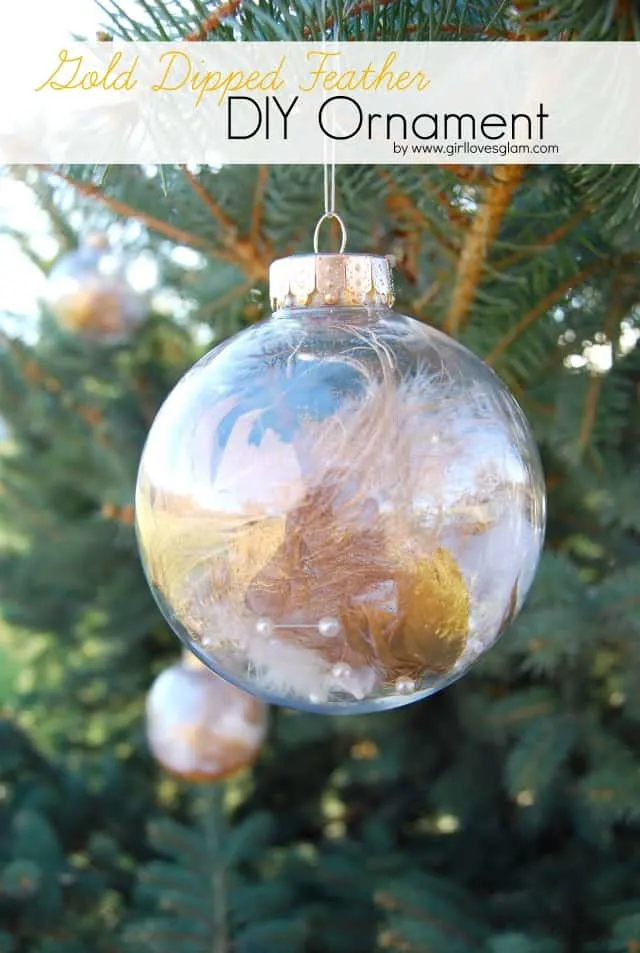 I love getting inspiration from high end fashion pieces and bringing some of that inspiration into my home decor.
That is exactly what I did with my gold feather dipped ornaments! I love all of the gold that keeps showing up on clothing and accessories and I knew I wanted to bring that into my Christmas decor this year. I also am loving all of the feather details I see on shirts, leggings, and jewelry too! What a better way to bring those two elements together than in a Christmas ornament? These ornaments were so easy to make too!
You will need:
*Clear ornament (I used plastic ones from Michael's)
*White feathers
*Gold spray paint
*Piece of paper
*Painter's tape
**Optional** Additional accessories to put in the ornament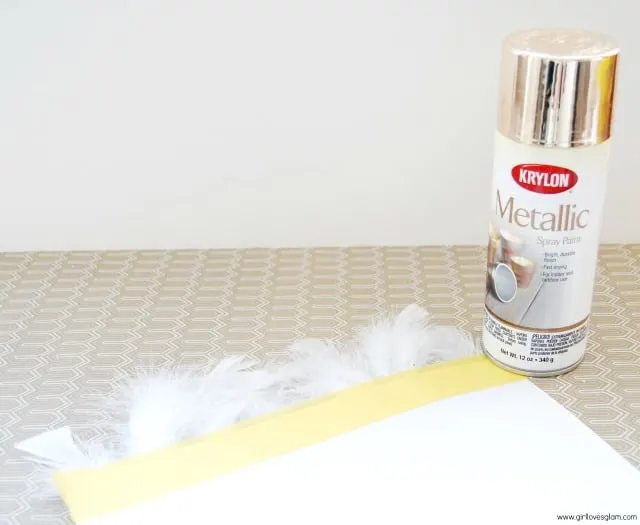 Lay your feathers out in a row. Put the paper on top of the feathers, leaving the top half of the feathers exposed. Tape the paper onto the feathers.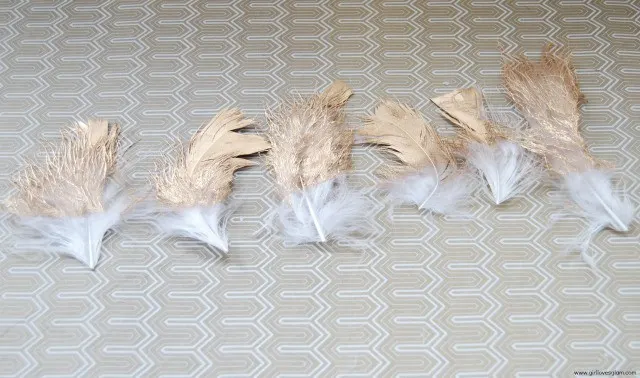 Spray paint the tops of the feathers and let them dry.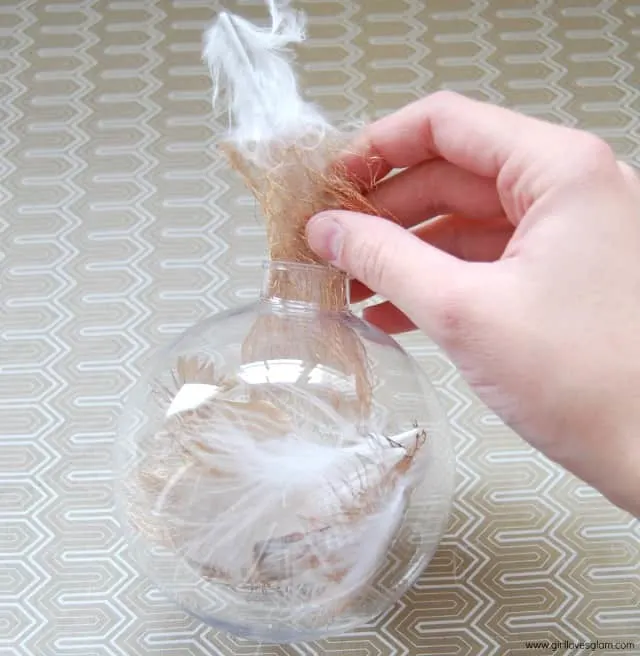 Stuff the feathers into the ornament. At this point, you can add additional items into the ornaments too. I made one with just the feathers in it, one with pearl strands in it, one with gold balls in it, and one with gold glitter in it! The possibilities are totally endless!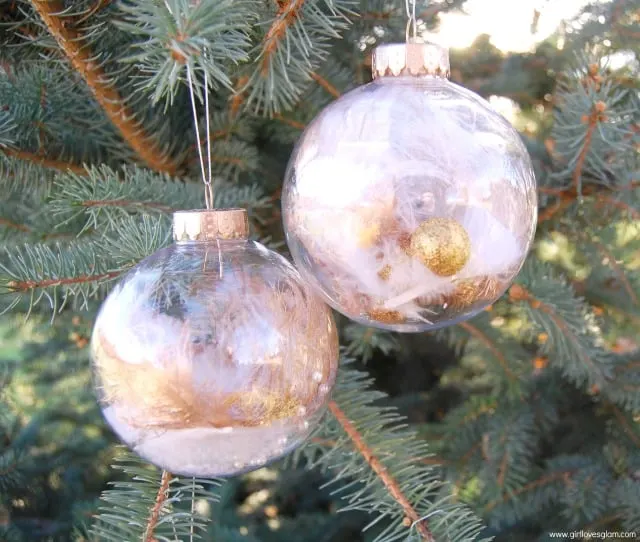 These ornaments will add just the right amount of glam and sparkle to your tree this year!