Disney Princess cup craft made with vinyl, without using a vinyl cutting machine.

We are in full Disney loving mode around these parts! I have always loved Disney, but since having a toddler my love of Disney has exploded! It is all so much more magical when there are kids involved! She absolutely loves Disney princesses and I wanted to make her cups a little less boring, without spending a fortune. I added a little vinyl to her cups and transformed them into Disney Princess cups! This can be done very easily with scrap pieces of vinyl, or you can purchase these things to make your own…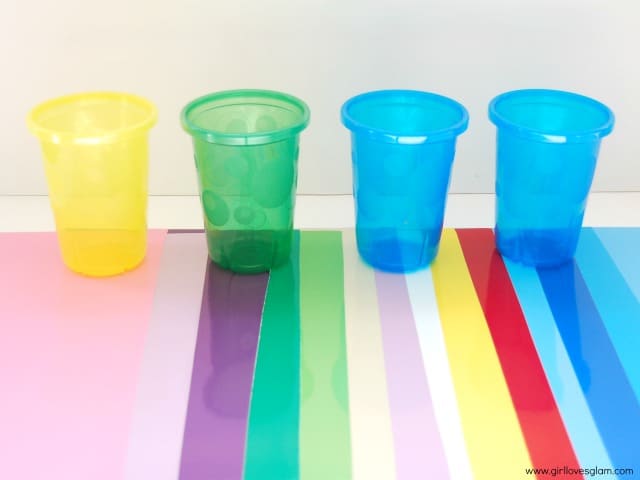 *Cups (I used the Take and Toss kind)
*Paper Cutter
*Scissors or vinyl cutter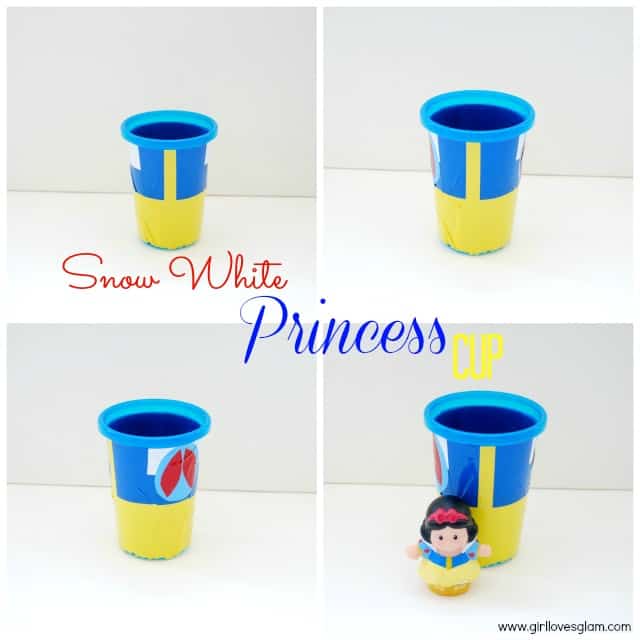 For the Snow White cup, I used vinyl that was dark blue, light blue, white, red, and yellow. I measured how big I wanted the pieces to be and cut the dark blue and yellow strips with a paper cutter. Then I added the white collar strip using the same technique. For the sleeves, you can cut them out with a vinyl cutter or scissors. I cut out a light blue circle then two red rounded diamond shapes to put on top of the sleeves. It was super easy and it turned out really well!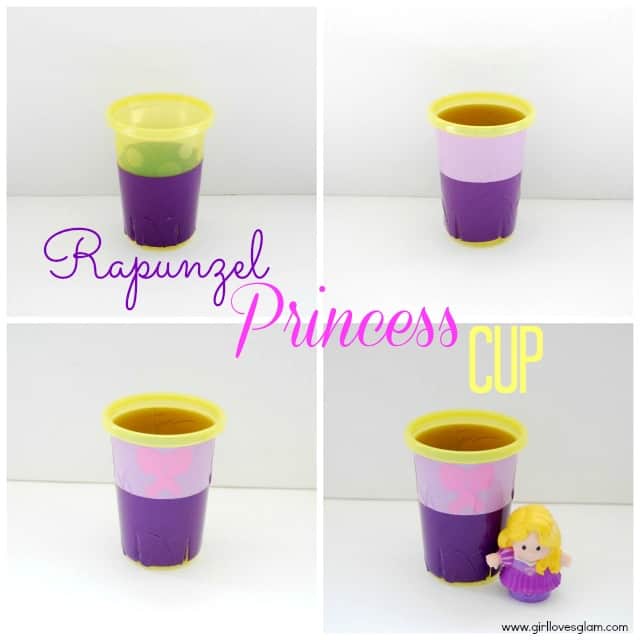 For the Rapunzel cup, I cut a strip of light purple and dark purple using the paper cutter. Then, I cut the pink vinyl into a bow shape and two smaller strips to look like to bow is lacing up. Lastly, I cut two dark purple circles out for the sleeves and put them on the sides of the cup. Cute and simple!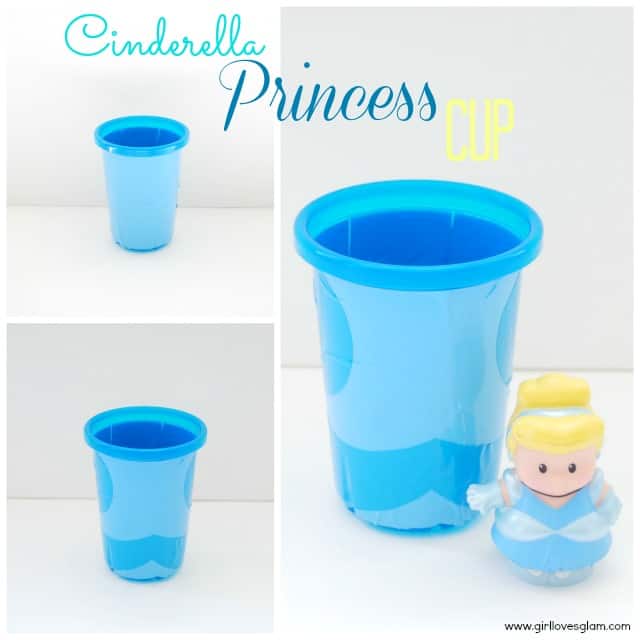 For Cinderella, I used two different shades of blue vinyl. I cut one large strip of vinyl to cover the entire cup. I cut two circles out for the sleeves and a long scalloped piece to go around the bottom to mimic her dress. The easiest one to do for sure!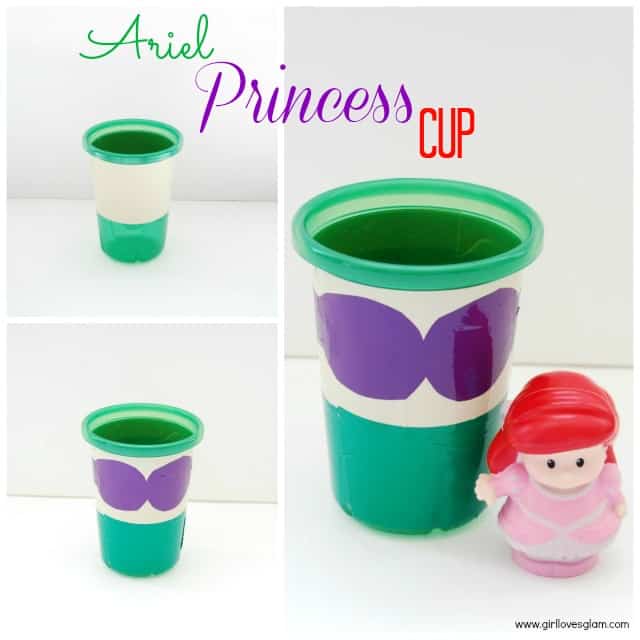 "Ahhh, ahh, ahh, ahh, ahh, ahhhhh!" Am I sounding like Ariel yet? She was my absolute favorite when I was my daughter's age! I used to sit in the bathtub and make the water splash behind me, just like Ariel did on the rock and I would sing every song from The Little Mermaid. I knew I needed to make this cup extra special!
Although it isn't a princess gown, I wanted the Ariel cup to be her mermaid bikini. To make this one, I used beige, green, and purple vinyl. I cut the beige vinyl into a strip and then the green vinyl into a strip below the beige. I cut out two circles out of the purple vinyl for the bikini top and a small purple strip to go along the back for the back of the bikini top. This one makes me giggle every time I look at it!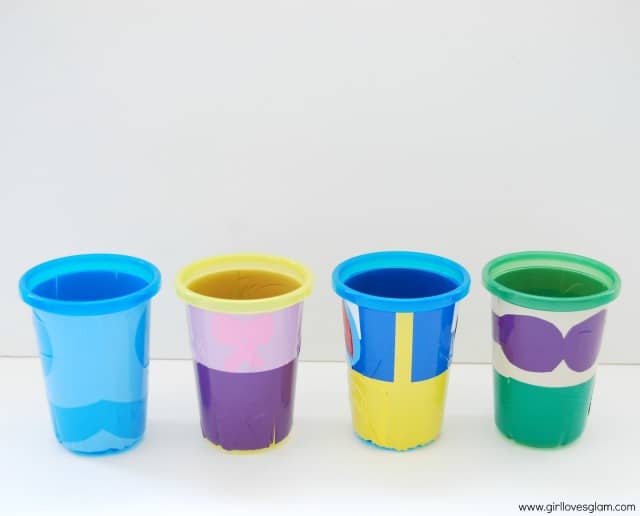 Which Disney Princess cup is your favorite? There will be some special cups making their way to join these ones very soon too! Do you have any vinyl cup requests?
If you are looking for the best prices on Disneyland tickets and even discounted tickets for Character dining, definitely get your tickets from Getaway Today! They have saved us lots of money on Disney vacations! If you book a Southern California vacation, you can use the code GLG15 to get $10 off too!
Check out these other killer Disney posts too!