Every once and a while, I luck out and find a company who I believe is beautiful inside and out. Some of those companies are ones that I probably wouldn't have ever learned about if it wasn't for my blog. I hope that by me featuring the company I am featuring today, I am able to get the word out to people who wouldn't have known about them otherwise. This company I am talking about is CAUSEBOX by Sevenly.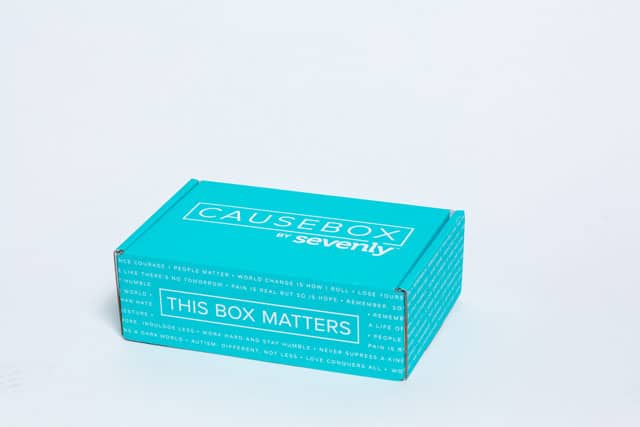 CAUSEBOX is a seasonal selection of socially conscious products for women. Each of the products featured in a CAUSEBOX either gives back generously to underprivileged communities, helps provide jobs and sustainable income in underdeveloped areas of the world, raises awareness for different charitable initiatives, or empowers people, helps people, or otherwise makes the world a better place. You can't go wrong with any of those things, right?
CAUSEBOX gets even better though! Each box is valued at at least $150 retail, but sells for just $49.95. They come quarterly, so that makes them very affordable. 7% of every purchase is given back to charity as well. You can even choose to support a specific charity through your individual subscription.
For their first CAUSEBOX, Sevenly was able to donate $3,500 to the Jessie Rees Foundation which provides joy and hop for children who have been diagnosed with cancer.
In the CAUSEBOX I received, there were oodles of awesome products featured!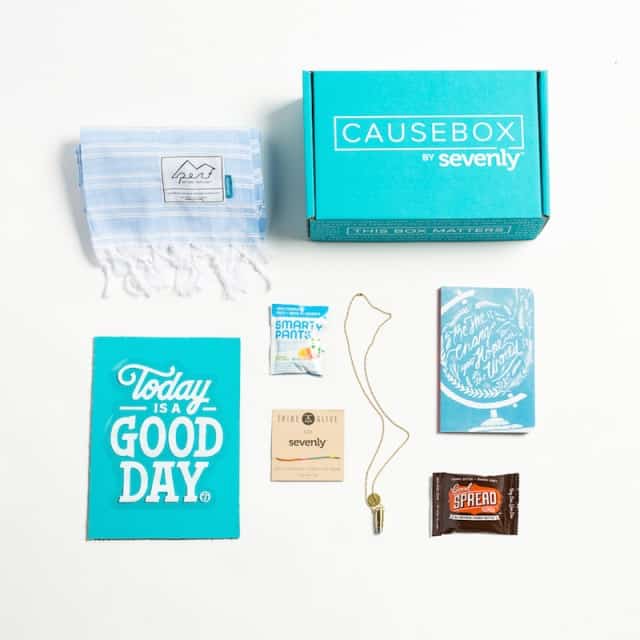 Denik "Be The Change" Journal, Tribe-Alive Bracelet, Perf Turkish Towel, "Good Day" Sevenly Cling™, Half United "Fighting Hunger" Necklace, Smarty Pants Vitamins, and Good Spread Peanut Butter & Honey Packet.
I opened my box up and instantly fell in love with the "Today is a Good Day" window cling. I put it on my bathroom mirror as a friendly reminder each and every day that any day can be a good day. With my borderline obsession with office supplies, I was thrilled to have this pretty little journal too. I plan to write down all of the good things I see each day as a reminder that there really is good in the world. I can't wait to take my Perf Turkish Towel to the pool this summer to be able to cover up from the sun and wipe off the water after swimming. Of course I was excited about the jewelry that was included. It is beautiful!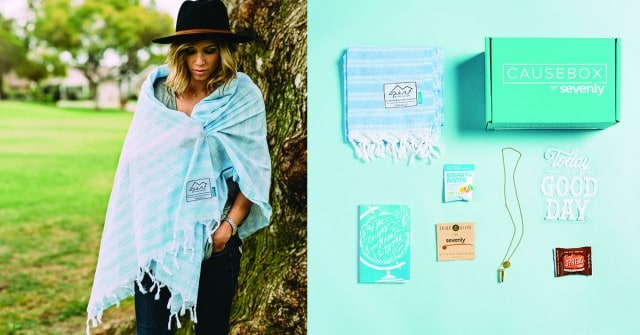 Have you been wanting to try out new things? Why not try out new goodies, while doing some good! Check out CAUSEBOX!
I was given a CAUSEBOX to review, but was not compensated in any other way for this post.