I am excited to show you the next project as part of the monthly DIY group I am in. This month, the challenge was mason jars! Be sure to go check out the other projects using mason jars too!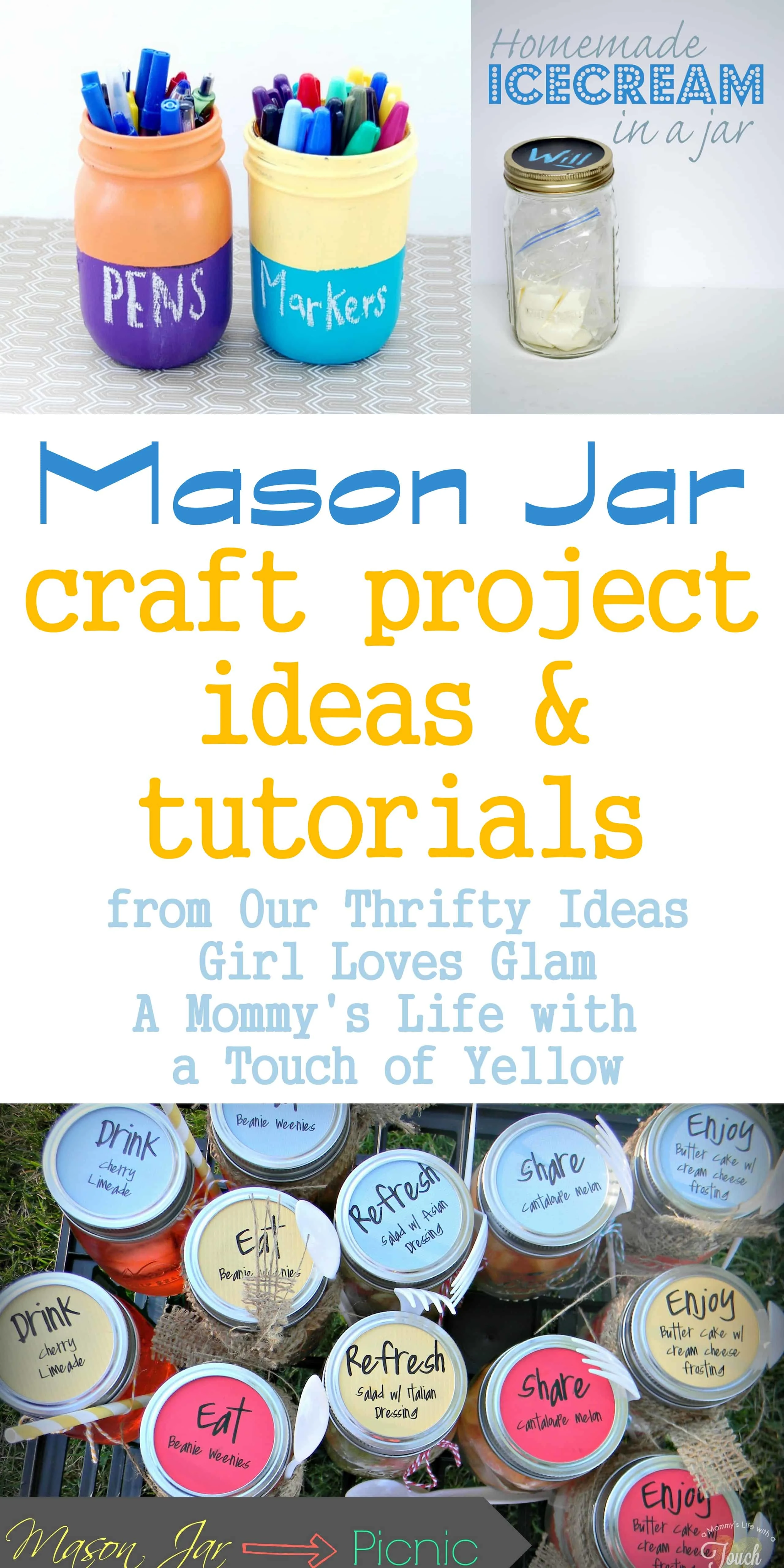 Find the other posts here and here.
For my mason jar project, I wanted to come up with something that was cute, but functional for me. I love an organized space, so what better way than to make the mason jars a way to organize my office supplies! I love the trend of color blocking right now and I really wanted to bring that aspect to them too. On top of it all, I decided to make them chalkboards too! I am obsessed with the clear chalkboard paint!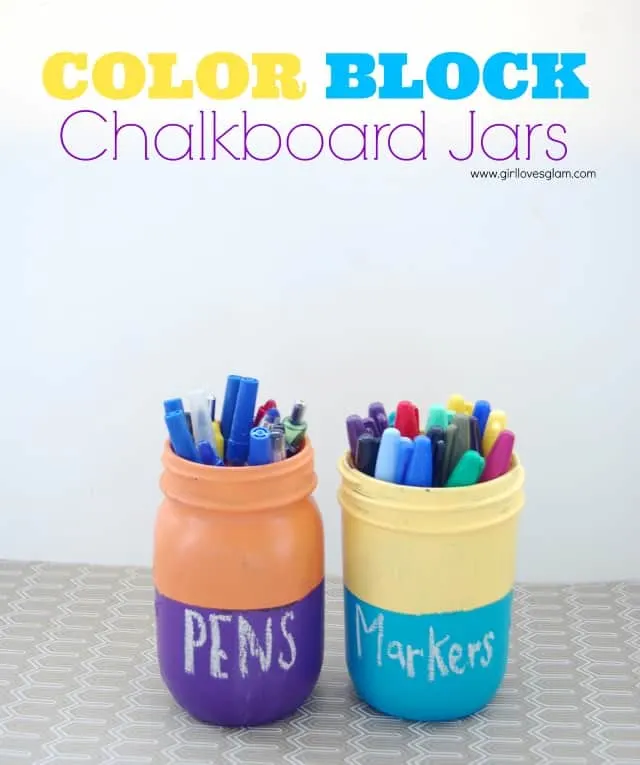 Here's how I made these cute jars…

You need…
*Mason Jars
*Paint
*Clear Chalkboard Paint
*Chalk
*Paintbrush
*Tape
First, paint half of your mason jar one color. After that has dried, tape off the second half of the jar and paint it another color. Using the clear chalkboard paint, paint the entire jar following the instructions on the label. Once it is dry, you can write on it with your chalk and get organized!
It is seriously the easiest project ever, but it adds so much to a space!