I experienced using Bioré® Baking Soda Cleansing Scrub as part of a sponsored campaign. All thoughts and opinions are my own.
As you probably all know, I have tried out many different facial cleansers in my lifetime. You may be the same way. It is rare that I find one that is so much different than the other cleansers I have tried in my life but I did when I gave Bioré® Baking Soda Cleansing Scrub a try.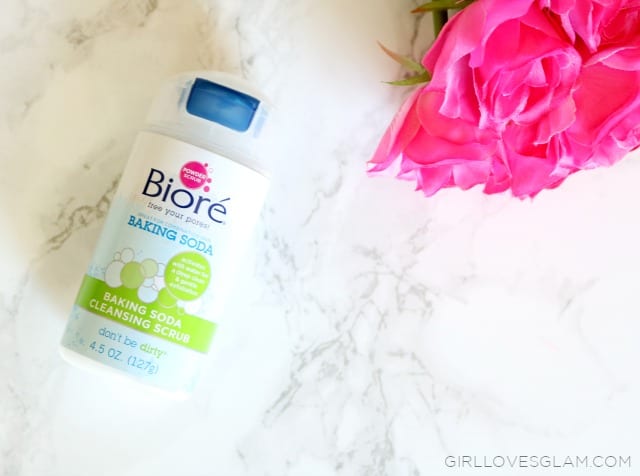 What sets Bioré Baking Soda Cleansing Scrub apart from the rest is the fact that I was able to completely control how much or how little exfoliation my face got. The scrub is dry when it is in the package and it is activated by adding a little water to the product in your hand. You can add a very small amount of water for the most exfoliation or more water for a very gentle exfoliation.
Since I have already been exfoliating my face, I chose to go kind of in between deep exfoliation and gentle. I wet my face first, then I use about a quarter sized amount of the product dry and then add the water and mix until it is the consistency that I want. If I add too much water, I can just add more of the scrub to thicken it up again. The power is literally in your hands when you use this scrub! You don't even have to worry about over scrubbing when you exfoliate because it dissolves as you cleanse.
For best results, use the Bioré Baking Soda Cleansing Scrub 2-3 times per week. Just pay attention to your skin and don't exfoliate on days that your skin feels sensitive. Once I used this a few times, my face was feeling really smooth and it looked cleaner and healthier than it had in a very long time.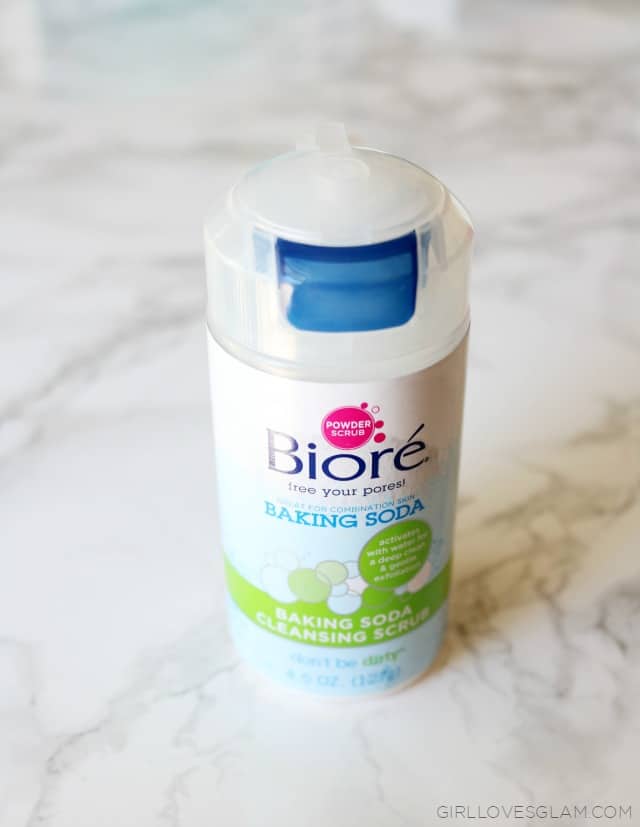 Have you tried the Bioré Baking Soda Cleansing Scrub yet? I would love to hear about it if you have!
Biore is giving away 1 prize package of a year's supply of Biore Baking Soda Cleansing Scrub and Biore Baking Soda Pore Cleanser! Make sure you enter.
This is a sponsored post written by me on behalf of Bioré®.