You know when you make something that you really love and then a few years later, you feel like you have totally grown out of it? That is exactly what happened with my color blocked chalkboard mason jars. I love the concept, but they just weren't really my style anymore.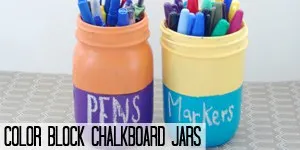 I decided to take my chalkboard jars up a notch by replacing the mason jars with jars of more modern shapes and making them gold and black… my favorite!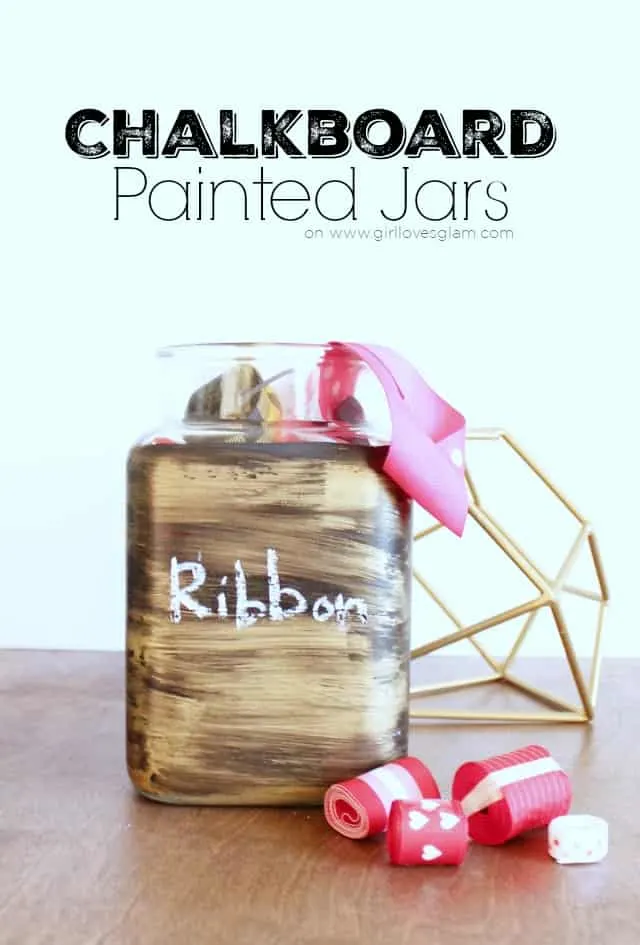 All you need for these jars are…
-Jars (I got these from Deseret Industries thrift store for about $1 a piece)
-Black paint
-Gold paint
-Clear chalkboard paint
-Chalk

Paint the jar with the gold paint and let it dry.
Lightly paint on the black paint over the gold paint and let it dry completely.
Paint the clear chalkboard paint over the black and gold paint and let it dry.
Now you can write on your jars!
These make the perfect organization jars. They can totally be customized to your style. I LOVE how they turned out!
I just want to take a moment to tell you a little more about Deseret Industries, the place I found the adorable jars for this project. I was able to go to a sneak peek of the brand new store in Nampa, Idaho and learn more about what DI is all about with some of the other local bloggers.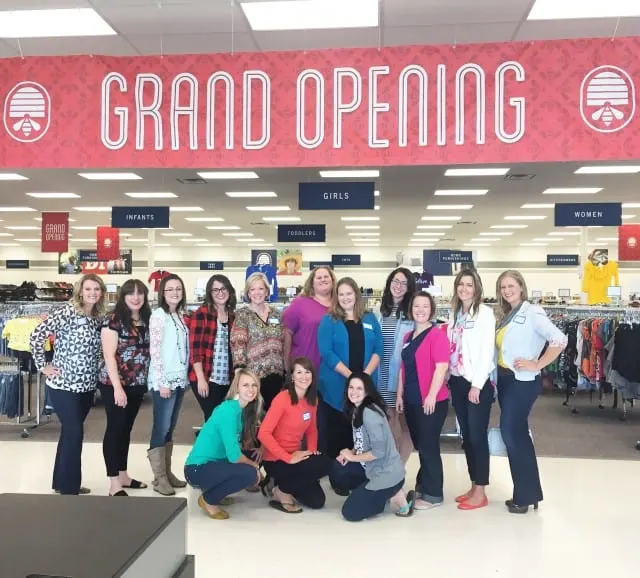 Deseret Industries is a thrift store that always seems to have great items. I ALWAYS find something when I go to DI. It isn't the only thing that DI is known for though. Deseret Industries is unlike any other thrift store out there. They offer job training for individuals in many different circumstances. It could be someone who needs more job experience, a single mom who is trying to get a career of her own, or someone trying to start a new life for themselves. They have several different things they can do for each individuals in their job training program. The really neat thing is that they don't just dump off the employees onto any job, they help them find actual careers. It is really incredible!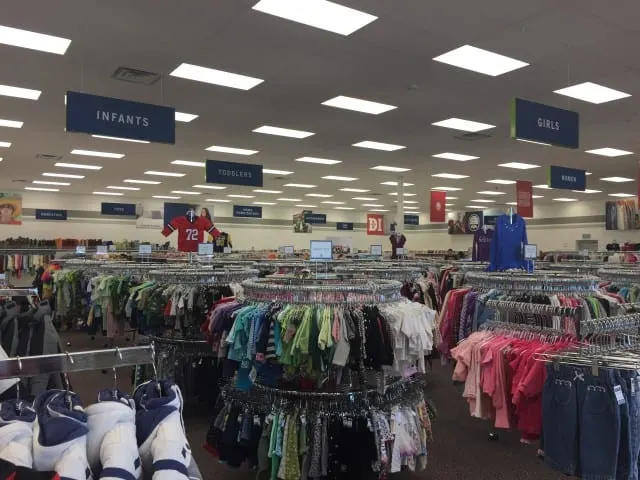 Deseret Industries also helps people who are in need. They find families who have suffered loss, people who need clothing for job interviews, and even people in other countries. Every, single donation matters! If you live near a Deseret Industries, support it! Donate items and purchase items from them. When you do, you are supporting a really great cause.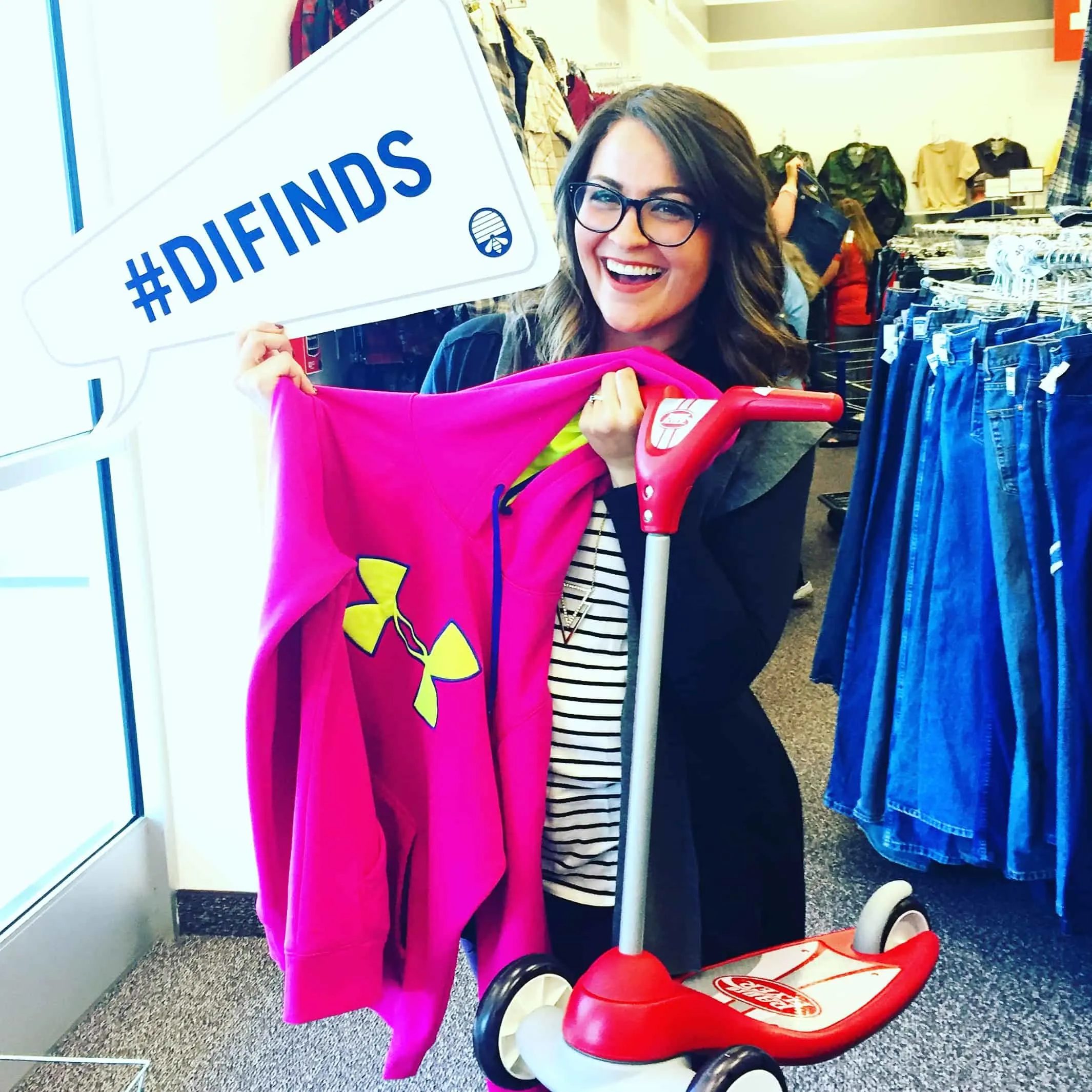 I absolutely loved attending the grand opening of this new store and even found some of my new favorite exercise gear and toys for my daughter!