This post is sponsored by HP, but all thoughts and opinions are 100% my own.
Makeup Quote Free Printable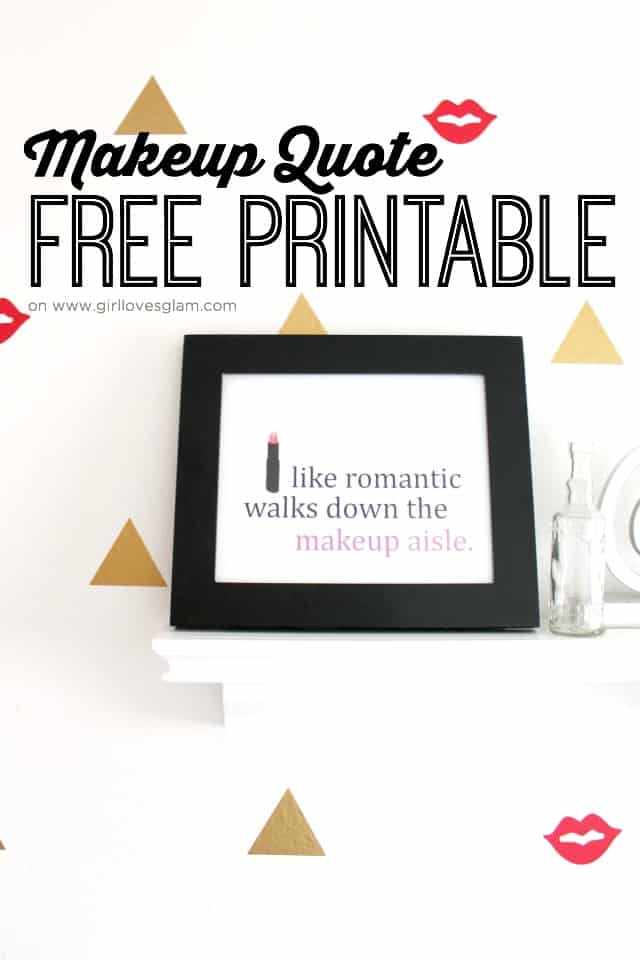 Every once and a while, a new product is released and I think, "Wow! That is a major game changer!". This is exactly what my thoughts were when the HP Sprout was released.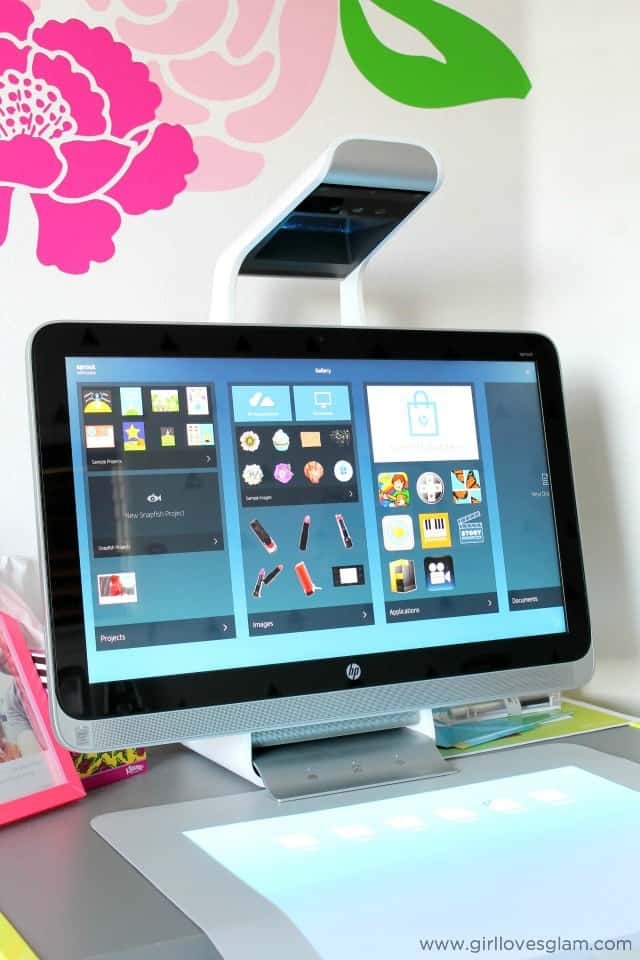 It is a touch screen computer with an overhead projector on it that seamlessly works together to create projects both on the screen and on the table. This computer has been so fun to play with and try new things. There are educational games, a stop motion video app, a music app, a program to create just about any graphic, and tons more! I would like to say that I have been able to play around with all of them, but my daughter is kind of a Sprout hog! She loves playing the games available on the Sprout and just playing games online with the touch screen.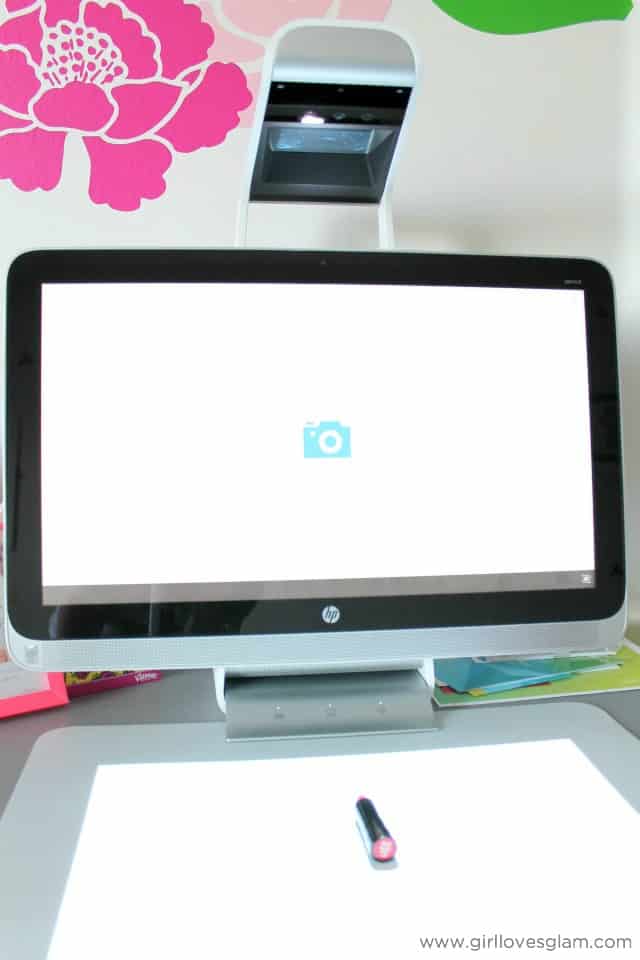 The function that is the biggest game changer for me is the HP Sprout's ability to take a picture of anything on its mat, with a transparent background, already cropped all the way around the image. This is HUGE! Think of all of the crazy possibilities that come into play knowing that this is a function of the Sprout. I have loved playing around with this function!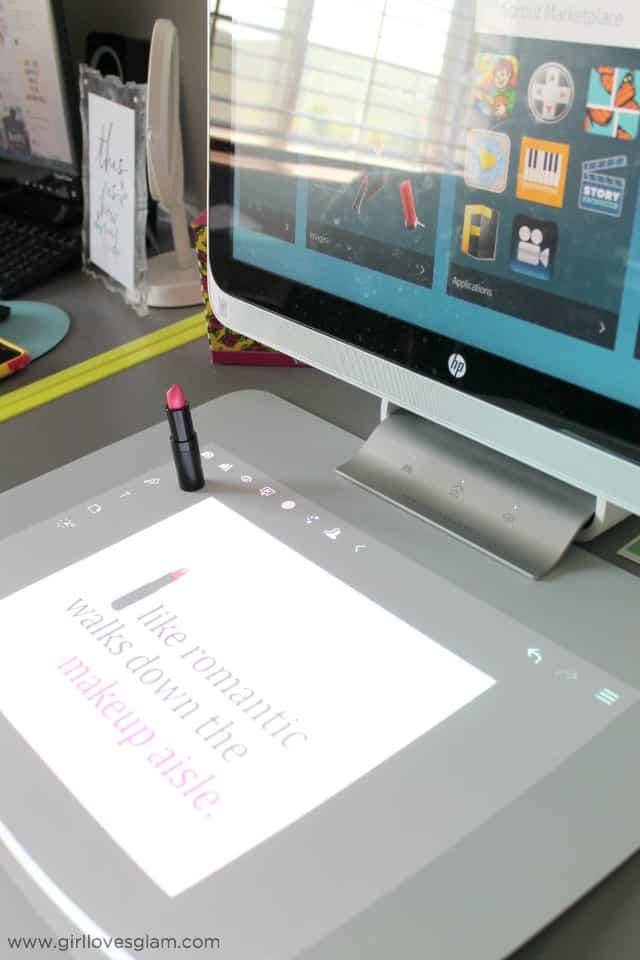 I love the look of bringing realistic images into graphics, so I decided to try it out for myself and create a fun printable! I had the Sprout take a picture of my lipstick and I chose the lipstick with the best shape on the Sprout to create a fun printable for you guys!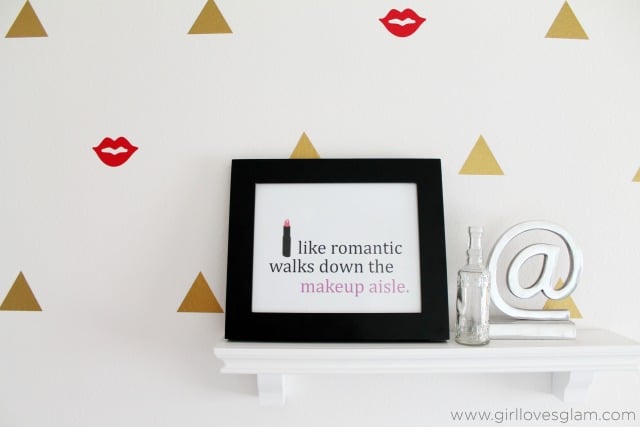 Let's face it, I do love a good long romantic walk down the makeup aisle. I think this print could be so cute in a bathroom or a teenage bedroom! You can get your own free printable in an 8×10 and 5×7 too by using the links below.
The door has been open to a room full of possibilities with the HP Sprout. I can't wait to show you what else I come up with!